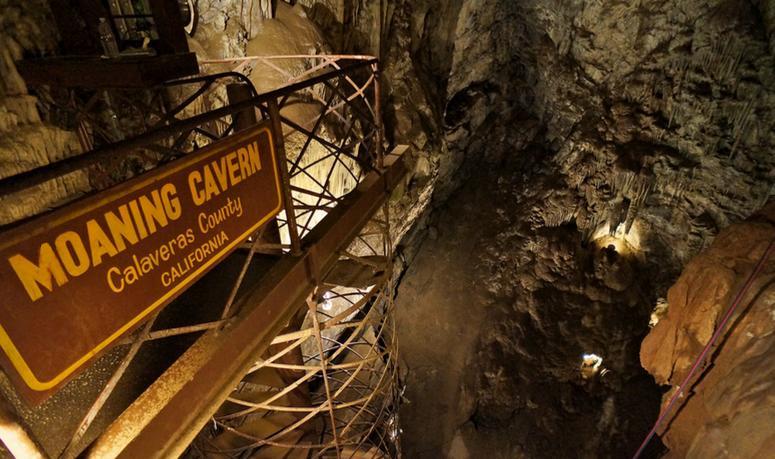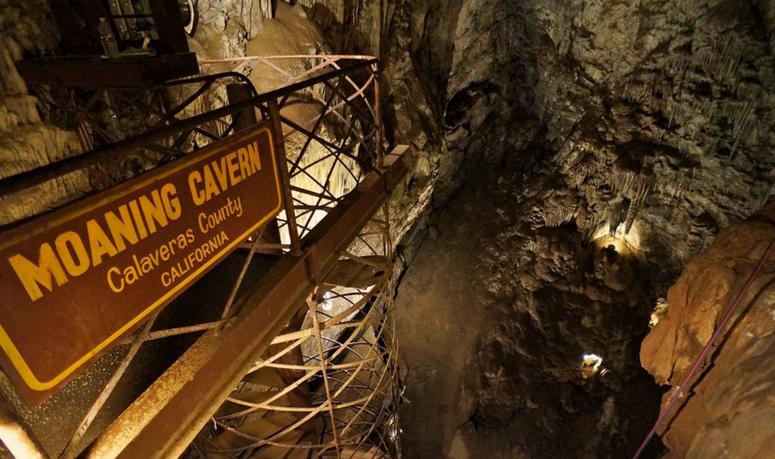 Located in the heart of California Gold Country, Moaning Caverns Adventure Park offers visitors activities from mild to wild. The cavern's name comes from the moaning sound that once echoed out of the cave entrance. Nowadays, tourists descend into the cavern via a spiral staircase to explore the wonders of Moaning Caverns.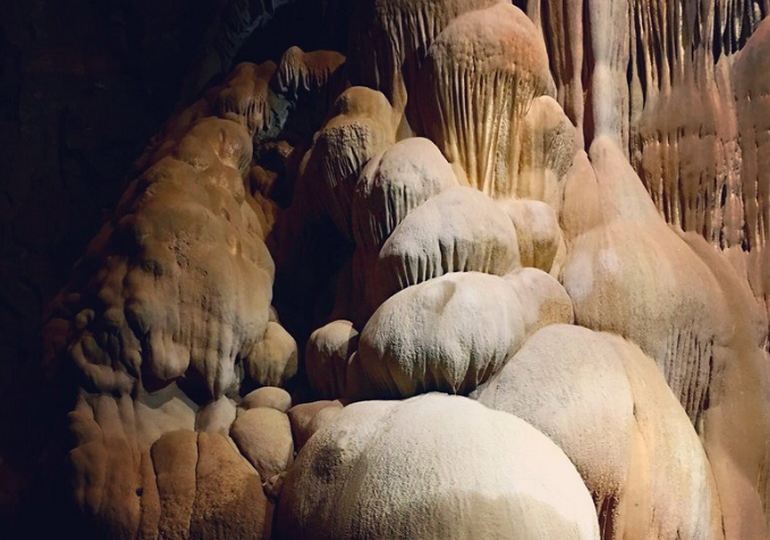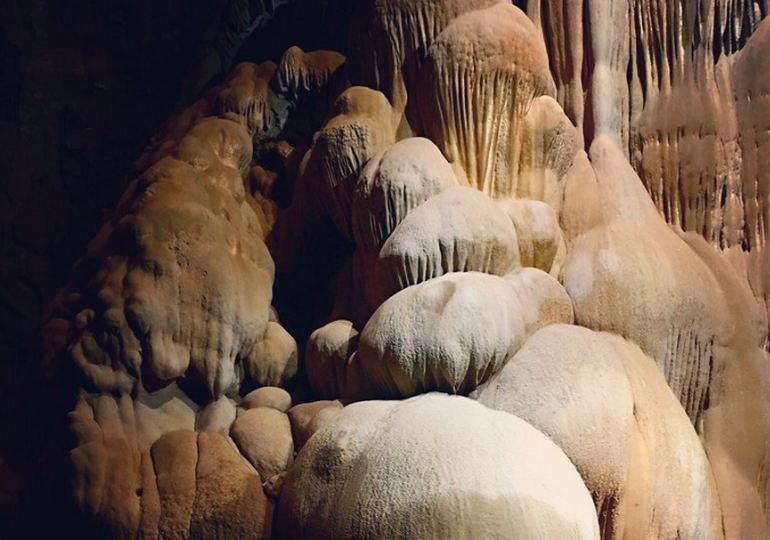 Moaning Caverns Adventure Park
Moaning Caverns features both outdoor and underground adventures. The most popular activity here is the 45-minute Spiral Chamber Tour. As the name implies, this tour takes visitors down into the cave via steep steps and a 100-foot high spiral staircase to the bottom of the cave.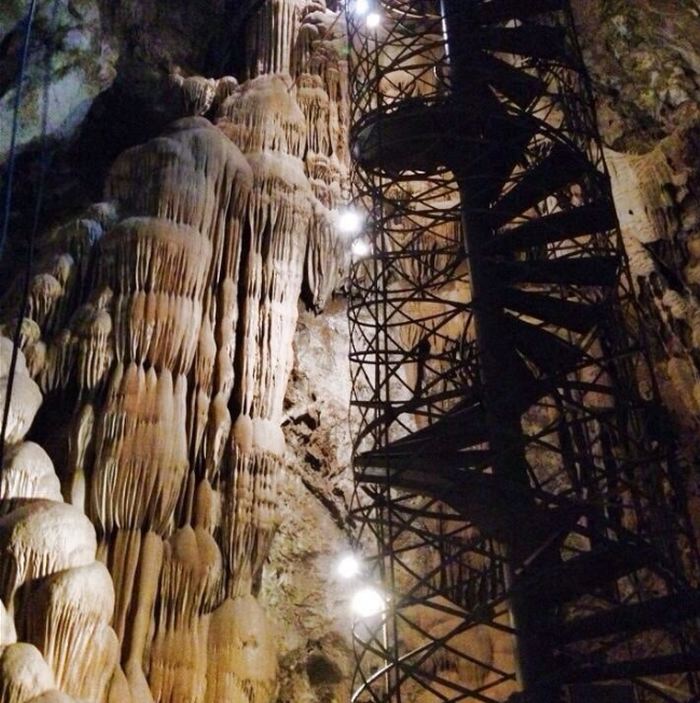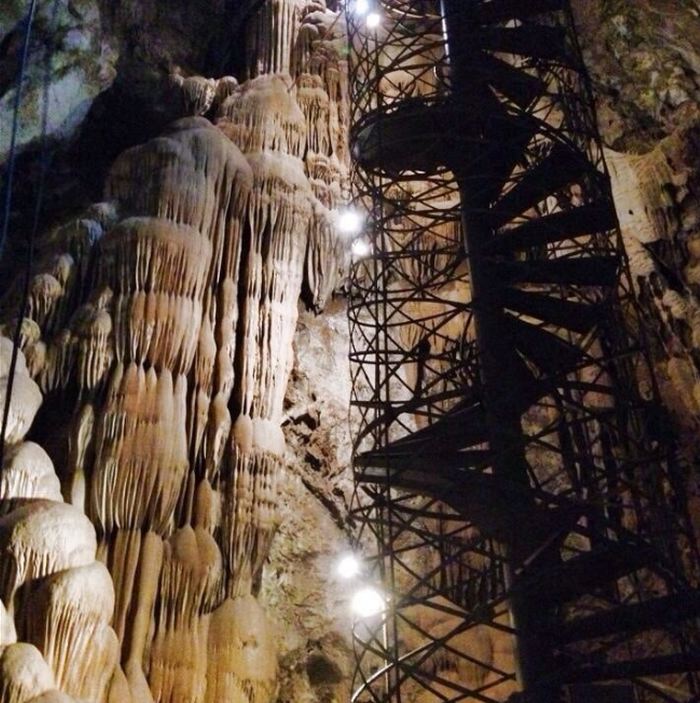 Expedition Caving Tour
Looking for a little more adventure, then you may want to take the reservation only Expedition Tour. This three-hour tour takes you deep underground to explore the cavern. Hike, rappel, crawl, slither and slide your way through underground tunnels. All equipment is included for the tour. Gloves, knee pads, elbow pad, and safety helmet. It is recommended that you bring a second set of clothing, you will get dirty on this trip.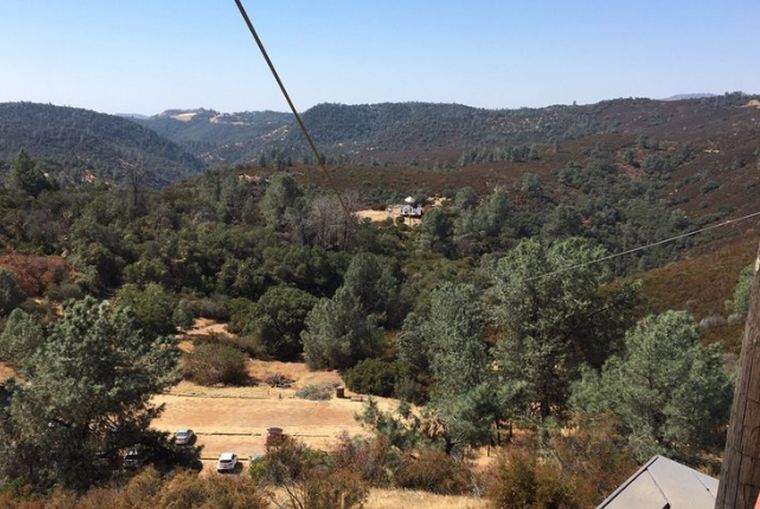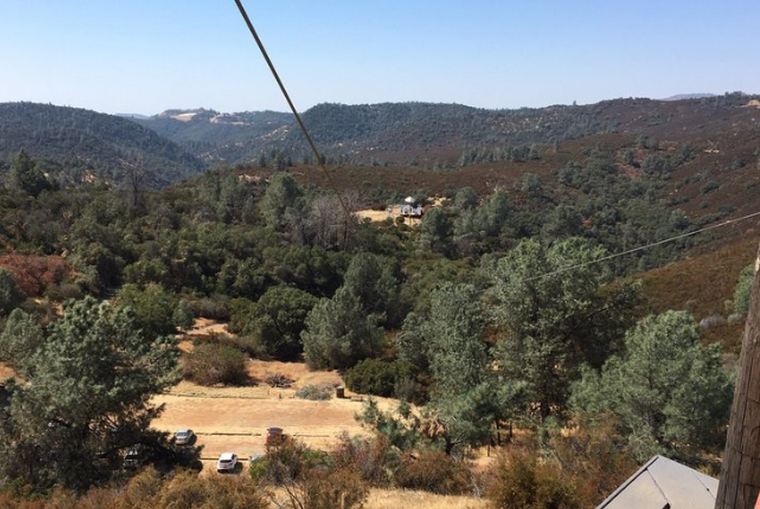 Moaning Cavern Zip Lines
Thrill-seekers seeking a real adrenaline rush will want to schedule a ride on the Moaning Cavern Twin Zip. Make your way across the 60-foot long "sky bridge" to reach the launch tower. There are two options available when it comes to zipping. Fly solo or try a tandem ride strapped to a friend or family member. You'll reach speeds over 40 mph.
Twin lines allow a little friendly competition between participants racing side by side, soaring above scenic Gold County. Once you've launched yourself from the tower, you can stay upright in your harness or lay back for a more "luge-like" experience. Streamlined, you may gain an advantage over your opponent on the line next to you!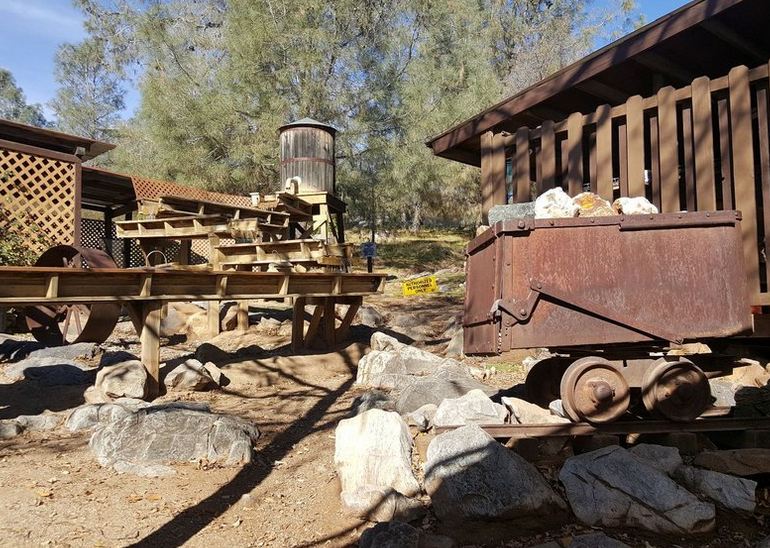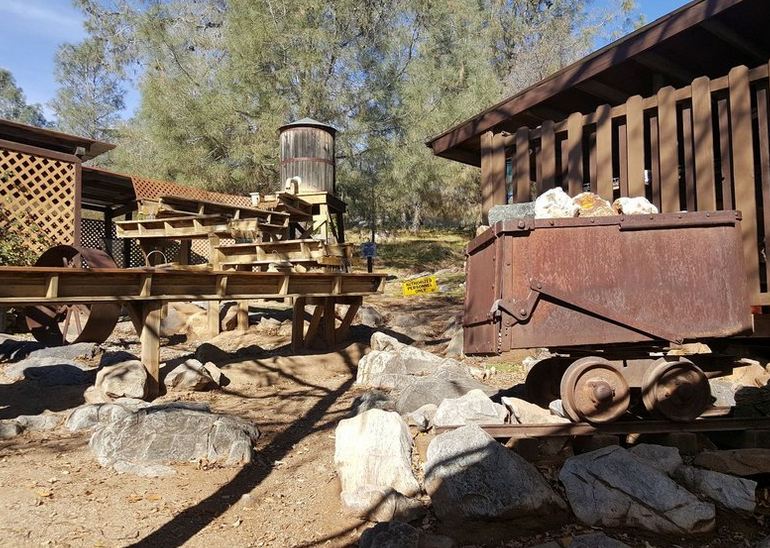 Pan For Gold & Gemstones
No trip to Gold Country is complete without trying your luck panning for gold. You might find a few specks of gold, but it's unlikely they'll pay off your mortgage. They guarantee that you will find at least one gemstone to take home as a souvenir, and it's all part of the fun while visiting Moaning Caverns.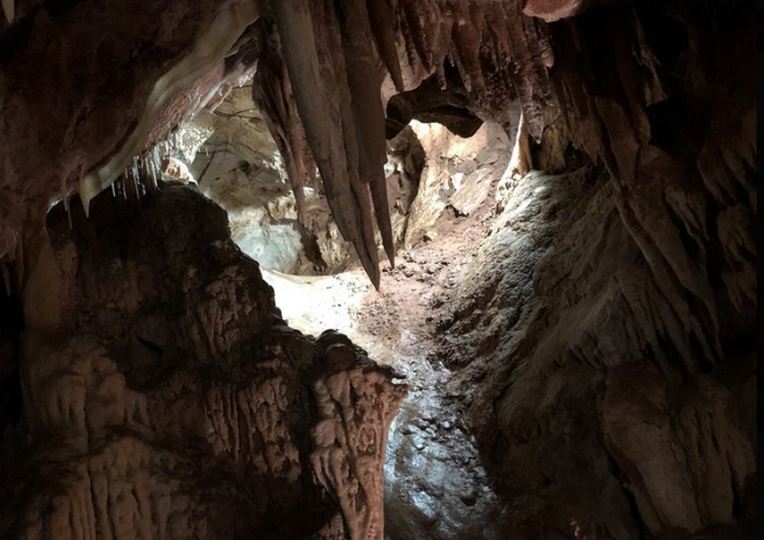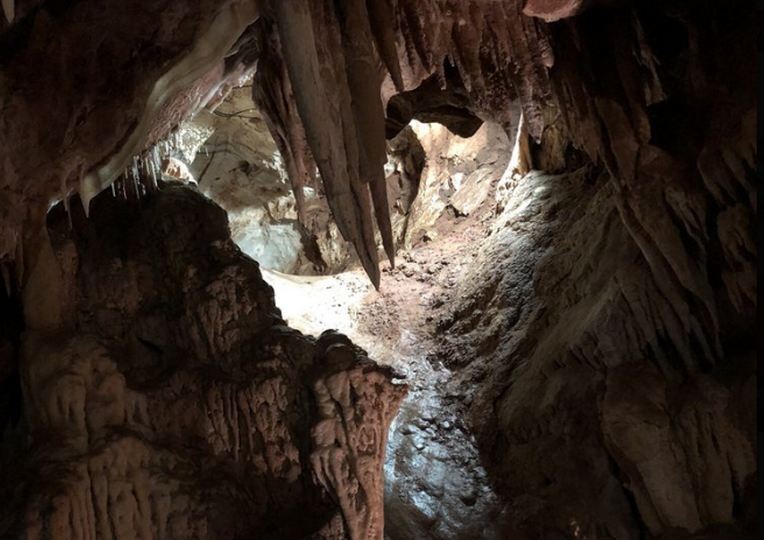 Nearby Things To Do
Angels Camp, where you can browse art galleries, antique shops, and historic buildings. New Melones Lake is a popular destination for boating and fishing. Jamestown Railtown 1897 is a California state park that features steam train excursions.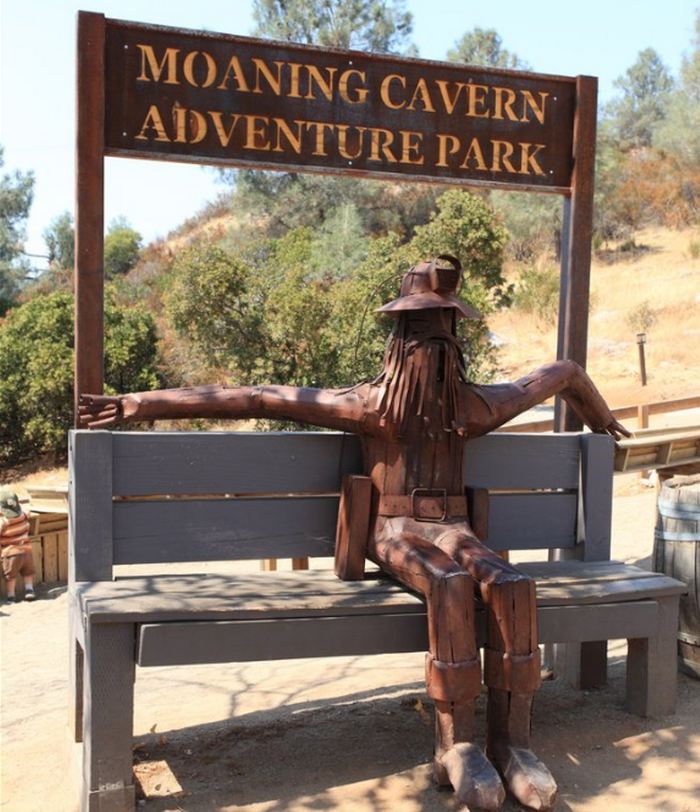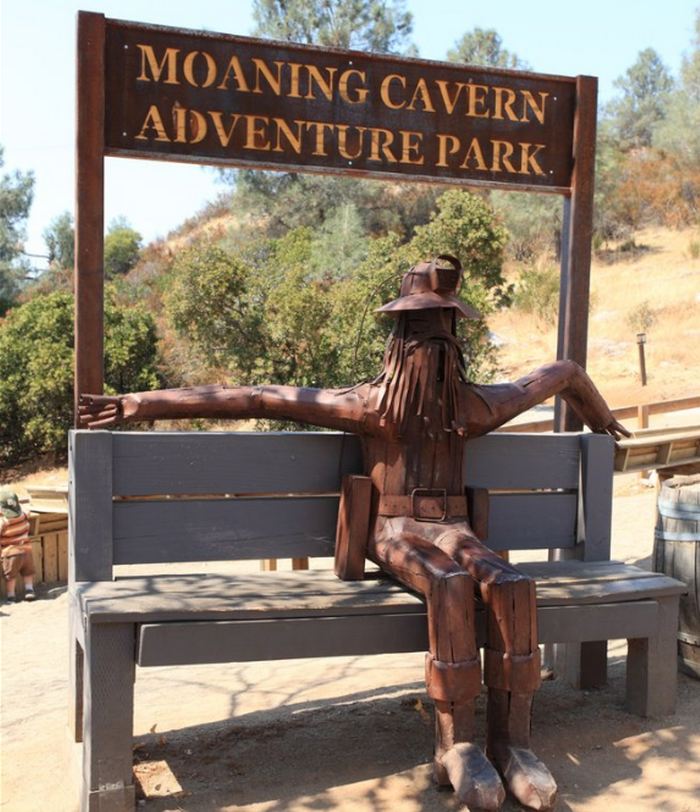 Getting To Moaning Caverns Adventure Park
Moaning Caverns Adventure Park is just under a two-hour drive from Sacramento and a one-hour drive from Stockton, California. The address is 5350 Moaning Cave Rd, Vallecito, California. The caverns are open year-round. Visit their website for current hours and tour reservations.