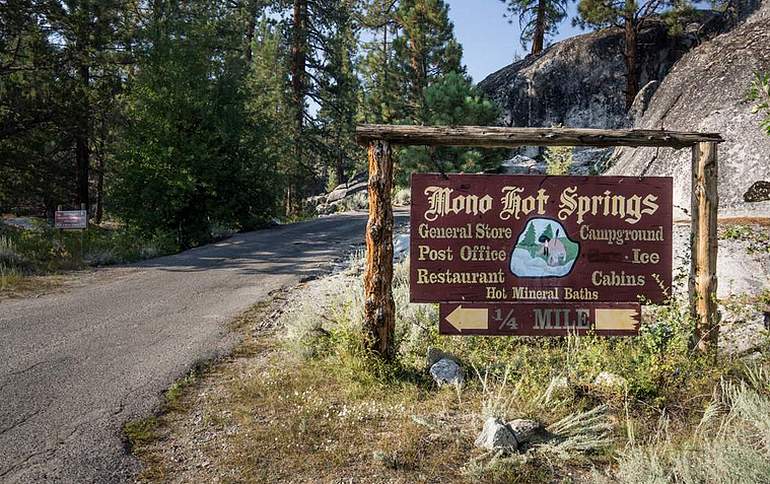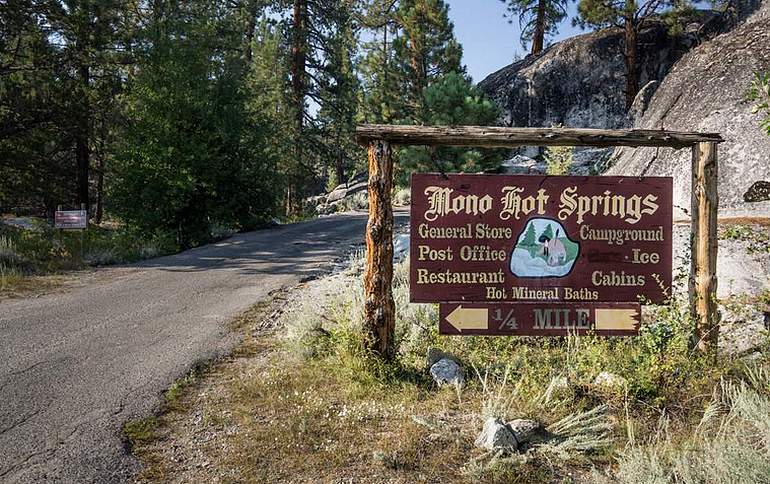 Mono Hot Springs is located in the Sierra National Forest, northeast of Fresno. If you are looking for an amazing wilderness experience with some of the comforts of home, then Mono Hot Springs Resort is well worth checking out.
With the completion of the Kaiser Pass Road in 1927, visitors could venture into the area. They came for the fishing, scenery and soak in the numerous hot mineral pools along the San Joaquin River.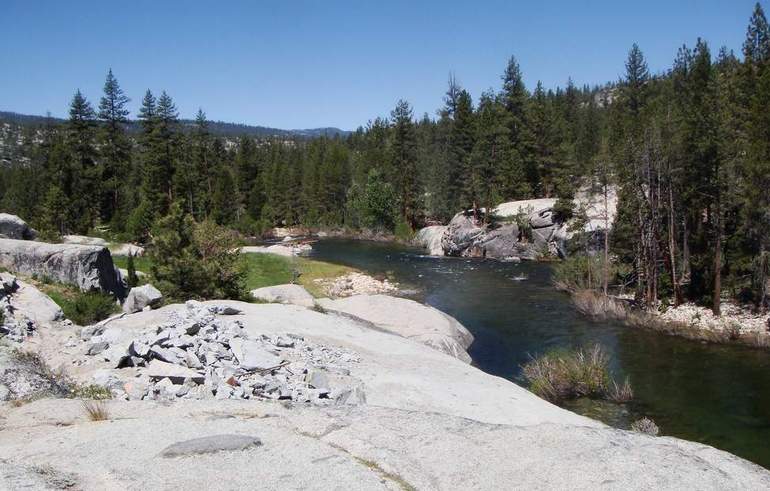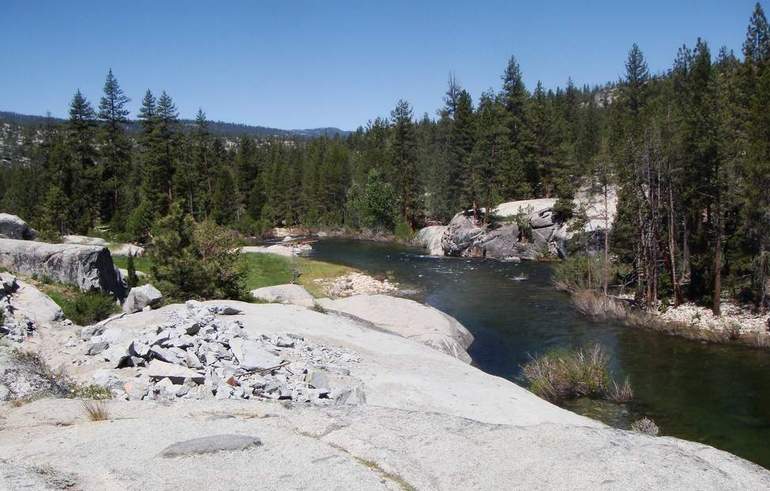 Construction of the Resort started in 1935 with a general store and some rustic cabins. Today several of the original cabins, tent cabins, and one-room camping cabins.
Mono Hot Springs Resort consists of a bathhouse, a general store, and a small restaurant.
Mono Hot Springs is a hidden gem in the western Sierra with amazing views, nearby lakes, rivers, and streams. Accommodations are rustic, but if you enjoy nature and are looking for a unique place to escape city life, you will definitely enjoy staying here.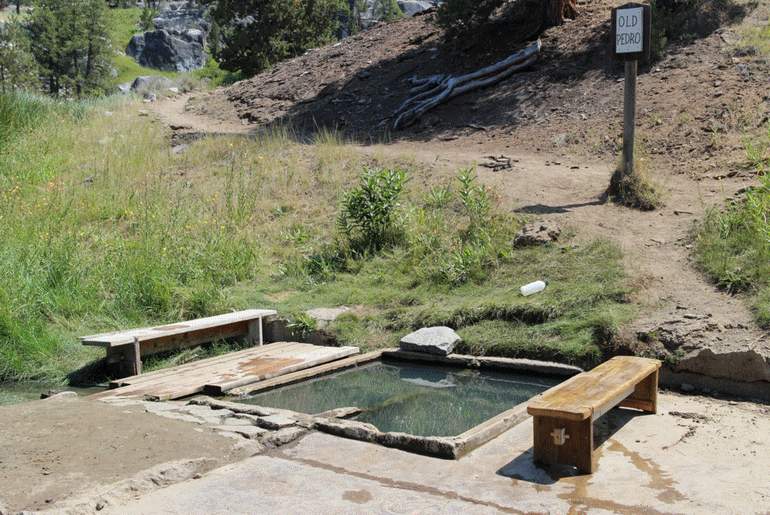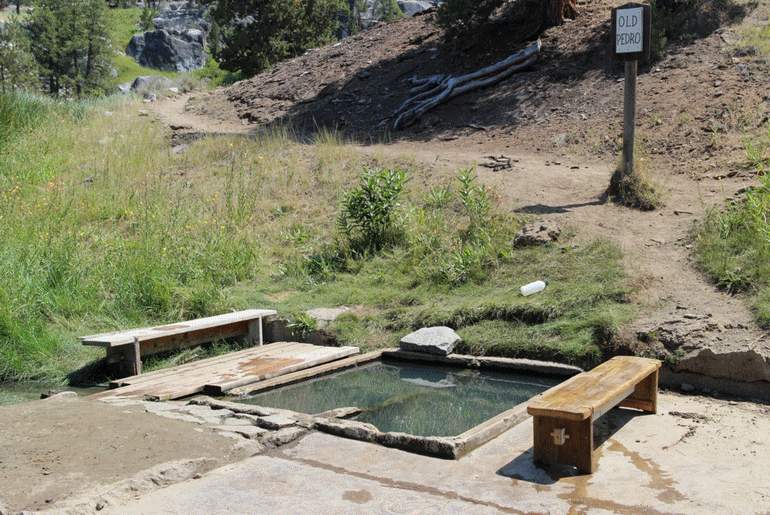 Mono Hot Springs Mineral Water
Mono Hot Springs Resort has a bathhouse where you can soak in tubs along with an outdoor spa with an amazing view of the mountains. There are several hot pools in the area for those looking for a more primitive soak, some being clothing optional. Ask at the resort for directions to some of the more remote hot springs.
Natural Hot Springs dot the area. The two most popular places to soak Old Pedro and Iodine Spring are within an easy walk of the resort. These concrete line pools average about 100 degrees Fahrenheit year-round.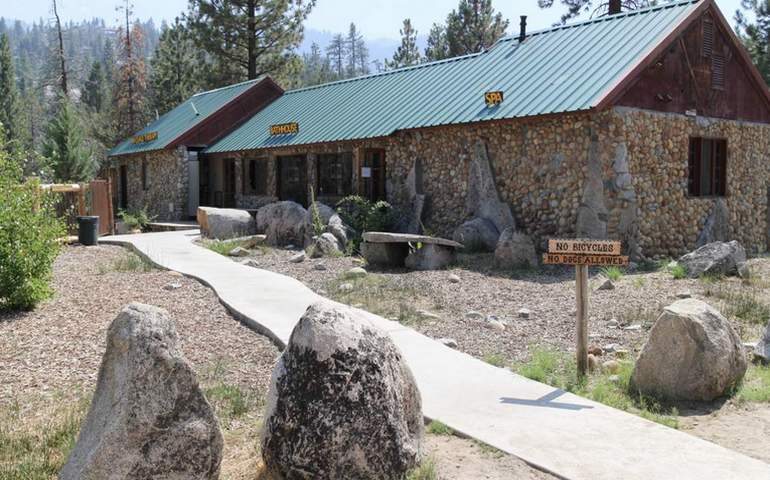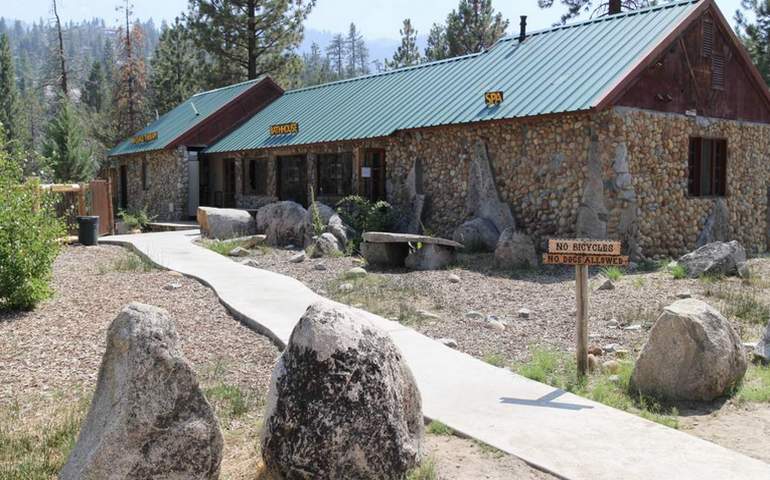 Things to do at Mono Springs
Fishing in San Joaquin River or Mono Creek. Both rainbow and brown trout can be caught in the local waters. Brook and Golden Trout can be found in the smaller streams and lakes in the backcountry.
Hiking is a popular activity, with Doris Lake only a one-mile hike from the resort. For more adventurous hikers, Corbett, Givens, and Cunningham Lakes are within a five-mile hike.
Off-roading. There are miles of forest service and logging roads in the area. Most are 4-wheel drive only; they can take you to some amazing areas not accessible by the family car.
Swimming. Both Doris Lake and Tule Lake are popular swimming destinations. The spring-fed water is cold but feels great on a hot summer day—about one mile from Mono Hot Springs Resort.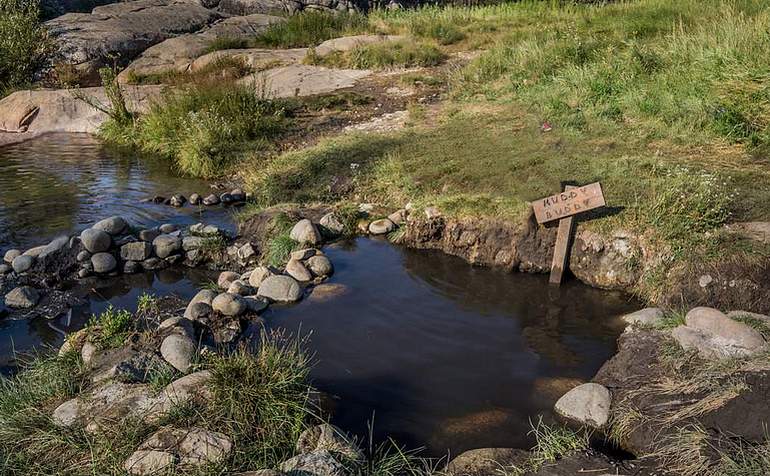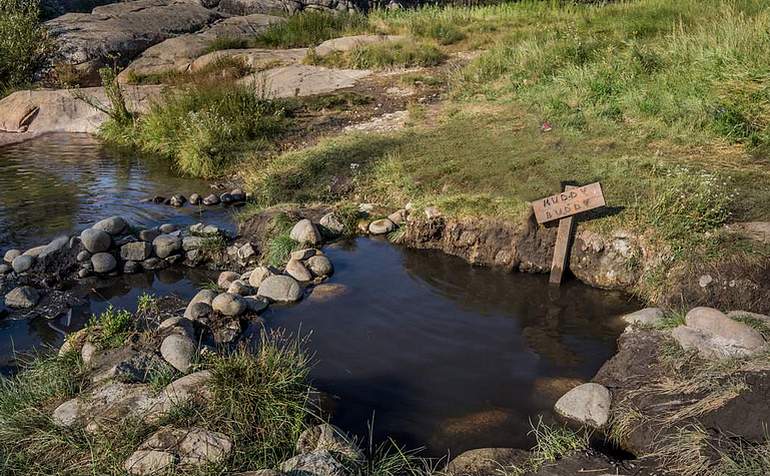 Where to Stay Mono Hot Springs
Mono Hot Springs is within day-trip distance of Fresno. If you are traveling from Los Angeles or San Francisco, plan on spending at least two days to really enjoy this trip.
The campground is adjacent to the San Joaquin River. The campground is usually open for about four months a year and fills up quickly. Make a reservation, or chances are you will not find a spot.
Resort cabins and tent cabins usually book up early, especially the historic Stone Cabins. None of the cabins have telephones or television, no outlets, the cell phone connection is spotty at best. However, there is free internet at the general store, so you are not cut off completely.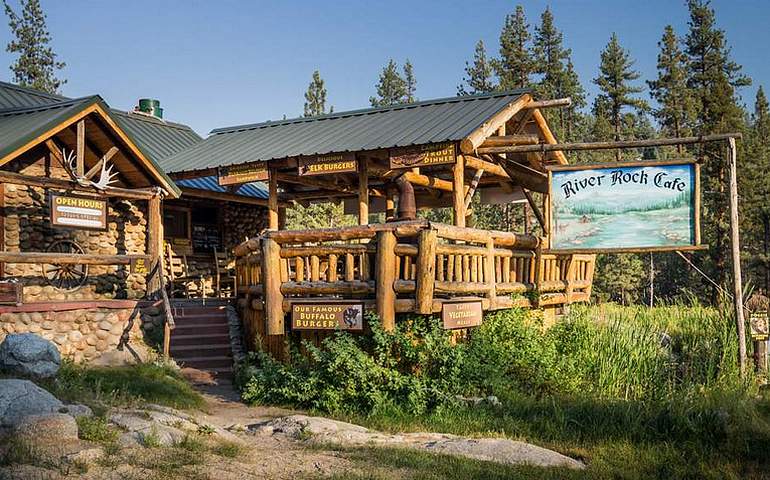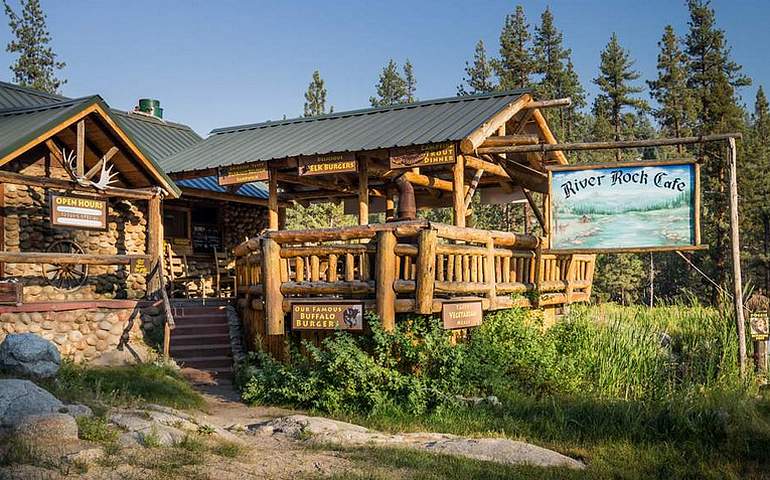 Where to Eat Momo Hot Springs
Dining options are limited to River Rock Cafe, pick up some supplies at the general store, or bring your own food. Prices at the Resort general store are expensive, so stock up in Fresno before you head up Highway 168.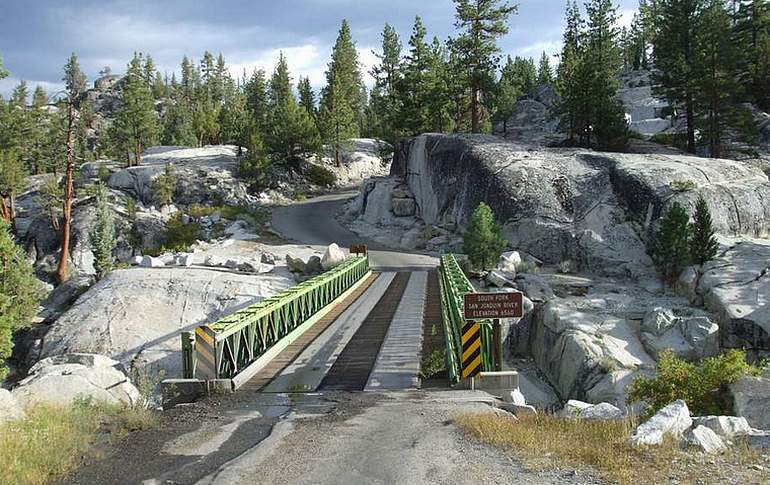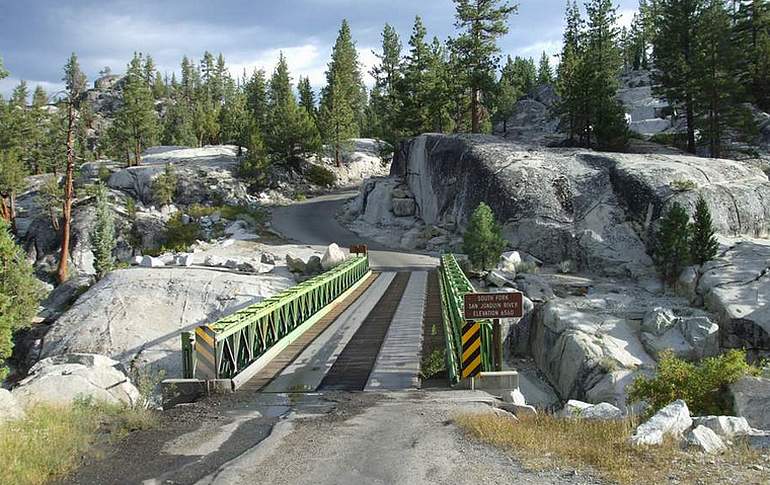 Getting There
Mono Hot Springs is on the west side of the Sierra Nevada Mountains, about 70 miles from Fresno, California.
Directions from Fresno take Highway 168 toward Huntington Lake. From Huntington Lake, watch for the large Mono Hot Springs exit sign on Highway 168 just before the community of Lakeshore. The last chance to fill up the gas tank is here. Travel 16 miles along Kaiser Pass Road to the resort.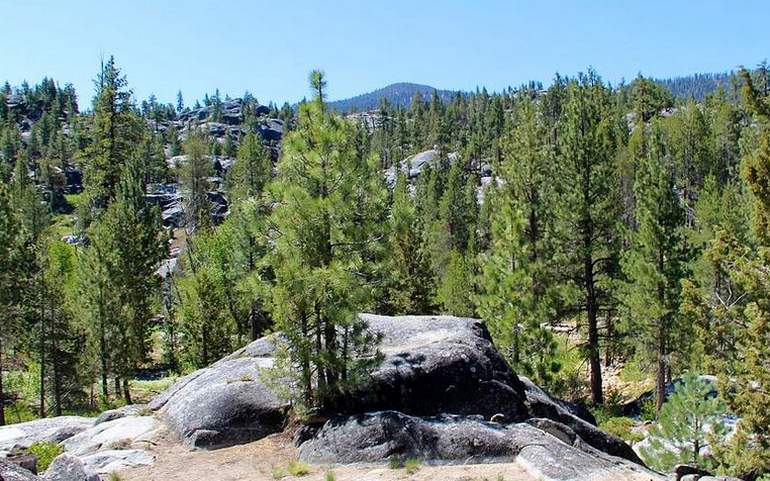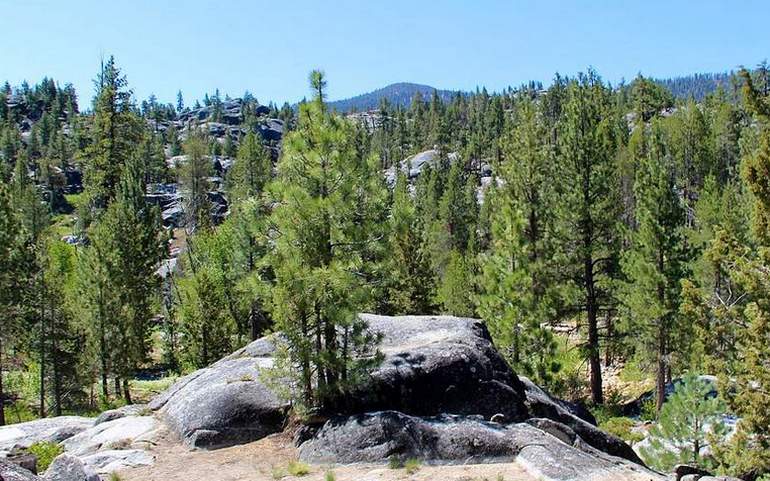 The last 12 miles of Kaiser Pass Road is narrow and one lane for the most part.  This road has twisty sections, steep drop-offs, and not for the faint of heart. The road is paved and can be easily traveled in a passenger car during the summer.
Mono Hot Springs Resort is usually open from early June through early September. Cabin reservations can only be made by phone at 559-325-1710—resort Website.