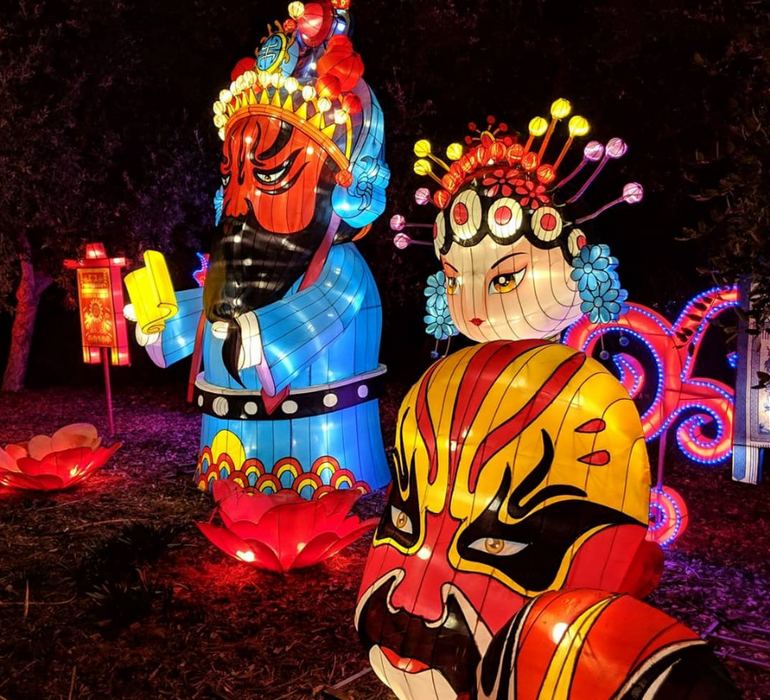 Moonlight Forest Lantern Art Festival at Los Angeles Arboretum is one of the most popular holiday light events in the Los Angeles area. Hundreds of colorful lanterns line a pathway that winds its way around the arboretum.
It will take you about two hours to take in all the delights of the Moonlight Forest including live performances along the route. Dress for cool weather. Even though this is Southern California it does get cold in the evenings. Wednesday through Sunday until January 6, 2019.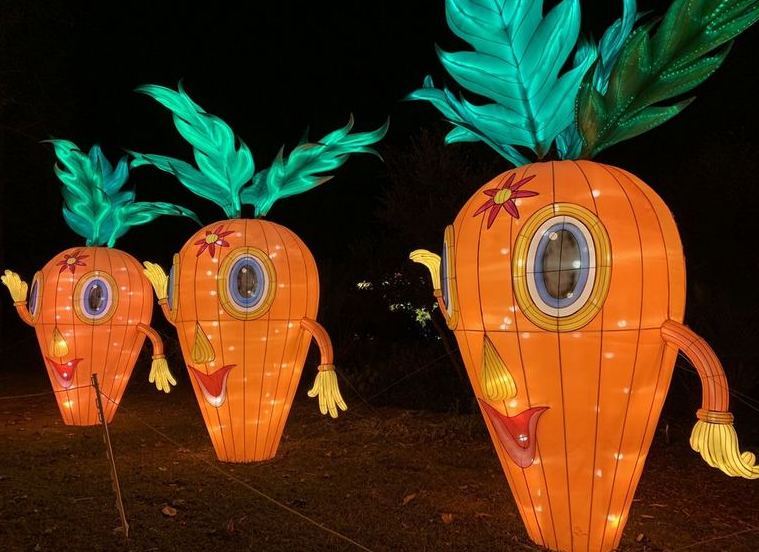 Entry times: 5:30 PM, 7:00 PM, 8:00 PM with the event closing at 10:00 PM. We recommend starting 5:30 or 7:00 start times if you are visiting with younger children. Free parking is available for Moonlight Forest at three separate parking lots at the Arboretum.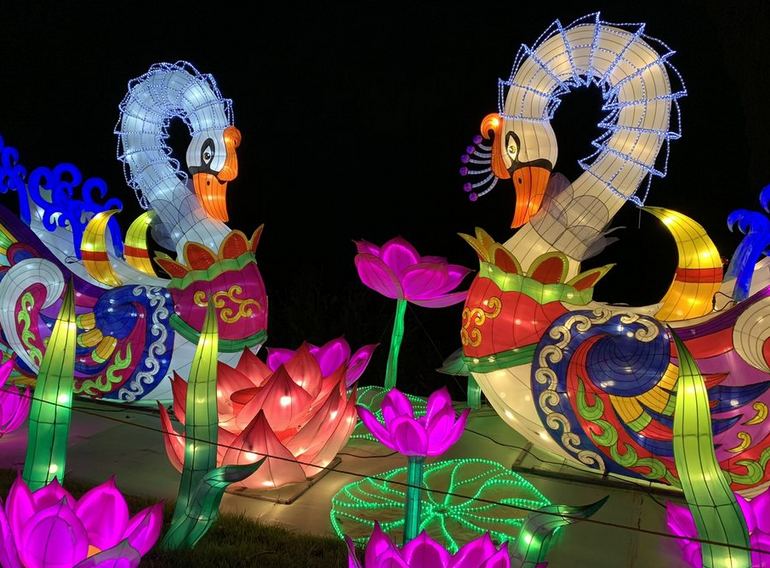 Many of the lanterns at the arboretum are huge and towering over the gardens. There are glittering lights and every twist and turn of the pathway. Everything from plants, swans, kangaroos, carrots, goldfish, and turtles are lit up for the holidays. Two of the most spectacular displays are a huge Chinese dragon and the forbidden city.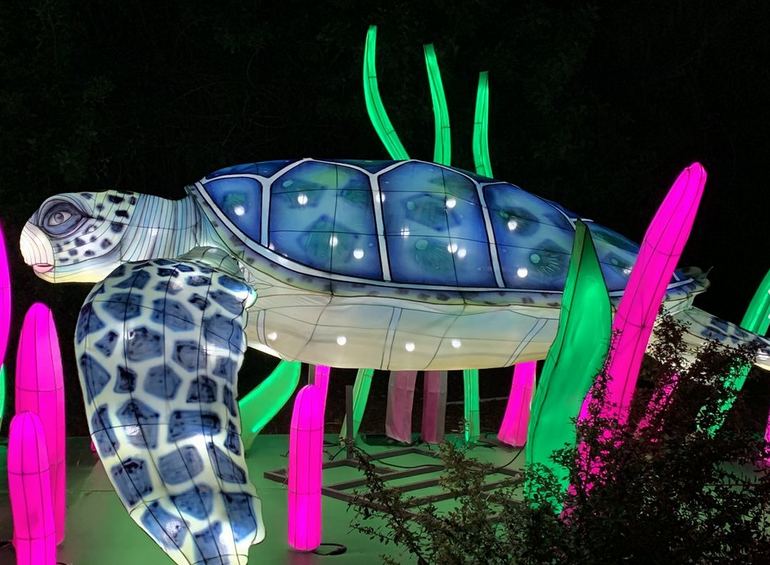 "Created by skilled artisans from China's Sichuan province, the Arboretum has partnered with Tianyu Arts & Culture Inc. to celebrate the time-honored tradition of lantern art."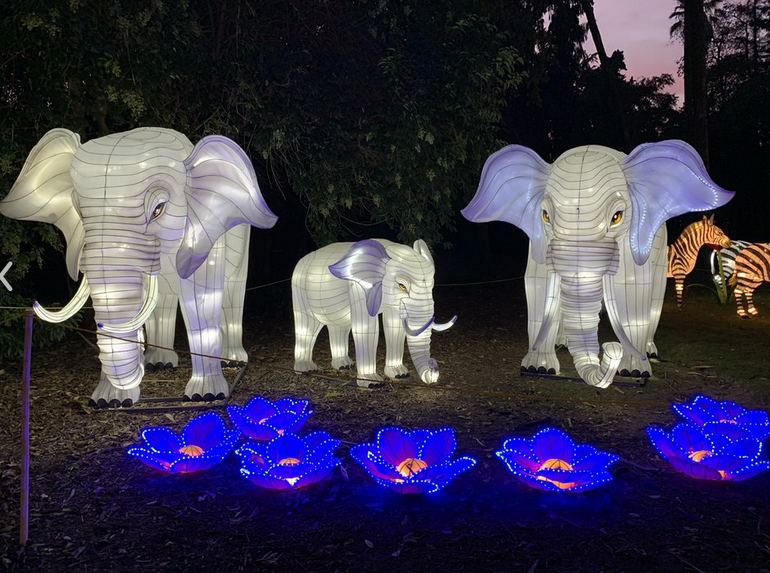 After your walk through the Moonlight Forest, there are several food trucks out in front. There are also plenty of nearby dining options in the town of Arcadia. Moonlight Forest is located at Los Angeles Arboretum in Arcadia. Address: 301 N Baldwin Ave, Arcadia, California. Save up to 8.00 Moonlight Forest tickets.