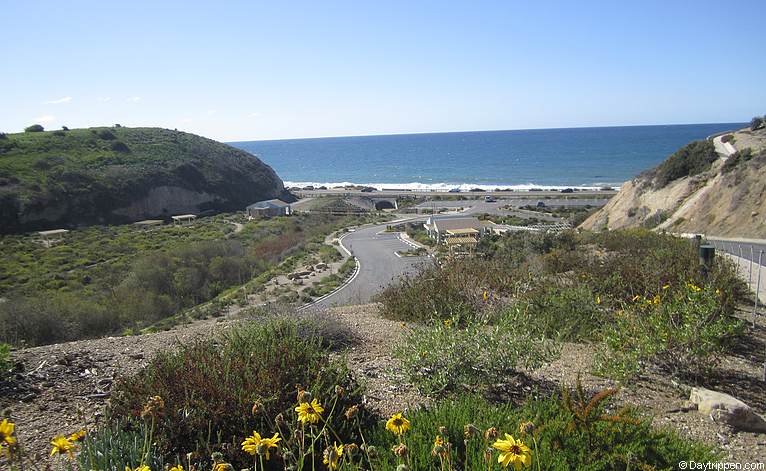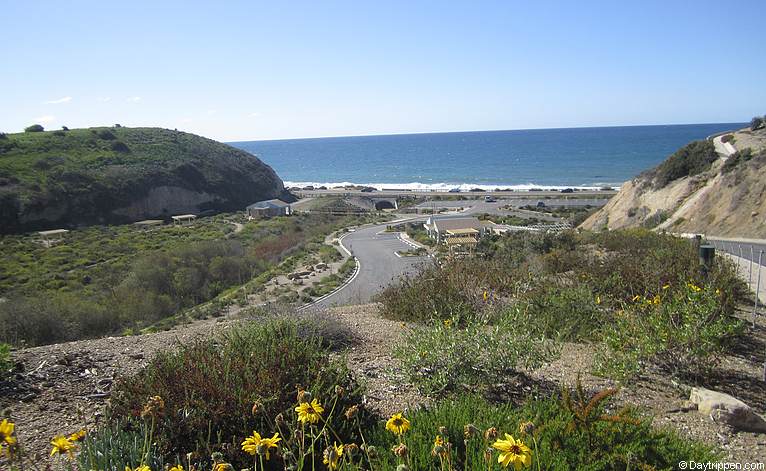 Moro Campground offers spectacular ocean views from all of its sixty campsites. Unlike some other beach campgrounds, there is no bad campsite. Everyone has an unobstructed view of the Pacific Ocean.
It's been years since the State of California has built a beachfront campground, and the wait has defiantly been worth it. Moro Campground is unique; campers enjoy a better ocean view than the million-dollar homes perched on the surrounding hills for a fraction of the cost.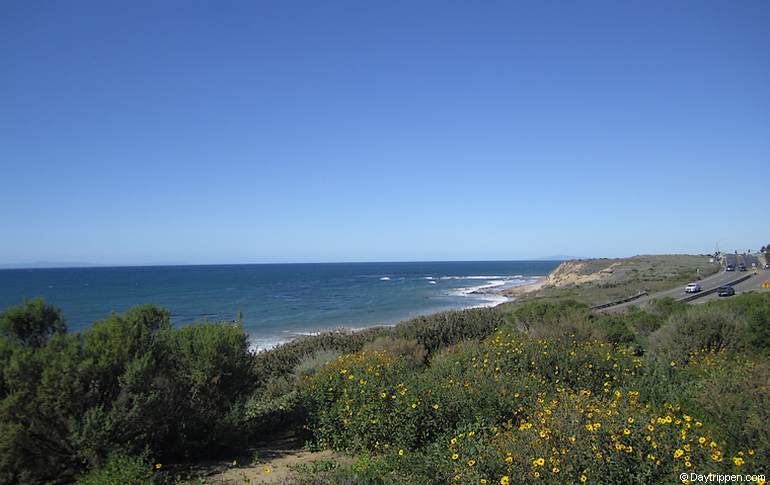 Moro Campground is built on the former El Morro mobile home park. The state repurchased the property in 1978 to make the campground so it would be open to all Californians to enjoy this beautiful stretch of Southern California.
Crystal Cove State Park Day Use
Along with the bluff-top campground, there is a huge day-use area with 17 covered shade ramadas with picnic tables, 2 group pavilions, and an outdoor nature center. A paved loop trail winds its way through the day-use area with lots of benches along the route so visitors can relax and enjoy the scenery.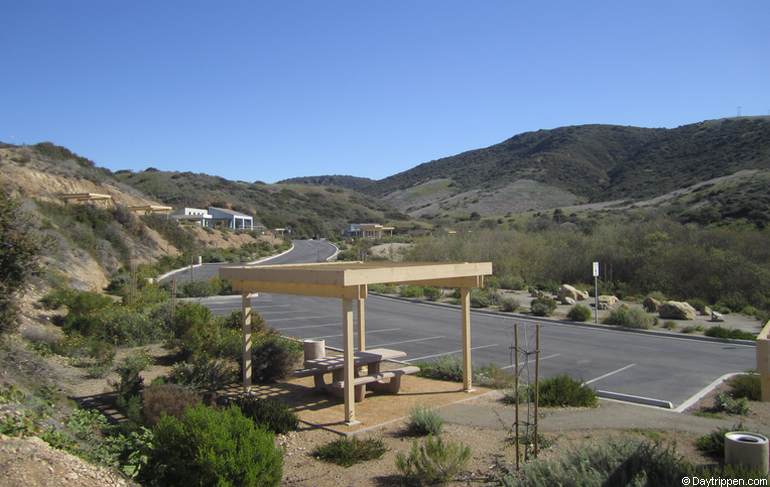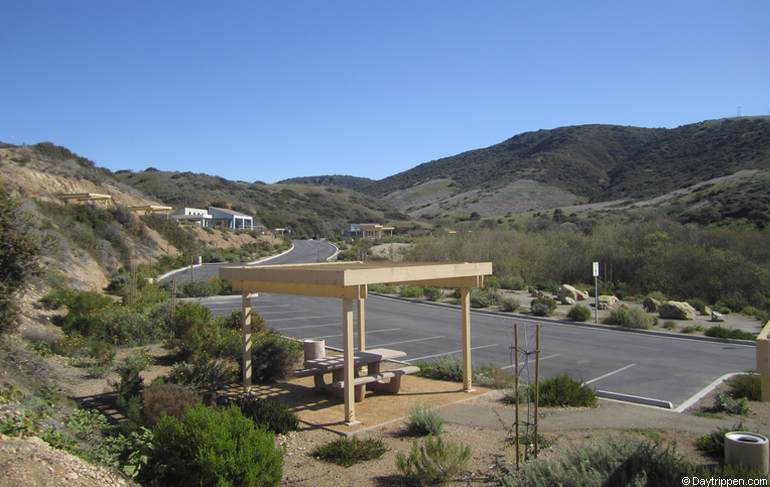 Trails into the backcountry can be accessed from the day-use area. The longest route is an 11-mile route around Crystal Cove State Park and should only be taken by experienced hikers or mountain bikers. El Moro Canyon trail is the easiest trail and offers plenty of interesting things to see.
Moro Campground
Crystal Cove State Park Moro Campground has 60 campsites, and two are reserved for camp hosts. The balance can be reserved up to seven months in advance.
Weekend and summer reservations are recommended, as the campground grows more popular mid-week reservations may be needed. Campground Reservations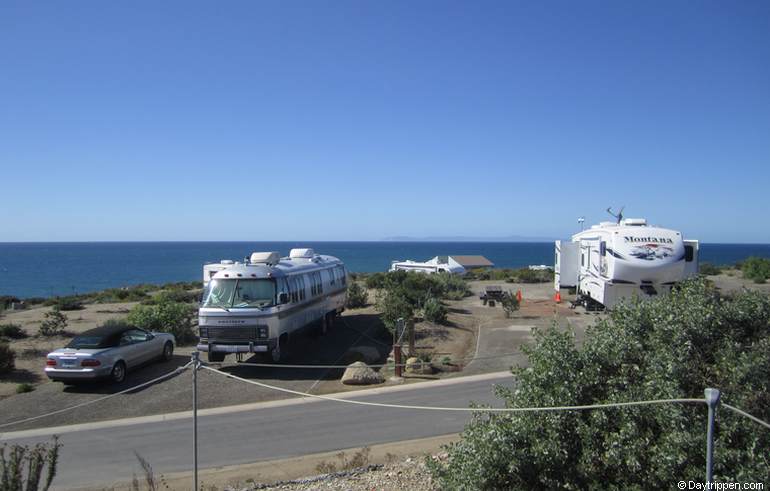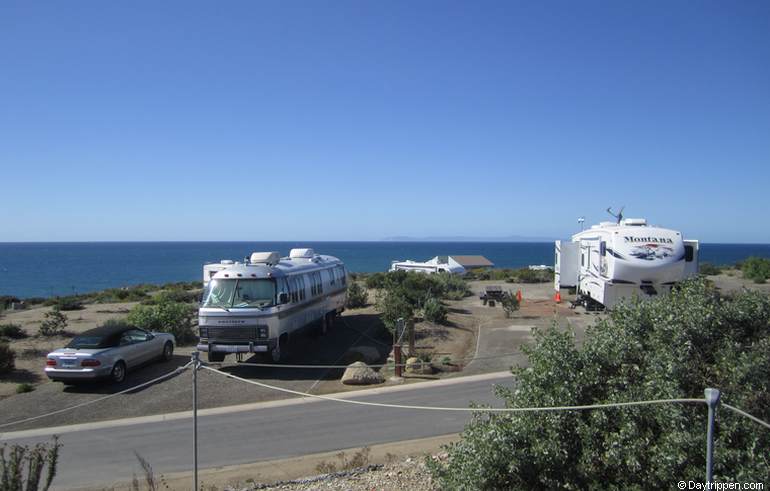 Best Campsite Moro Campground
All of the campsites are fantastic, but if we had to pick the best one, it would be number 60. This campsite is in Dolphin Circle with front and left unobstructed views of the beach and hills. Sites 42, 41, 22, 21, and 3 all have the same idea but are further up the hill.
Moro Campground is laid out in three circles Coyote Run, Sage Loop, and Dolphin Circle. Each row of campsites has its elevation, so you never have anyone in front of you. Dolphin Circle campsites are the closest to the ocean, but all sites have a great ocean view.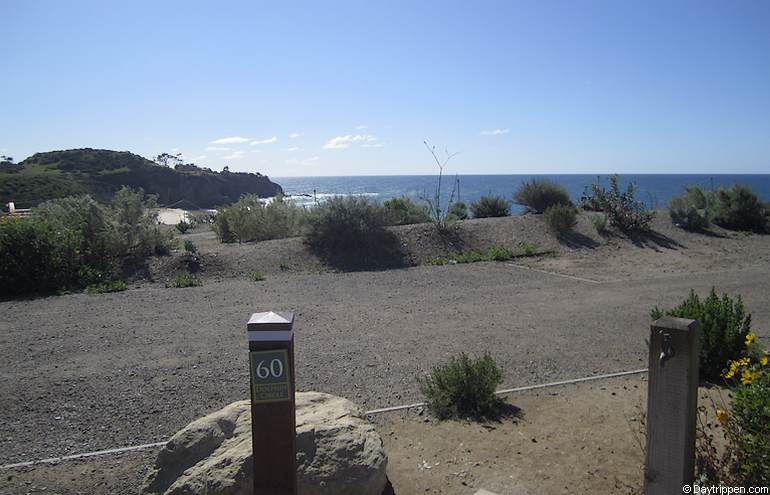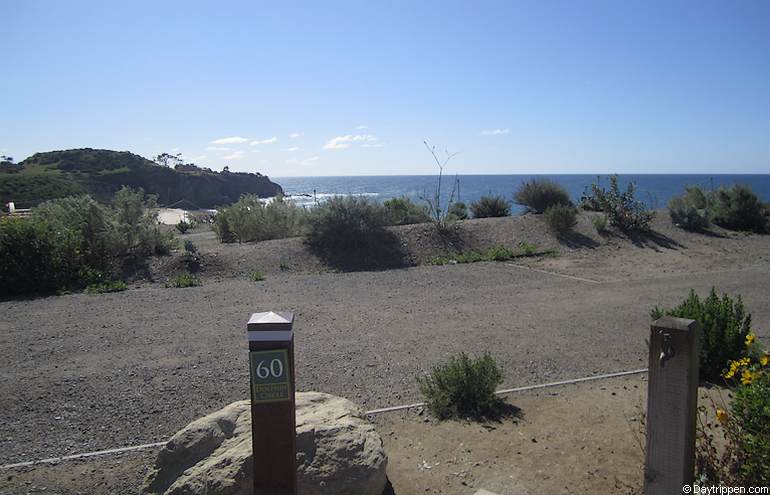 This campground is completed new, and everything here is squeaky clean. Most day-use trails and all picnic areas are handicap accessible. There is no playground for kids, but a huge sandy beach is a five-minute walk from your campsite.
Moro Campground Beach Access
Beach access is through a tunnel that goes under Pacific Coast Highway. From the campground, you must drive or walk down a steep hill to the tunnel. The beach at Crystal Cove State Park is wide and sandy. During low tide, you can view numerous tide pools.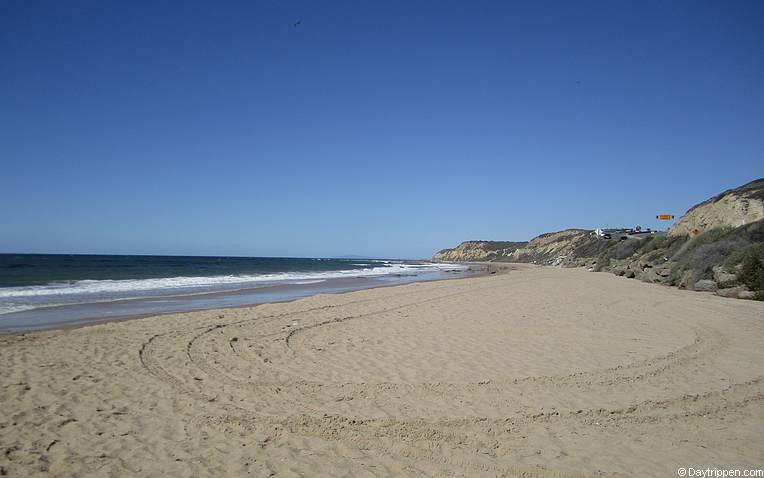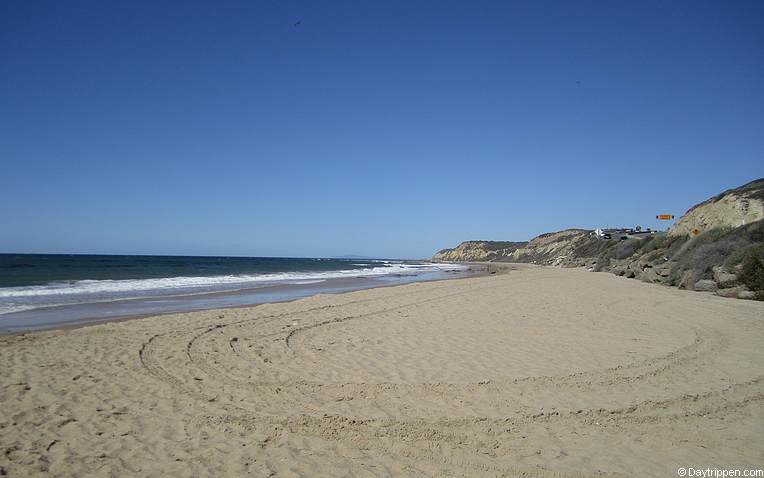 It's possible to walk from Moro Campground along the beach to the Crystal Cove cottages where you can dine at the Beachcomber Restaurant. It is a five-mile round trip but worth the effort. It's a wonderful hike as you enjoy one of the last undeveloped beaches in Orange County.
Moro Campground Rules
Dogs are allowed in the campground and parking areas but not on the beach or backcountry trails. No open fires are allowed anywhere in the park. You may use compressed gas BBQs on the beach or in the campground.
Moro Campground is a wonderful place to spend a night or more, but it's also a great place to spend the day if your schedule is limited. It's only a short walk through a tunnel to a spectacular sandy beach.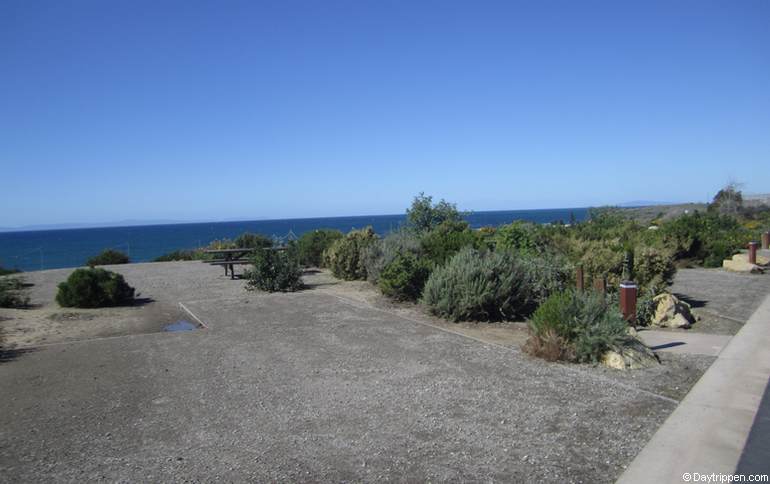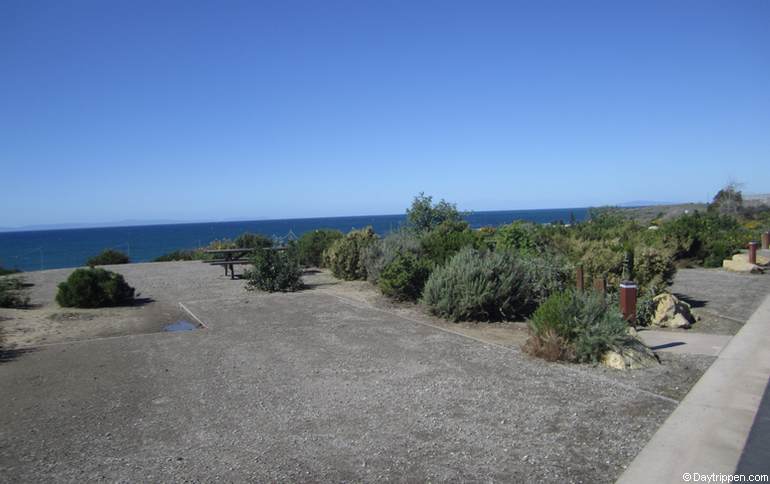 Clean restrooms, outdoor showers. And plenty of covered picnic areas (first come, first serve) and two group pavilions that can be reserved for the day.
If you're feeling adventurous, there are hike-in only campsites at Crystal Cove State Park park, and if your feeling lucky, you can try and score reservations for one of the historic Crystal Cove Cottages.
Getting There
Laguna Beach is only a short drive with numerous dining and shopping options. North on Pacific Coast Highway (about two miles) is Crystal Cove Promenade, Starbucks, and Trader Joe's.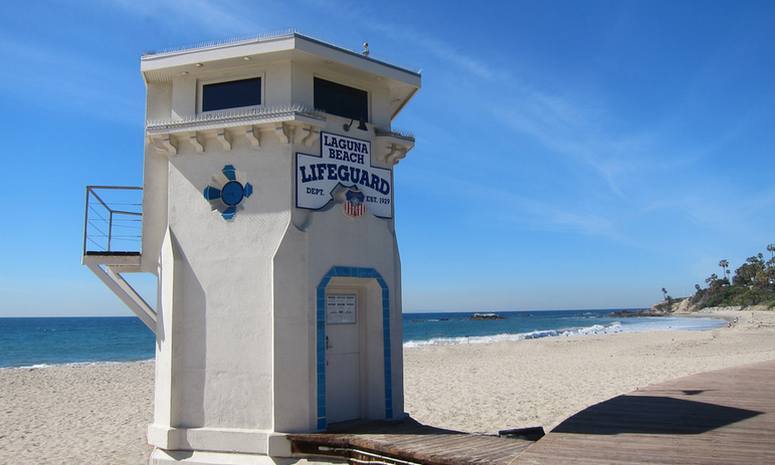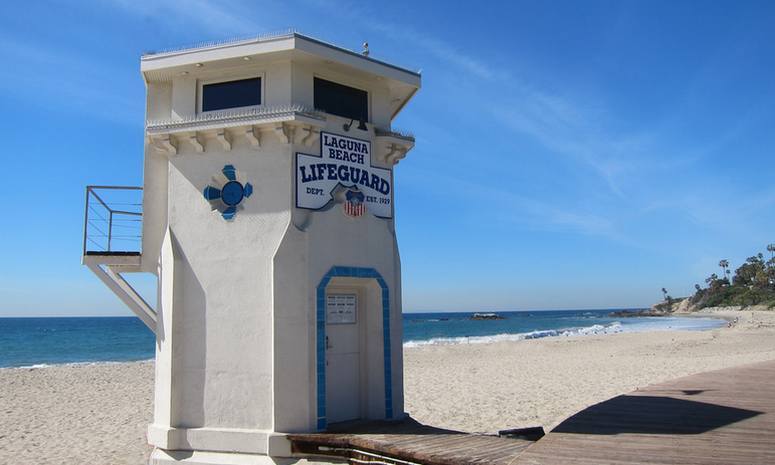 Moro Campground is located off Pacific Coast Highway between Corona Del Mar and Laguna Beach. The campground and day-use entrance can be found at the El Morro school turn off.