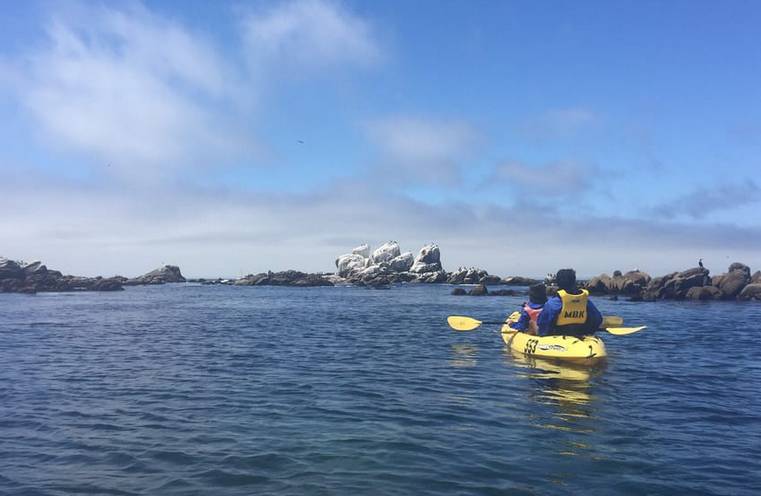 Moss Landing is a sleepy little fishing village that time has forgotten. Located halfway between Santa Cruz and Monterey most people visit this area to explore Elkhorn Slough National Estuarine.
Elkhorn Slough is located just east of Moss Landing. The Slough is managed by the California Department of Fish and Game and is an arm of Monterey Bay. Hikers and kayakers can take in views of sea otters, brown pelicans, and seals.
If you enjoy hiking, there are approximately five miles of trails. Some of the terrains are challenging but offer beautiful scenery and fresh air and it is a great way to get exercise, outdoors.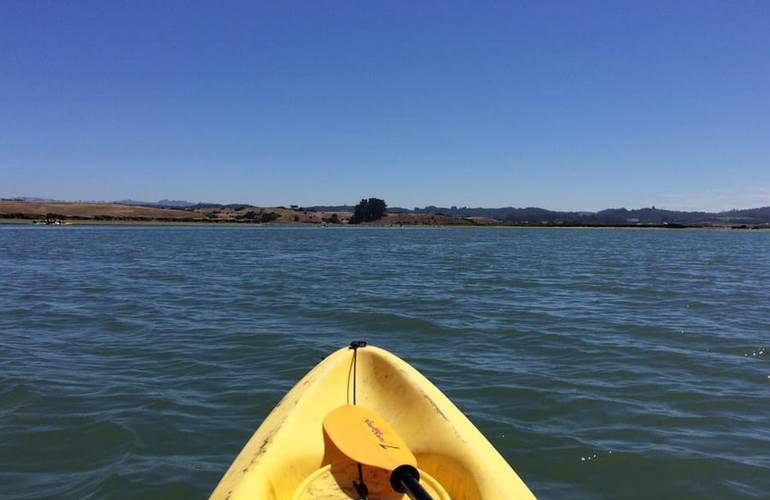 Monterey Bay Kayaks
Monterey Bay Kayaks at Moss Landing offers kayak rentals and guided tours into the Elkhorn Slough. Novice kayakers should consider a tour. All equipment is included and your guide will make sure you have a fun and safe paddle. Afternoon winds can really pick up so an early start is recommended. Monterey Bay Kayaks allows dogs in the Kayaks. 2390 CA-1, Moss Landing, CA 95039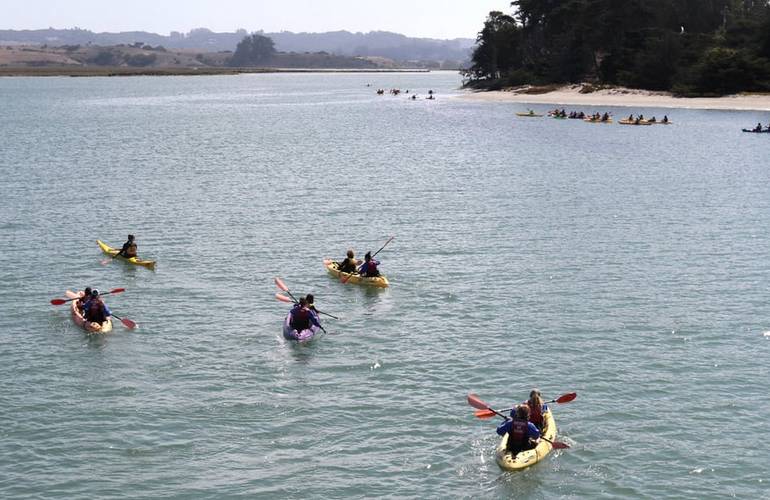 Kayak Connection
Kayak Connection, adjacent to Monterey Bay Kayaks, offers both kayak rentals and stand up paddle boards. Guided tours include Elkhorn Slough Wildlife Tour, Family Adventure Tour, and a Sunset Tour. They even offer a We Paddle, You Photo tour. Kayak Connection 2370 Hwy 1, Moss Landing 95039
Moss Landing Where to Eat
After all that kayaking you will work up an appetite and Moss Landing does not disappoint.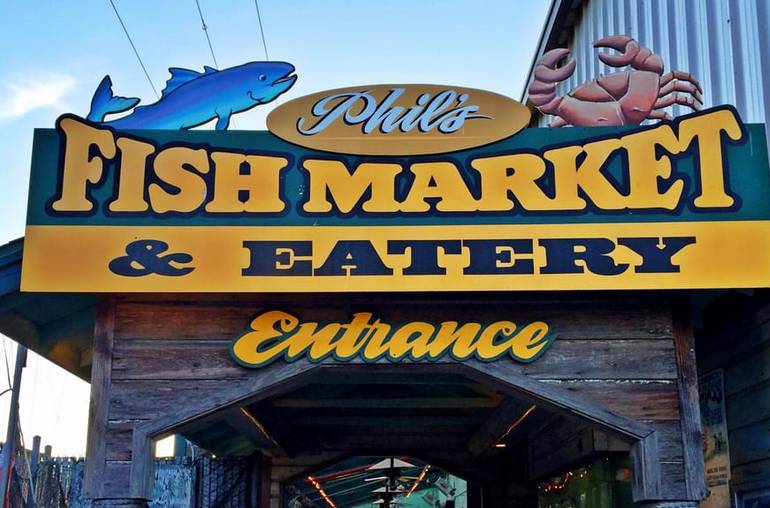 Phil's Fish Market & Eatery
Phil's Fish Market is the most popular eatery in town and with good reason. Phil's has been in serving up fresh seafood for over 30 years and featured on food network. The menu is huge and includes Oysters, Seafood Sliders, Fish n Chips, Fish Tacos, fresh catch of the day, the list goes on and on.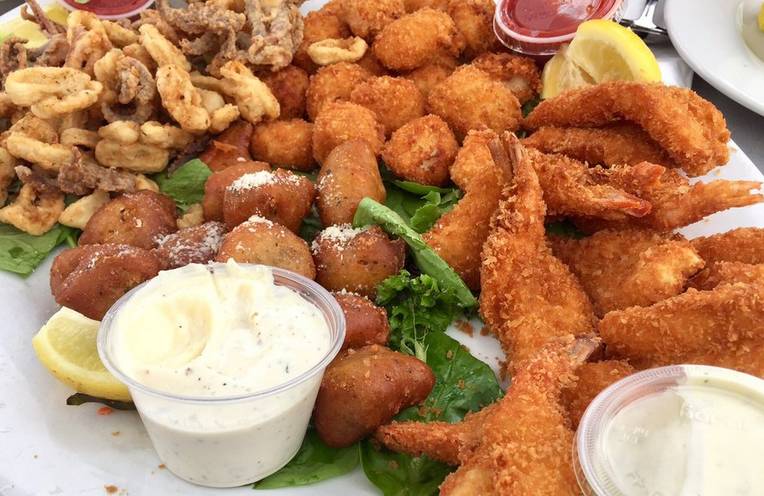 During the summer season and holidays, Phil's Fish Market & Eatery gets packed. The line to order food can be out the door. Once you do get your order there is plenty of places to eat inside and outside. Phil's Fish Market is located at 7600 Sandholdt Rd Moss Landing on the South Side of the harbor entrance. If you don't have time to wait at Phil's, Sea Harvest Restaurant is a good second choice.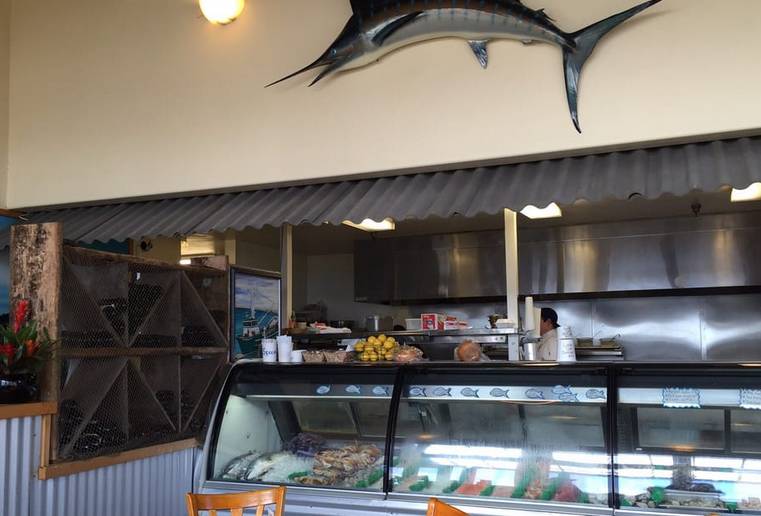 Sea Harvest Fish Market and Restaurant
Located at the Moss Landing's North Harbor Sea Harvest Fish Market sells locally caught and imported seafood. Sea Harvest Restaurant features Catch of the Day, Local Rockfish, Crab Cakes, Burgers, and Sandwiches. Sea Harvest has an outdoor patio and window seats with a view of the harbor. 2420 Highway One, Moss Landing CA 95039.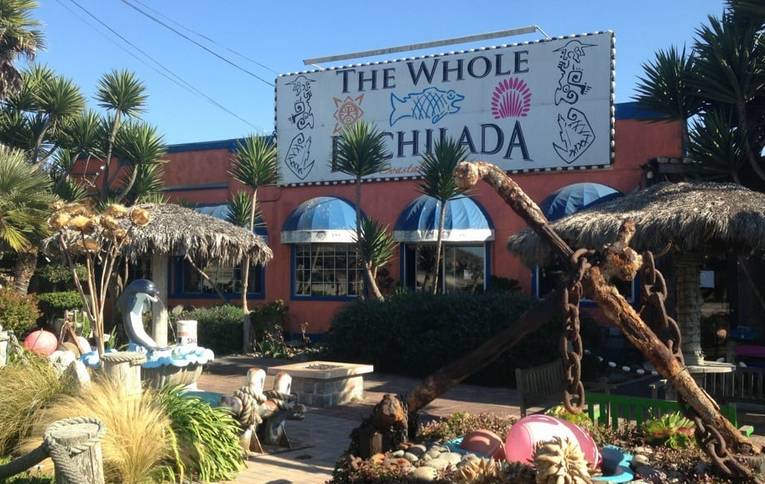 Whole Enchilada Market Place & Restaurant
Whole Enchilada Market started out as a farm produce stand and has evolved into a roadside attraction Along with fresh produce the market sells deli sandwiches, & salads, and delicious smoothies. Complimentary wine tasting every Friday 5-7 pm. Adjacent to the Whole Enchilada Market is the Lighthouse Harbor Grille and the Whole Enchilada Resturant.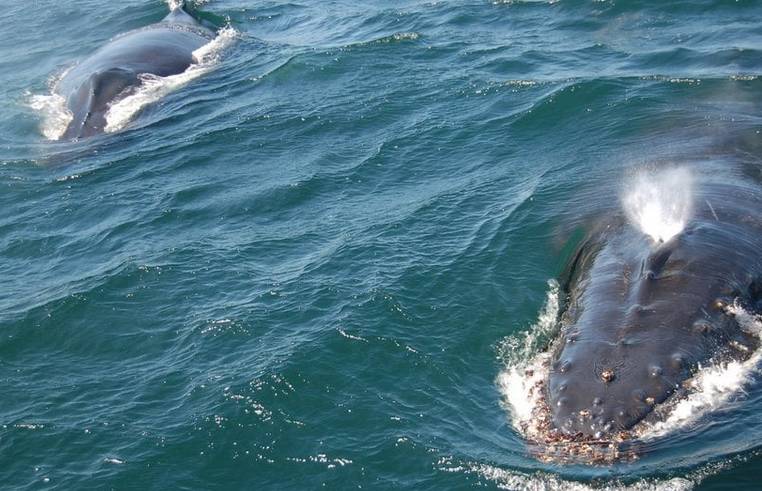 Whale Watching and Fishing
Blue Ocean Whale Watching
Monterey Bay luxury whale watching trips depart from the closest port to Monterey Submarine Canyon for the best chance to view whales. 831-600-5103
Kahuna Sports Fishing
Year-round fishing trips. Salmon, rockfish, halibut, sea bass. lingcod & albacore. Monterey Bay whale watching trips during whale season. 831-633-2564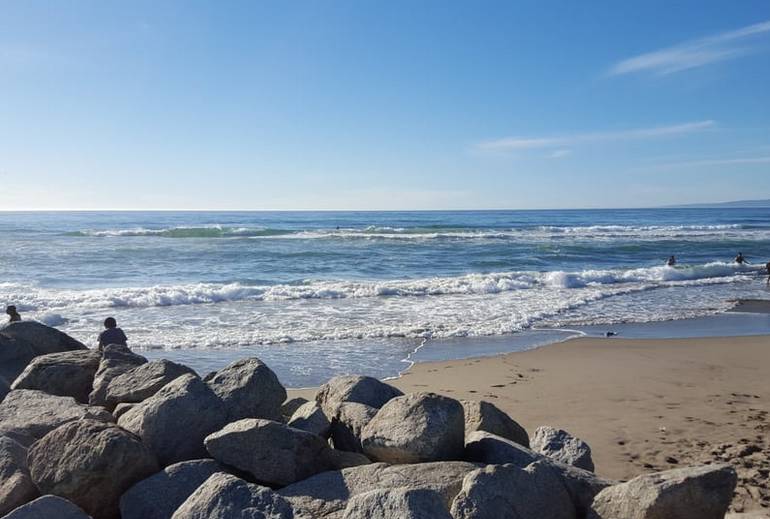 Finally, Moss Landing State Beach offers shore fishing, surfing, windsurfing, and horseback riding. Moss state beach is a great place for a picnic as the sand dunes keep you protected from the afternoon winds.
As you can see Moss Landing offers a full day of fun activities. Moss Landing is 90 miles South of San Francisco. Allow at least two hours travel time from the Bay Area.