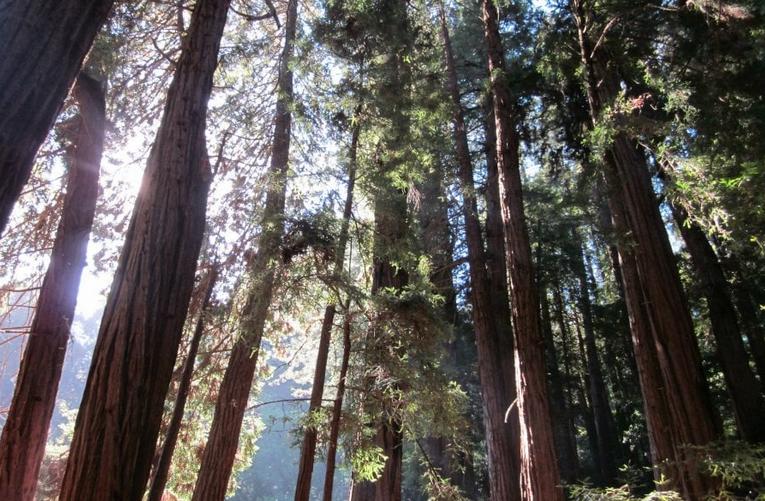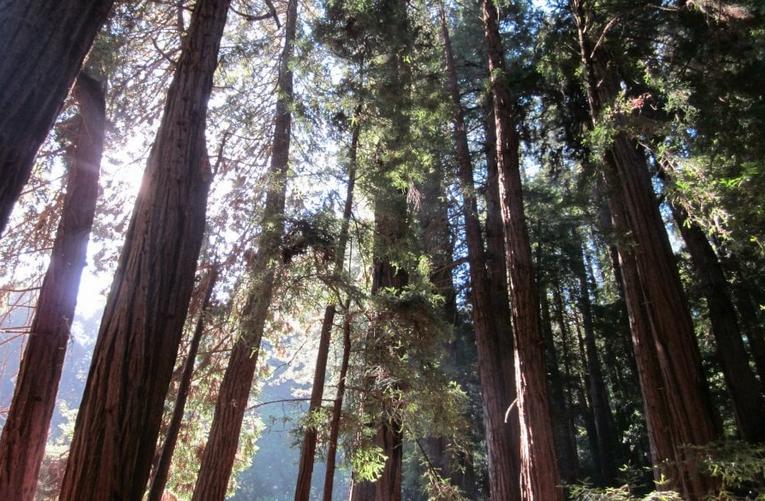 Muir Woods is an easy day trip from the San Francisco area. A 30-minute drive along U.S. 101 will bring you to the main entrance. Visitors will find several trails that offer a variety of terrain and hiking difficulty.
The Muir Woods National Monument is an old-growth coastal redwood forest. Due to its proximity to the Pacific Ocean, the wood is regularly shrouded in a coastal marine layer fog, contributing to a wet environment that encourages vigorous plant growth. The fog is also vital for the development of the redwoods as they use moisture from the fog during the dry summer.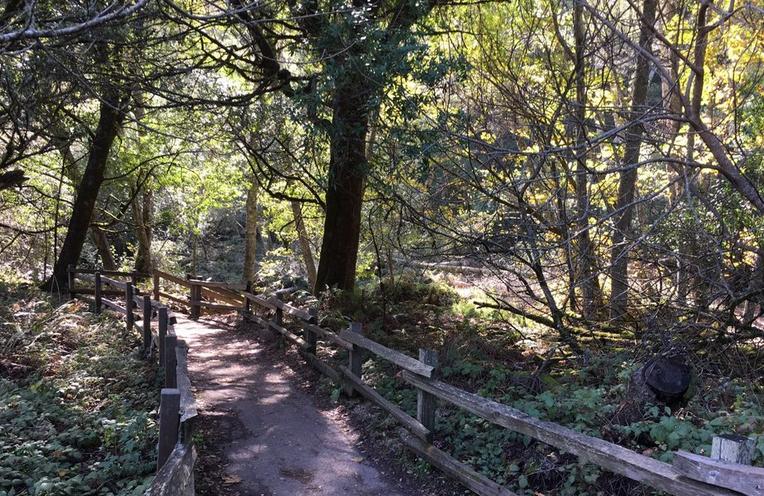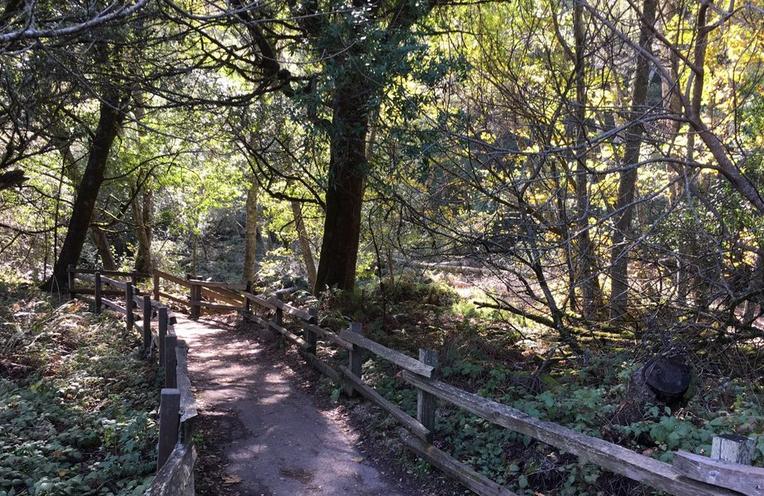 The monument is cold and moist year-round, with average daytime temperatures between 40 and 70 degrees Fahrenheit. Rainfall is heavy during the winter, and summers are almost arid, except for fog drip caused by the fog passing through the trees.
By the early 20th century, most of these forests were cut down. Just north of the San Francisco Bay, one valley named Redwood Canyon remained uncut, mainly due to its relative inaccessibility.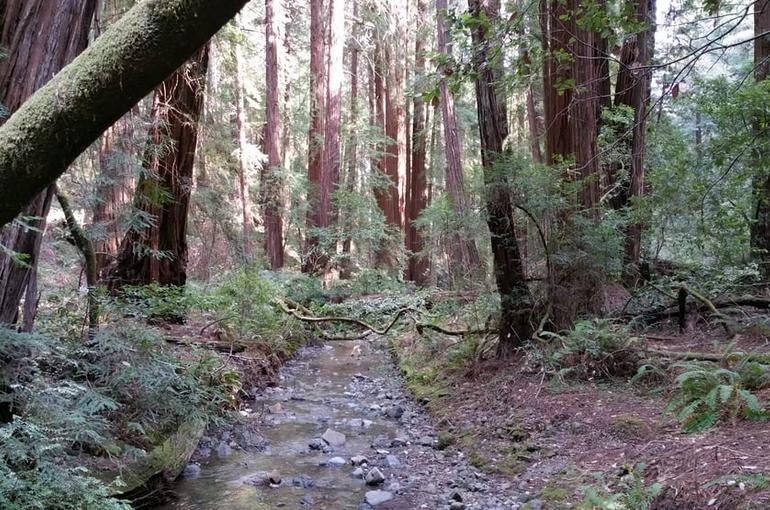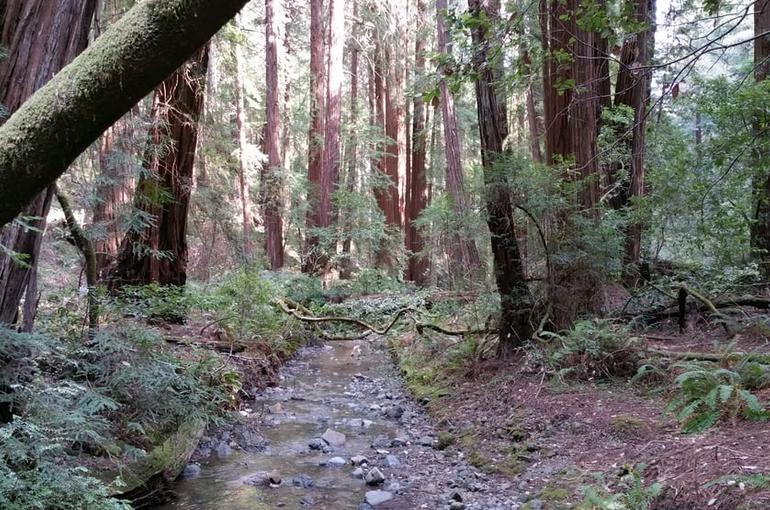 On January 9, 1908, President Theodore Roosevelt declared the land a National Monument, the first to be created from land donated by a private individual. The monument is named after naturalist John Muir.
All of the trails take you through 1000-year-old coast redwood trees. It's possible to hike into Mount Tamalpais State Park to the fire lookout tower. Plan on an early start if you decide to do this hike.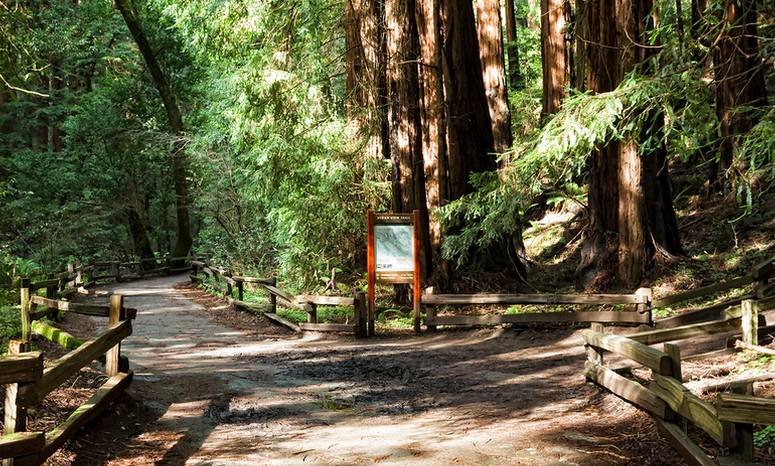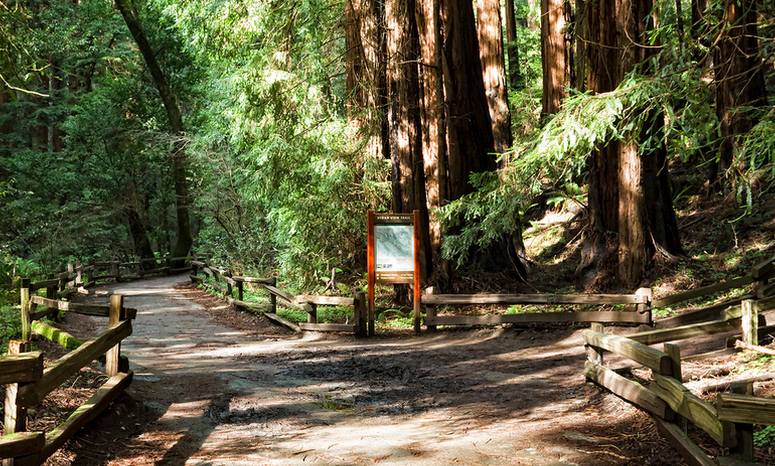 Weekends and holidays are hectic, and the trails can get extremely crowded. The park service recommends that you visit on weekdays. If you must, on the weekend, arrive early for your best chance of a peaceful hike.
If you've never seen a redwood and are staying in San Francisco, Muir Woods is a great place to view these giant trees. Stop at the Woods Cafe, in the heart of Muir Woods.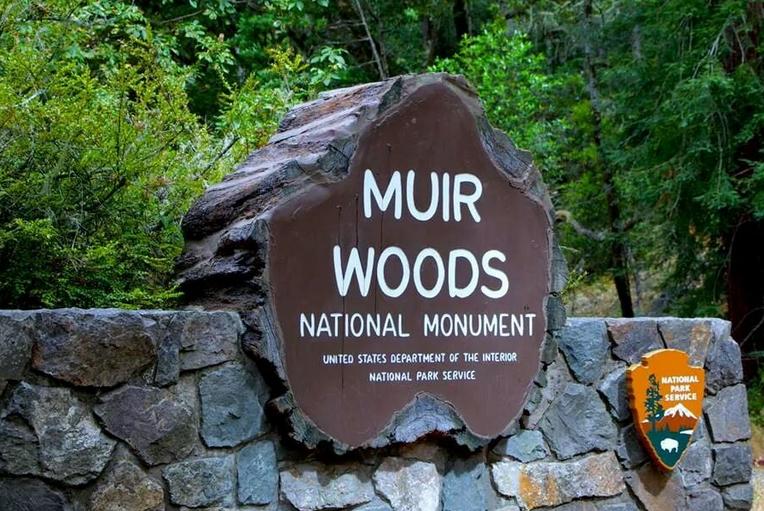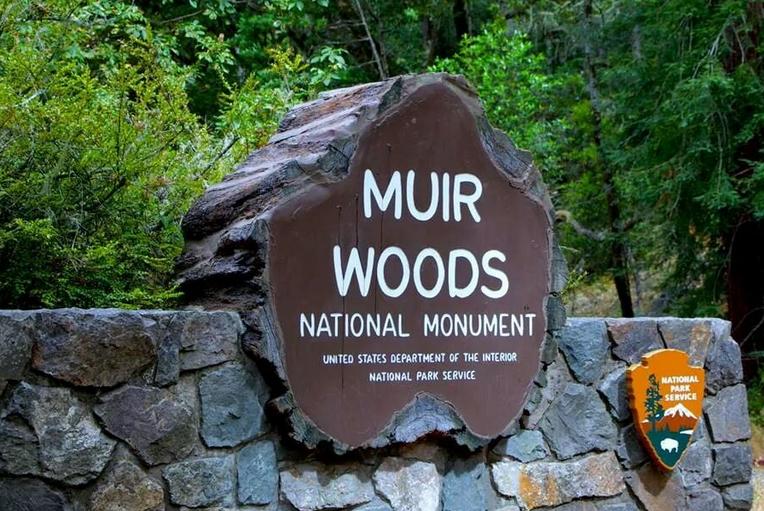 Getting to Muir Woods
Muir Woods National Monument is12 miles north of the Golden Gate Bridge. The woods are open year-round from 8:00 am to sunset. The forest is regularly shrouded in coastal fogs, so dress warmly.
The entrance fee is only $10. If you are age 62 years or older, we highly recommend getting an America The Beautiful pass. This lifetime pass grants you and three passengers access to National Parks- monuments, federal recreation areas. Muir Woods National Monument, Mill Valley, CA 94941.