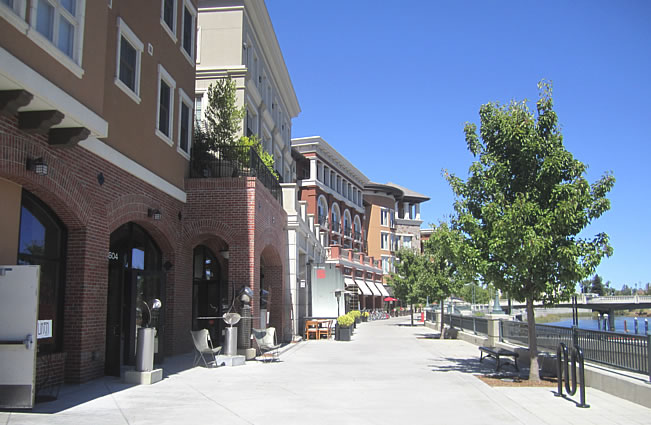 There is a famous welcome sign in the Napa Valley that features a quote from Robert Louis Stevenson. It reads "… and the wine is bottled poetry."
Wine is often the first thing that comes to mind when you think about the Napa Valley, and there is no doubt that the story of grapes has shaped the valley into what it is today.
In addition to world-class wines, Napa has a variety of fun things for visitors to do. Located about 50 miles northeast of San Francisco, Napa Valley is a great day trip or weekend getaway. Visitors come from all over the world to see the beautiful valley, taste the world-famous wines, enjoy fine dining, shop the boutiques and get pampered in the spas.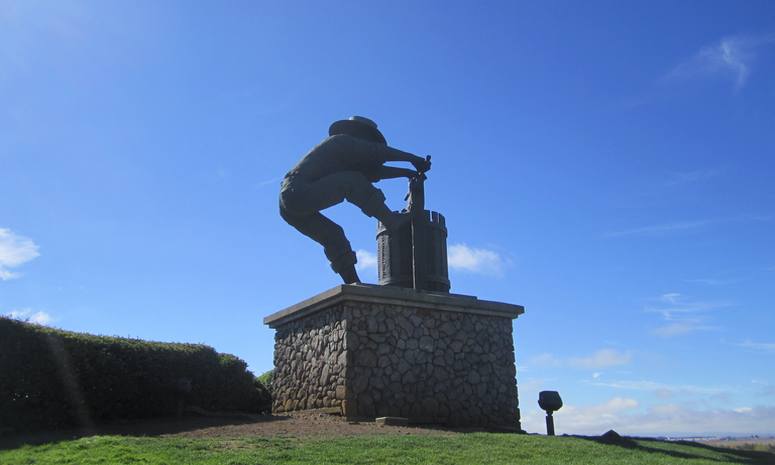 Highway 29 runs through the Napa Valley, from the town of Napa in the south to Calistoga in the north. The town of Napa, located in the southern part of the valley, has a charming downtown filled with unique boutique and beautiful old homes.
There is a walkway along the Napa River in downtown that is a pleasant stroll and will take you to the historic Hatt/Napa Mill Building. The Mill features a variety of restaurants, a bakery, and a few boutiques.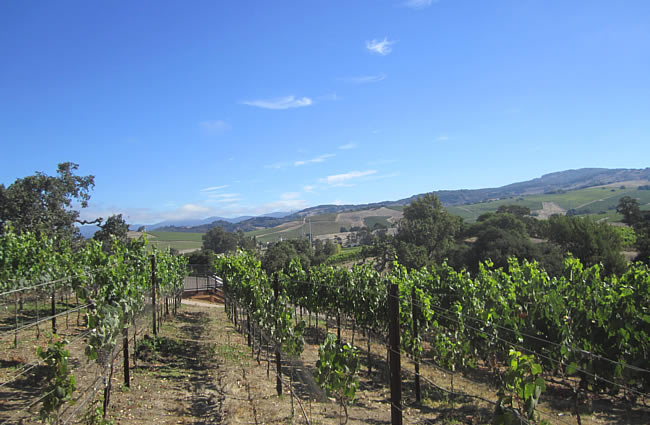 On First Street, east of Soscol Avenue is the Oxbow Public Market which features a variety of artisan food stalls and restaurants. You can pull together items for a picnic for your trip up the valley.
Your first stop just north of Napa, off of Highway 29, is the town of Yountville.
This village is home to California Veterans Home, Domaine Chandon, and V marketplace, formerly known as Vintage 1870. V Marketplace is a collection of shops, galleries, and food purveyors.
The town is small but has much to offer. It is pedestrian friendly and you can catch the vineyards in your peripheral vision at almost any time.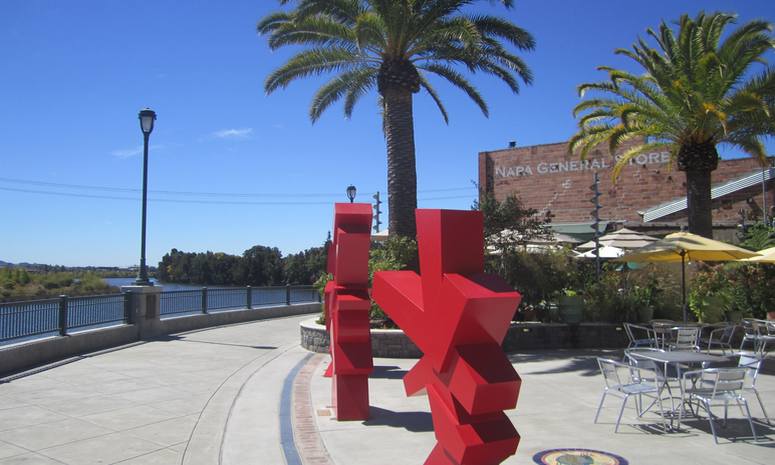 Highly-rated restaurants of Thomas Keller are in Yountville including The French Laundry, Bouchon, and Ad Hoc. There is a stand-alone Bouchon bakery where you can pick up delicious bread, sandwiches, and sweet treats if you don't have time for a full meal.
Continuing to head north on Highway 29 is Oakville, home to some very well-known wineries, including Dolce, Far Niente, Groth Vineyards, Opus One and Robert Mondavi. Daily winery tours and tastings are available with the exception of Opus One, where an appointment is necessary.
Oakville Grocery is a great little place to get picnic fixings. Picnics are as commonplace in Napa as the fresh air and beautiful scenery so you can be sure that Oakville Grocery can fill your picnic basket beyond your wildest expectations. Then, off you go! You will find many nice places to enjoy your picnic, in the Napa Valley.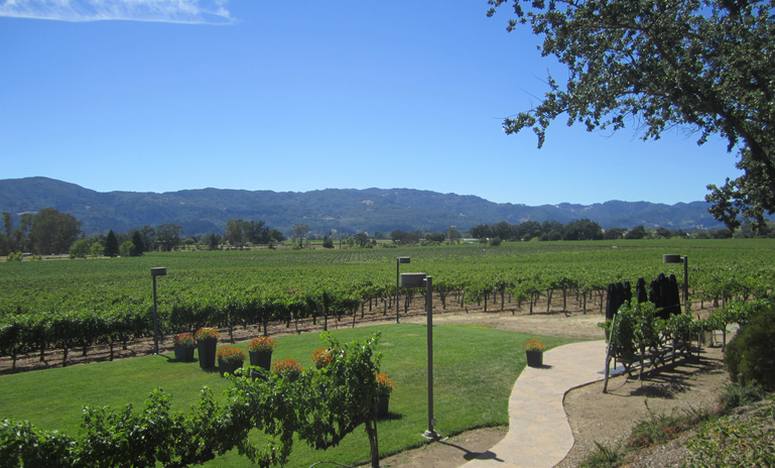 Not far from Oakville is Rutherford which offers another array of famous wineries such as Mumm Napa Valley and Caymus Vineyards. There are B&Bs and inns for lodging and if you are up for a great meal, visit Rutherford Grille. They offer both inside and outdoor seating.
Further north on Highway 29 is the second largest town in the valley, St. Helena. This town is filled with quaint shops, more wineries, and plenty of dining opportunities. A popular spot is Taylor's Refresher, a St Helena institution serving burgers, fries, and shakes.
The last stop on the valley floor is Calistoga. Here you will find Hurd Beeswax Candle Factory and retail outlet, art galleries, bookstores and a chance to experience first-hand why Calistoga is dubbed the spa capital of the world.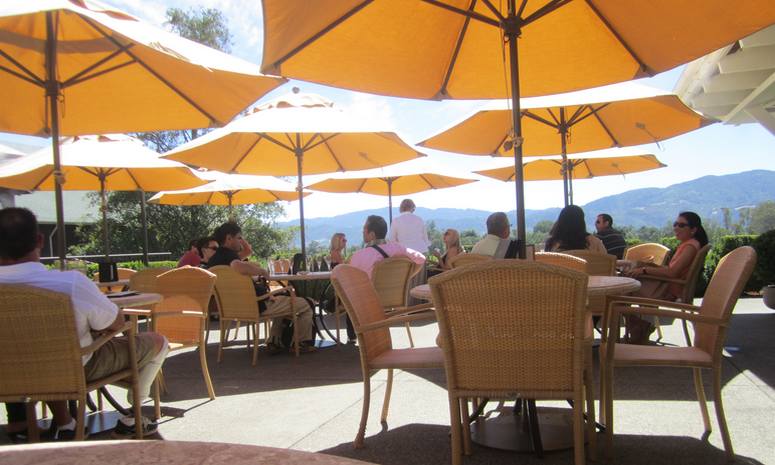 Natural hot springs occur in Calistoga, which means you can soak in a mineral bath or mud bath at one of the local spas.
Hot air balloons are a common site in the early morning and getting to see the valley from a bird-eye-view is a special opportunity indeed. It is a romantic and adventurous way to start the day, as long as you are not afraid of heights.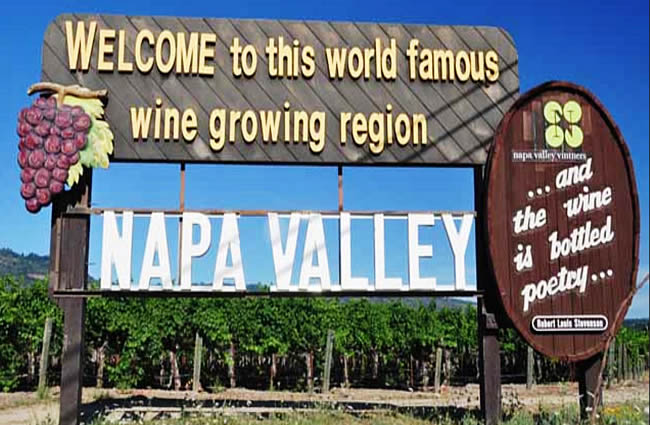 For the outdoor enthusiast, you can rent a bike or bring your own and pedal your way up and down Highway 29 or Silverado Trail. Kayak rental is available in Napa and you can enjoy the scenery and wildlife from the Napa River.
If you are a rail enthusiast, the Wine Train is a fun way to enjoy a meal and the scenery. The Wine Train makes a round trip from Napa to St. Helena. Nice sights of the vineyards and enjoyable food and atmosphere make this a popular attraction for visitors.
If you have not been to Napa, now is a great time to plan a trip. Year round you can find fun things to do in the valley.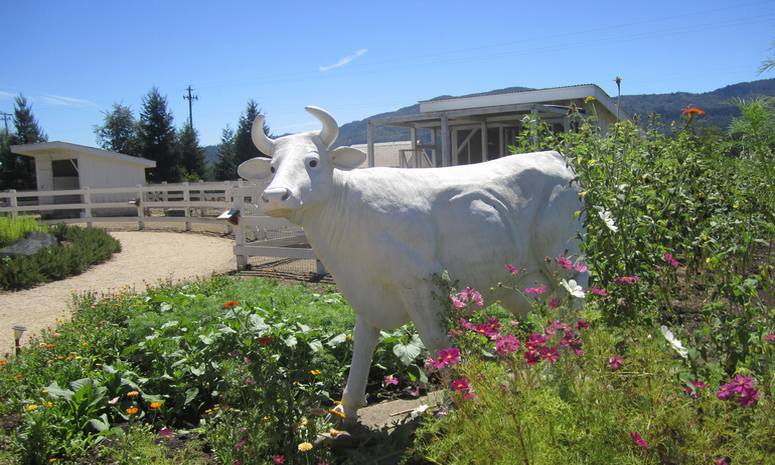 If you have visited before, now is a great time to go back to see how things have changed, or try visiting in a different season than your last visit. Hopefully, you will enjoy some of the "bottled poetry" as you make memories for a lifetime.
Napa Valley is one of the most popular tourist attractions in California and traffic can really slow down on Highway 29 during the summer. One way to avoid the traffic is by taking the Napa Valley Wine Train. Another option for driving is taking a wine tour.
If you arrive after ten in the morning on a weekend or holiday you can avoid the traffic jam on Highway 29 by taking the Silverado Trail.
Typically a wine tour will drop you off and one or two winery's for tasting and picture taking. Sit back and enjoy the trip while the bus driver deals with the traffic. You might even make some new friends on your tour.