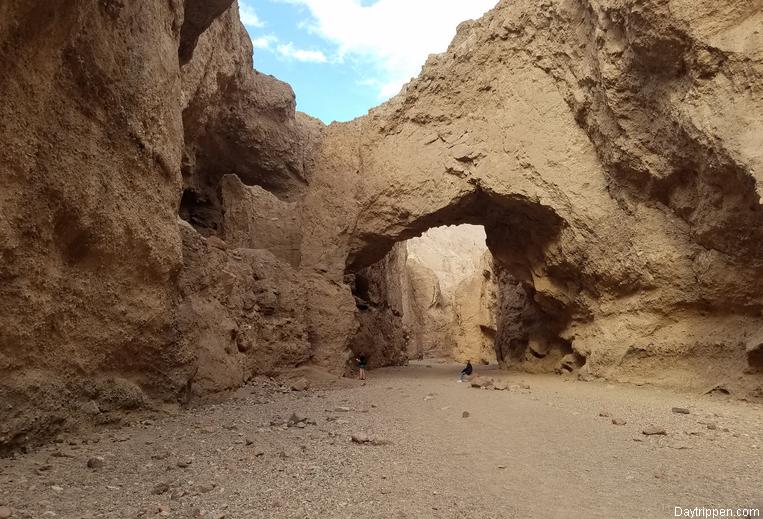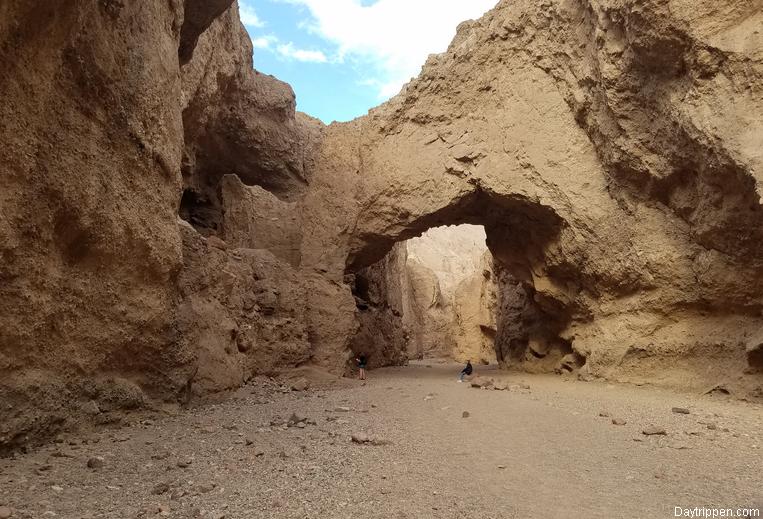 There are numerous arches in the Death Valley National Park, some big, most small. The most famous arch is Natural Bridge due to its easy access. Natural Bridge is just one of many remarkable attractions in Death Valley.
Natural Bridge is made of sedimentary rock that has been carved out by the wind, rain, and flash floods. This is the largest arch in the park, and you could quickly drive a vehicle under it if it were allowed.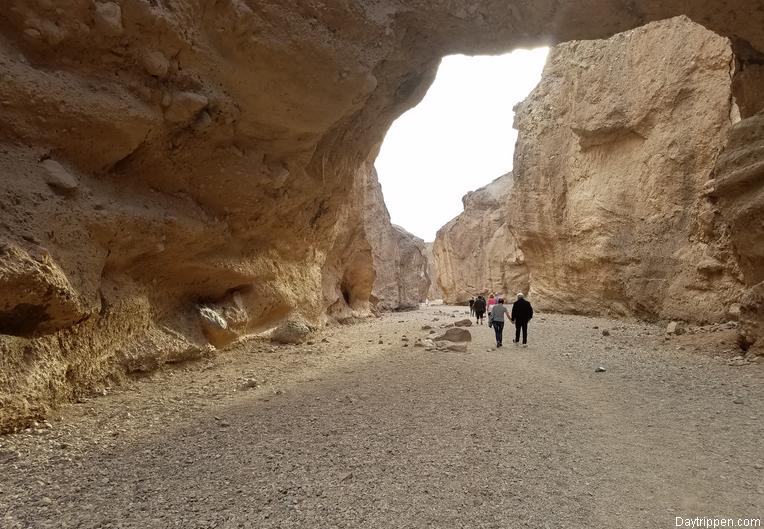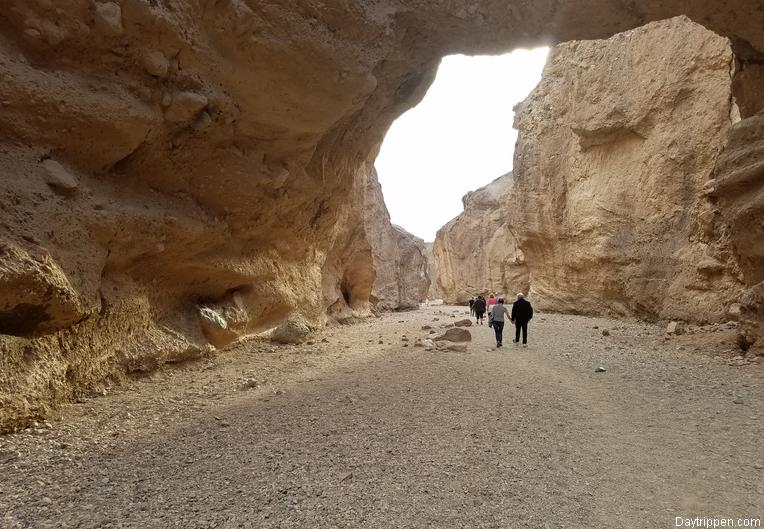 Round trip hiking distance to Natural Bridge and back is under two miles. The trail is mostly loose gravel and all uphill to the arch. Along the path, you get a fantastic vista of Death Valley below.
Depending on your visit, you might have to stand in line to get a perfect photo. Natural Bridge is one of the most visited places in Death Valley.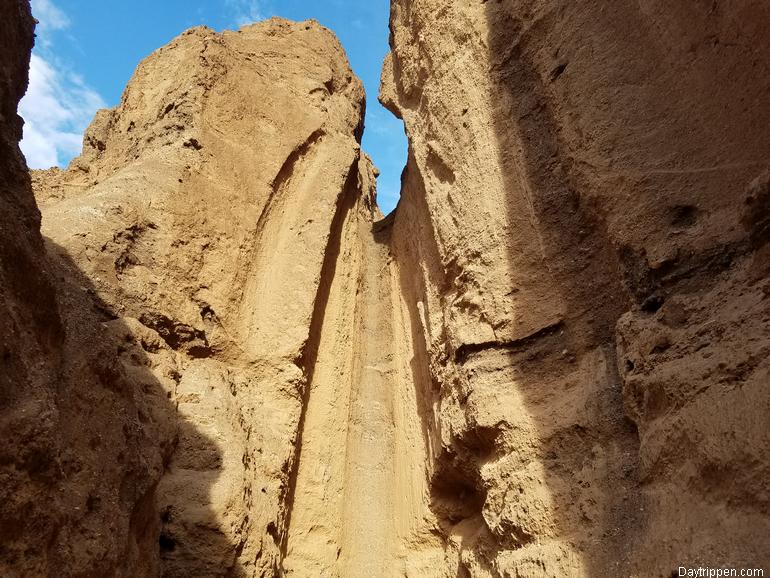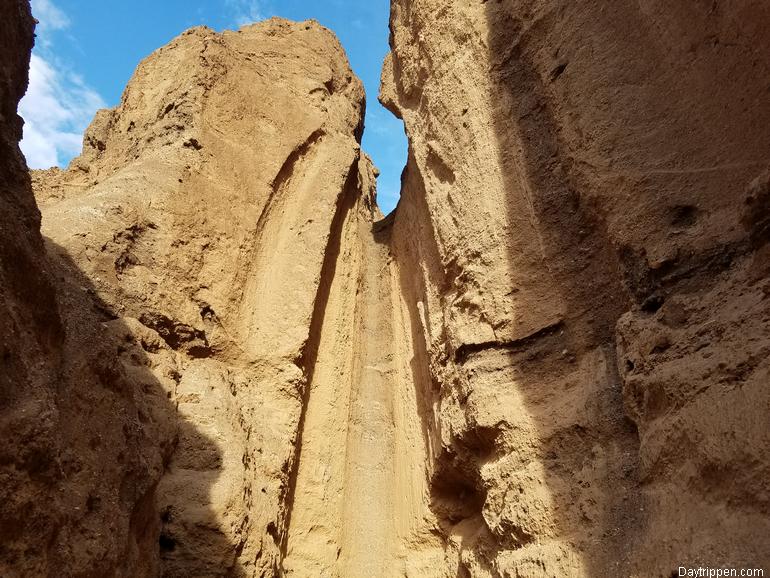 Even though the arch looks sturdy, please do not climb up to take photos. This formation is fragile and took hundreds of years to form. One careless person could bring it all down.
About a quarter-mile further up Natural Arch Canyon, there is a dry 30-foot high dry waterfall. It is well worth the effort to see the fall. From here, the canyon narrows into a slot canyon and abruptly ends.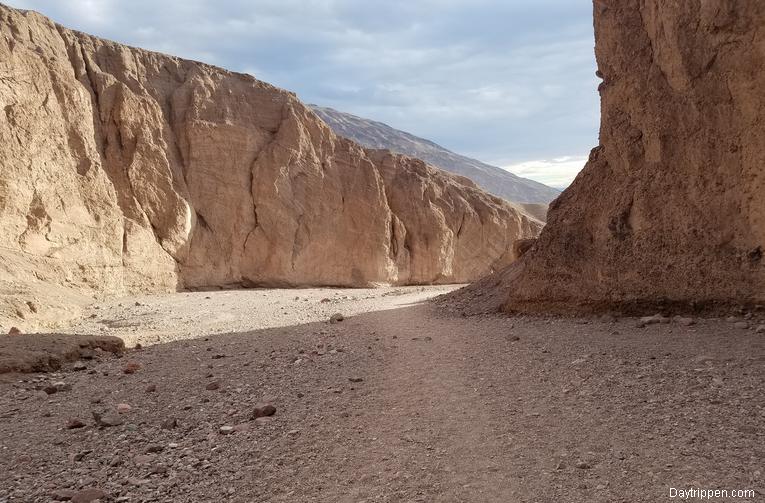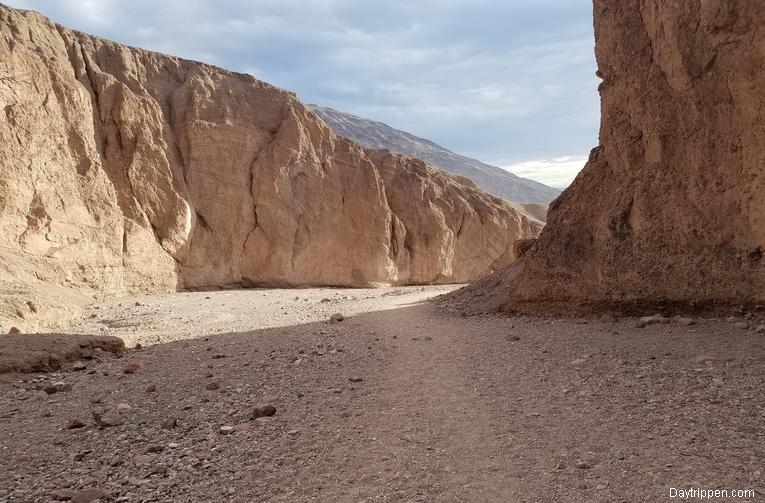 Getting to Natural Bridge
Natural Bridge Road is 14 miles south of Furnace Creek Ranch. The unpaved road to the parking area is about 1.5 miles. Even though the entrance road is gravel, just about any car should be able the drive.
At the trailhead, there are two pit toilets. No water is available. Be sure to wear hiking shoes, hats, and sunscreen. Only attempt this hike early in the morning or late afternoon during the summer.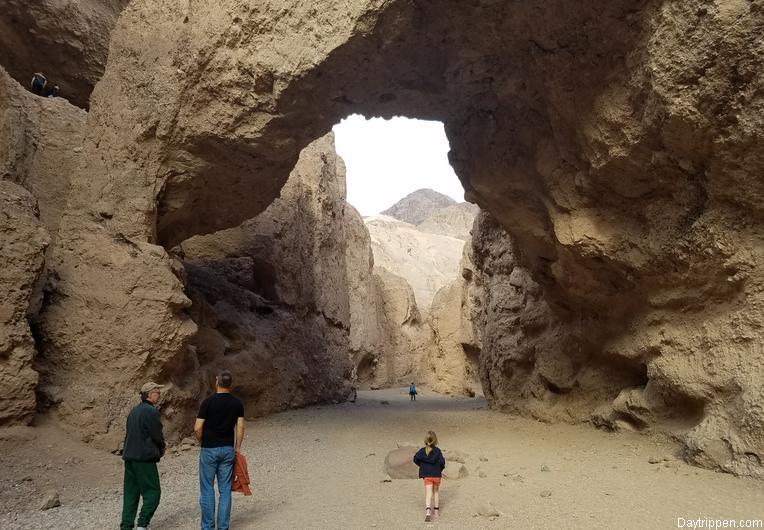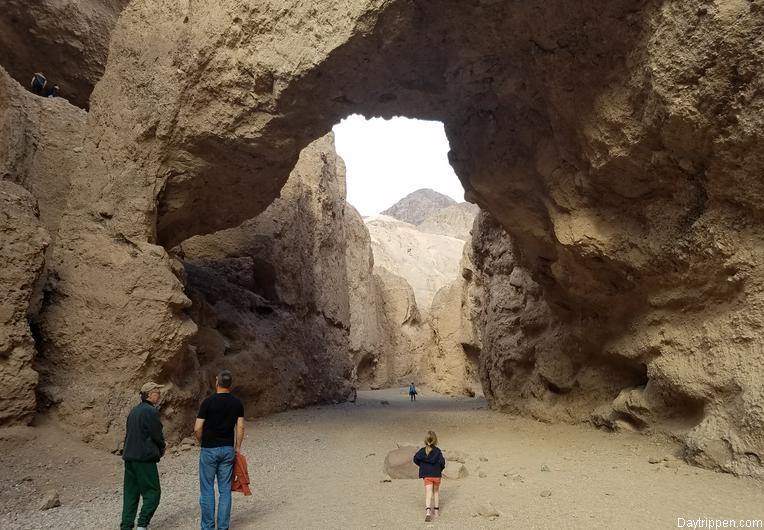 Check with the park ranger at Furnace Creek Visitors center for trail condition.
This attraction is a must-see for anyone visiting Death Valley National Park. The trail is relatively easy, and the arch is remarkable.