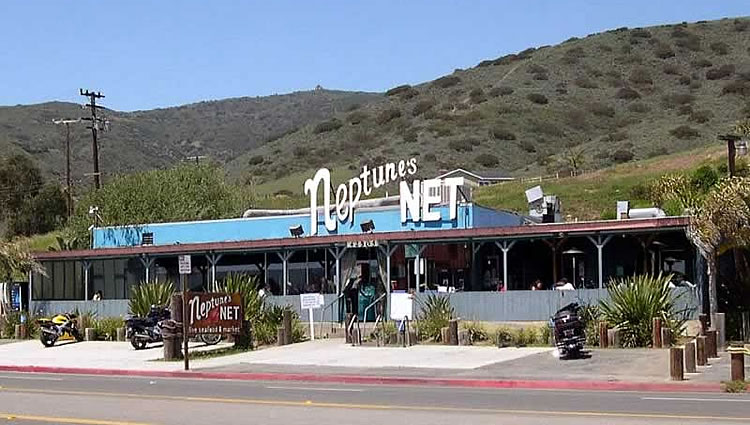 Neptune's Net Seafood has been serving fresh seafood from its Malibu Beach location since 1958. Neptune has been a setting for numerous movies, including Point Break and the Fast and the Furious.
The atmosphere at Neptune's Net is casual with surfers in their wetsuits, bikers with leather chaps, couples, and families that have dropped by after a day trip for a steaming cup of Neptune's famous New England clam chowder.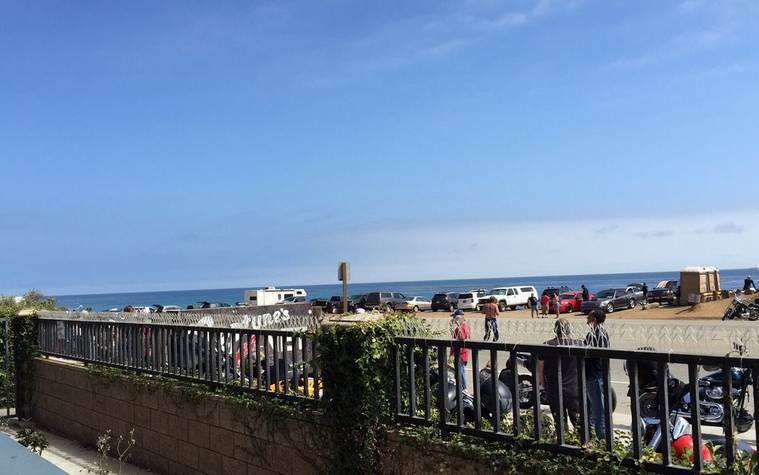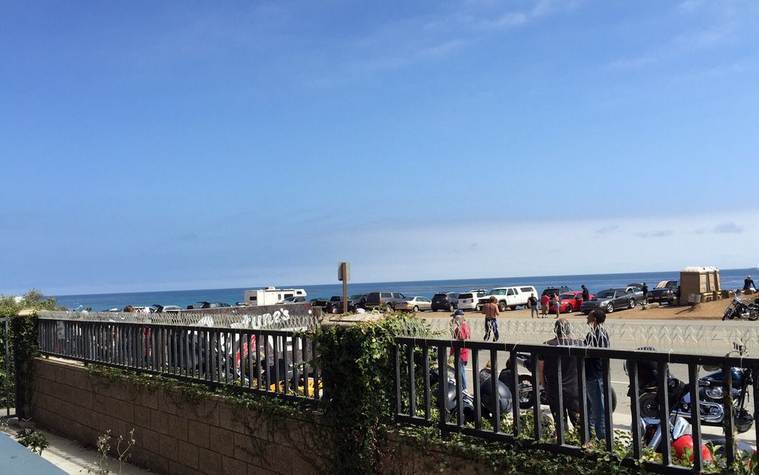 Seating is on picnic tables inside and out, with the patio tables offering a view of the Pacific ocean. Weekends Neptune's Net is jam-packed with bikers and beach-goers.
Finding a seat can be a problem, and if you have to use the bathroom, beware they are porta-potties with no soap and water. Neptune's Net restaurant is defiantly not fine dining along the Malibu Coast, but the food is affordable and tasty.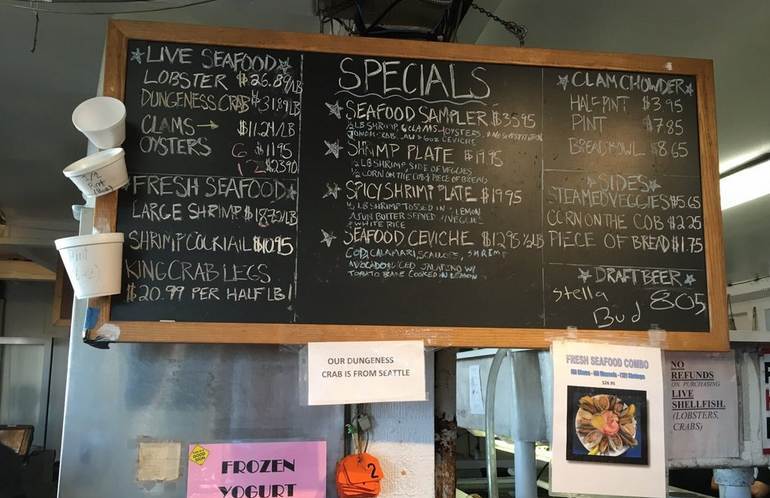 If you don't mind a laid-back mix of bikers, tourists, and surfers, it's a great spot to order a cold drink and take in the ocean view from the patio.
This place gets jam-packed on weekends and is a favorite beach destination for bikers and car clubs.   We recommend avoiding peak hours if possible.
Best items on the Menu at Neptune's Net
Neptune's Sampler fish, shrimp, scallop, clam strips, crab cake, calamari.
Grilled Fish Tacos or Grilled Shrimp Tacos.
Beer Batter Fish & Chips – fresh fish with a mountain of French Fries (chips.)
A cup of Clam Chowder or Sourdough Bread Bowl
For some food items, you can order a double or triple plate.
Soft drinks and beer and wine, no hard liquor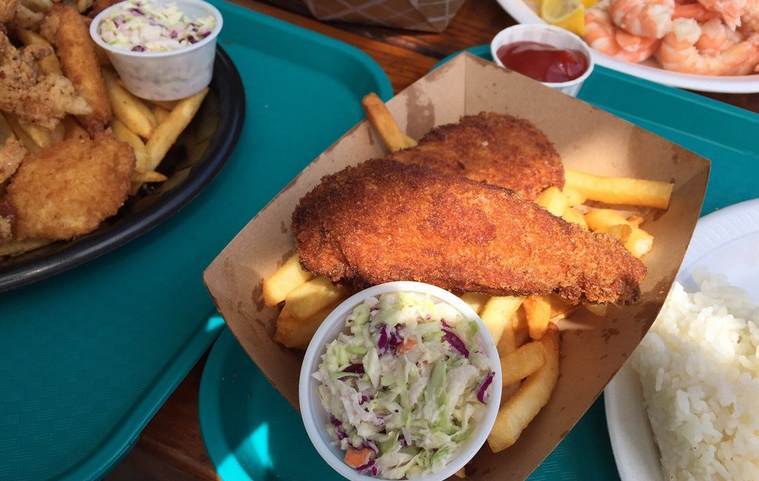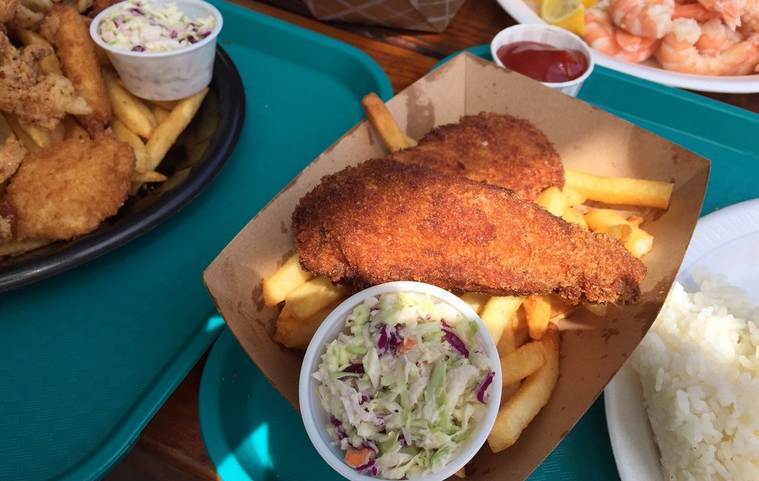 Where is Neptune's Net
Neptune's Net Seafood 42505 Pacific Coast Highway, Malibu, California. Website.
Open Seven Days A Week  Monday – Thursday  10:30 am – 8:00 pm Friday 10:30 am – 9:00 pm Saturday – Sunday 10:00 am – 8:00 pm.