Nevada is the natural hot springs capital of the United States. There are more naturally occurring hot springs in Nevada than in any other state. Some people seek out hot springs for adventure. Others enjoy the soothing, relaxed feeling after soaking in hot mineral water.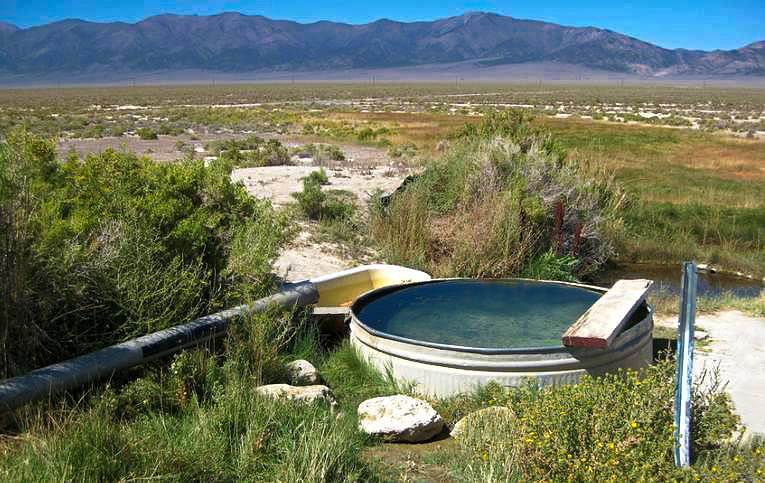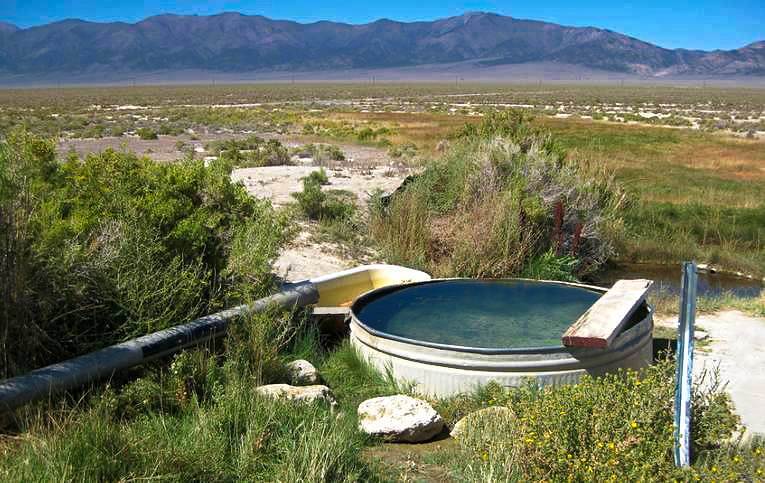 Spencer Natural Hot Springs
Spencer Hot Springs is located about 20 miles from Austin, Nevada. This hot spring is way out in the middle of nowhere, so chances are you will not have to share the tubs with anyone except some wondering burros. These are semi-developed hot springs. The natural hot springs water is channeled into what used to be livestock watering tanks. There are two sets of pools here. The source of the hot thermal water is caged off to prevent injuries from the scalding water. Always check the water temperature before entering any hot spring.
Directions Spencer Hot Springs: from Austin Highway 50 East to 376 and turn right. Turn left when you see the Toquima Cave Sign. Follow the dirt road (NF-001) for about eight miles to Spencer Hot Springs Road. The hot springs are on the left. Camping is permitted here.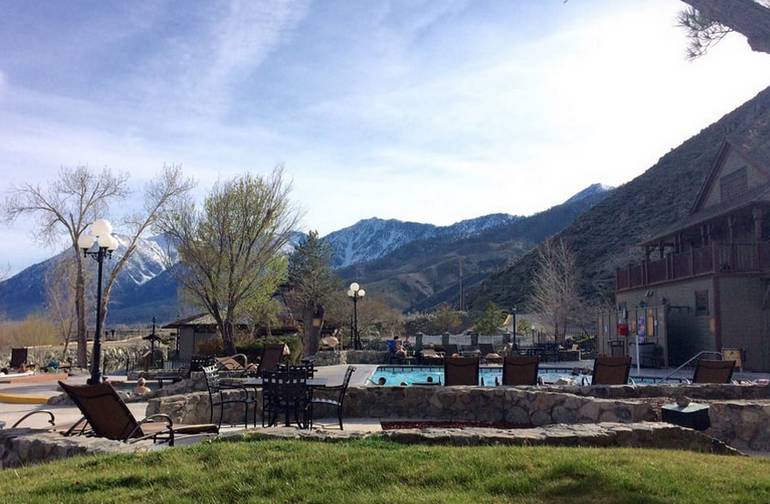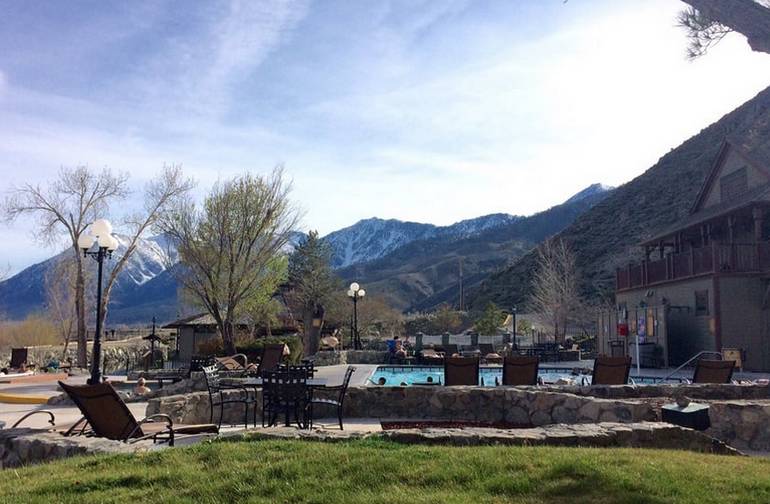 1862 Hot Springs Resort and Spa
1862 is a historical hot spring resort halfway between Reno and Carson City. The resort was originally constructed in 1862 and was known as Walley's Hot Springs. Today the resort features 5 outdoor natural mineral pools that range from 98-101 degrees. Resort facilities include Hotel, spa, and restaurant. Day-use admission includes the use of a swimming pool, hot springs pools, steam room, and lockers. 1862 Hot Springs 2001 Foothill Rd Genoa, NV 89411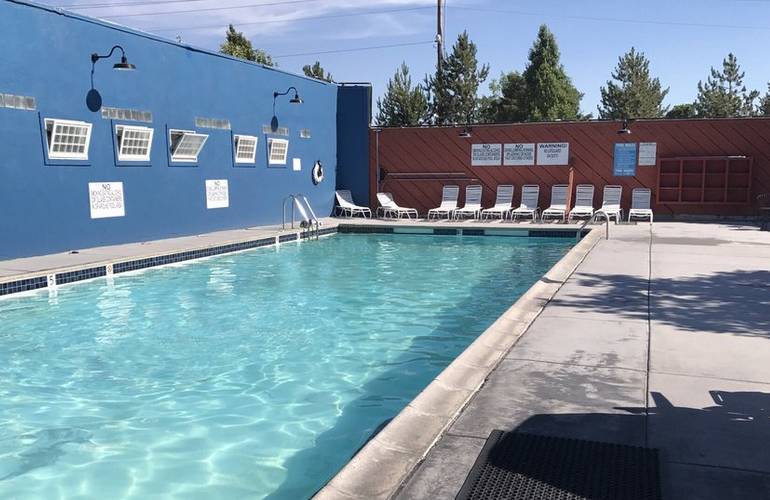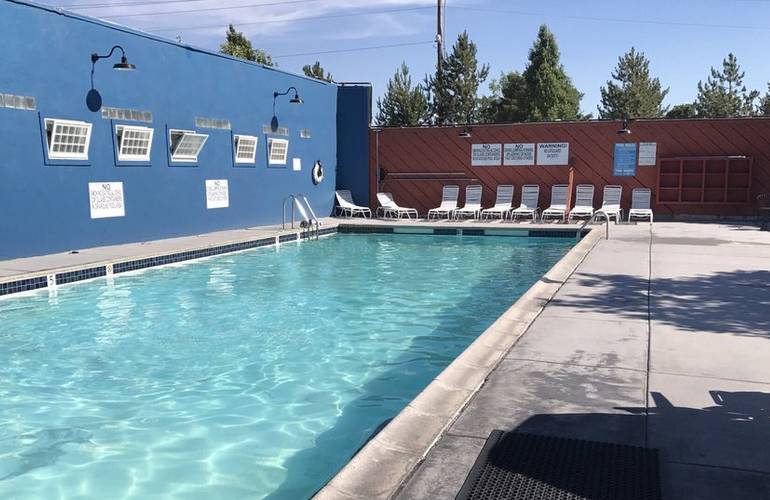 Carson Hot Springs
Since its first use by Washoe Indians, these Nevada natural hot springs have changed ownership several times over the years. Swift's Hot Springs, Shaw's Warm Spring, and finally Carson Hot Springs. Facilities include an outdoor pool and hot tubs and nine indoor mini-spas. Natural mineral flows from the ground at 121 degrees and is cooled to 96° for the pool and 100-103° for the hot tubs. Affordable rates, family-friendly. Carson Hot Springs 1500 Old Hot Springs Rd Carson City, NV 89706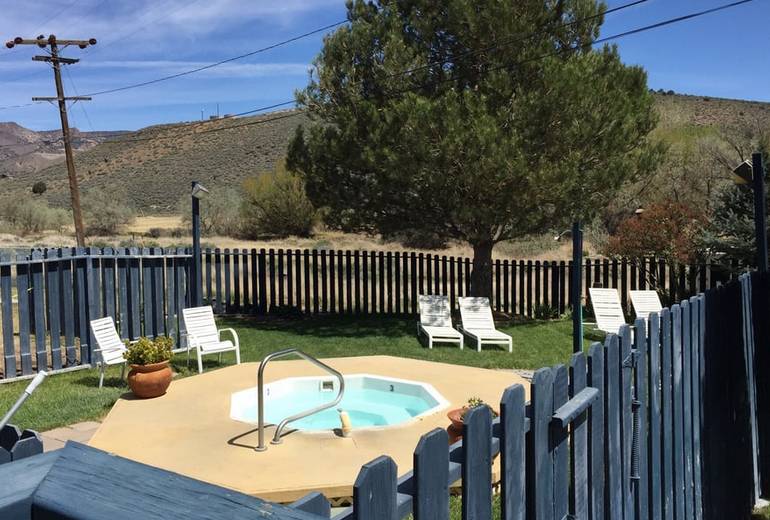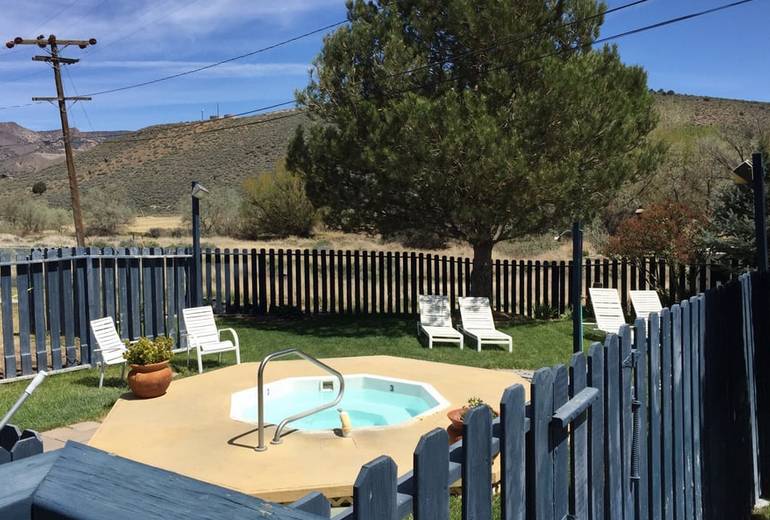 Steamboat Hot Springs
Steamboat Hot Springs is a historic natural spring situated on the outskirts of Reno, Nevada. The resort was named Steamboat by Mark Twain, a frequent visitor to the springs. The healing properties of the water are legendary and draw visitors from all over the world. Private soaking tubs allow guests to soak in natural hot mineral water. There is one outdoor tub. Spa treatments and massage therapy available. Steamboat Hot Springs 16010 S Virginia St Reno, NV 89521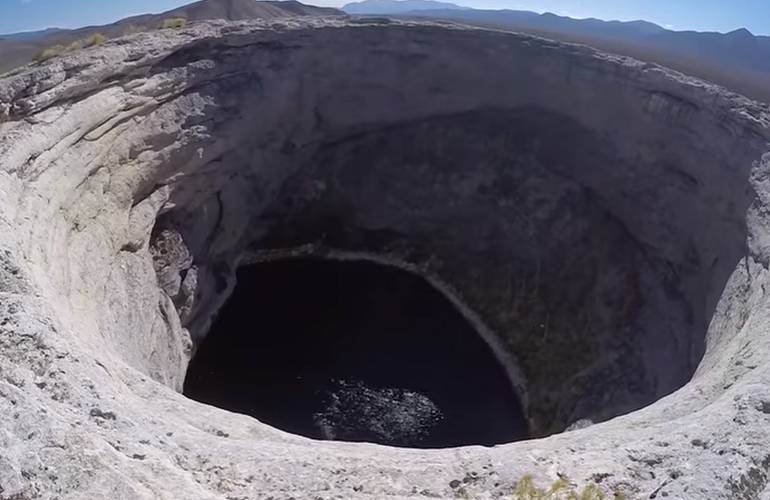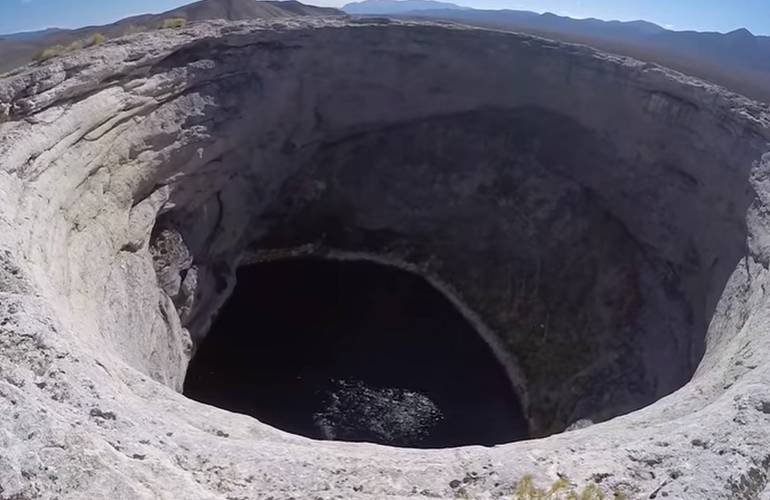 Diana's Punch Bowl
This one is not for bathing but definitely worth a look if you are a hot spring enthusiast. Located in Nevada's center, Diana's Punch Bowl warm water pool inside a crater-like depression in the earth. The pool is about 30 feet below the surface. Hot scalding hot mineral water flows into the pool at 140° to 180 °F. Way too hot to soak in. Diana's Punch Bowl is located about 90 miles from Eureka, Nevada. Travel on dirt roads is required to visit the punch bowl. Monitor Valley, Nye County, Nevada.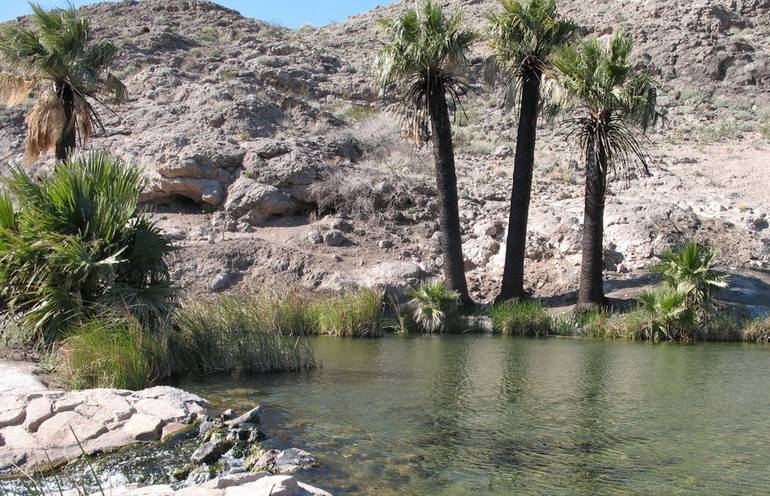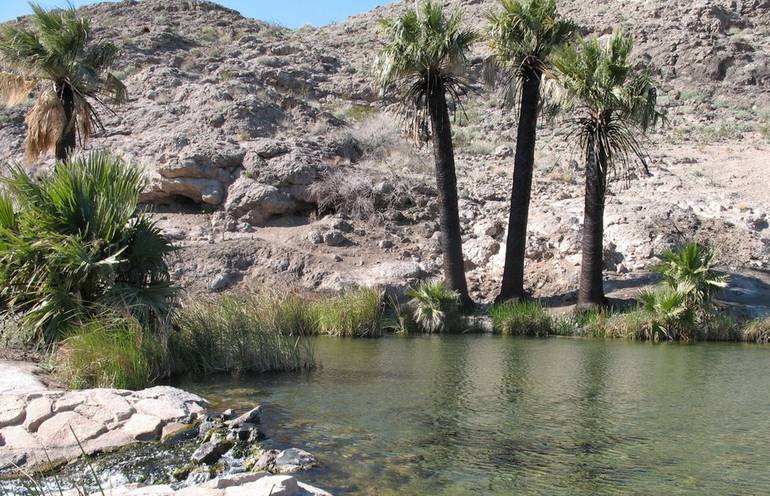 Rogers Spring
Rogers Spring is a warm pool oasis off the north shore of Lake Mead. The pool is only a couple of feet deep, and the temperature hovers around 80 degrees. There are a couple of picnic tables and a restroom. Because the National Park Service maintains Rodger Spring, bathing suits are required. If you follow the paved trail past the waterfall, a small deeper pool is perfect for soaking. Rogers Spring Nevada.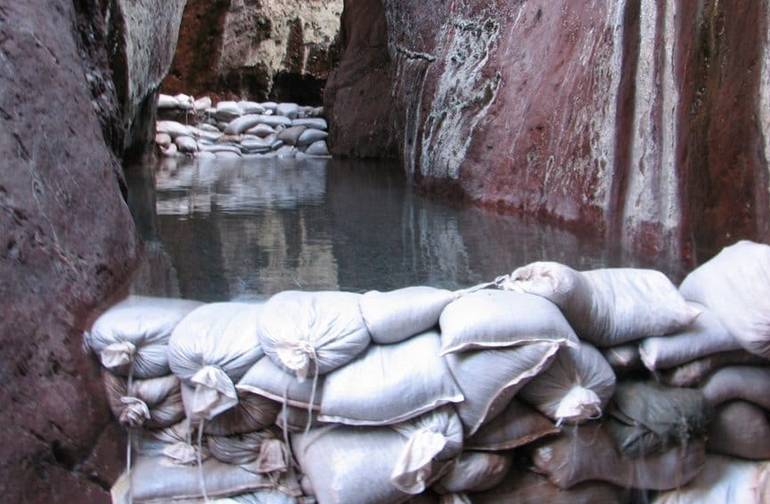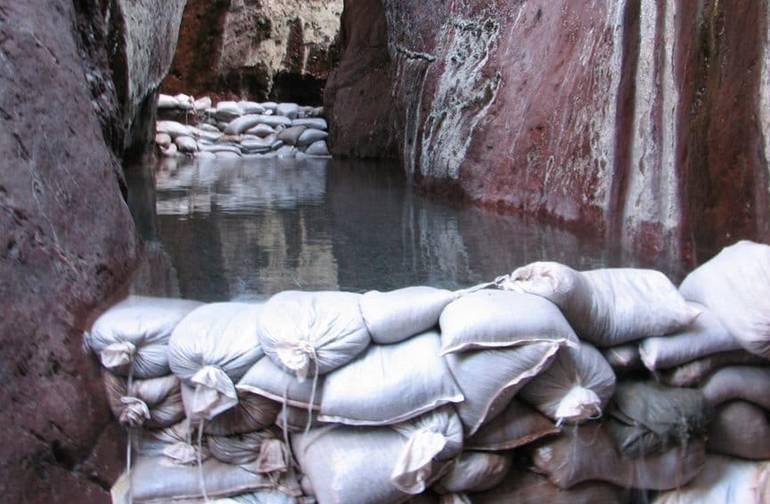 Arizona Hot Spring
Arizona Hot Springs is located in the Lake Mead National Recreational Area. The spring is a series of hot pools inside a slot canyon that drains into the Colorado River below Hoover Dam. The further down the canyon you hike, the lower the temperatures of the pools. If you want to hike to the end of the canyon, you must climb down a 20-foot ladder to reach the Colorado River. Arizona Hot Spring requires a strenuous 6 miles round trip. Arizona Hot Spring.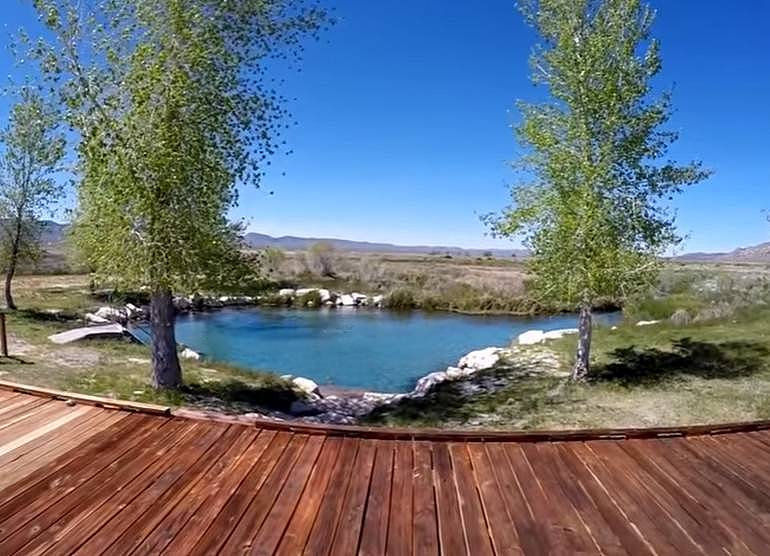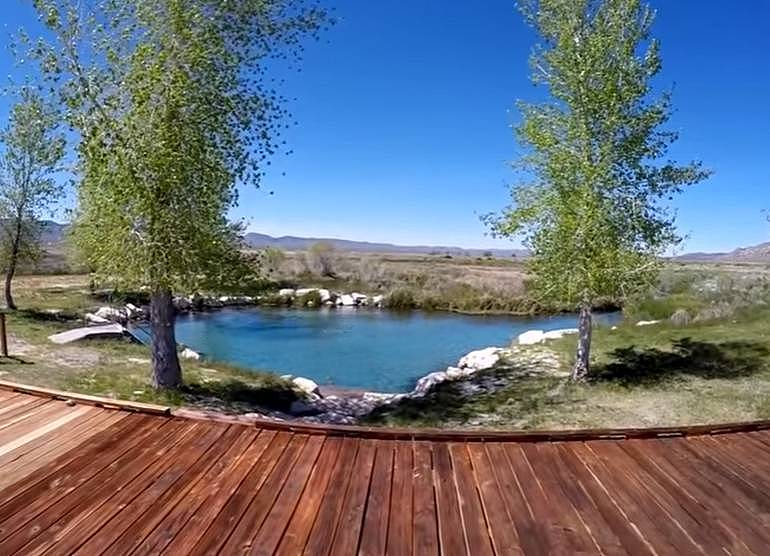 Big Warm Springs
Big Warm Spring is located on the Duckwater Shoshone Reservation in North Eastern Nevada. The water in the springs averages around 91-93 degrees Fahrenheit. The spring pool is about 30 feet in diameter and up to ten feet deep. The crystal clear 90-degree water is perfect for swimming. And the remote location of the spring almost guarantees you will have the warm spring pool to yourself—the nearest town to the Shoshone Reservation in Ely.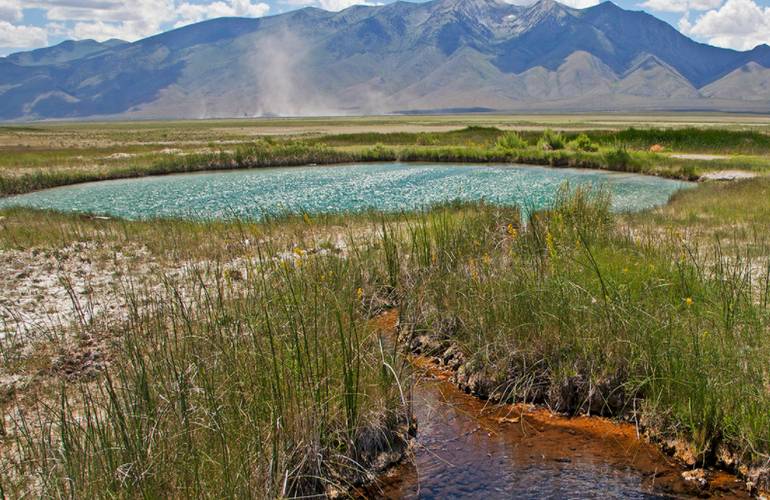 Ruby Valley Hot Springs
Ruby Valley Hot Springs, aka Smith Ranch Hot Springs, is located in Eastern Nevada. There is one large hot pool heated by an underground source to about 95 degrees, along with several smaller pools. Some of the smaller pools may be too hot to soak. Check the temperature before you go jumping in. These pools are located in a remote area of Nevada with no nearby services. The nearest town to Ruby Valley Hot Springs is Elko, Nevada. Skinny dipping friendly.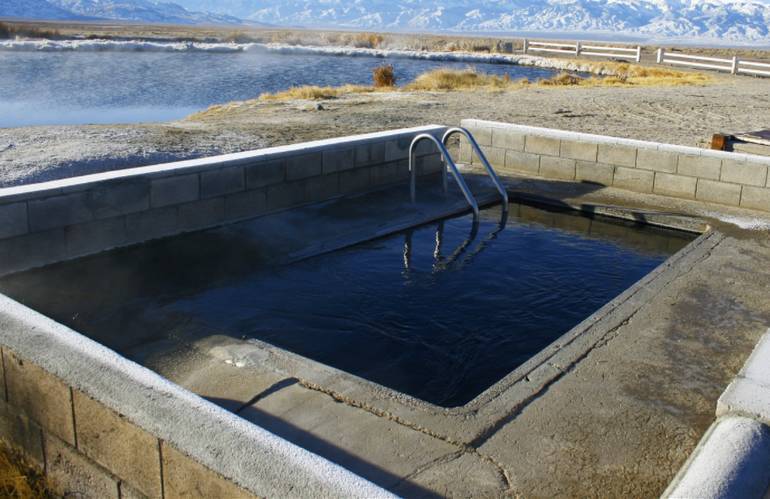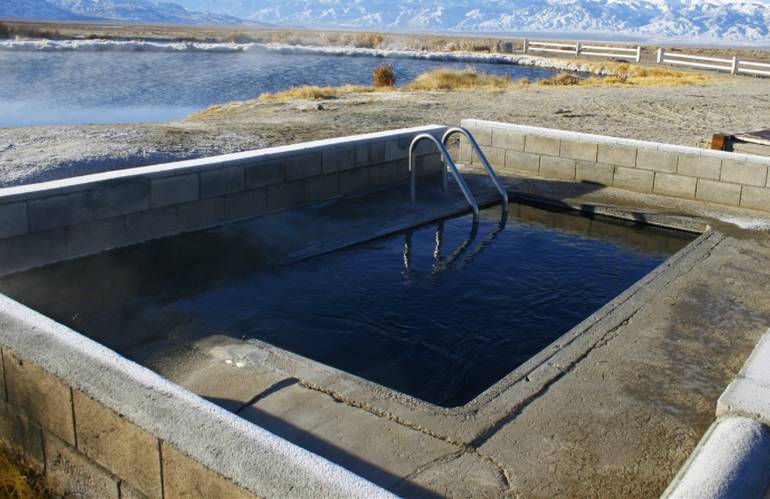 Fish Lake Valley Hot Well
Concrete and cinder block hot tub located about 60 miles from Tonopah, Nevada. The hot well seats about 6 persons comfortably. Water temp hovers around 100 degrees before it flows out into a mud pond that is a popular destination for migrating birds. Esmeralda County maintains Fish Lake Valley Hot Well. There is a toilet, bbq grills, and a parking area with trash cans. Due to the remote location, this area suffers from littering and vandalism. Chances are, if you visit Fish Lake Hot Well during the week, you will have the place to yourself.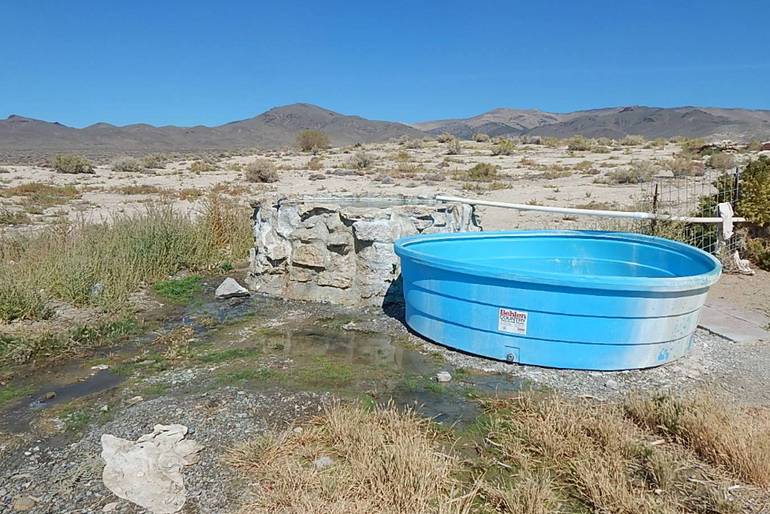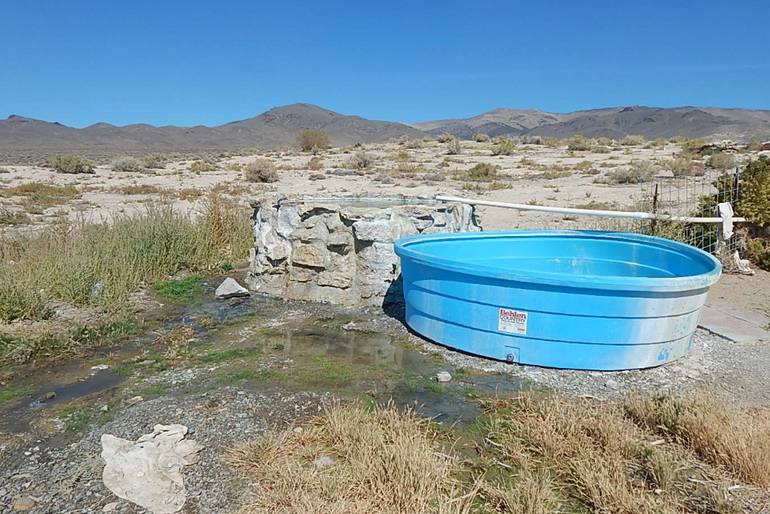 Kyle's Hot Springs Buena Vista Valley Nevada
Kyle's Hot Springs is located in central-east Nevada in the middle of the Buena Vista Valley. This primitive, and we do mean primitive hot springs, consists of a concrete pool and two plastic stock watering tubs converted to hold the hot mineral water. The nearest town to Kyle's Hot Springs is the ghost town of Unionville, Nevada. If you decide to visit Kyle's, chances are you will have the springs to yourself.
Kyle's Hot Springs hot spring is on private property, and the pool temps are around 100 degrees depending on the time of year you visit. Kyle's Hot Springs are located about 24 miles south of I-80 along State Route 400. Turn right onto Kyle Hot Springs Rd (at the Unionville historical marker) and follow the dirt road 13.52 miles to the springs. 150 miles east of Reno, Nevada.