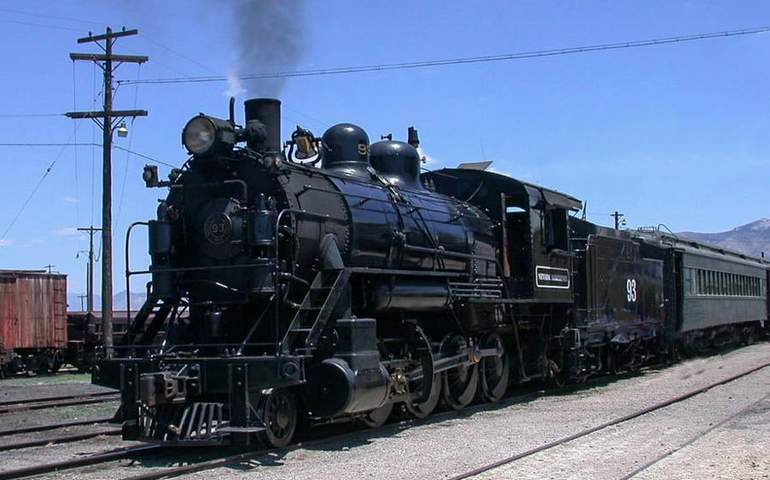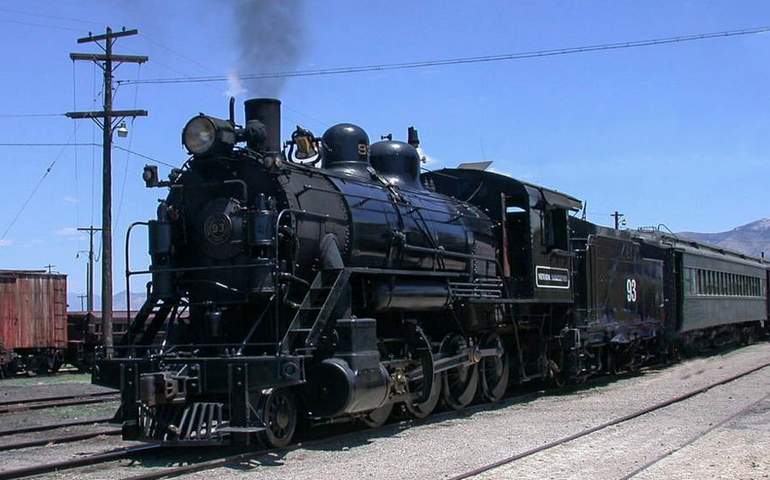 Nevada Northern Railway in Ely is a functional historic railroad and museum. A visit to this museum will let you see a real working 19th-century steam locomotive in all its grit and glory.
Ely has a long history of rail dating back to the early 1900s. Both freight and passenger trains served the area. Like many other areas, rail service declined and finally petered out.
The local historical society was formed in the 1980s to develop the railroad museum. A few years later, the old steam engine was fired up, and it worked like a charm.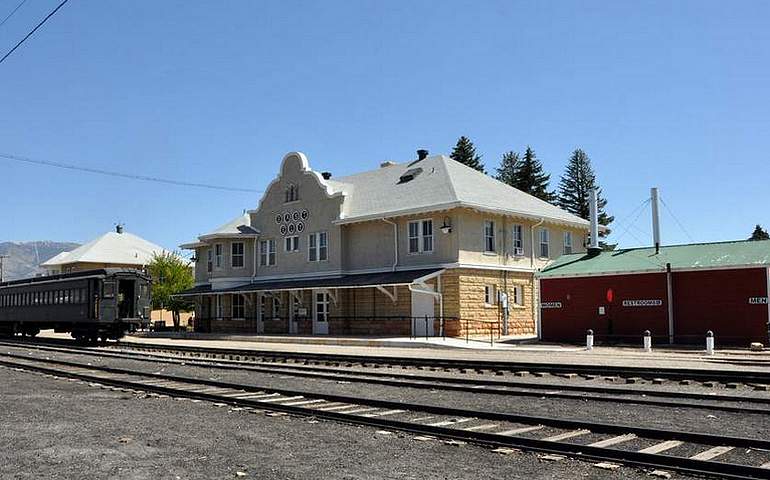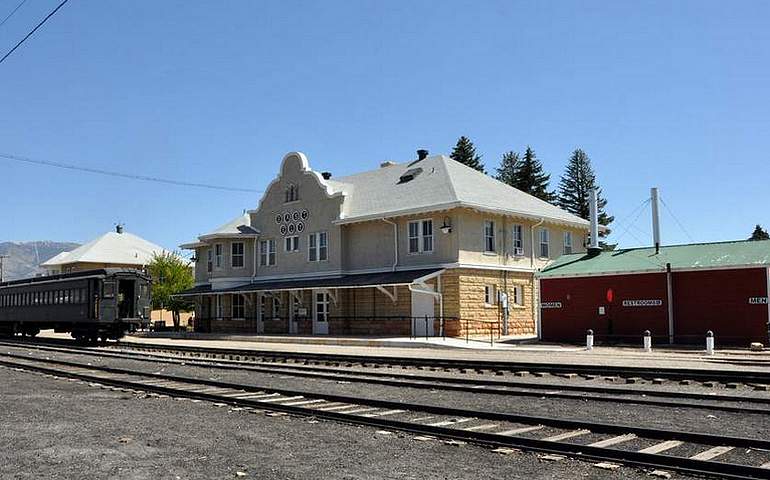 Since that time, the museum has been up and running, and visitors have been enjoying the authentic experience of riding a steam-powered train.
A typical visit to the Nevada Northern Railway Museum includes exploring the museum's grounds and checking out the shops and techniques used in the last century.
Then, it is time to hop on the train for a steam-powered adventure. Riders will experience what it was like to ride a steam locomotive (hint: it was loud, smelly, and filthy for the crews that kept the engine going).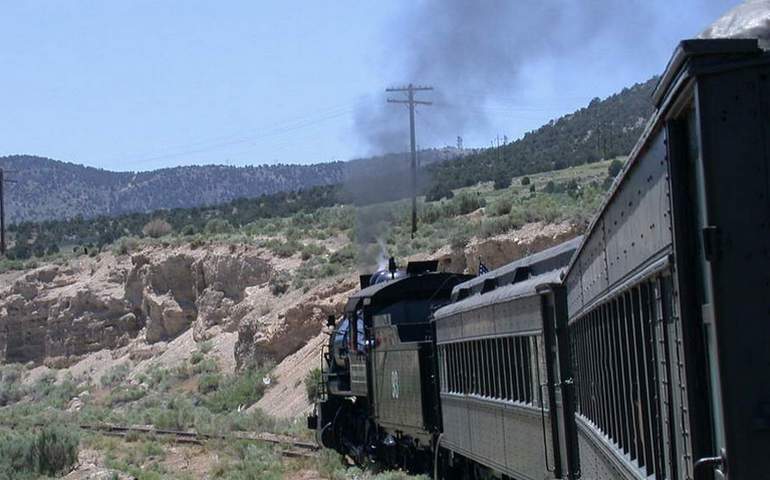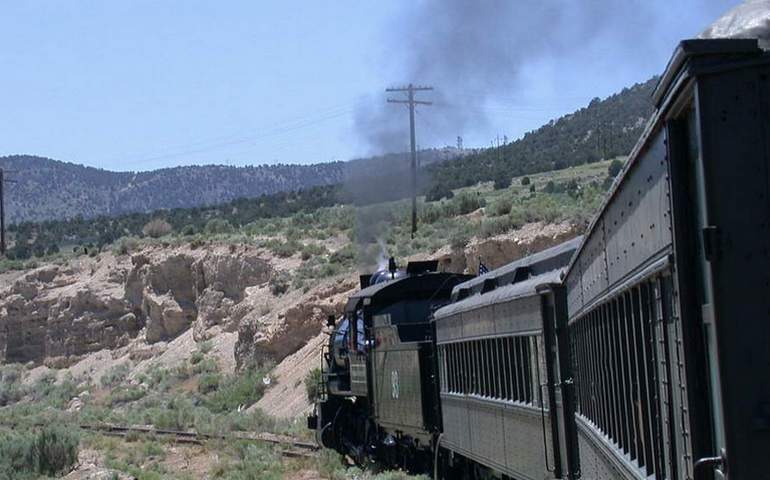 Nevada Northern Railway Train Excursions
Excursions are offered on weekends from April through January, with daily service between Memorial Day and September. You can call to confirm the schedule at any time by calling 866-407-8326. Ticket prices vary, depending on what activities you want to participate in, and there are discounts for children.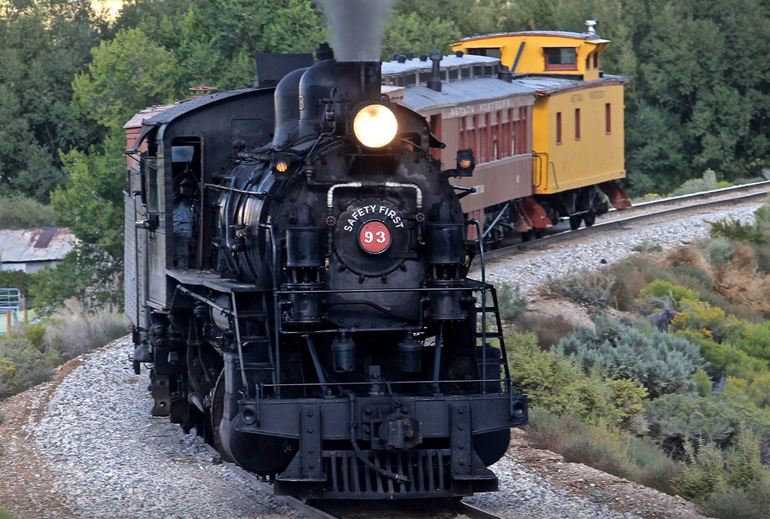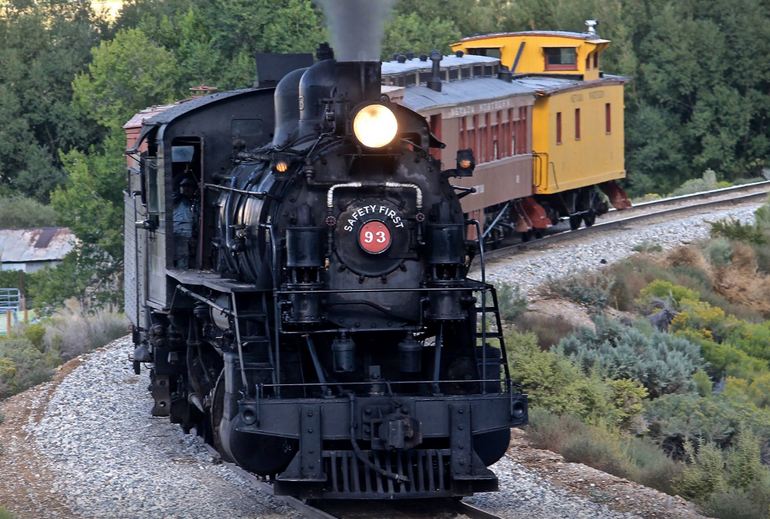 Nevada Northern Railway Special Event Trains
There are also seasonal special train rides set around holiday themes. One such popular ride is the Polar Express. This special starts in November and runs through the holiday season.
This nighttime adventure includes a festively decorated train interior, hot chocolate, singing, and stories during the ride to the North Pole. It is a fun and memorable event for kids of all ages.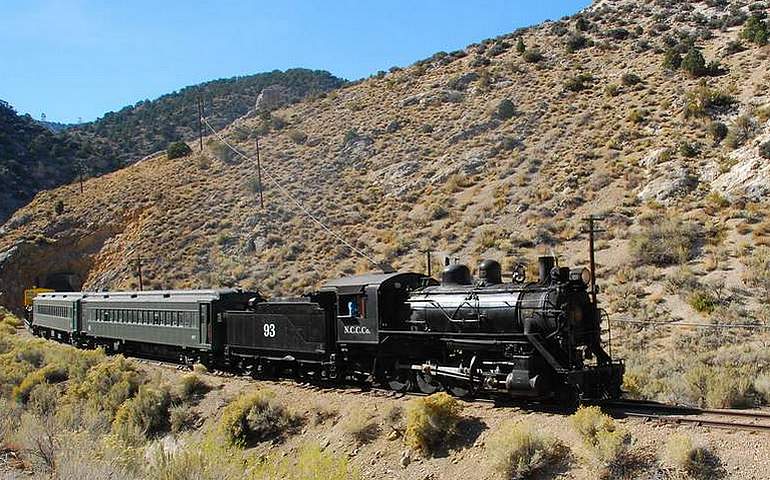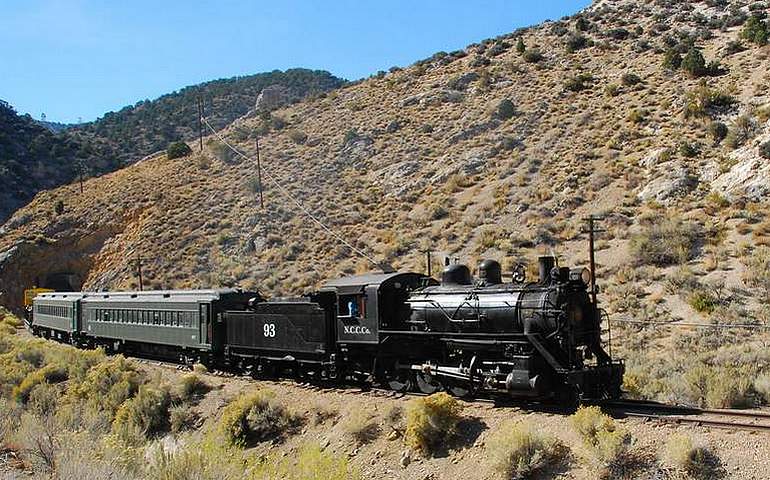 The Haunted Ghost Train typically runs on weekends in October and is sure to leave you white-knuckled and on the edge of your seat. The train ride includes scary stories and sightings of frightful creatures like zombies, ghosts, and ghouls.
Other special rides include the Wild West Limited, BBQ Express, and the Rockin' and Rollin' Geology Train.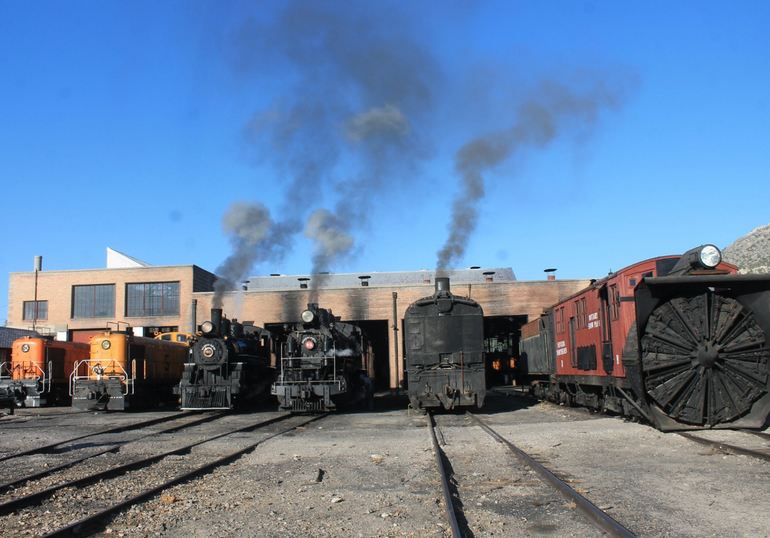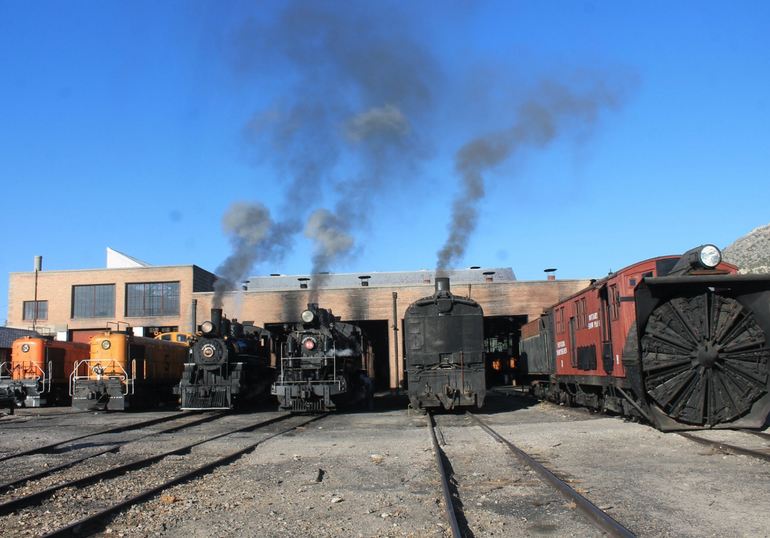 Nevada Northern Railway Ultimate Experience
If riding the train is not enough for you, the Nevada Northern Railway offers several unique packages that let you operate the train or work on the railroad for a week. For the "Railroad Reality Week" experience, you will learn hands-on what it took to run a 19th-century railroad.
From working in the machine shop to operating a locomotive to repairing track, you'll see how working on the rails was like. It's a once-in-a-lifetime opportunity.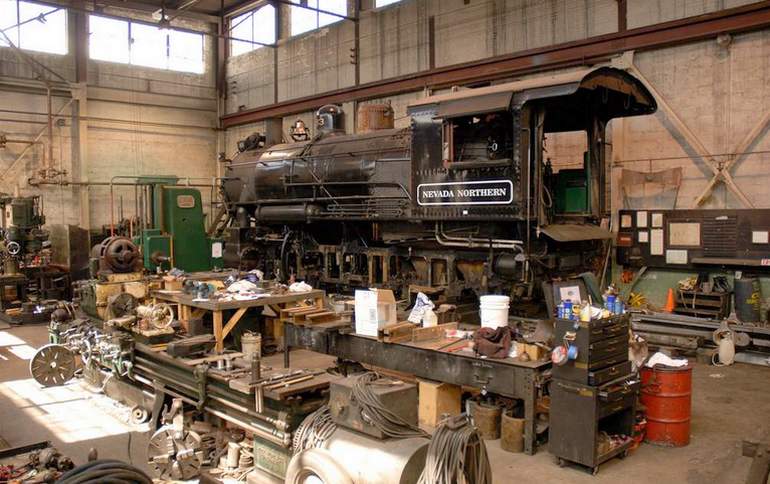 The "Be the Engineer" packages provide experience and then let you engineer the train. You can choose from either the diesel or steam locomotive for the 14-mile route.
Nevada Northern Railway Where To Stay
If you want to make a weekend of it, you can spend the night in a real caboose, right at the rail yard. It's an authentic and rustic experience with bunk beds and an oil stove.
There are no fancy air conditioning or plush amenities, just you and the beautiful quiet high desert listening to hooting owls and gentle breezes. Restrooms and a shared kitchen in the adjacent bunkhouse are available.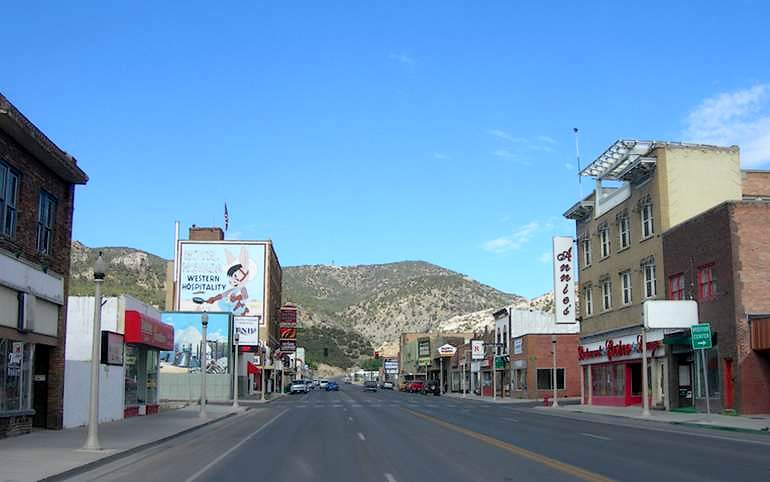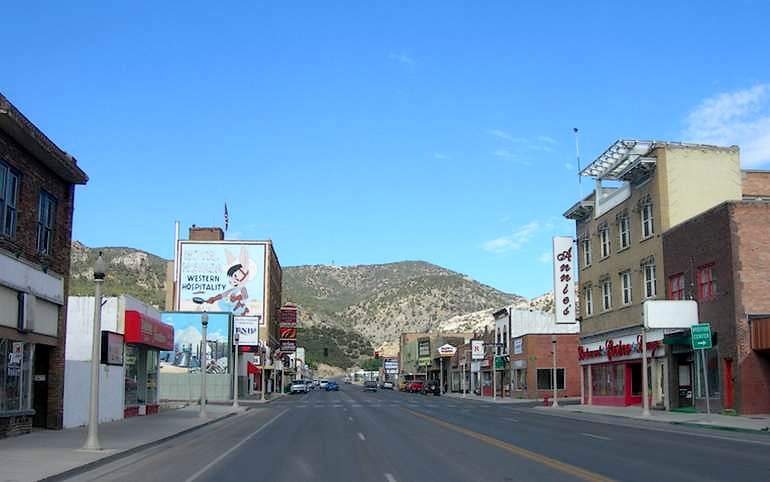 In addition to the unique caboose lodging options noted above, another lodging option is the bunkhouse which has four sleeping rooms, restrooms with showers, a shared kitchen, and a sitting area.
The bunkhouse building is over 100 years old and has a long history. It served as the Chief Engineer's building and is believed to have been located in other locations before finding its permanent home in Ely. There are also hotels, motels, and bed and breakfast style lodging to suit everyone's budget and taste.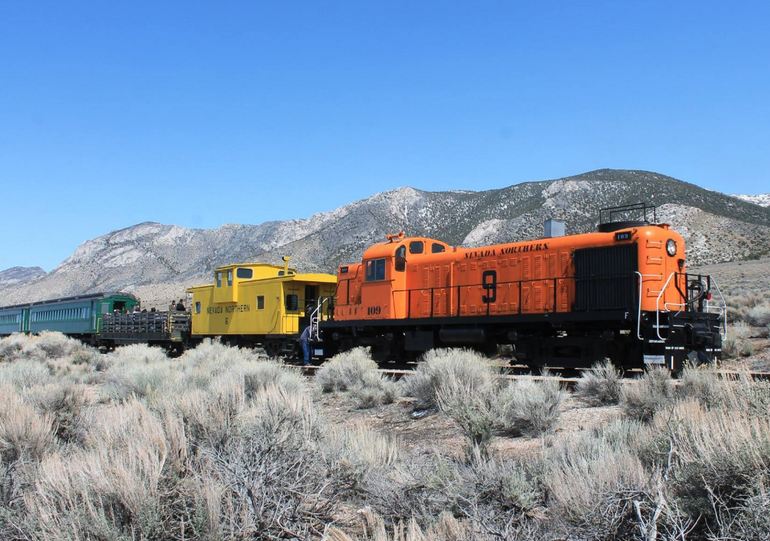 In the Area
Ely is located in White Pine Country, and there are other sights to enjoy once you visit the Nevada Northern Railway Train. You can head to the Mc Gill Swimming hole for a cool-off. Ely also has a fun drugstore soda fountains in town, an 18-hole golf course, and a theater.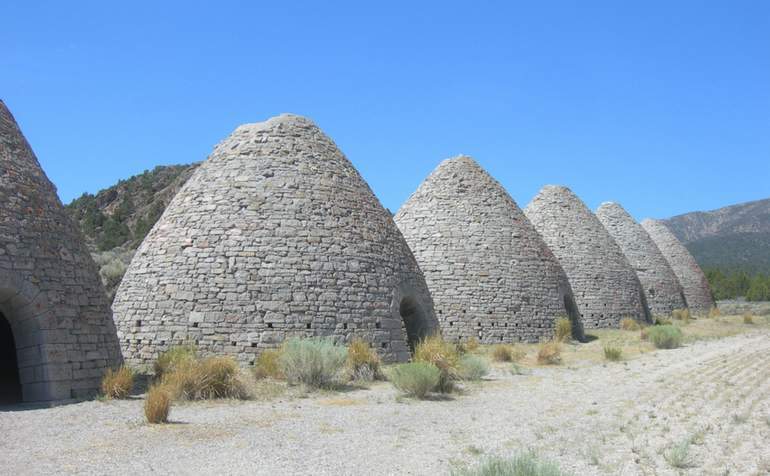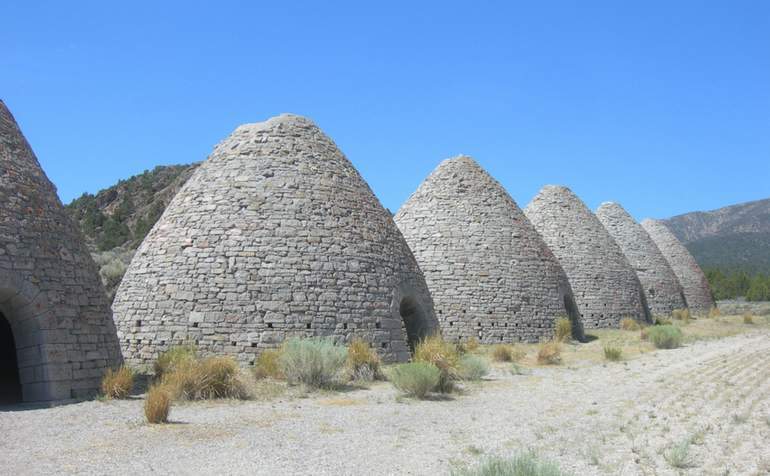 Ward Charcoal Ovens, a Nevada State Historical Park, is about a twenty-mile drive from Ely.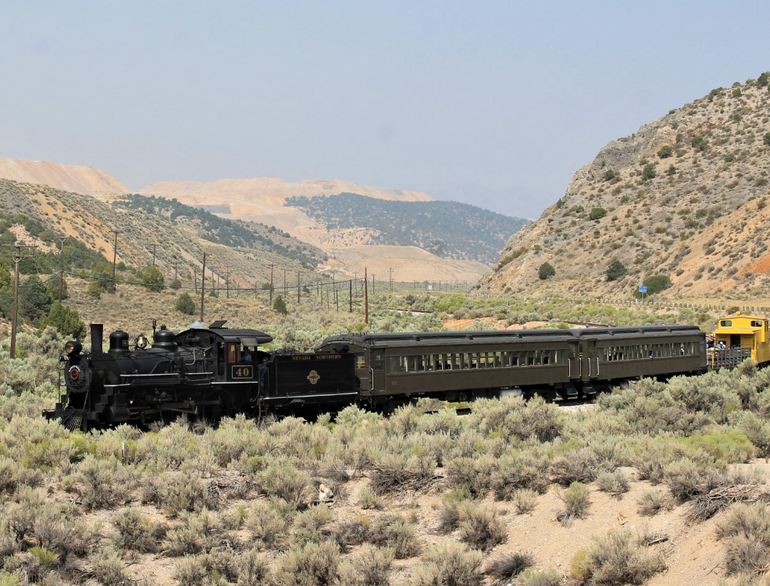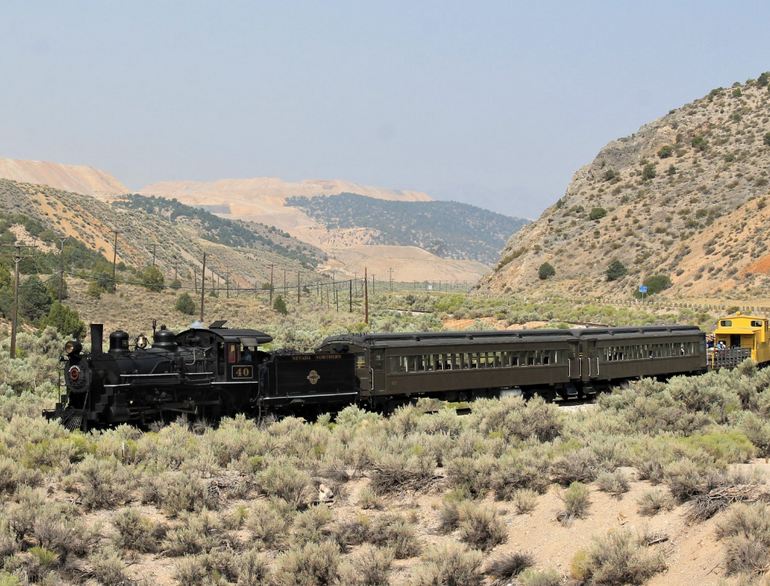 Getting To Ely Nevada
Ely is located in the Great Basin region of eastern Nevada. You can get to Ely from US Highway 50, 93, or 6. Once you get to Ely, the museum is located at 11th Street and Avenue A.
You can visit the Nevada Northern Railway website for current information and schedules.