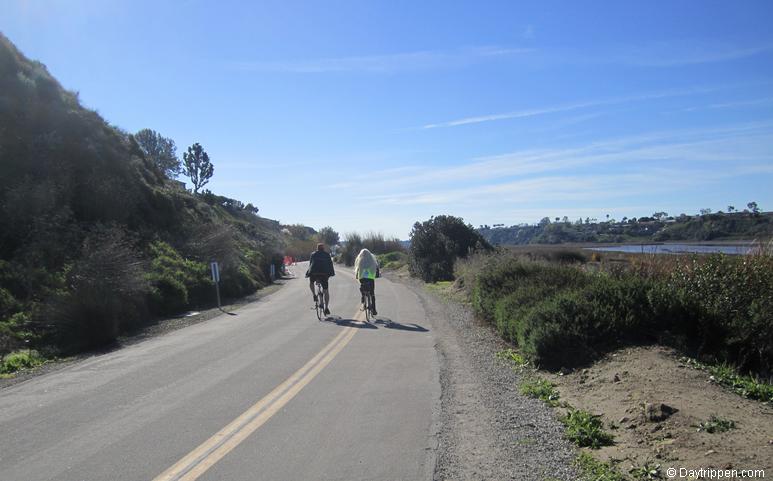 The Back Bay area of Newport Beach describes the inland area, which connects the Upper Newport Bay with Newport Harbor. If you seek a peaceful retreat with a chance to observe nature without straying too far from the city, then this is the place for you.
The Upper Newport Bay Nature Preserve and Ecological Reserve spans a thousand acres of marshlands and immense bluffs and is one the few estuaries left in Southern California. It's the place where fresh and saltwater meet.
Back Bay is the home of nearly 200 species of birds and serves as a sanctuary for migrating flocks. The back bay is also an important fishery habitat.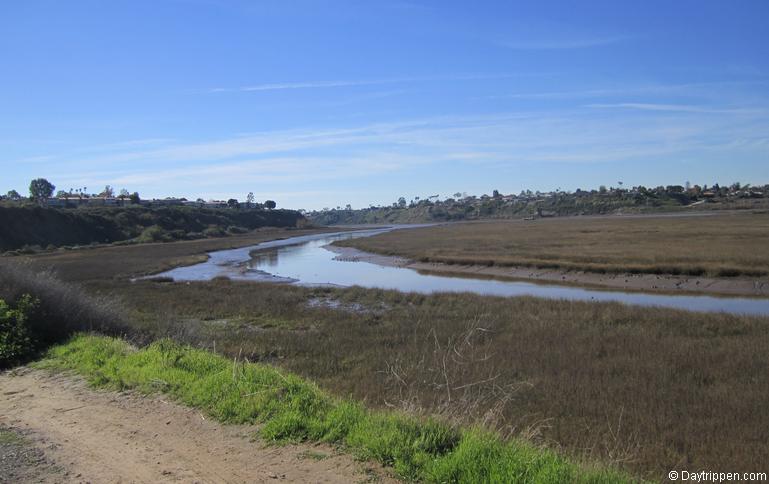 Newport Back Bay is a quiet place most of the time however during certain times of the day, the quiet is interrupted by the sound of planes taking off from nearby John Wayne Airport.
Newport Beach and the surrounding areas are affluent; so expect the demeanor to match. If water is your passion, the Newport Beach Kayaking Company provides an interesting way to enjoy the beauty of nature. Further, up Back Bay Drive, you can enjoy the Upper Bay Ecological Preserve.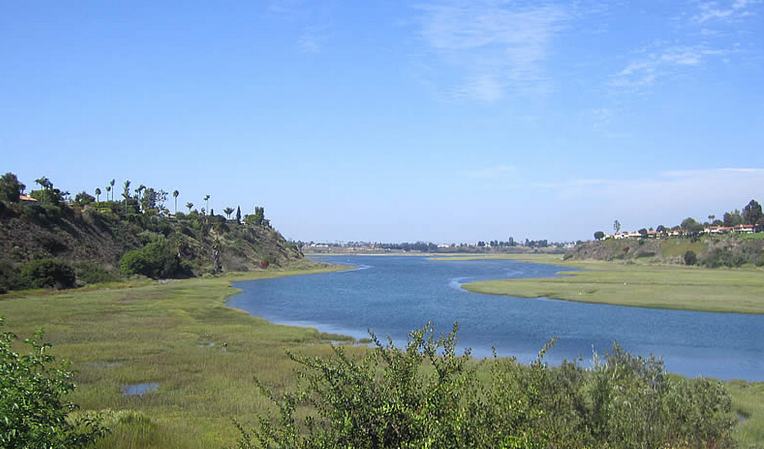 Where to Park Back Bay Loop
There are several parking areas for cars. The Back Bay Loop Trail is a 10.5-mile route winding around Upper Newport Bay. It is well signed so don't worry about getting lost. Scenic stops include places like Upper Castaways Park. Newport Back Bay is enjoyed by hikers, runners, cyclists and nature lovers.
If you are adventurous, the trail links with the 22-mile Mountains to Sea Trail, a national recreational trail running from Upper Newport Bay, through Irvine past Peters Canyon Reservoir and into the rugged mountains of Weir Canyon north of Irvine Regional Park.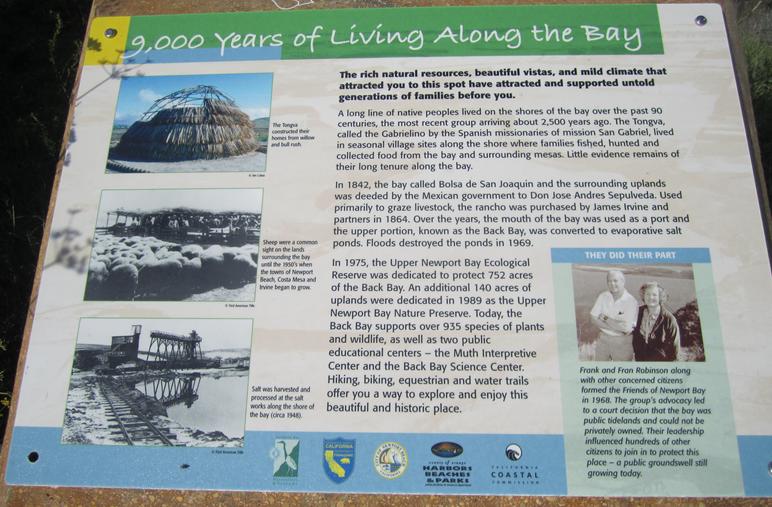 The 13,000 square foot Back Bay Science Center at Shell maker Island provides a hands-on facility where students and the public can study and enjoy the ecology. It's only open to registered participants, so plan ahead.
Muth Interpretive Center at 2301 University Drive features interactive exhibits for all nature lovers. The 10,000 square foot educational facility is built into the side of a bluff, which affords full views of Newport Bay. The center is open from 10 a.m. until 4 p.m. Tuesday through Sunday. Admission and parking are free.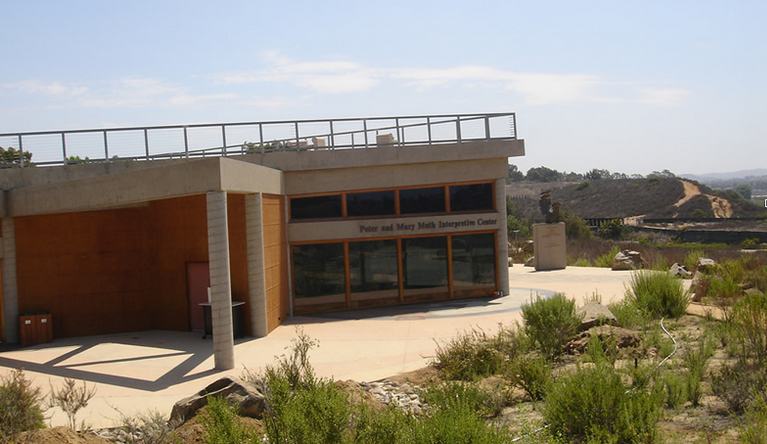 Newport Dunes Newport Back Bay
In the lower part of the Back Bay is Newport Dunes, with a campground and boat launch. Always offering some event, the current list includes rice crispy decorating, BBQ cook-off, board game extravaganza, and a basketball tournament, among a host of others. This is the place to go with the family and is defiantly upscale beach camping.
Cottages are available for a romantic getaway, and the boat launch is suitable for all size watercraft with a seven-lane ramp with coin-operated washers for RV and boat cleaning, but bring your own hose. A boat launch service is also available.
Newport Dunes Resort offers kayaking tours with a guide, Sundays from 10 a.m. to 12 p.m. The Newport Aquatic Center at One White Cliffs Drive offers hourly one and two-person kayak rentals. If you are a land lover, hiking and biking trails abound. A paved road runs along the west side of the bay and provides ample opportunity for outdoor experience.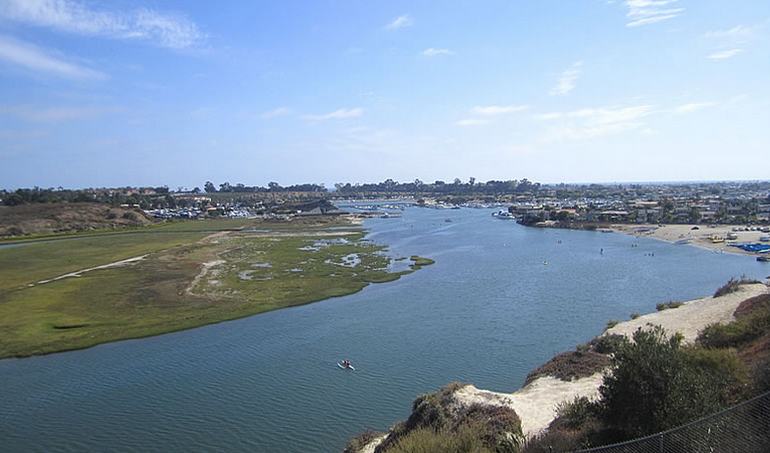 Restaurants Near Newport Beach Back Bay Loop Trail
If fresh fish is going to be on your dinner menu check out Pearson's Port a floating shack that sells fresh fish, live crab and lobster at the entrance to the Newport Beach Back Bay. So if you've worked up quite an appetite with all of this fun in the sun then the back bay has several options.
The Back Bay Bistro at the Newport Dunes Resort offers elegant dining for all ages with a waterfront view. They do accept reservations and on weekends feature entertainment. Try the award-winning seafood chowder. Parking is free, and they offer guest slips for boaters.
Nearby Bluewater Grill at 630 Lido Park Drive serves fresh mesquite-char broiled seafood, pasta, and oyster bar items as well as a friendly kids menu. While parking is plentiful, its best to leave the car behind and really enjoy the Newport Back Bay by foot, bike or boat.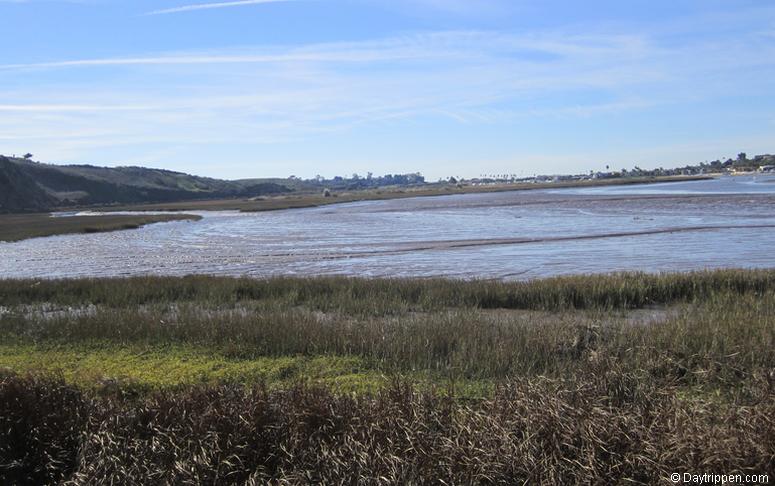 Getting There
Newport Back Bay is located about an hour and a half from the San Fernando Valley. Los Angeles is an hours drive, San Diego one, and a half hours.
Back Bay Drive is one way and starts near the intersection of Pacific Coast Highway and Jamboree Road. There are several places you can pull over to enjoy the view plus there is a paved parking area about midway along the route.