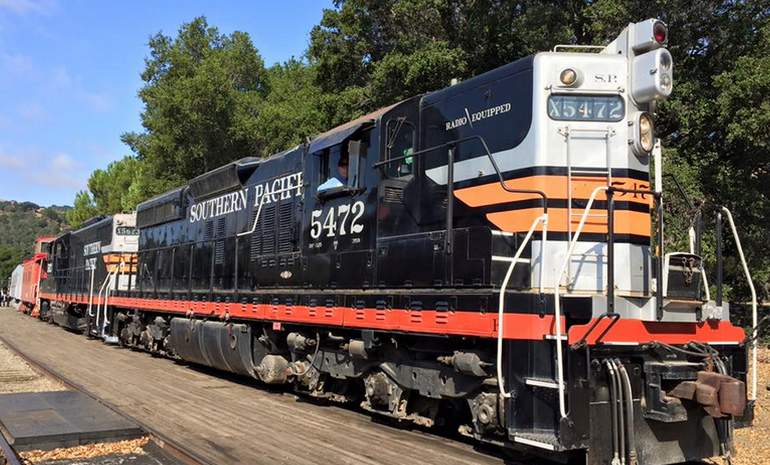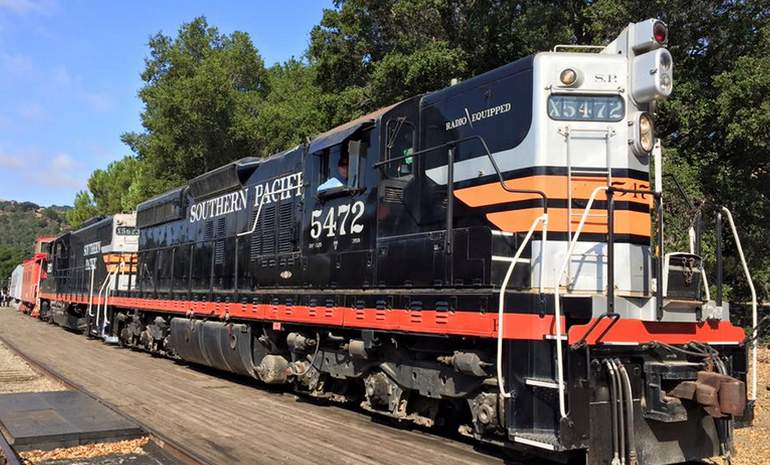 The Historic Niles Canyon Railway runs from Sunol to Niles and back, offering departures and arrivals from both towns on most Sundays throughout the year. April and May, the trains run more often for the "Wild Flower" specials.
The trip takes about half an hour and takes you on a journey through Niles Canyon. If you take the round trip plan on spending about two hours. The Pacific Locomotive Association has railroad equipment on display and alternates between steam and diesel locomotives on Sunday runs.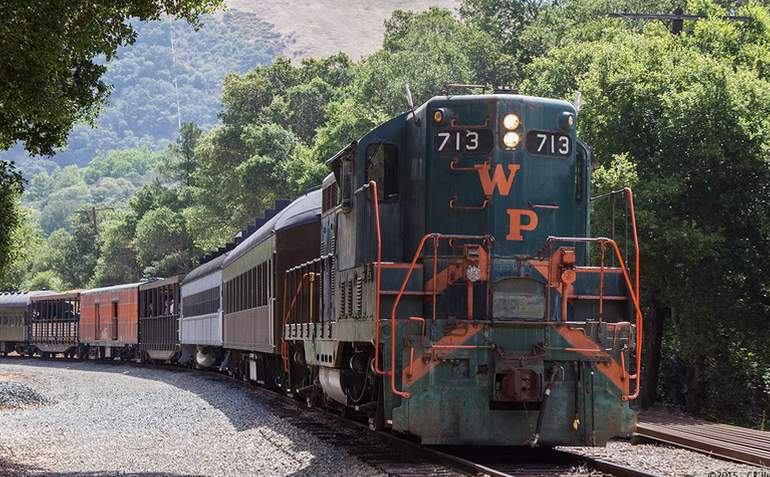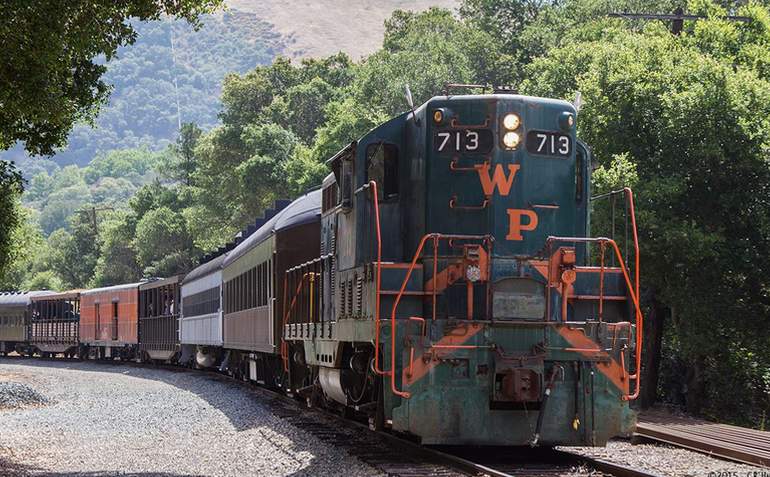 During the year, special events are held including Kids' Summer Fun Train, Wine Tasting Special and the Train of Lights. You can also rent a train or railbus for special occasions. The gift shop offers hats, tee-shirts, coffee mugs, and other railroad gift items. This trip back in time is fun and educational for the whole family.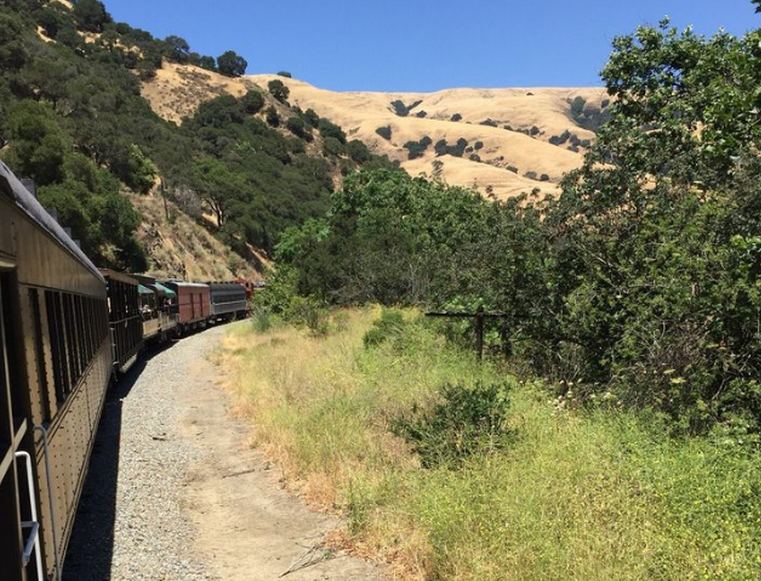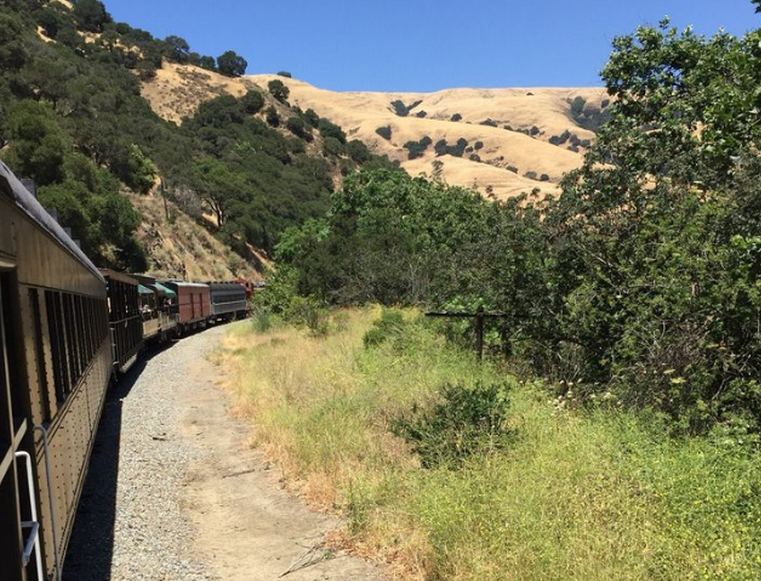 The Niles Canyon Railway operates along a portion of the First Transcontinental Railroad constructed in the 1860s. The rail line through Niles Canyon was amongst the earliest to be built in California and provided the first rail connection between San Francisco Bay and the nation.
When built, the rail line through Niles Canyon was the primary route for overland traffic to and from the San Francisco Bay.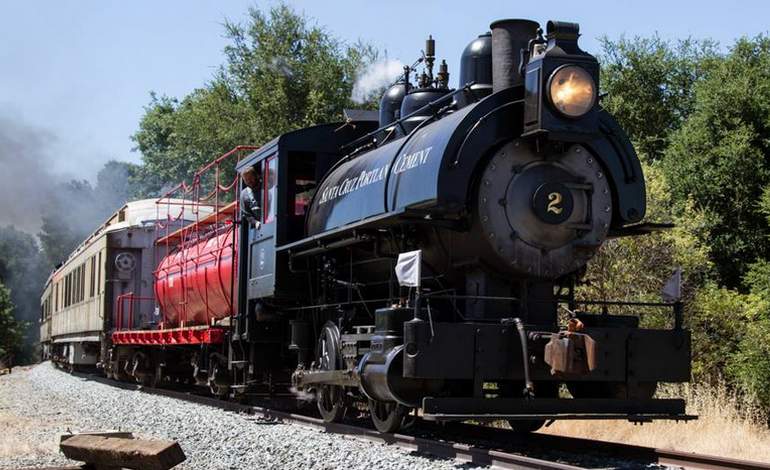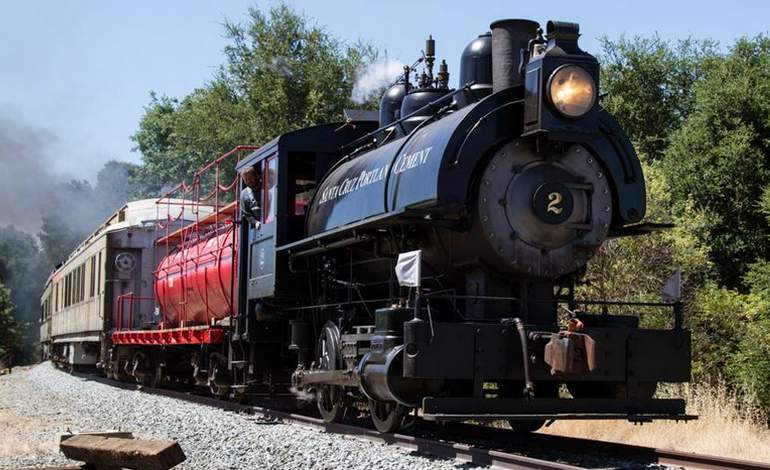 A shorter rail line between Oakland and Sacramento was established via the California Pacific Railroad and Benicia by 1879. As a result, the original line became less used due to its longer route and its steep grade over Livermore Pass.
The Pacific Locomotive Association leased the right of way from the county and began working to reconstruct the track in 1987. The Niles Canyon Railway ran its first passenger train from Sunol in 1988.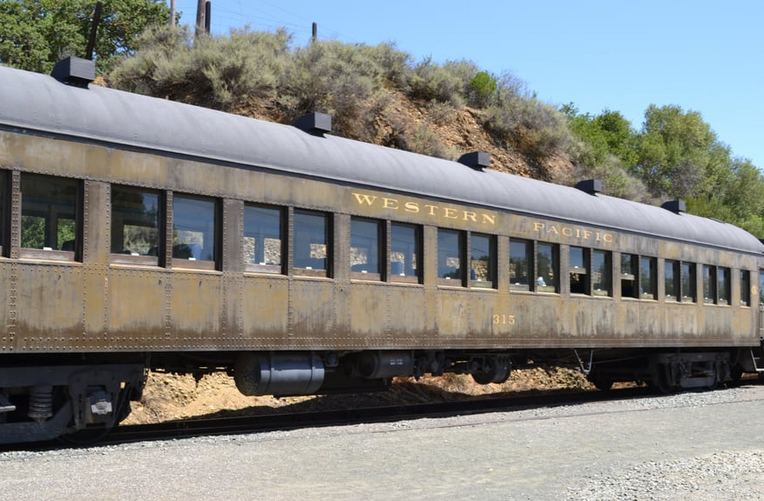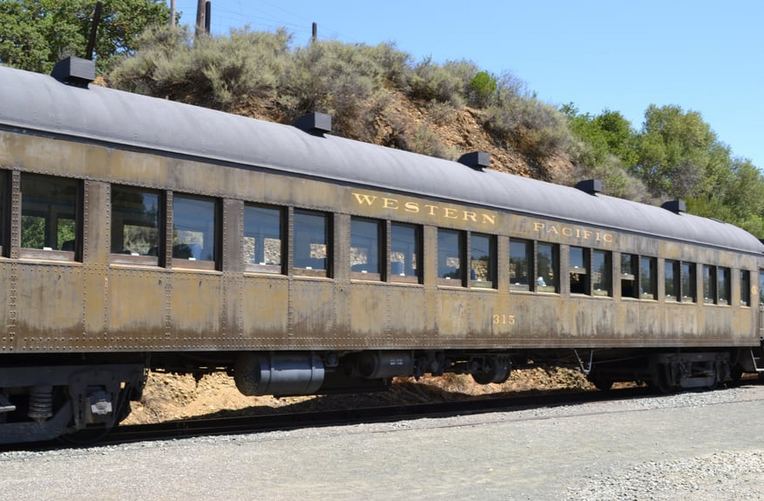 The railway runs excursions on Sundays year-round, usually every week during the summer and less frequently during the winter. Several trips are run, generally alternating between steam locomotives and diesel locomotives, with both open and enclosed passenger cars.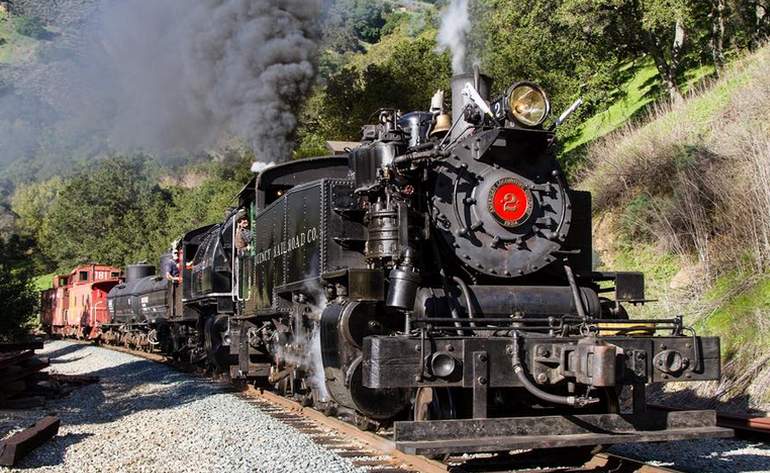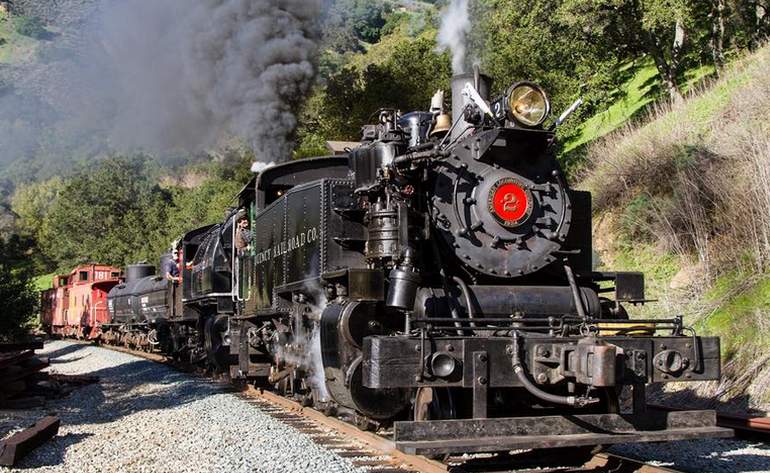 Group charters are also available, from a single caboose to an entire train. During the Christmas period, special "Train of Lights" trips run.
Passengers may board at the western end of the line in Fremont, at the Niles station site adjacent to the Union Pacific Coast Line on which Amtrak operates their Capitol Corridor service.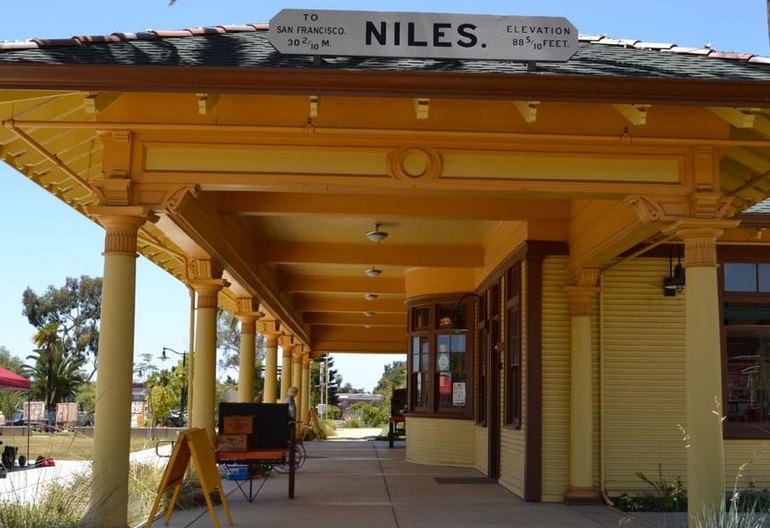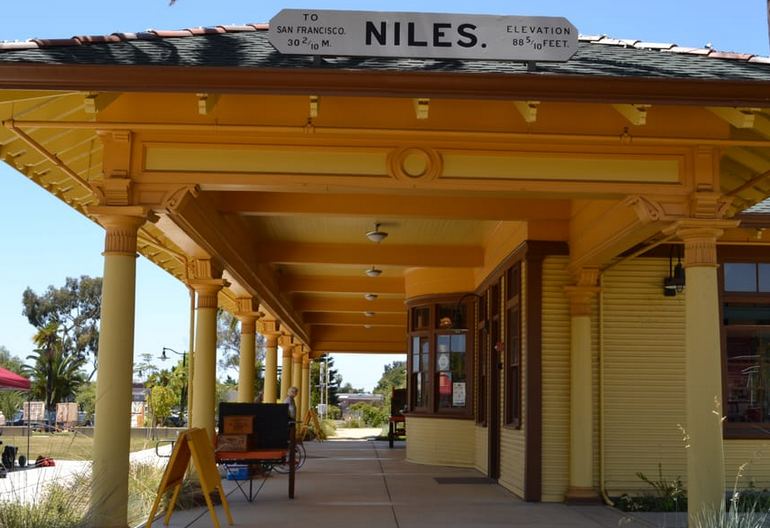 Where is Niles Canyon Railway
The Niles Depot Museum displays model railroads and railroad artifacts nearby. Passengers may also board at the 1884 Sunol depot, which is the last surviving example of a Southern Pacific standard Combination Depot #7. Plans for the historic Sunol Depot include interpretive educational displays. website. Address: 5550 Niles Canyon Rd, Sunol, CA 94586 – Phone:(925) 862-9063.