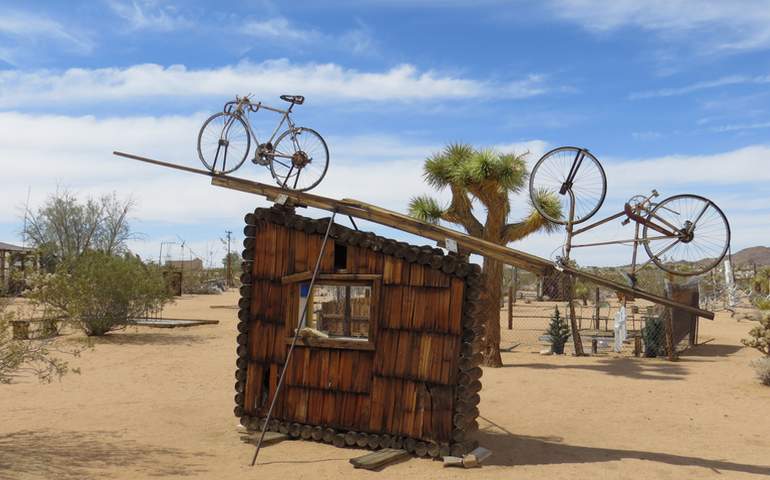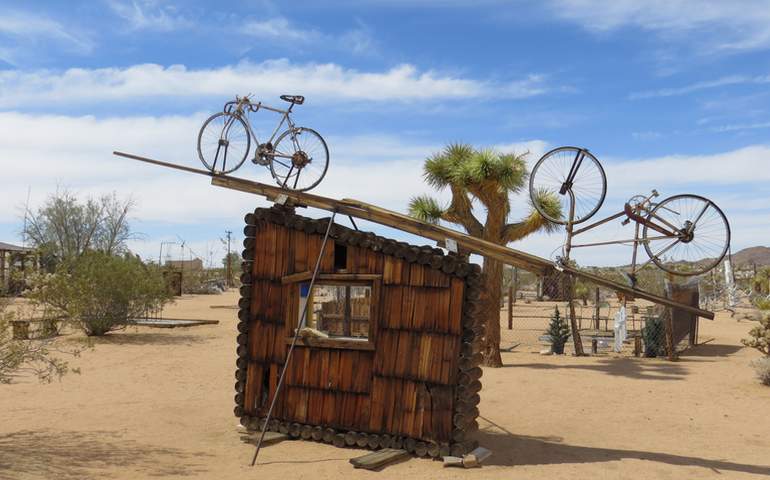 Day Trip to Noah Purifoy Joshua Tree Outdoor Museum
Noah Purifoy Outdoor Museum, way out there in the middle of nowhere along a dusty desert road, is an unusual collection of artwork.
Artist Noah Purifoy (1917-2004) moved to the desert to escape because Los Angeles was just too expensive to live in. He spent the last 15 years of his life creating amazing sculptures, buildings, and artwork out of recycled material.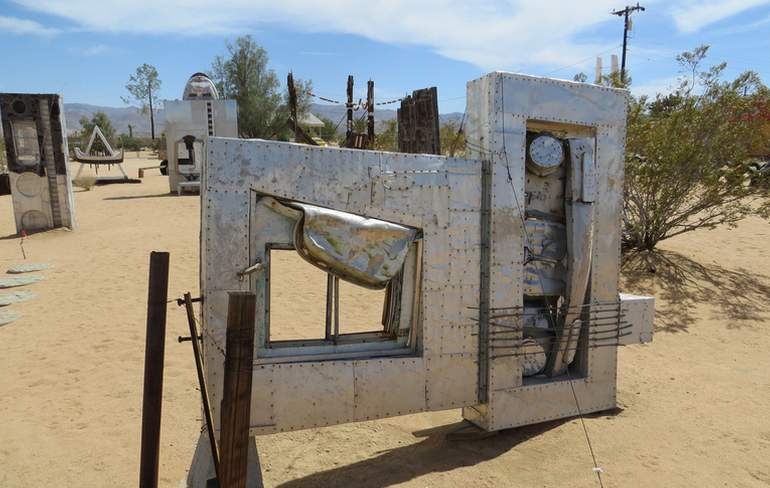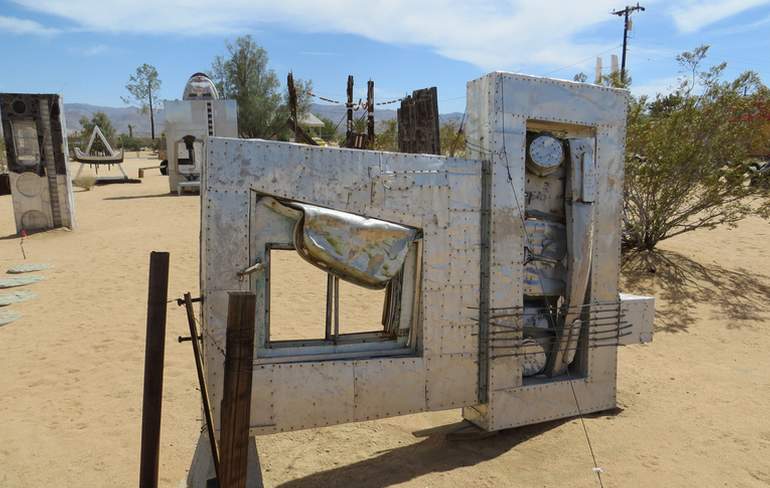 Hidden away in Southern California's high desert, Purifoy went about the task of filling 10-acres of desert land with over a hundred works of art.
After the passing of Noah Purifoy in 2004, a foundation was formed dedicated to preserving his Outdoor Desert Art Museum.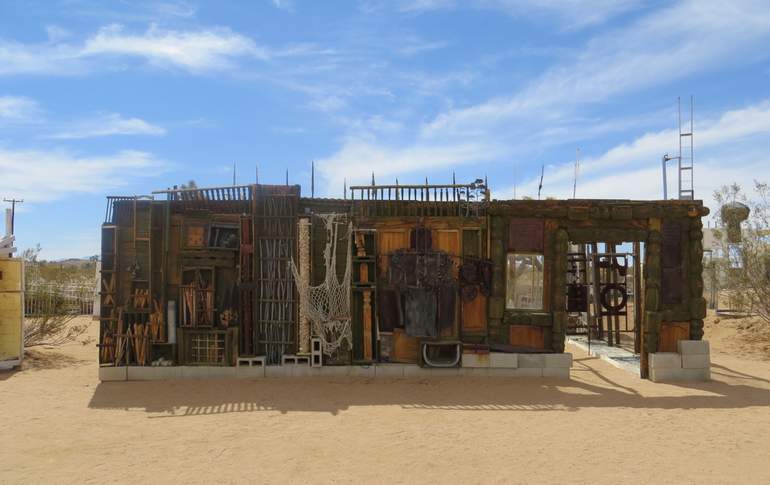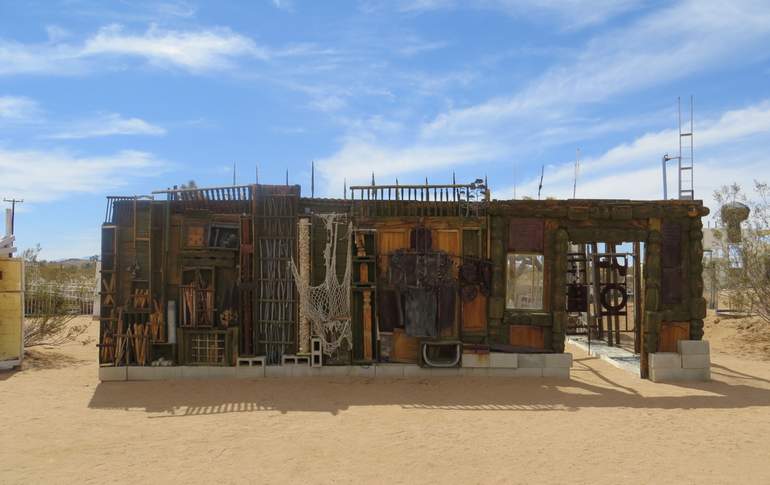 Noah Purifoy Outdoor Museum foundation also displays some of Noah's work at various museums.
Admission to this unusual collection of artwork is free. There is a donation box where visitors can donate a few dollars to help preserve the site.
At the front gate, you can pick up a  pamphlet that tells you the story behind the different sculptures, along with a biography of Noah Purifoy.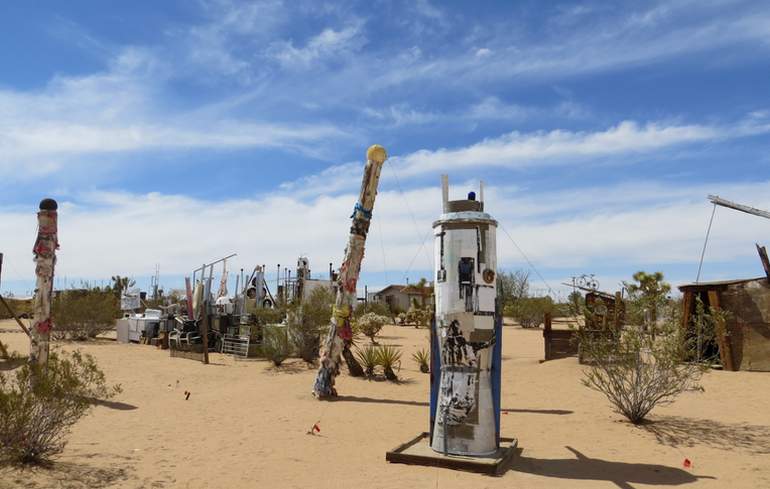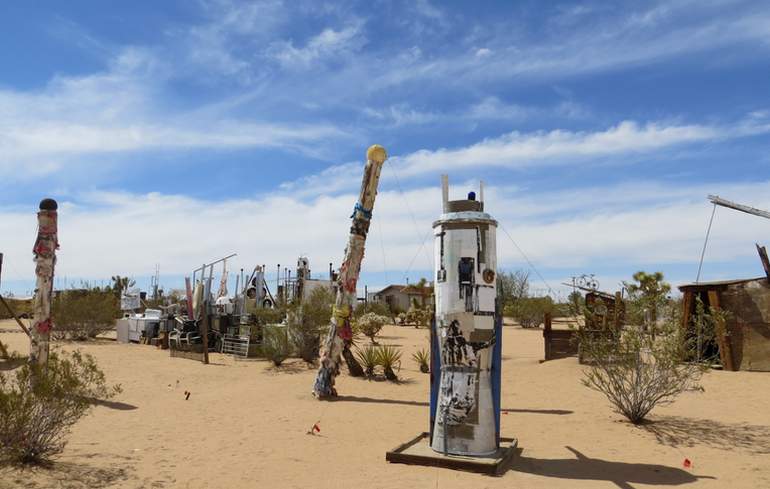 From here, you are free to wander around the property and gaze at what Noah Purifoy created from nothing more than other people's junk.
Be careful while walking around. This is the desert. It is not uncommon to see a rattlesnake slithering around, especially on a hot summer day if you plan a day trip to Joshua Tree Park Purifoy Joshua Tree Outdoor Museum defiantly worth checking out.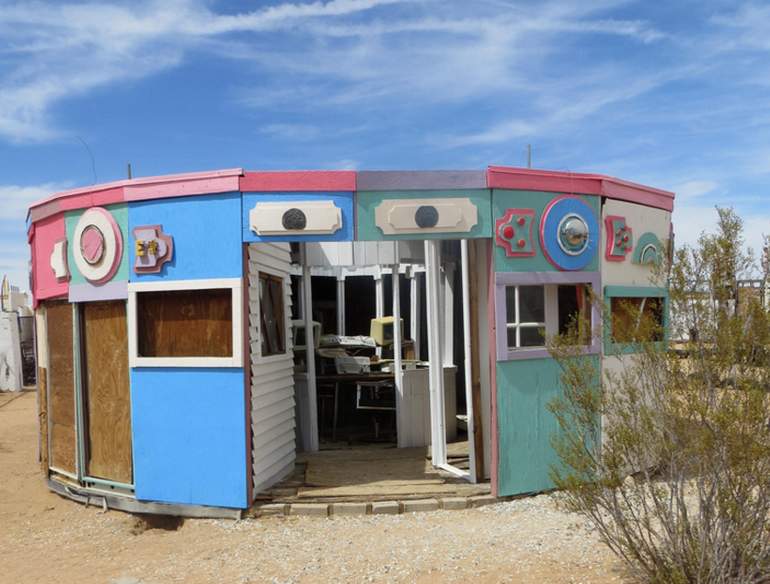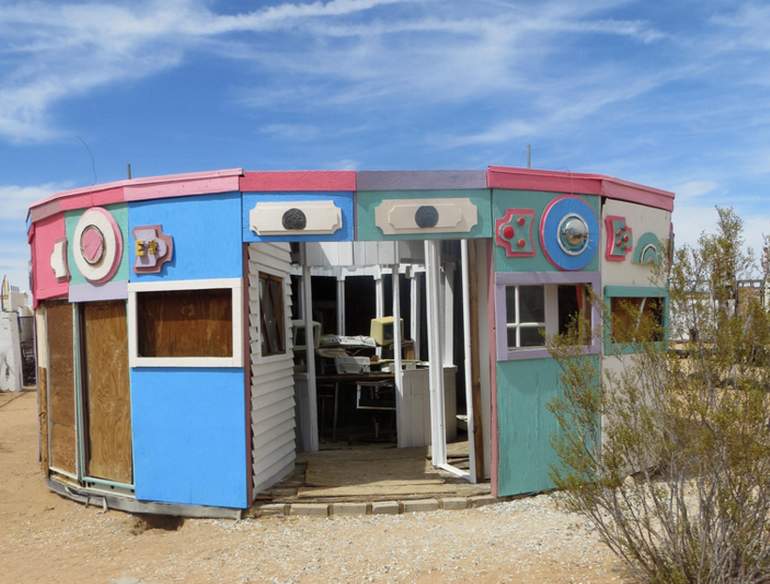 Plan on spending at least 1-2 hours exploring the Noah Purifoy Museum. Wear sunblock, carry water, and enjoy this amazing place.
Noah Purifoy Museum Nearby Things to do and See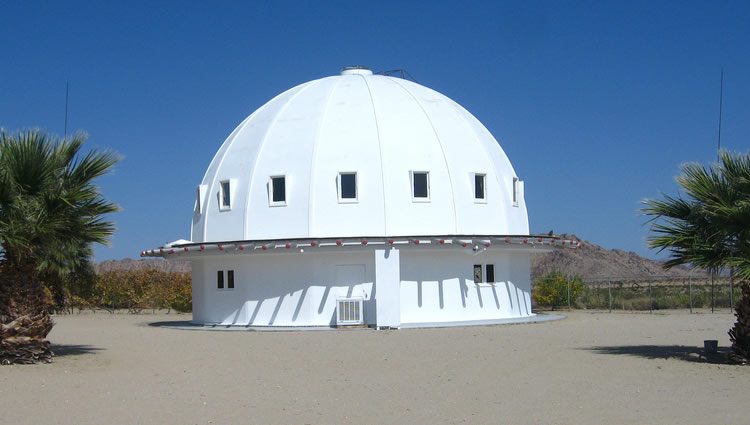 Rising 38-feet from a powerful vortex in the middle of the Mojave Desert just outside the town of Landers and resembling a small observatory, the one-of-a-kind building is a blended design of Moses' Tabernacle and the science of Nikola Tesla.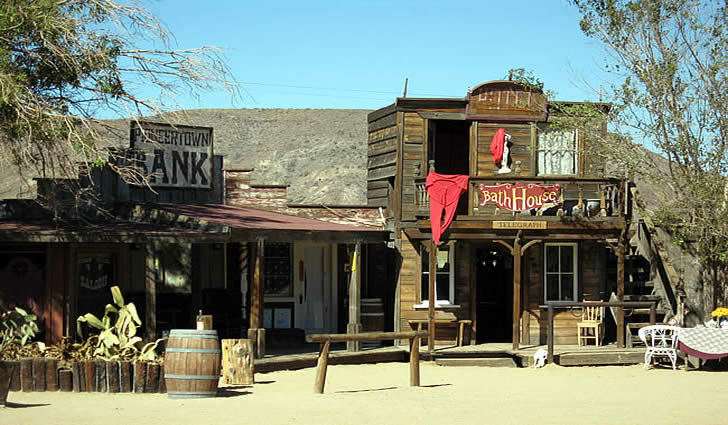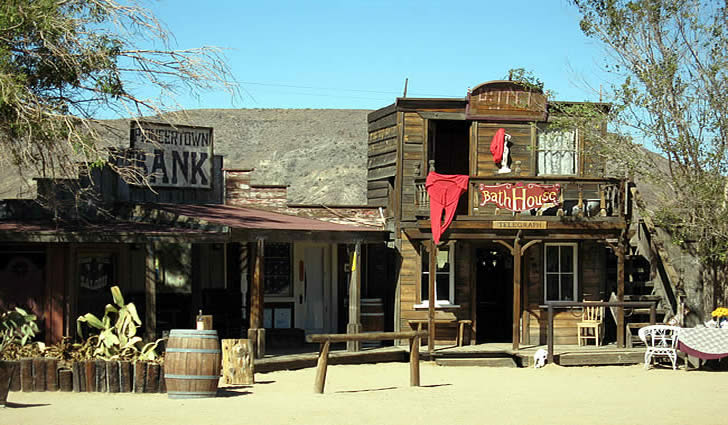 Movie stars Roy Rogers and Gene Autry were instrumental in building the wild-west town to shoot films. Some filming still goes on, but it's only an occasional occurrence due to the remote location.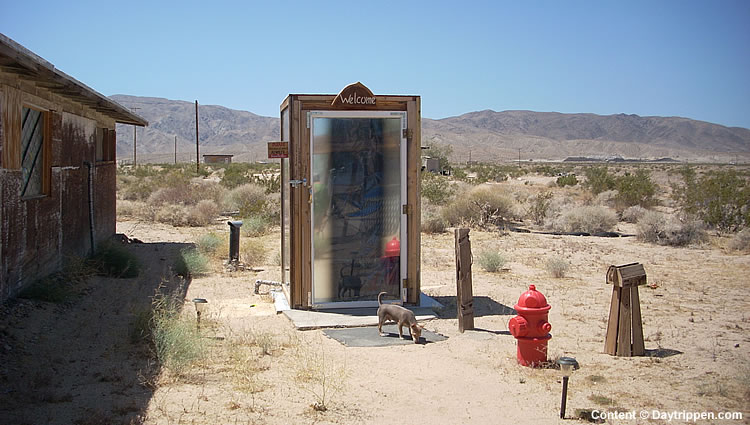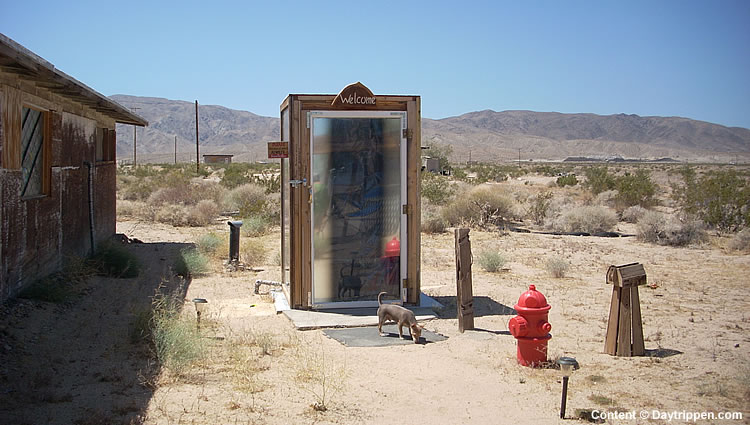 The Gallery itself is just part of the "show." Trails around the property are dotted with interesting and amusing pieces of "art" that may give the viewer a chuckle. Bring your camera.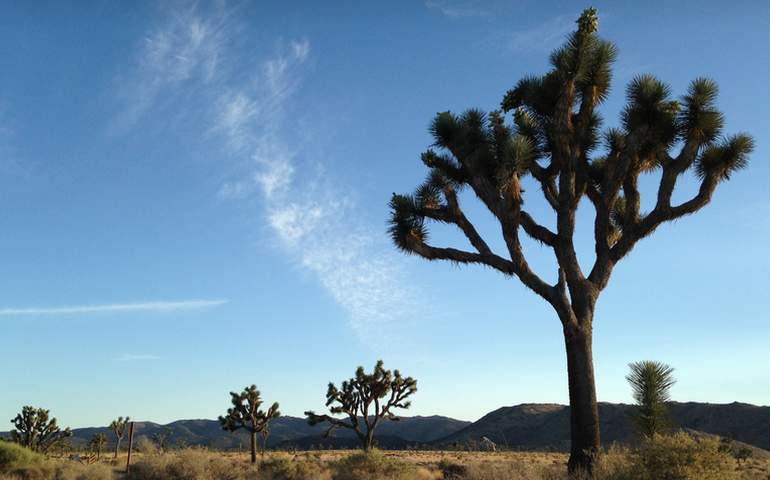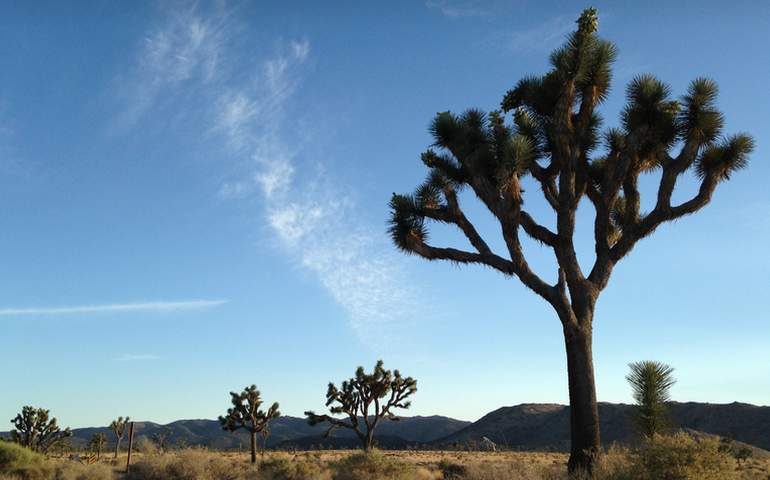 The park comprises two deserts, each with its own ecosystem that varies according to the elevation. The Mojave Desert part is the higher elevated section and, therefore, drier and cooler.
Getting There Noah Purifoy Outdoor Museum
From Highway 62 in Joshua Tree (coming from Palm Springs), turn left on Sunburst.
Travel about four miles; the last mile is a gravel road; turn onto Aberdeen.
Just after the stop sign, turn left onto Center, then turn right on Blair.
Noah Purifoy Joshua Tree Outdoor Museum 63030 Blair Lane Joshua Tree, California. Website.