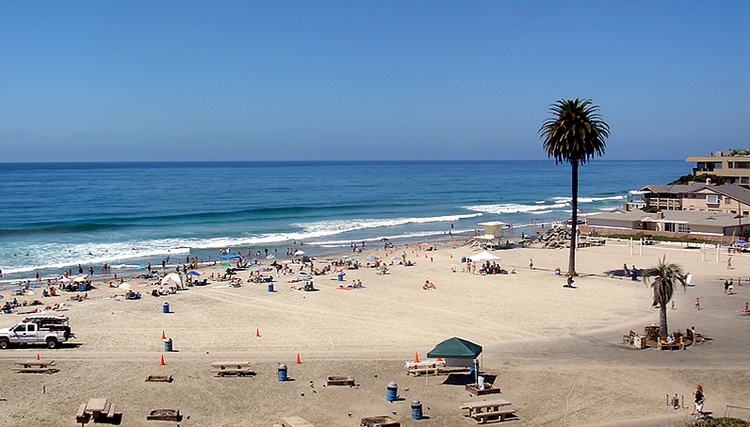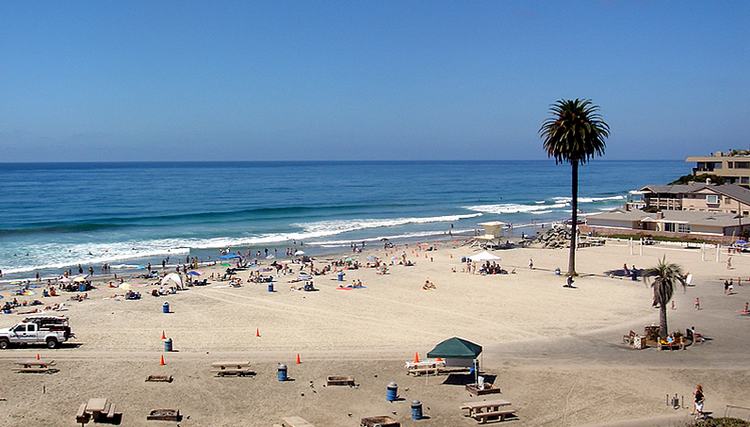 San Diego North County is known for its many expansive beaches and miles of open spaces, San Diego's North County stretches from Del Mar to Oceanside. San Diego north county coastline is a thread of charming coastal communities nestled between pristine natural preserves, and unique attractions.
For those looking for outdoor activities, the north county provides the perfect setting for hiking and horseback riding in Los Penasquitos Canyon Preserve or biking along meandering historic Highway 101.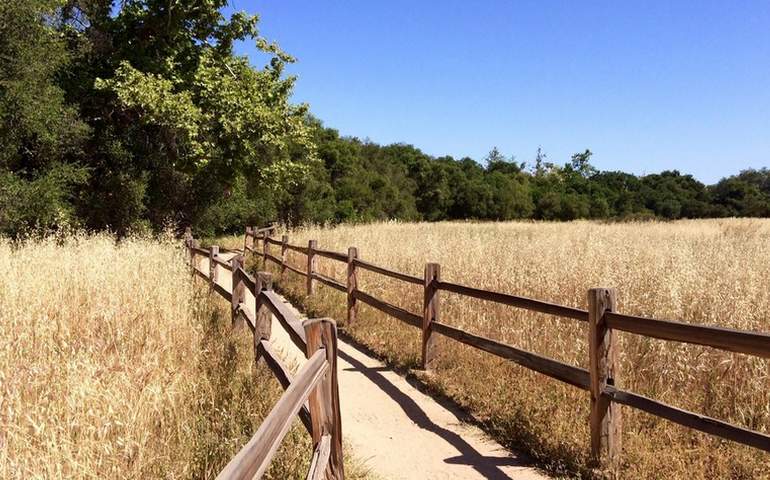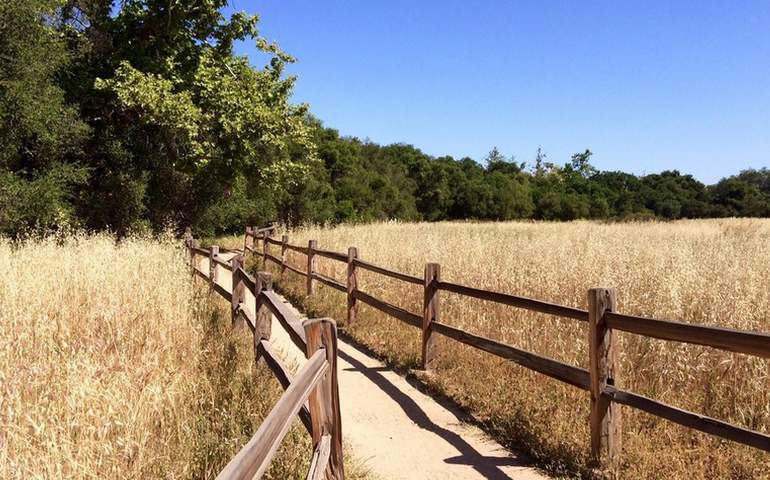 Los Penasquitos Canyon Preserve
There are also plenty of ways to enjoy the cool offshore breezes and beckoning rolling waves of Pacific Ocean with a little sports fishing, whale watching or surfing, or stand-up paddleboarding and kayaking in the lazy mist of soothing Carlsbad Lagoon.
For the family, the north county is home to a few of San Diego's most visited attractions, including LEGOLAND and Legoland Water Park, the Sea Life Aquarium, the Carlsbad Flower Fields, and San Diego Botanic Garden with its native flora and fauna.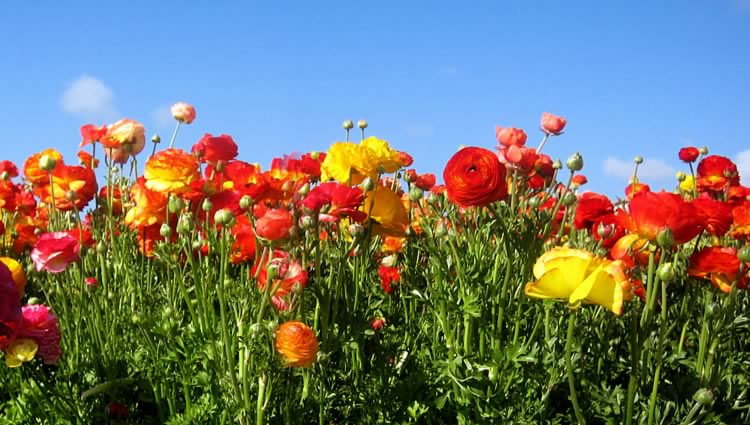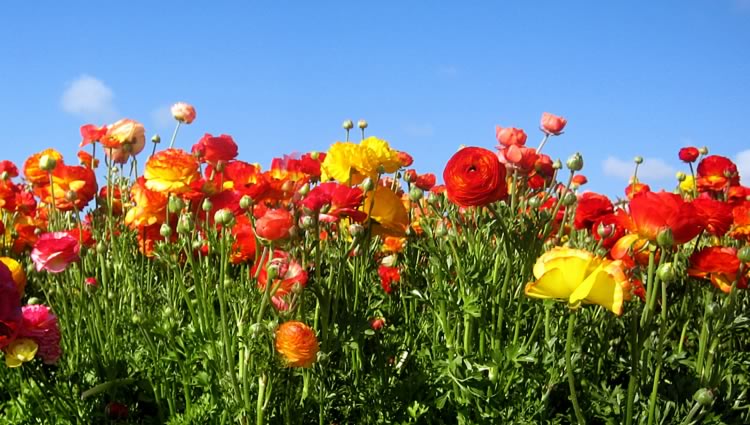 Carlsbad Flower Fields
For adult fun, there's the Del Mar Fairgrounds, where the "Surf meets the Turf" every July to September at the legendary Del Mar Racetrack, where American Thoroughbred horses race at a place owned initially by singer Bing Crosby.
San Diego North County is also home to 40 golf courses, including the Arnold Palmer-designed Park Hyatt Aviara, majestic Torrey Pines, and the world-renowned Tom Fazio-designed Grand Del Mar. All of which are sure to challenge even the best golfer.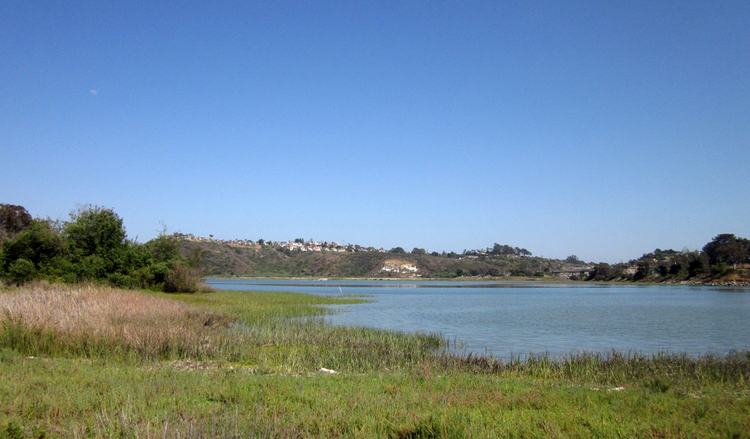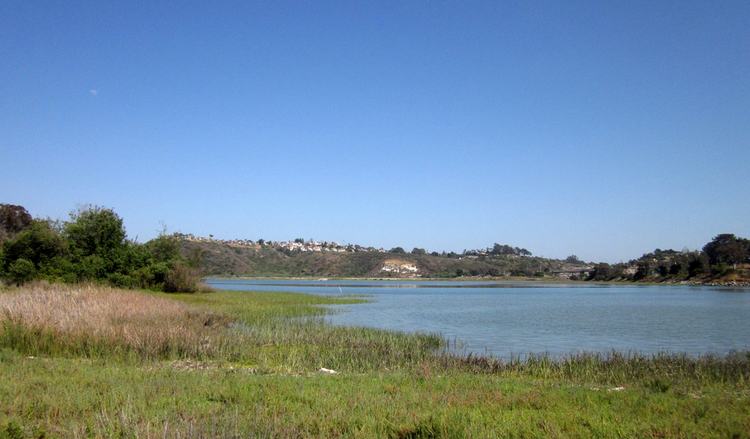 Batiquitos Lagoon Carlsbad
The North County Coastal region is also near some of San Diego's other major attractions. To its eastern border are the San Diego Zoo Safari Park, an Indian casino, and several wineries and microbreweries. Two of the best places to stay in North County are Encinitas and Solana Beach.
Named one of the best surf towns in the world by National Geographic, Encinitas is the perfect spot for any day trip to San Diego's north county.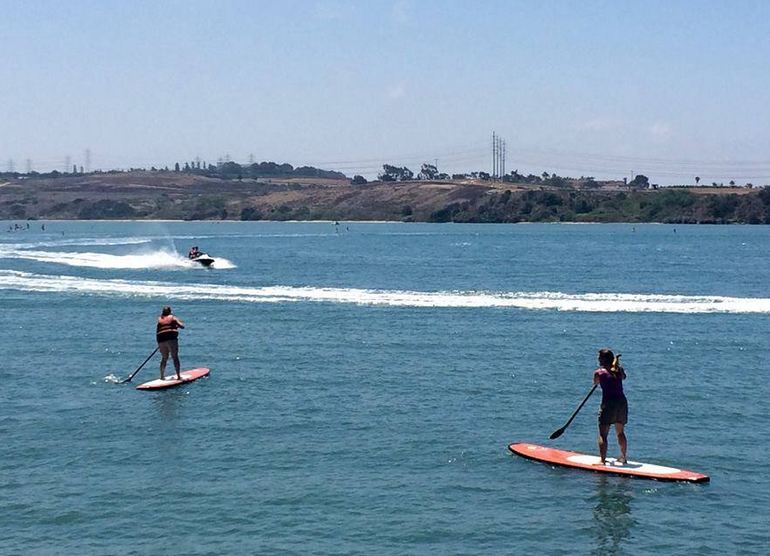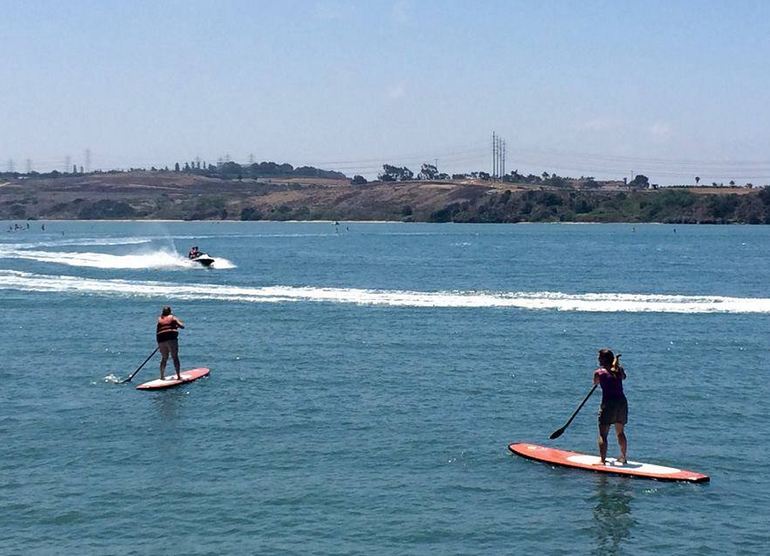 Snug Harbor Marina is an exciting place to spend a day. SUP, Canoes, paddleboats, or powerboats, rentals allow guests to explore Carlsbad's largest lagoon. The Snug Harbor Marina sits snugly within the inner side of the Aqua Hedionda Lagoon, opposite the Pacific Ocean, and covers around 66 acres.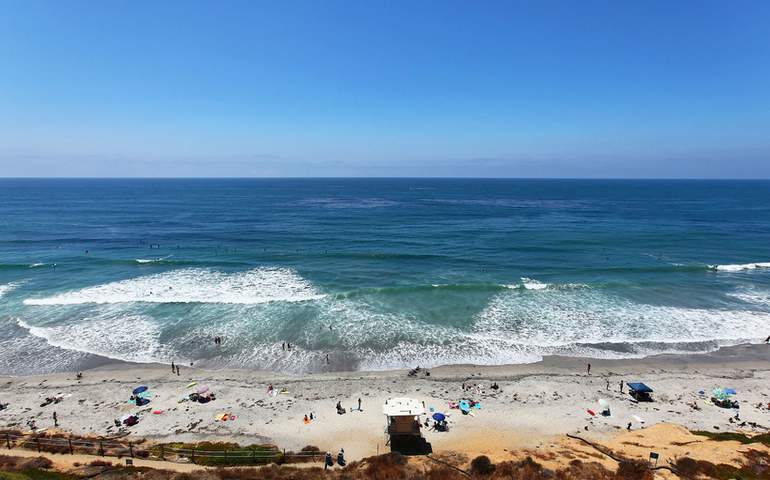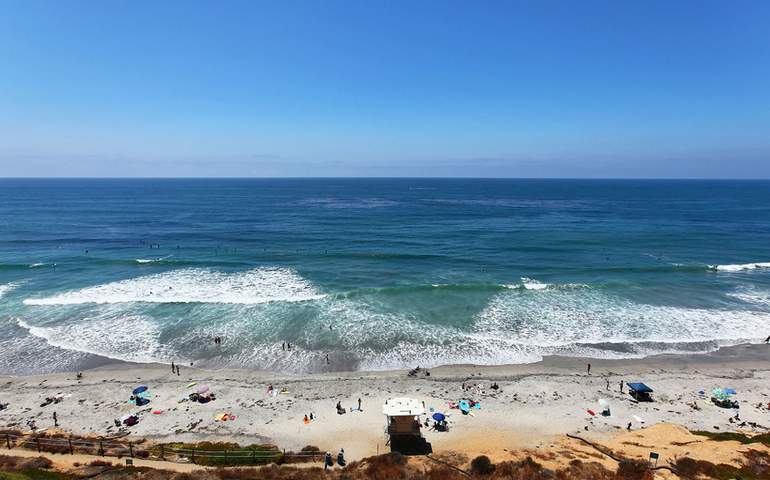 Encinitas California
With its good vibes, friendly locals, fun nightlife, comfortable accommodations, and best waves south of Orange County, Encinitas has attracted some of the most influential surfers who have sought sanctuary here.
Some of the oldest and most well-respected surf shops in the country are located in Encinitas as well as the La Paloma Theatre, which in its nearly 100-year history, has premiered countless popular surf films.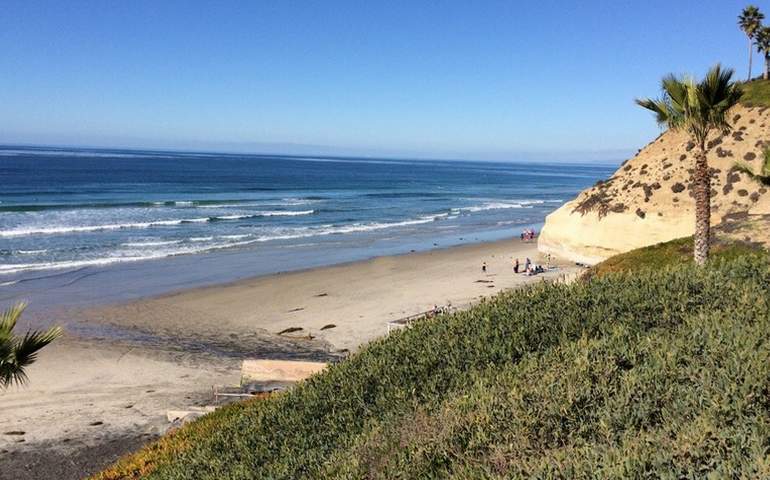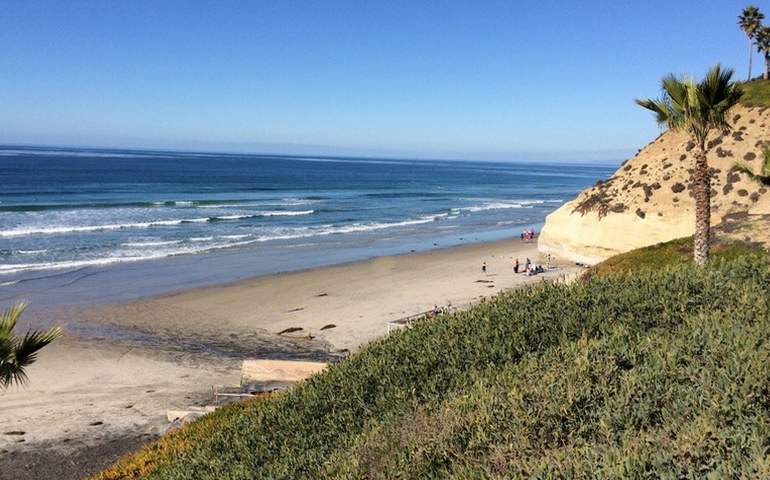 San Diego North County Fletcher Cove
A few miles south from Encinitas is Solana Beach, with its high cliffs, lined right to the water's edge? The quiet seaside city provides the perfect small-town atmosphere with its beautiful beaches and parks, fine restaurants, charming boutiques, local and international nightlife, prime surf spots, and abundant walking and hiking trails.
The area's main attraction is Fletcher Cove, a popular recreational park with a playground and grassy area surrounded by dramatic bluffs. Known to locals as the "Pillbox," the cove is the hub of year-round festivals and is a popular spot with surfers. It is also a great place to take a stroll and explore some of the areas caves and tide pools carved into the cliffs by the surf.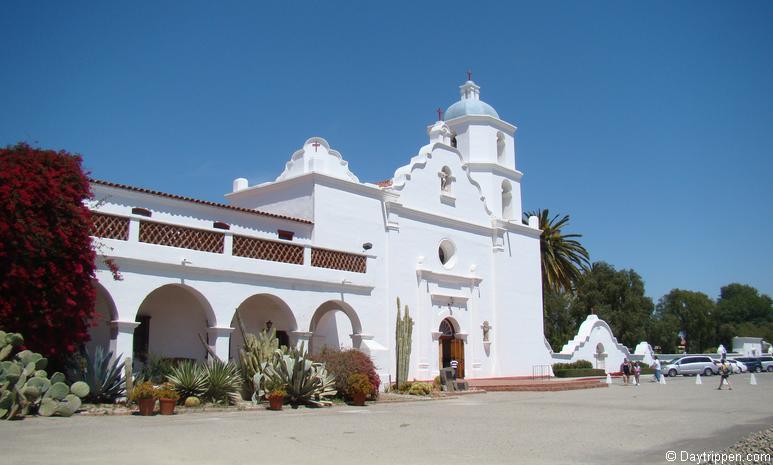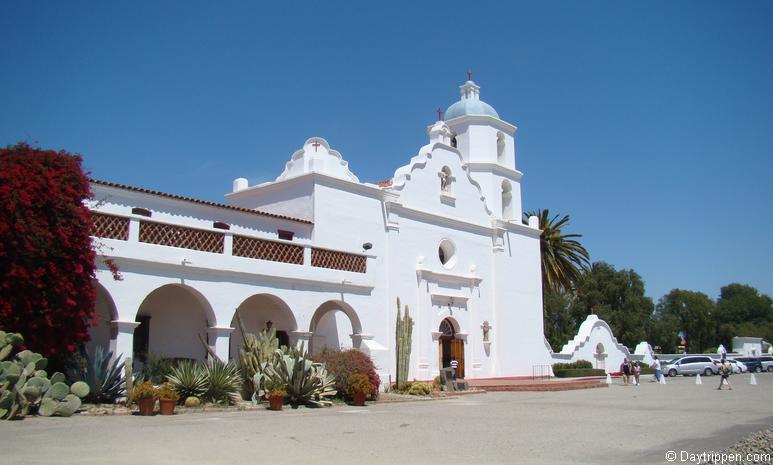 History buffs will be engaging in visiting these San Diego North County gems. Both Mission San Luis Rey in Oceanside and Leo Carrillo Historic Ranch, a historic rancho.
All of San Diego's north county beaches and attractions can be easily accessed from Interstate 5 and is just an hour's drive from central Orange County.