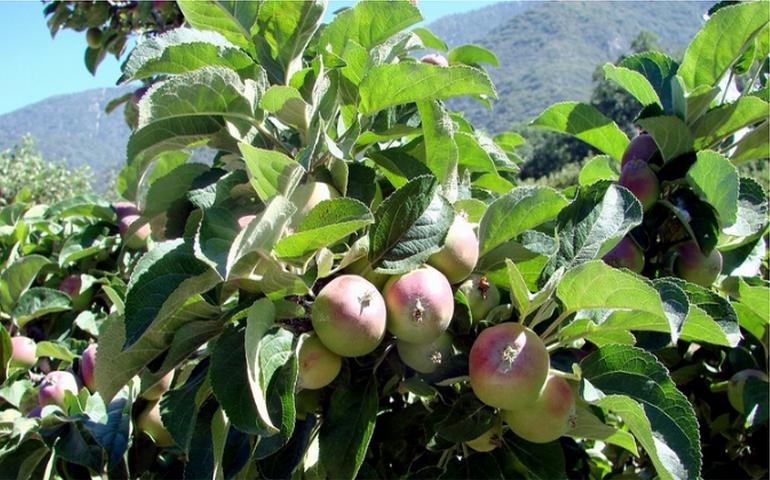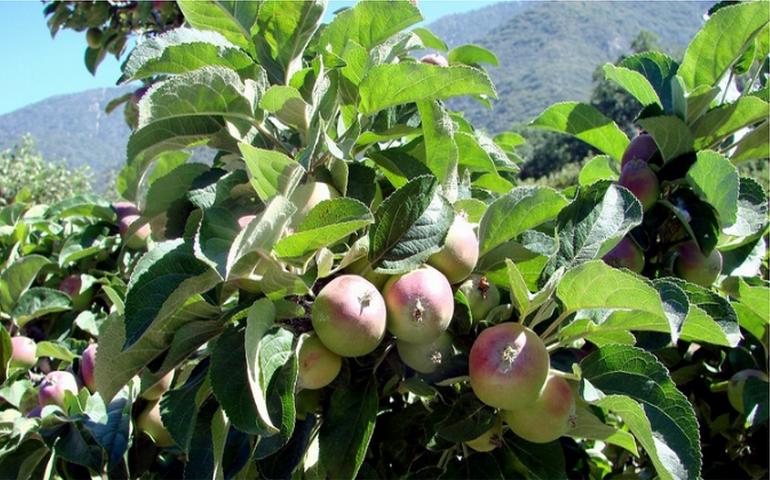 If you're looking for a weekend escape or a weekend day trip for the family close enough to the city but still with a small-town feel, then Oak Glen would be a great place to slip away. The small community is located 15 miles east of San Bernardino, at the foothills of the San Bernardino Mountains.
The original native settlers in the area harvested acorns, and when Caucasians came, they grew potatoes in the fertile soils. Enoch Parrish opened the first apple orchard in 1876, and by the 1940s, various farms began to sell apples, apple pies, apple cider, and apple butter at a roadside stand to visitors.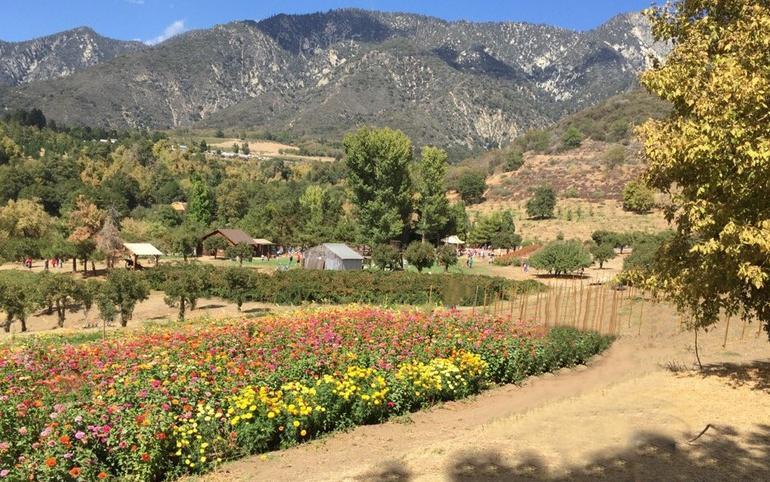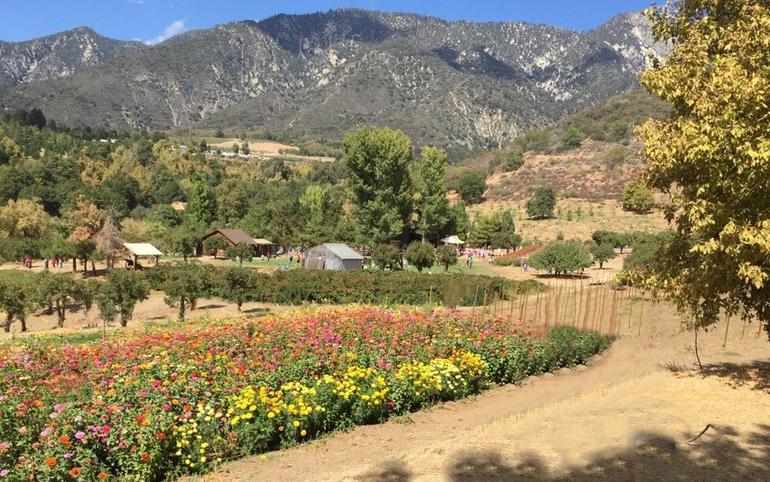 Export is no longer needed, as visitors, who can pick apples directly off the trees at many orchards, are the main business today.
For an apple lover, the orchards are a must-visit. They produce many unique varieties, such as Vasquez and King David, grown only in Oak Glen, and "antique varieties" no longer commercially available, including Ben Davis, Gravenstein, and Pink Pearl.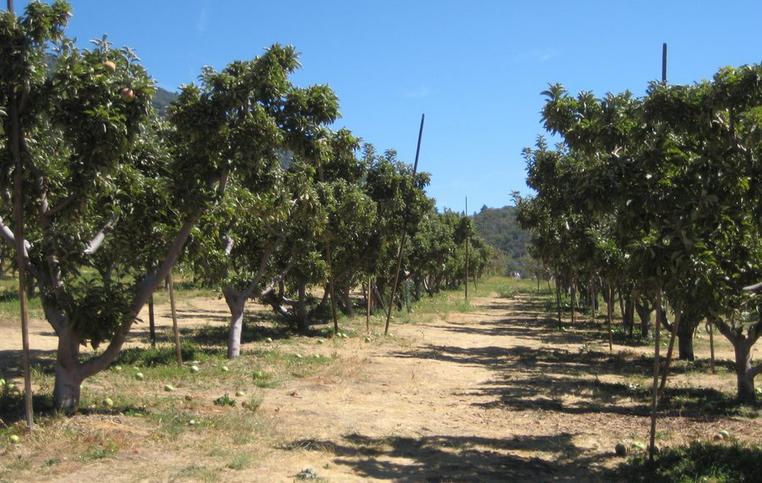 Your first stop in Oak Glen should be for what else, apples! Many local orchards offer the chance to bring the family and handpick a basket. But first, be sure to drop by the Oak Glen School House Museum and Park located on South Oak Glen Road. It offers a historical overview and free maps of the area. Tours are free, but donations are welcome.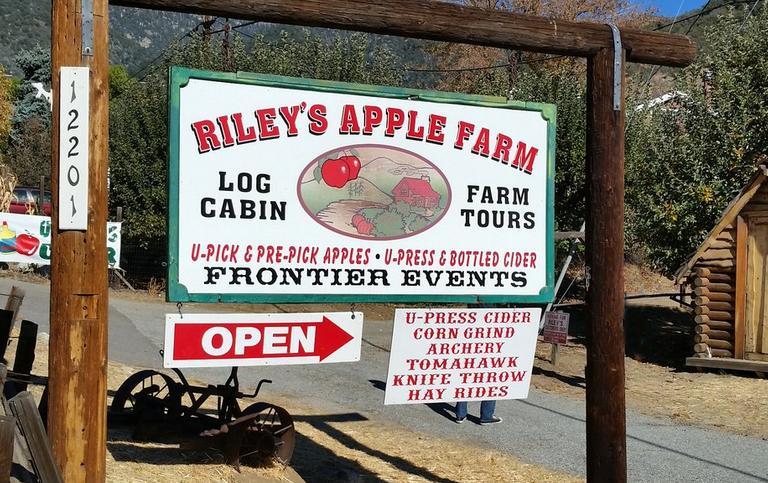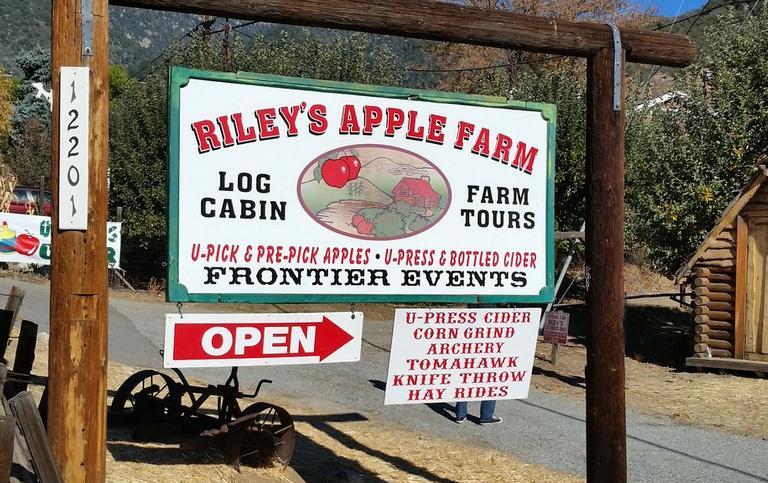 With map in hand, you'll start at Riley's at Los Rios Rancho, one of the longest-running local orchards. Throughout the season, they host frontier events and fall school tours.
Los Rios also has a gift shop that sells jams and jellies and a bakery and BBQ that offers deli sandwiches and bakery items, including pies, pies, turnovers, and cookies. All of which are good reasons to stop.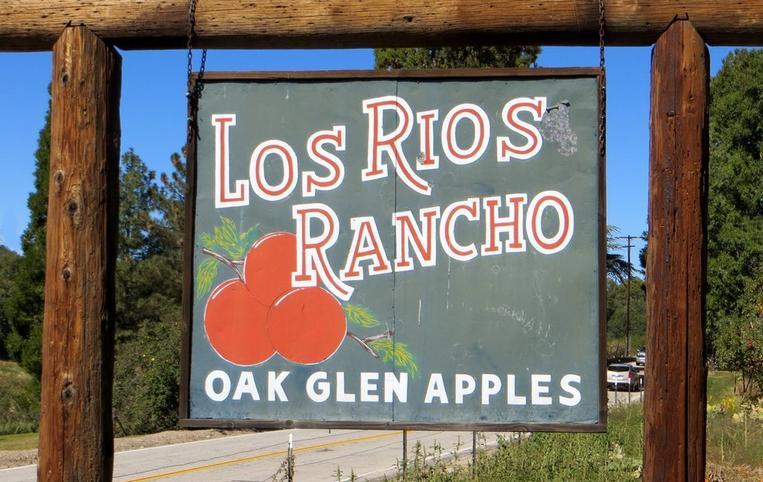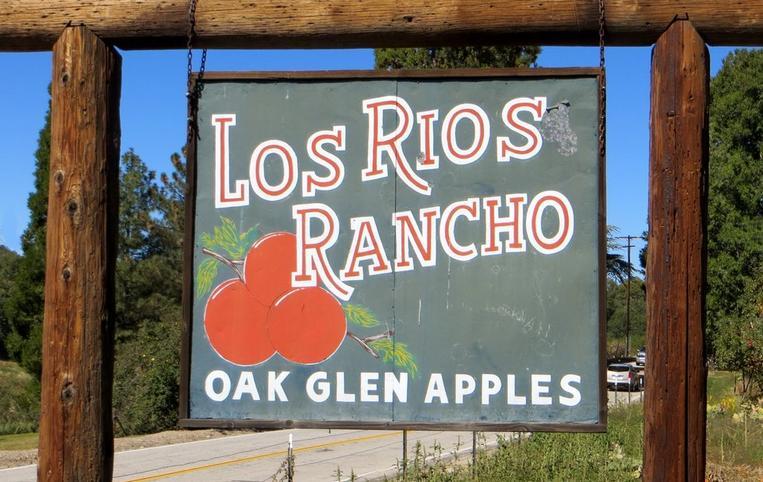 Picnic grounds are onsite for an outdoor dining experience. Also located in Los Rios is the Wildlands Conservancy. This outdoor nature area offers trails to walk off some apple pie you have eaten at the orchards. It's open on weekends and most holidays from 9:00 a.m – to 4:30p.m, but it is closed Monday through Friday.
Monthly-guided night walks are held on the third Saturday of the month from April through December, weather permitting. The trial is free, but donations to the education programs are encouraged. Groups are accommodated with a prior reservation.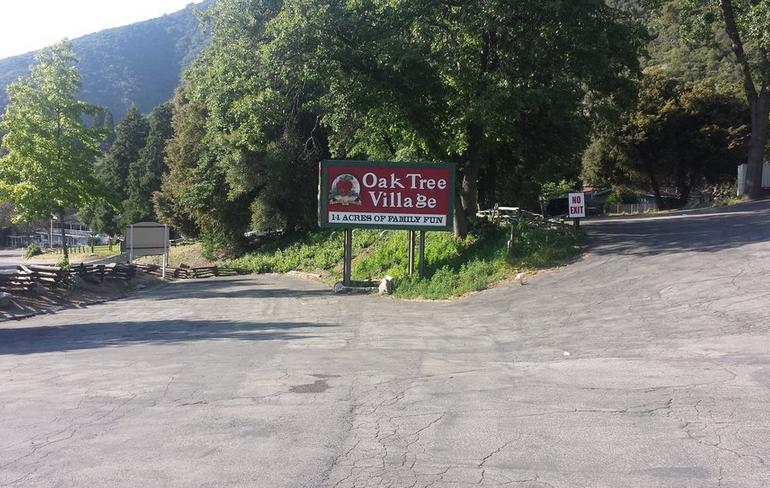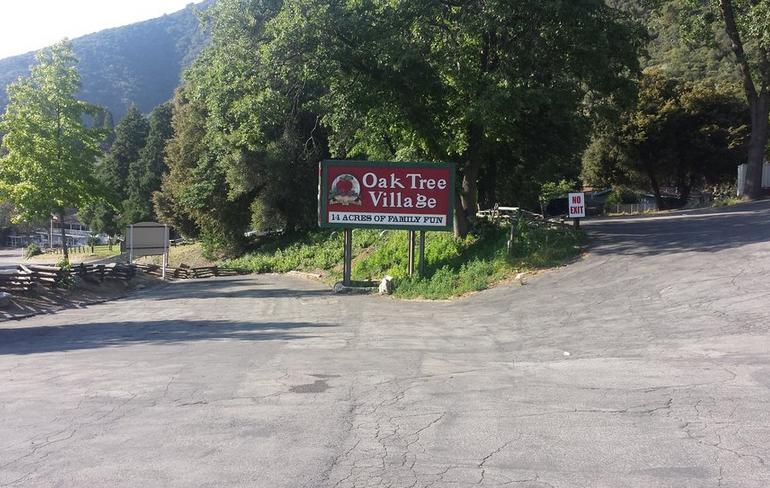 Next up is Oak Tree Village, a 14-acre orchard of family fun in the heart of Oak Glen. They have an animal park, trout ponds, numerous restaurants, shops, and panning for gold, train, and pony rides. Music and various entertainment and special events are scheduled throughout the season.
A short 2.5 miles south of Oak Tree Village is Willowbrook Apple Farm, another small family-run orchard where "U-Pick" the Apples. Fall treats include freshly dipped caramel apples, apple chips, jams, and apple butter. They have a farm with animals, so it's a great stop for kids.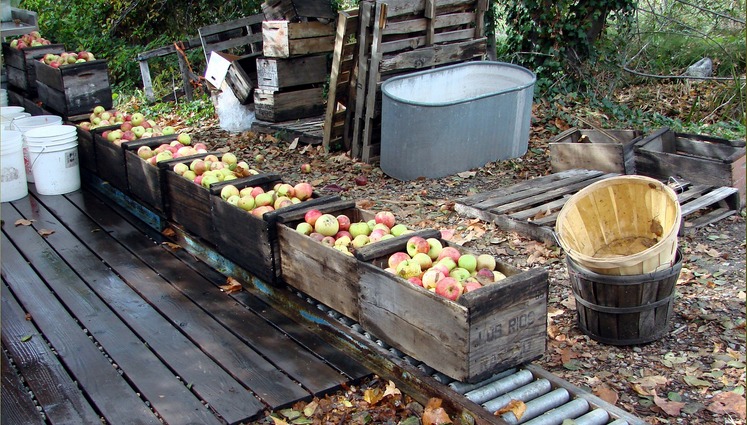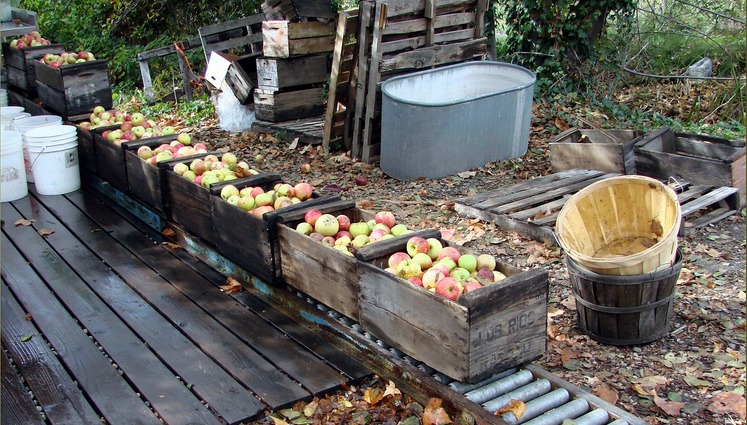 Hungry? Country dining is a big part of the local experience and culture, with many options to choose from, starting with Law's Oak Glen Coffee Shop is the place. A family-owned spot since 1953 and winners of past Inland Empire Magazine's "Best Breakfast" and "Best Slice of Pie" awards. Their baked treats are made fresh daily, and they are open Monday-Thursday until lunch hours and on weekends until 7 pm.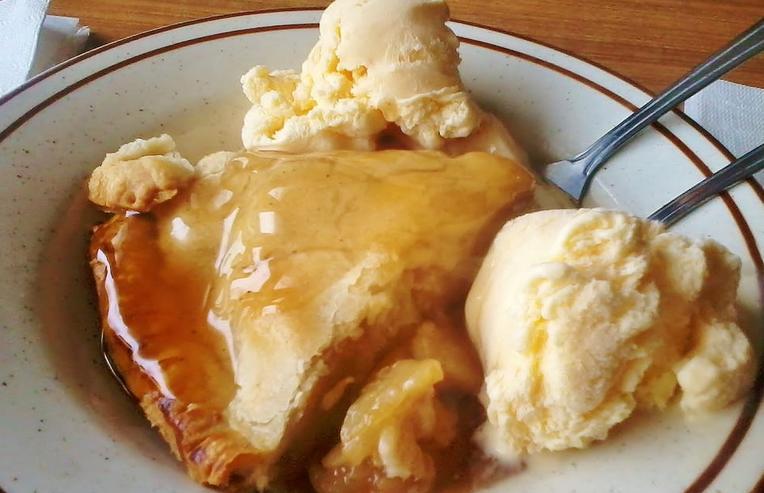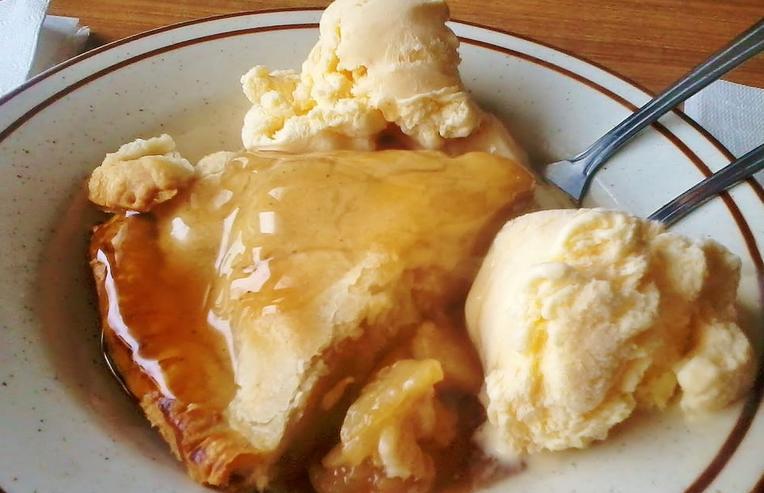 Of course, if you explore long enough, you can always find an apple-wood smoked BBQ featuring tri-tip, ribs, and chicken apple sausage served on the weekends. Finally, after a hard day of pickin', you're likely to want to unwind, and the Oak Glen Tavern and Restaurant are the spot for cocktails in a sports lounge setting. Karaoke fans can try out their skills or play a game at the pool tables while listening to the local entertainment.
Lodging comes in many forms around Oak Glen. The Yucaipa Regional Park is located in the foothills of the San Bernardino Mountains as you approach the community. With nearly 900 acres, there's sure to be a spot for your RV or tent. If you're into something a little quainter, the Serendipity Ranch B& B is a quiet retreat for couples or travelers with children.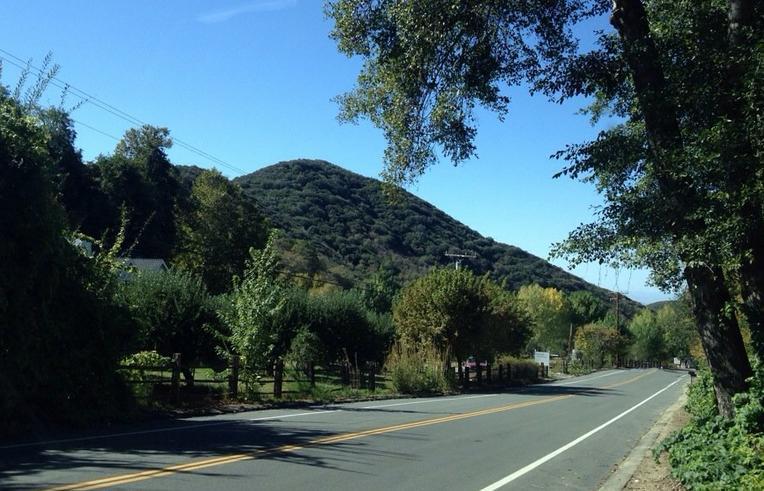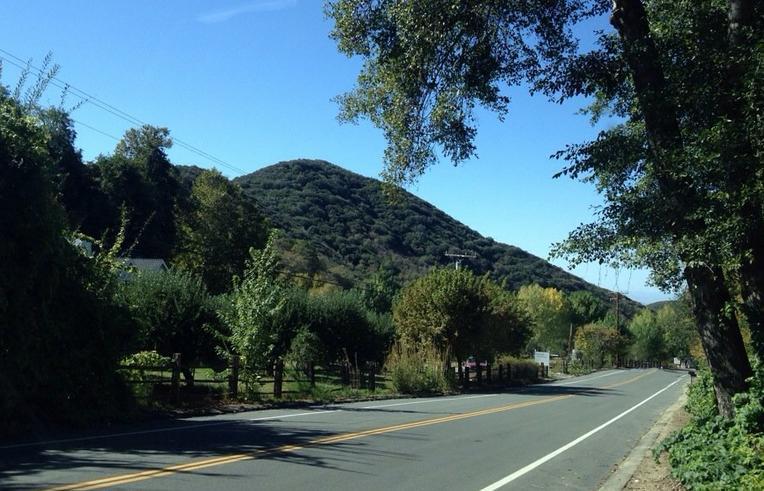 Oak Glen Directions:
Oak Glen is located in the mountains above the San Bernardino Valley, about an hour and a half from Los Angeles or Orange County and two hours from the San Fernando Valley. The atmosphere is a small town one, with many places and orchards closing at sundown. Calling ahead for reservations at the lodging establishments is recommended. Give yourself enough time for the drive to have time for apple picking.
From Los Angeles, take I-10 / San Bernardino Freeway east to San Bernardino (approximately 50-60 miles). Turn right towards Cherry Valley (0.2 miles), then turn left (east) onto Cherry Valley Blvd. (3.4 miles). Turn left (north) onto Beaumont Ave. (0.8 miles). Road name changes to Oak Glen Road. You'll reach Oak Glen in about five miles.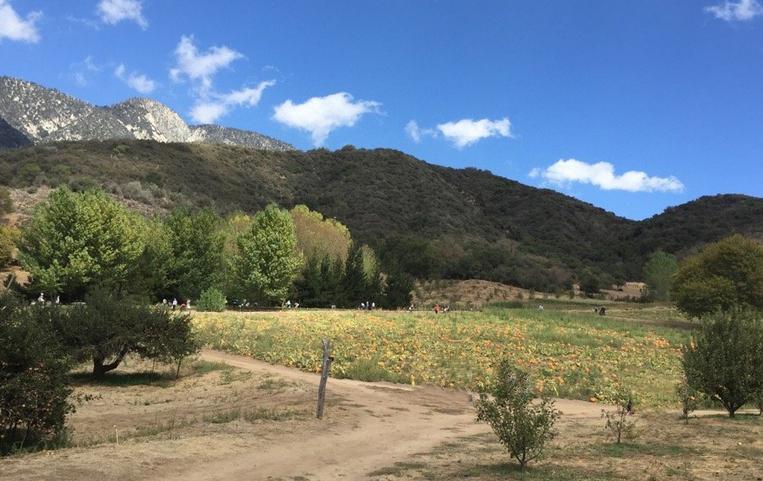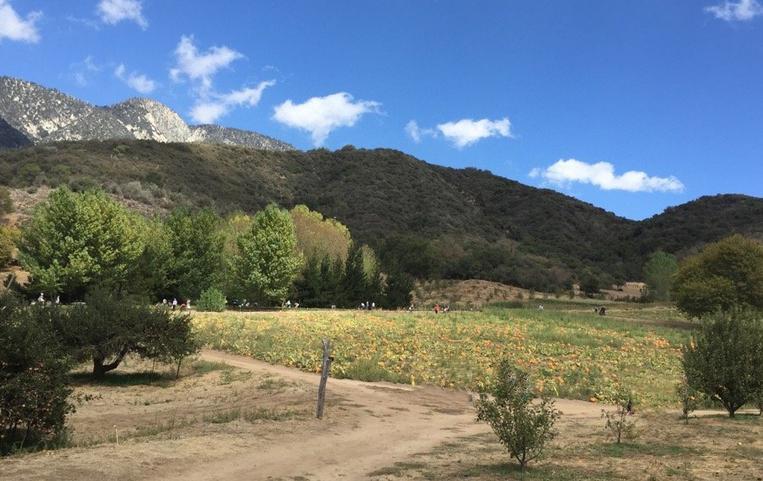 Oak Glen Apple Picking Where To Go What To Do
Apple picking season starts Labor Day weekend and runs through November. Check with each farm for details on what is in season, events, and hours.