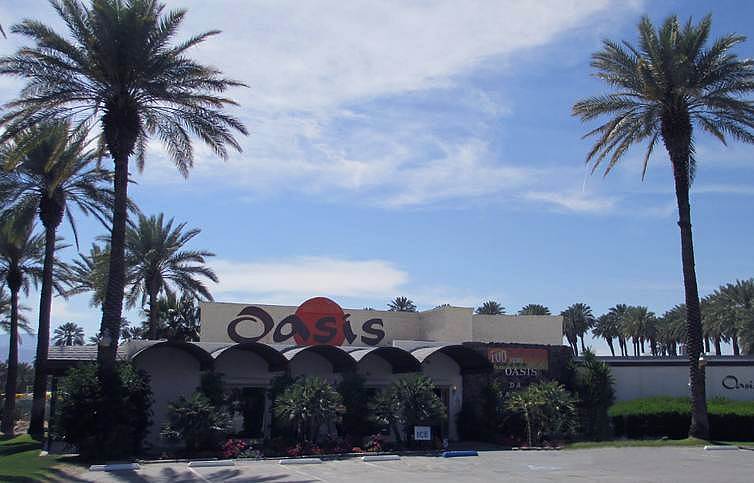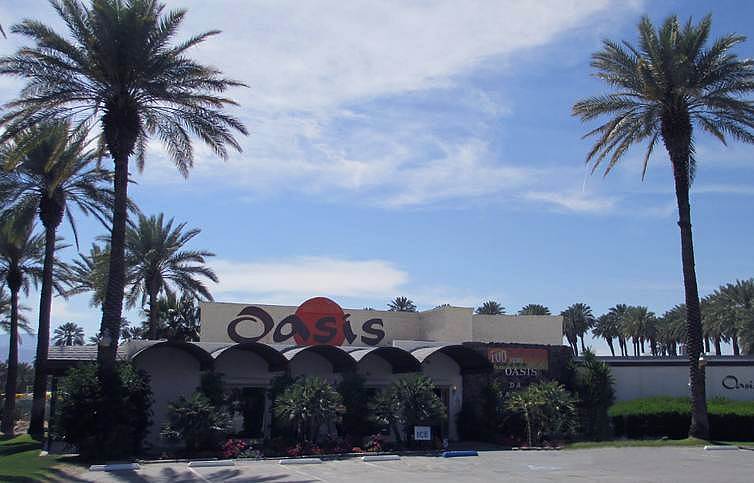 Oasis Date Gardens are a 175-acre date ranch dedicated to growing Organically Certified Medjool Dates. Located along the old road to the Imperial Valley, the date ranch was established in 1912.
While guests are not allowed to roam around the palm groves, they can visit the company store. Customers shop for date nut bread, packaged dates, dried fruit, gifts, and souvenirs.
Oasis Date Gardens store also has a tasting table to sample different types of dates for free. If you decide to purchase and spend at least five dollars, you will get a free sample size date shake.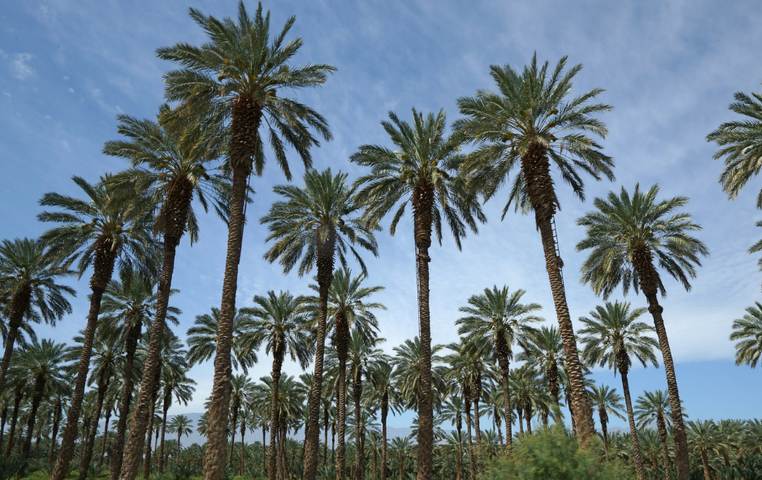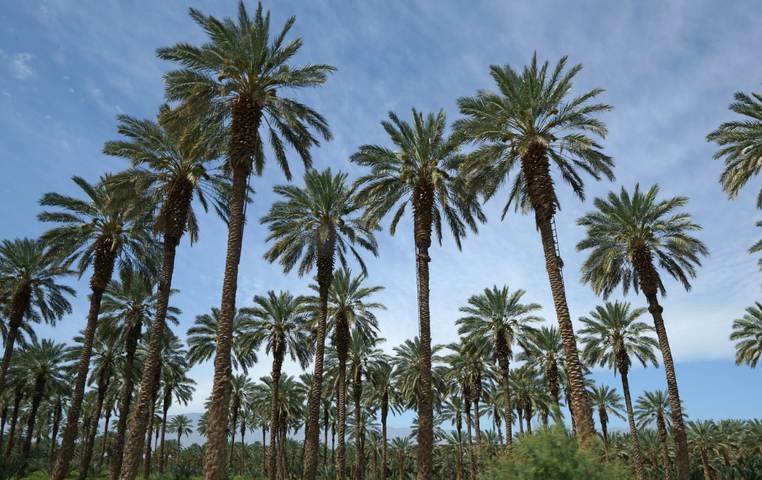 Most visitors think the best thing about Oasis Date Gardens is the shakes. Date shakes were have been around since the 1930s as a way for farmers to promote their products. And Oasis Date Gardens are the best.
Oasis Cafe serves sandwiches, hamburgers, and salads. Menu items include Spinach Date Salad, Date Bacon Cheeseburger, Date Nut Bread, and of course Date Shakes. You can dine indoors in air-conditioned comfort or outdoors in a shady patio area.
If you want to learn how dates are grown, a small theater with an informative video about date farming in the Coachella Valley.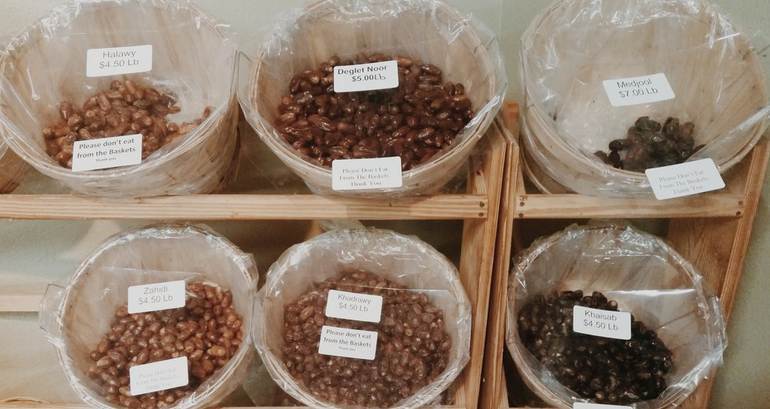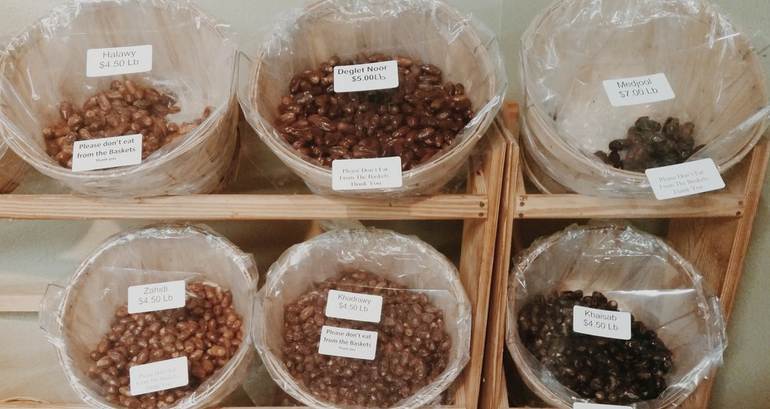 Individual tours of the ranch and packing house are not available. However, groups can arrange for a guided tour and free date tasting. Tours must be arranged in advance.
If you love date shakes, then Oasis Date Gardens is defiantly worth checking out.
Roadside attractions are few and far between these days, so don't pass up a chance to visit the date ranch.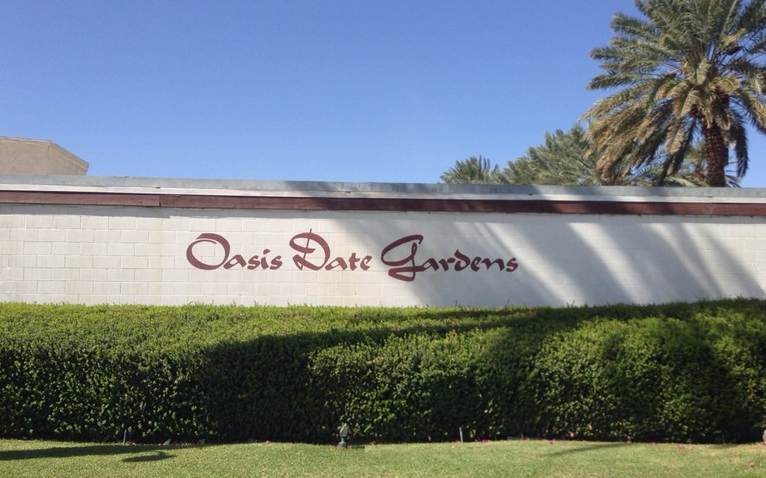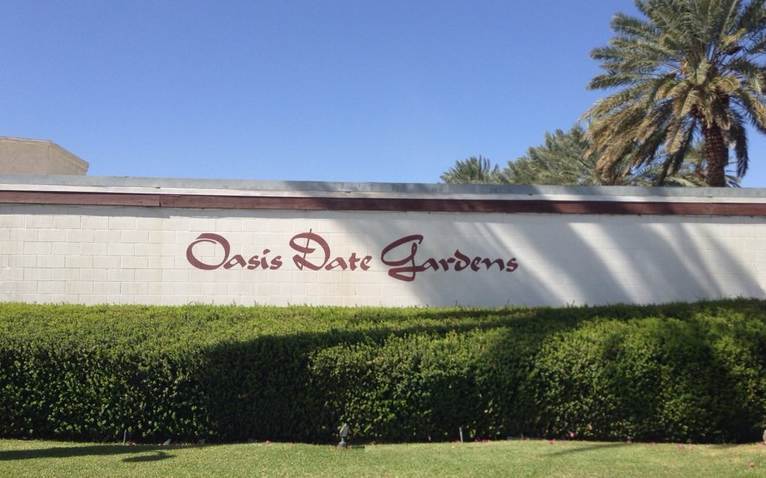 Where is Oasis Date Gardens
Oasis Date Gardens is about a 30-minute drive from Palm Springs. Two hours plus from Los Angeles of Orange County. Another option for a date shake a little closer to Palm Springs is Shields Date Garden.
Address 59-111 Grapefruit Blvd. Thermal, CA 92274 Hours: Daily, 9 AM to 5 PM Store hours sometimes change, so it is best to visit their website or call and to confirm they are open.