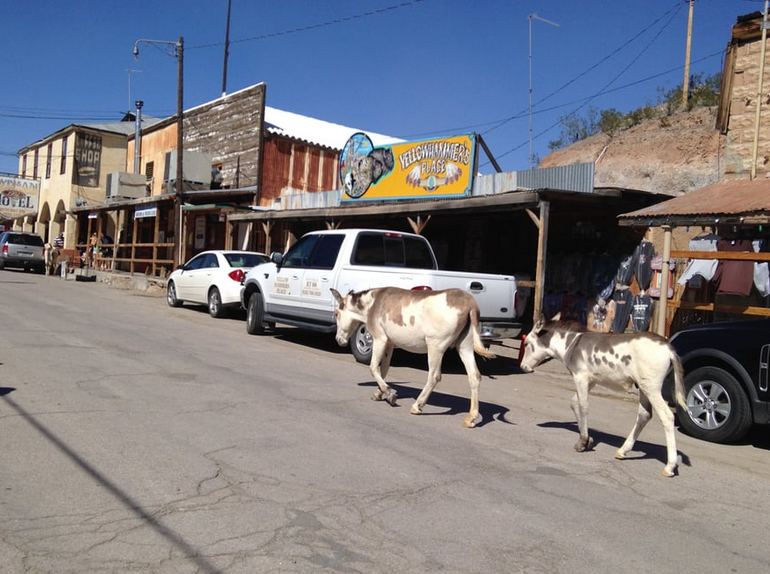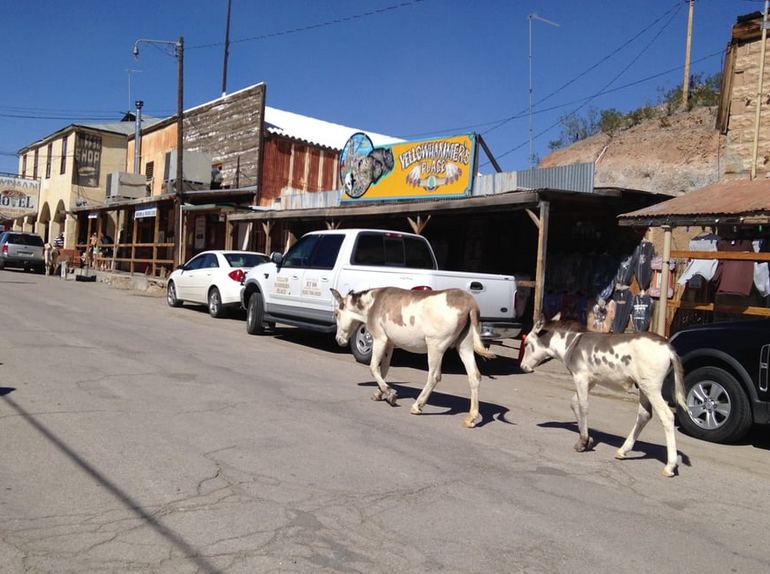 Oatman is a boom town with a history dating back to the 1860s. The Discovery of rich ore body ore in 1915 brought on a gold rush that lasted 10 years. The town attracted miners and prospectors from far and wide and grew to over 3,500 residents. In 1924 the town's main mine shut down. Some mining continued until 1944 when the last mines closed.
Today, the town thrives on tourism and burros. You can be sure to enjoy wild west fun, replete with wild burros, wooden sidewalks, staged gunfights, unique souvenir shops, and quirky annual events when you visit Oatman. An easy drive from Laughlin, Nevada, or Bullhead City, Arizona, Oatman Ghost Town is a fun place to spend the day.
Things to do in Oatman Ghost Town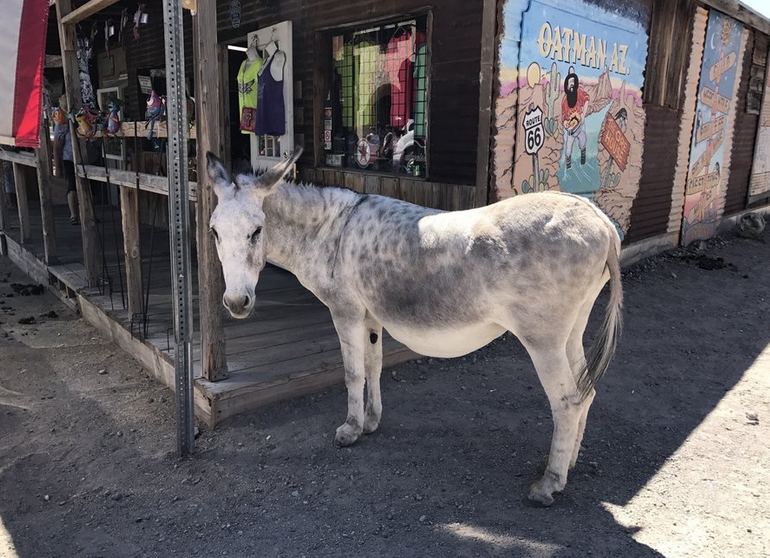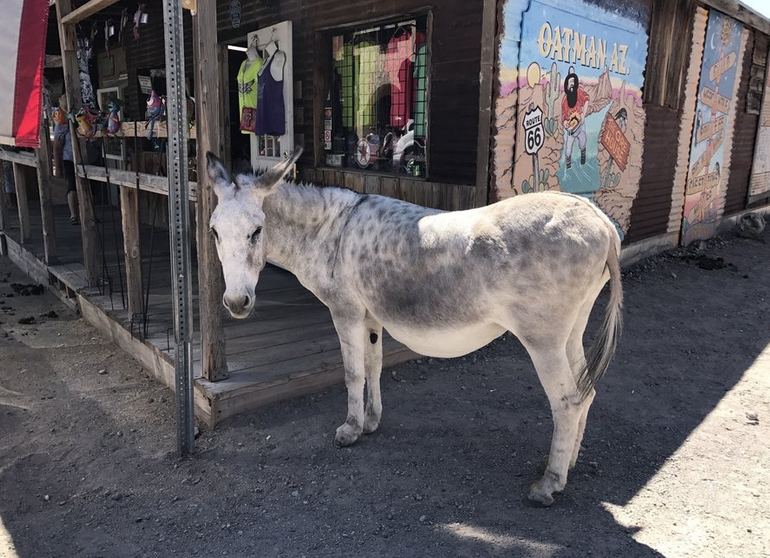 Burros of Oatman Ghost town
When driving into Oatman Ghost Town, you notice the wild burros; they are everywhere. Descendants of the pack animals used by prospectors in the 1800s, the wild burros of Arizona have found a home in Oatman. Feeding is discouraged even though most of the donkeys are friendly. Many of them have been given names by the townfolk, but caution is advised when approaching the burros they have been known to nip.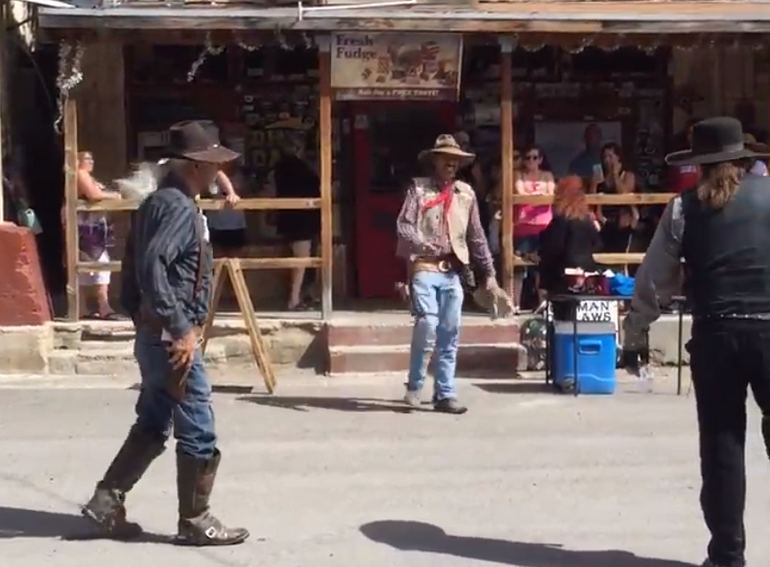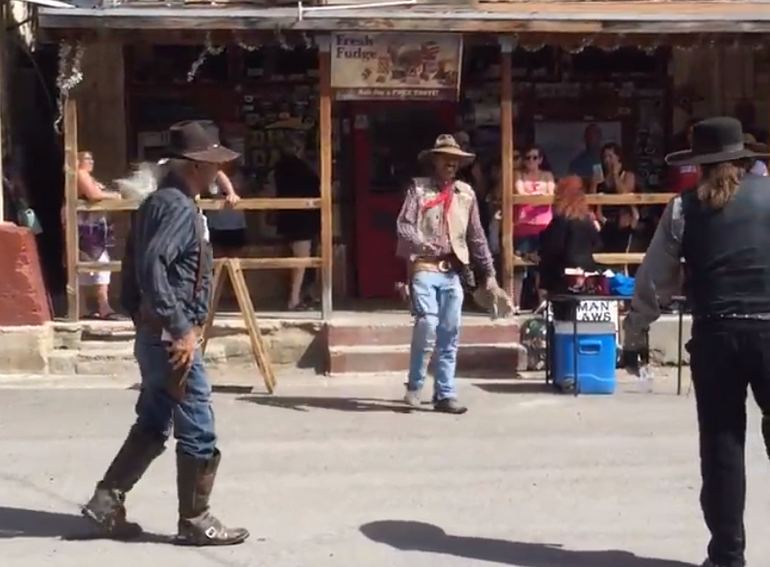 Oatman Outlaw Shootout
Oatman Ghost Town is known for being a wild west town, and what better way to experience the Wild West than to witness a shootout in the middle of the street. Held at noon and 3:30 pm most days, these fun and entertaining cowboy gunfights are not to be missed. The shows are free, but the actors do collect donations for local charities. Watch out, and don't get in the way of these cowboys who take their job seriously.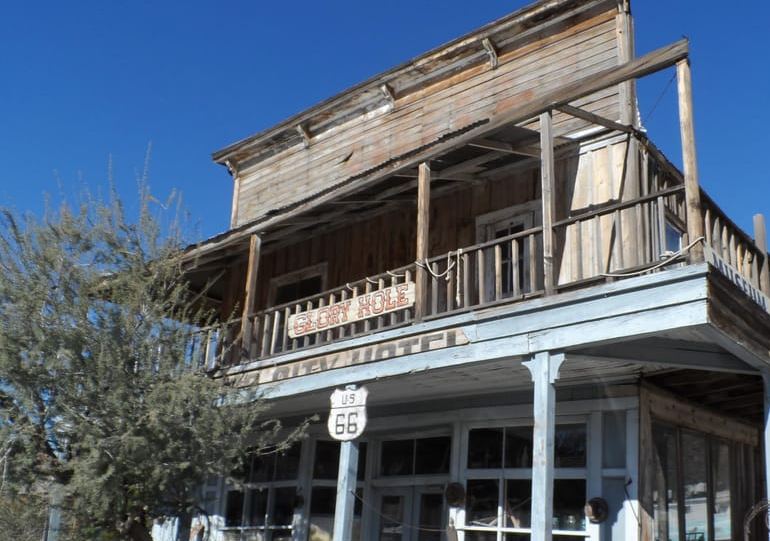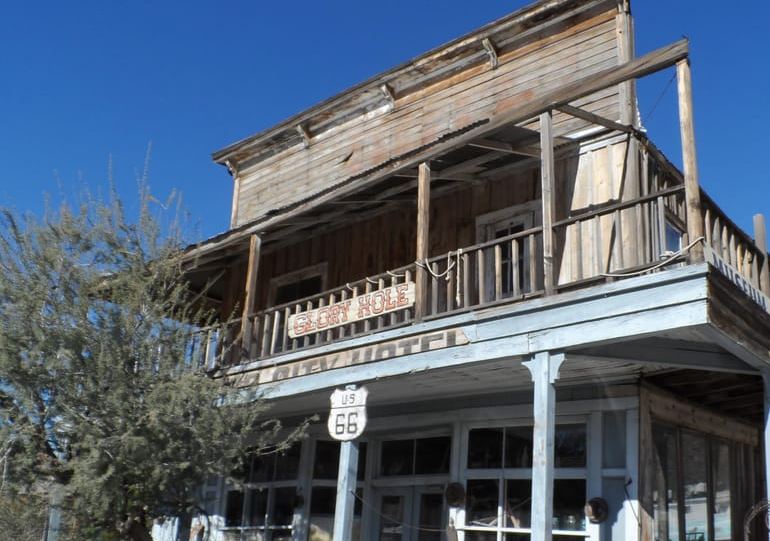 Glory Hole Museum
On Main Street, the Glory Hole Museum is chock full of antiques, memorabilia, and artifacts from Oatman's past. Displays include a bed from the ghost town's redlight district, desks from the Oatman School, bottles, and mining equipment. Built in 1915, the museum building was originally the town's drugstore.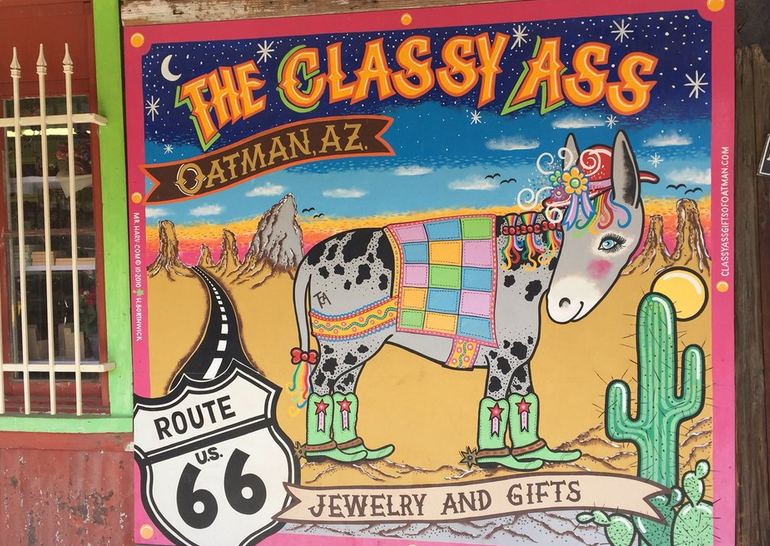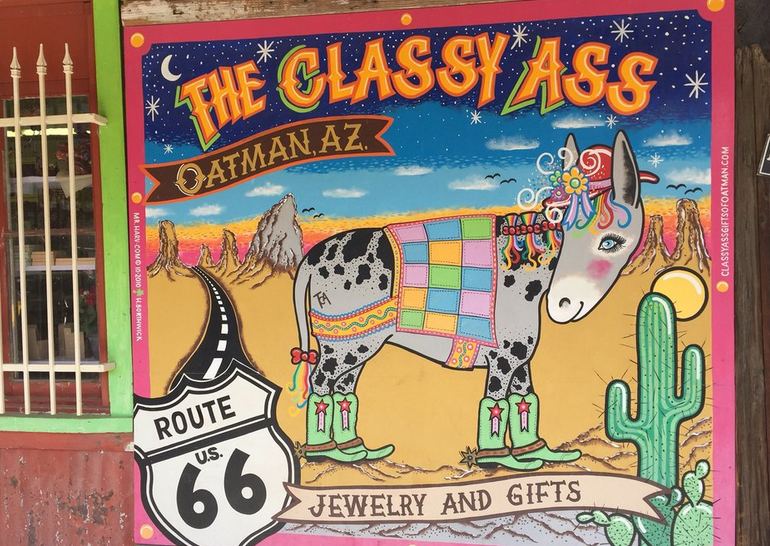 Souvenir Stores & T-Shirts
During the boomtown years, Oatman's street was lined with saloons. Today there are quirky Souvenir Stores with just as quirky names. Jackass Junction, Outlaw Willies, The Classy Ass, Oatman General Store, Yellow Hammers Place, Bucktooth Burro, Jack Ass Treasures, Fast Fannys, and Saving Your Ass. Souvenir T-shirts can be found in every store. Tip. We found out, the further up the main street you go, the cheaper the shirts get.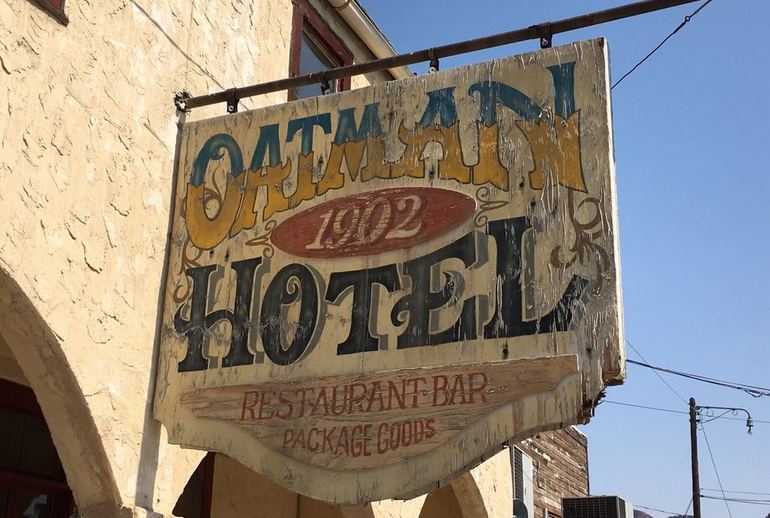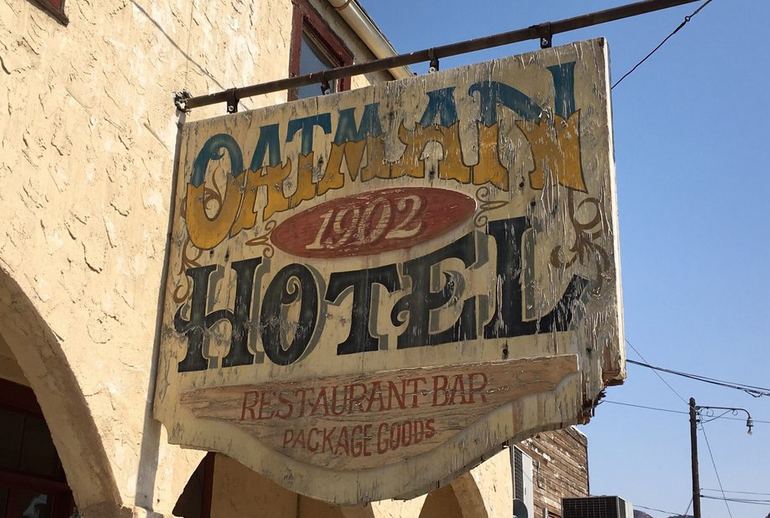 Oatman Hotel
One of the most interesting attractions in Oatman is the famed 1902 Oatman Hotel. Apart from a great buffalo burger, the hotel's main claim to fame is the honeymoon suite of actors Clark Gable and Carole Lombard, who catapulted the hotel to great heights with their stay there in 1939.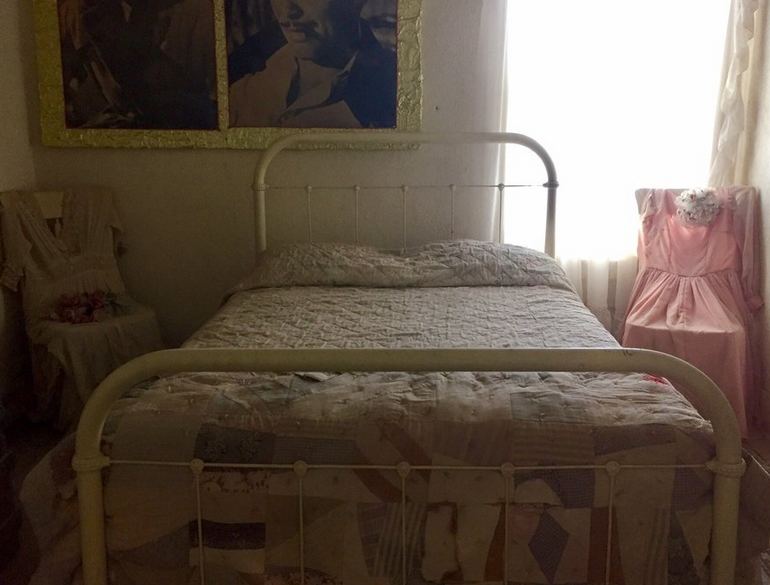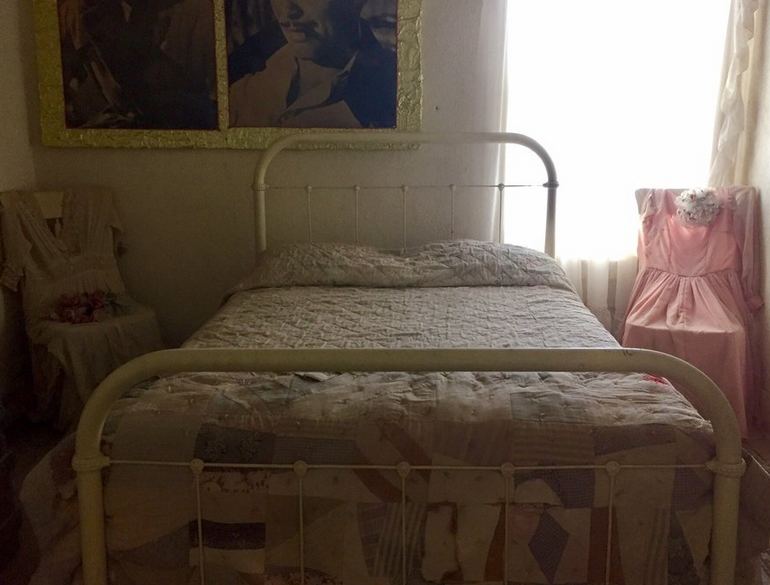 The suite is located on the second floor, and you can check it out through a window in the door. There is also a large gift shop upstairs. Don't forget to sign a dollar bill and tape it to the bar's ceiling at the hotel.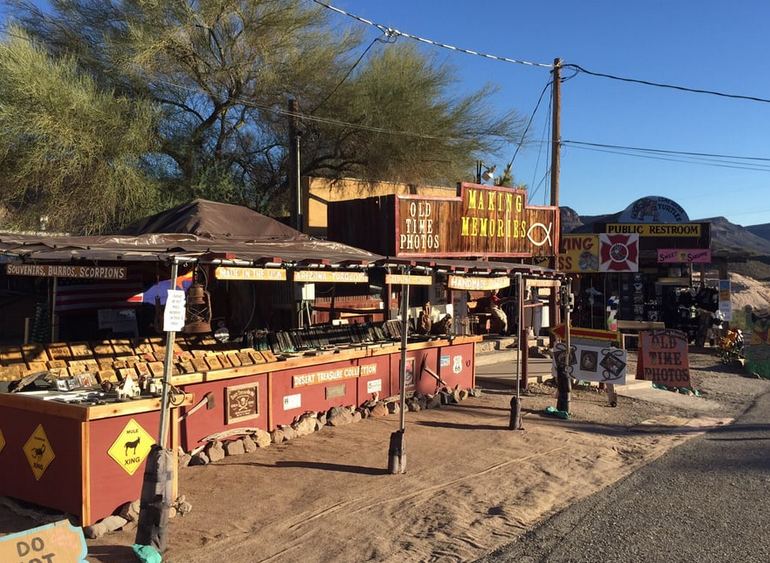 Making Memories Old Time Photos
Making Memories, a photo studio that lets you dress up like a cowboy or cowgirl. Choose a western outfit, pick a background, and get an Old Time Photo taken at this studio. What's more, if you suddenly feel the need to get married, the owners are licensed ministers and can get you hitched up. 88 Main Street Oatman, AZ.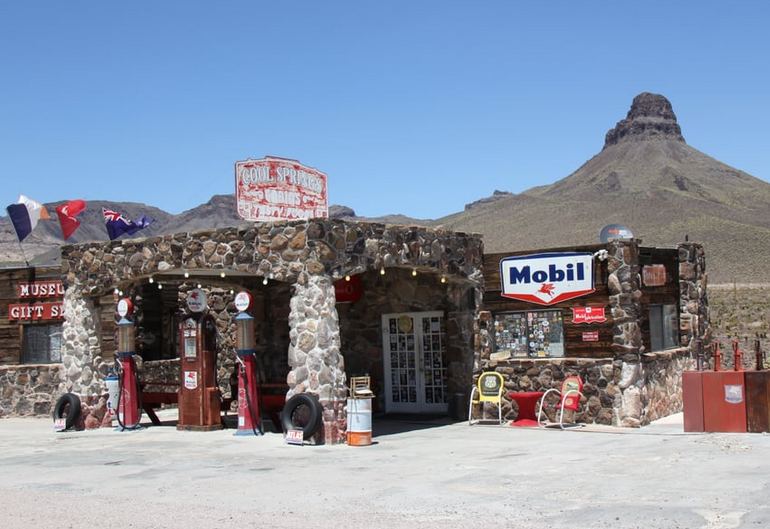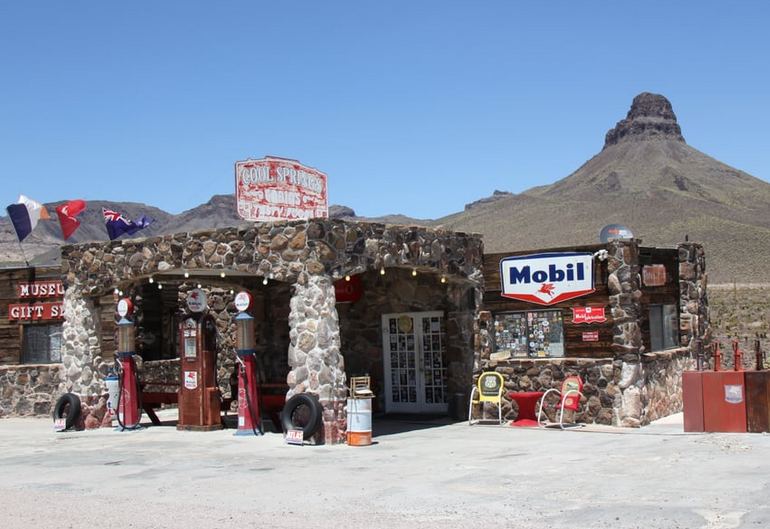 Route 66 Cool Springs Station
The main road through the town, Oatman Road, the old Route 66. The two-lane road is a 42-mile stretch that climbs Sitgreaves Pass at an elevation of 3,550 feet and passes through the gorgeous Arizona desert. One must-see spot along route 66 is Cool Springs Station. This one-time service station is now a route 66 museum. Built-in the 1920s, there was originally a gas station, cabins, and restaurant. Learn more about Cool Springs Camp.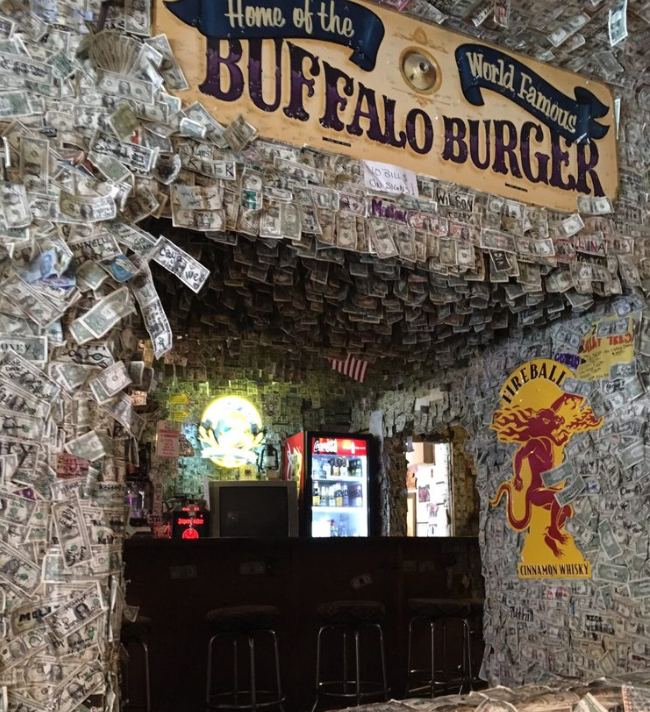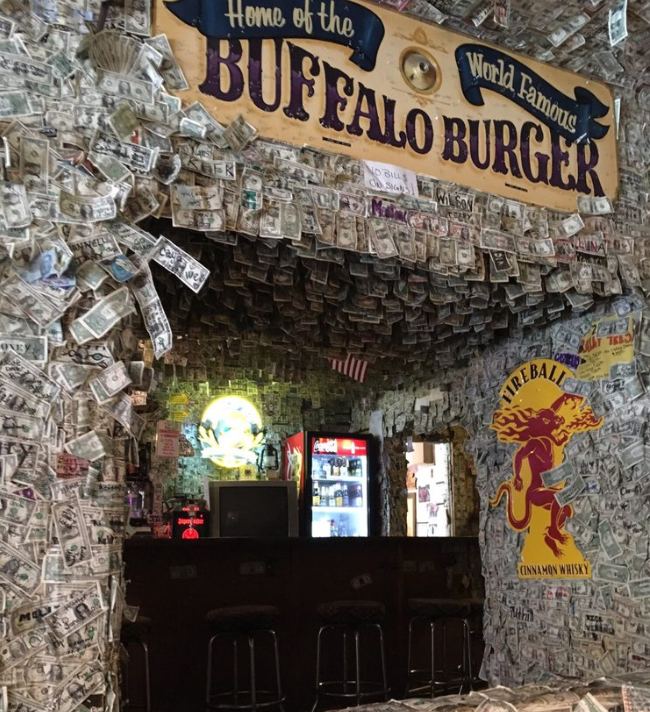 What's cooking in Oatman Ghost Town
If you are craving southwestern comfort food, the town has a few eateries that have you covered. Try out Olive Oatman Restaurant for some great chili and peach fry bread. For prickly pear candy, visit the Oatman Candy Shop. For a cool drink visit, Judy's Saloon and the Oatman Hotel serve breakfast and lunch items.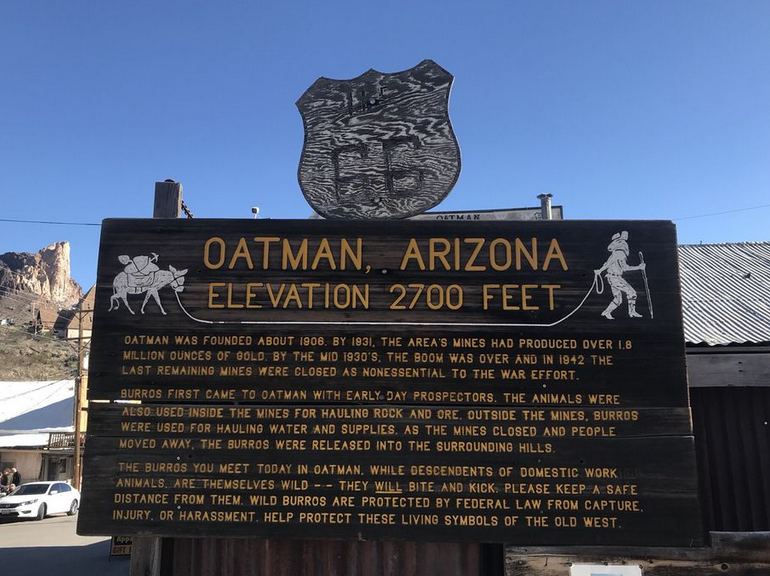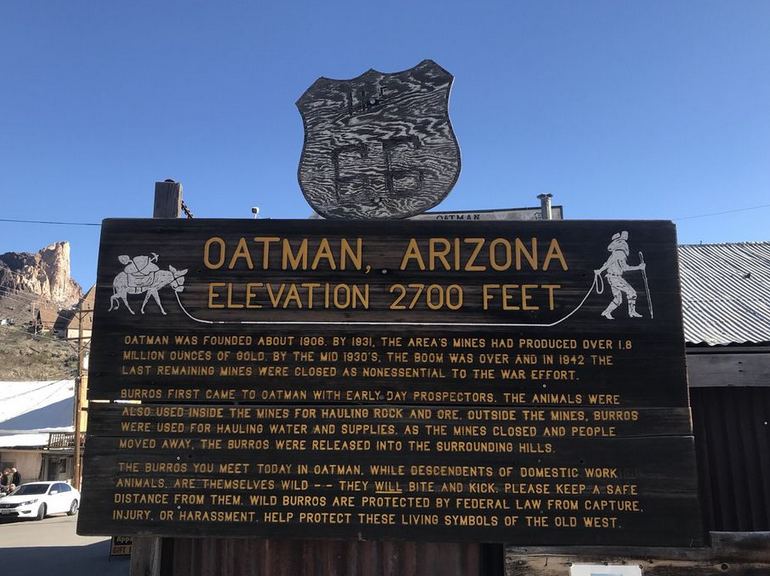 Getting to Oatman
Oatman Ghost Town is located on historic Route 66, 25 miles from Needles, California, 30 miles from Laughlin, Nevada, and 28 miles from Kingman, Arizona.