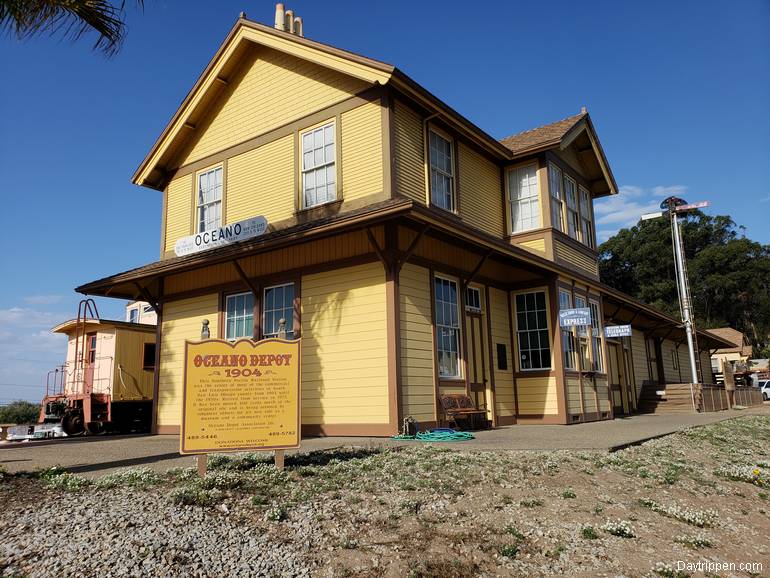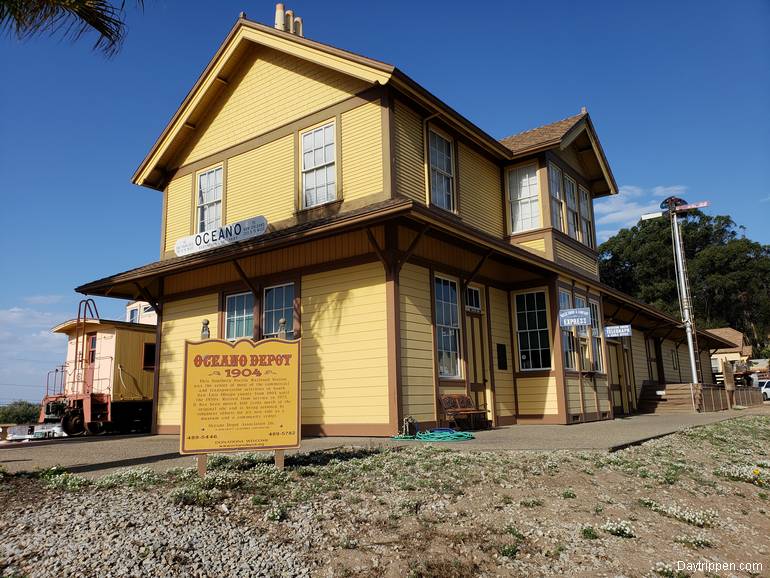 Oceano Train Depot Railroad Museum is located along Highway One in the California Central town of Oceano. This beautifully restored 1904 Southern Pacific Railroad Station looks better today than when it was the main transit hub for Southern San Luis Obispo County.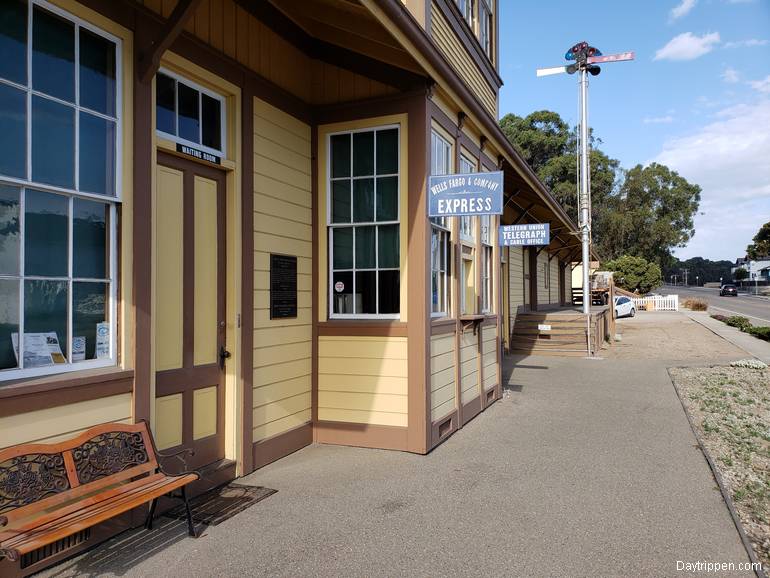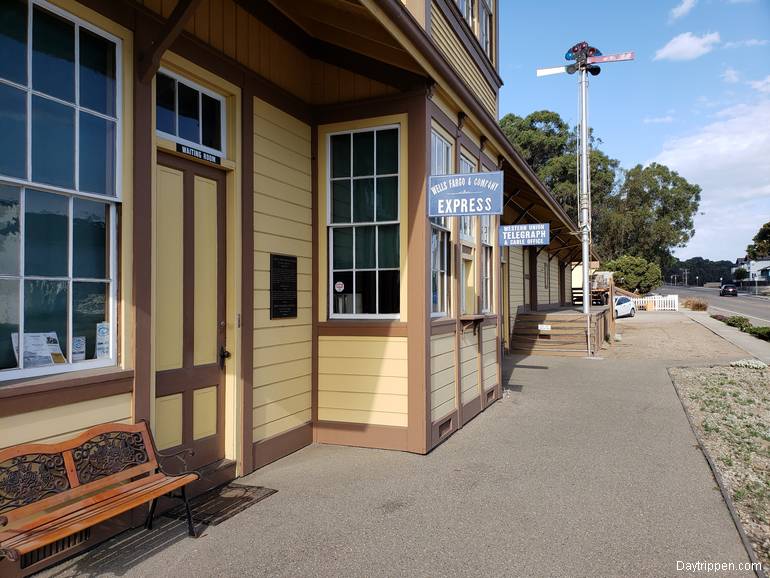 From 1904 until the mid-fifties, the depot was used for both passenger and freight service. The depot saw a continued use for freight station until 1973, when it was closed and boarded up. The depot sat abandoned for several years and was scheduled for demolition. In 1978 the building and moved a quarter of a mile north to its current location overlooking the railroad tracks.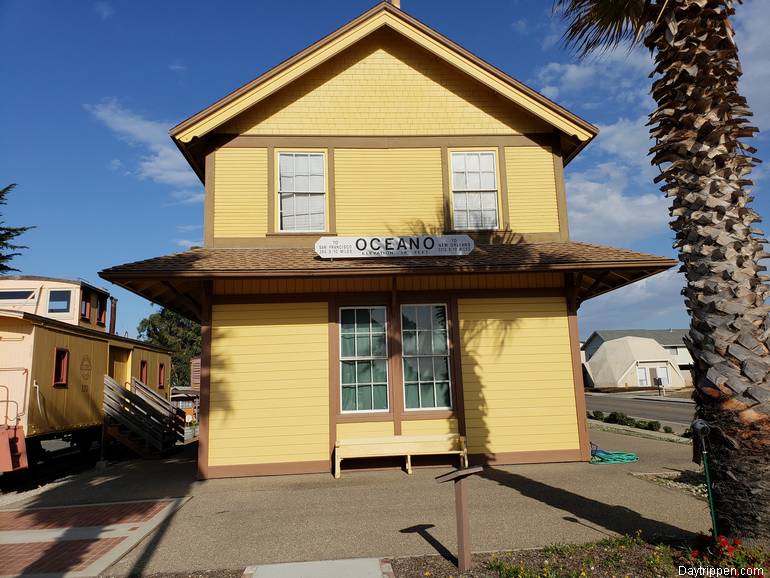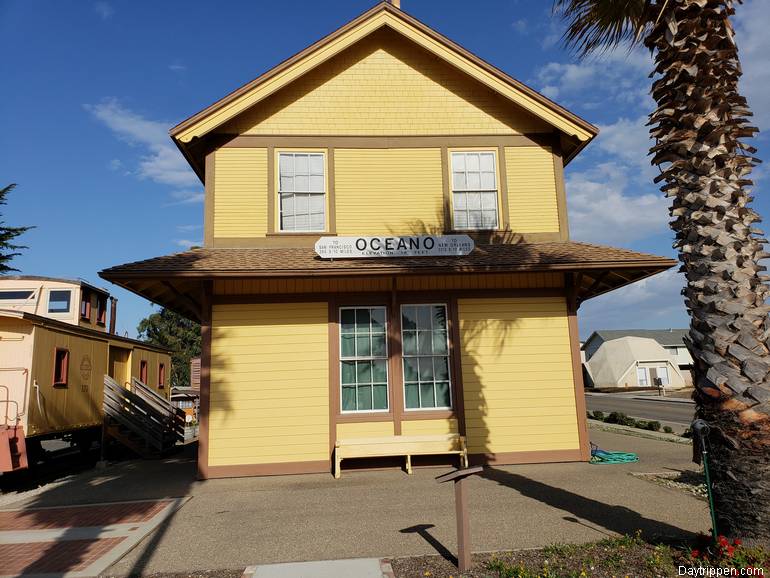 Over the years, the Oceano Train Depot has been restored by volunteers and now serves as a community center and Railroad Museum. Inside the depot, visitors will find railroad artifacts and memorabilia from Oceano and the surrounding area. On display are railroad tools, photos, maps, and tons of information about Oceano's history.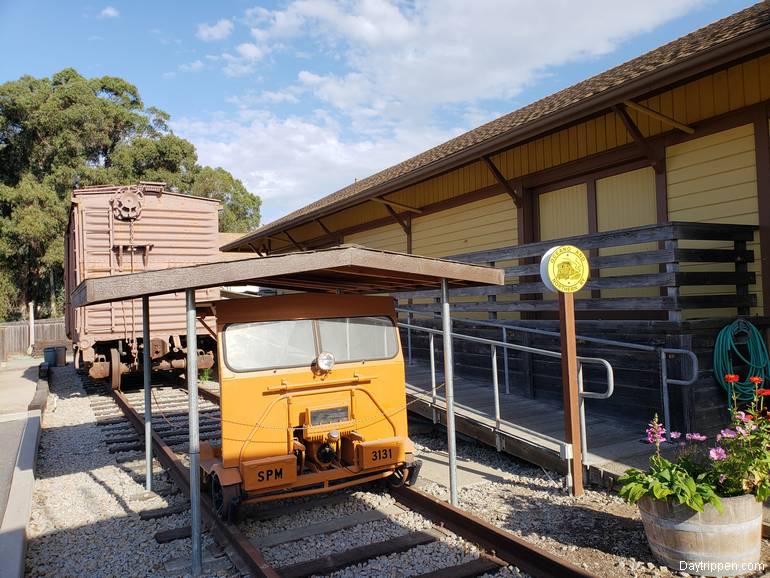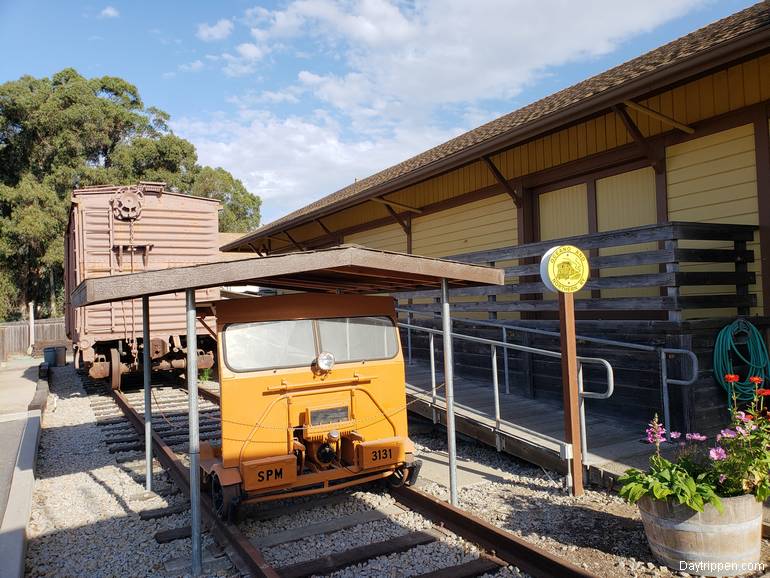 Outside of the Train Depot, it is just as interesting as the inside. Even if you pass by when the museum is not open, it is well worth a stop. Take some photos, walk around the grounds and imagine what life was like back in the early days of Oceano, California.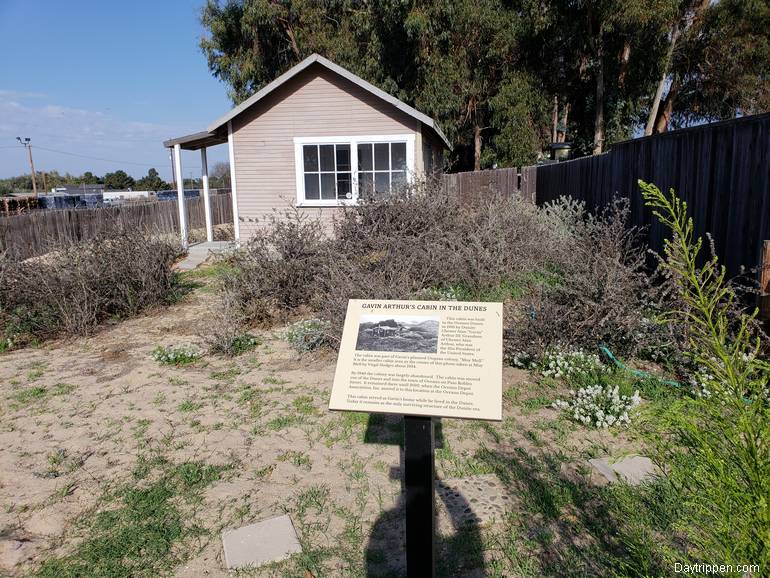 Gavin Arthur's Cabin in the Dunes
This cabin was built in 1931 and is the only building left from the Utopian dune colony of Moy Mell that once existed in the Oceano Dunes. This tiny cabin and photographs are left of the Dunites community that used to live in the dunes in the early to mid-1900s.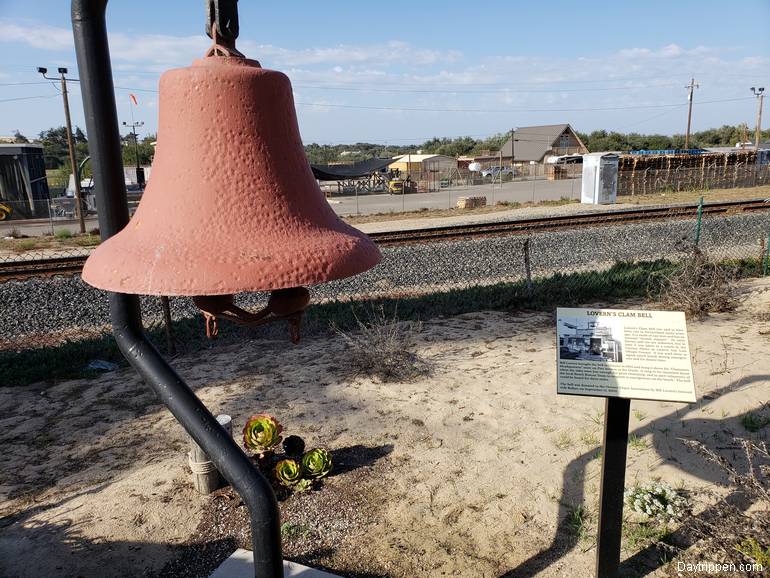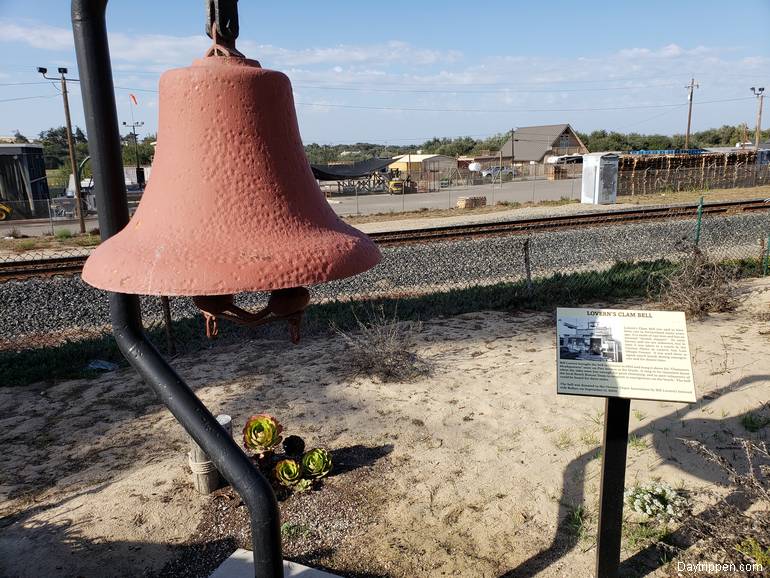 Oceano Train Depot Lovern's Clam Bell
Lovern's Clam Bell is unique when it comes to bells because it has a double clapper. The bell was used to signal ranch hands that it was time for dinner before it was moved to Oceano in 1954. The bell sat on top of the long-gone Clammers Headquarters store on Pier Avenue. The bell rang to signal when the tide was low enough to start digging for clams or when there was an emergency.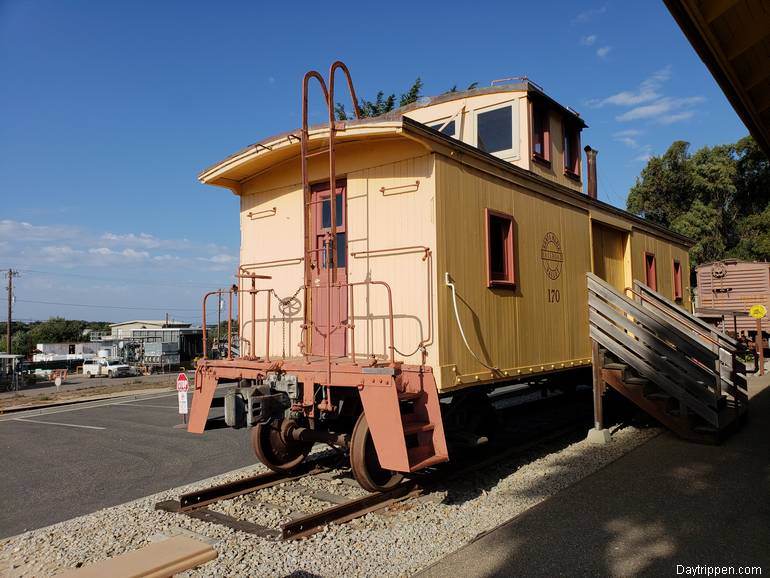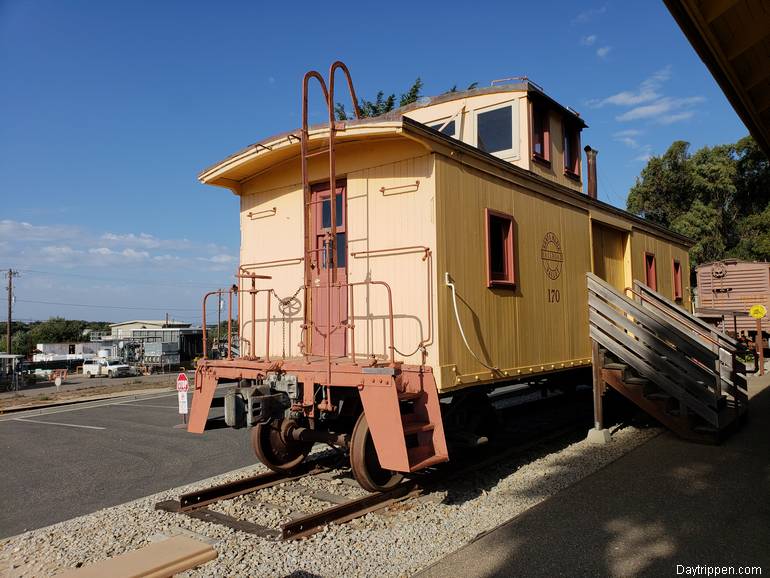 Rolling Stock 1907 Caboose
The wooden caboose at the depot has an interesting history. It has seen use on the San Pedro/ Los Angeles Railway, Santa Maria Valley Railroad, and is now on display at the Oceano Train Depot. There is also a vintage boxcar that serves as a bathroom and for storage on site.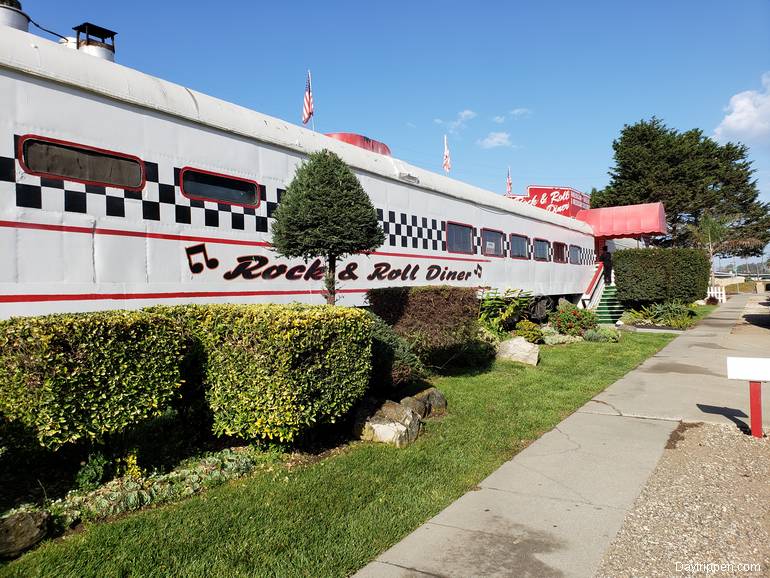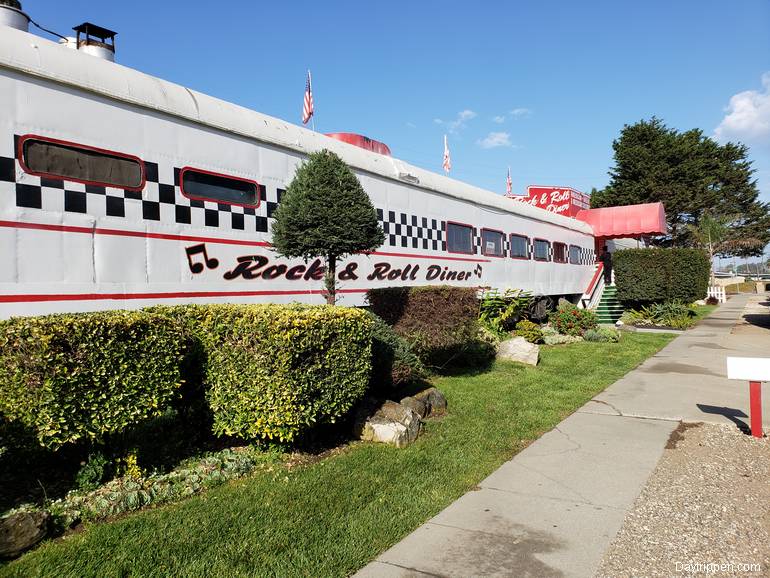 Rock-N-Roll Diner Oceano CA
After visiting the historic depot, we suggest you take a quick drive north on Highway One to the Rock-N-Roll Diner in Oceano. Two train cars, a 1946 Pullman dining car, and an original 1947 lounge car have been joined together to create one of the unique eateries along California's Central Coast. Serving breakfast, lunch, and dinner at 1300 Railroad St. Oceano, California. Website.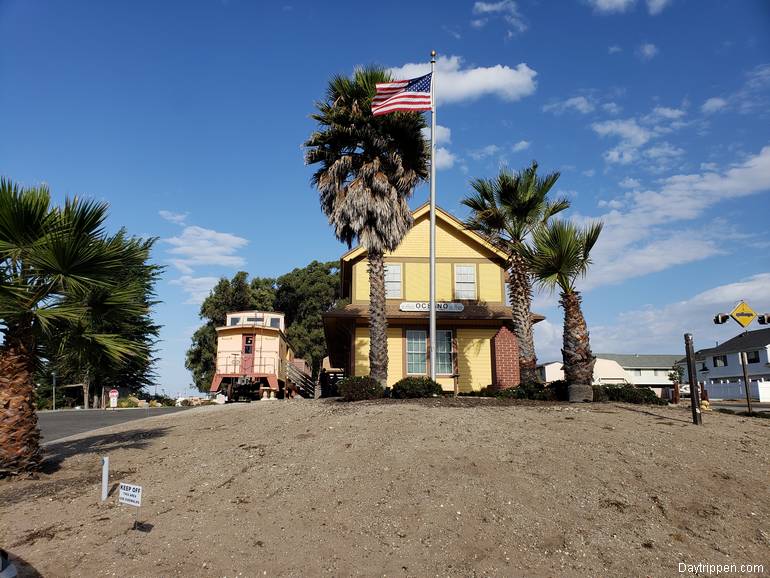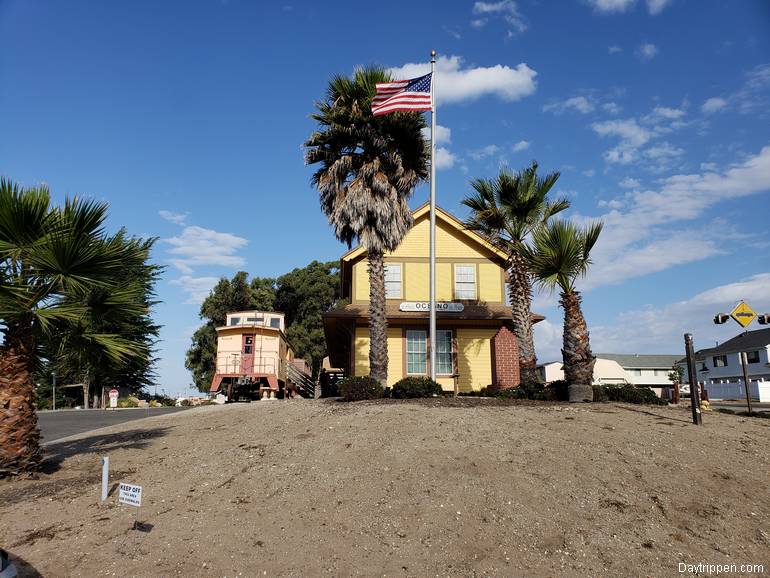 Oceano Train Depot Railroad Museum is open on Sundays from 1-3 pm. The Depot grounds are open 7-days a week and well worth a look around. For more info on the Oceano Train Depot, visit their website. You can find the depot at 1650 Front St, Oceano, California. Four miles south of Pismo Beach.