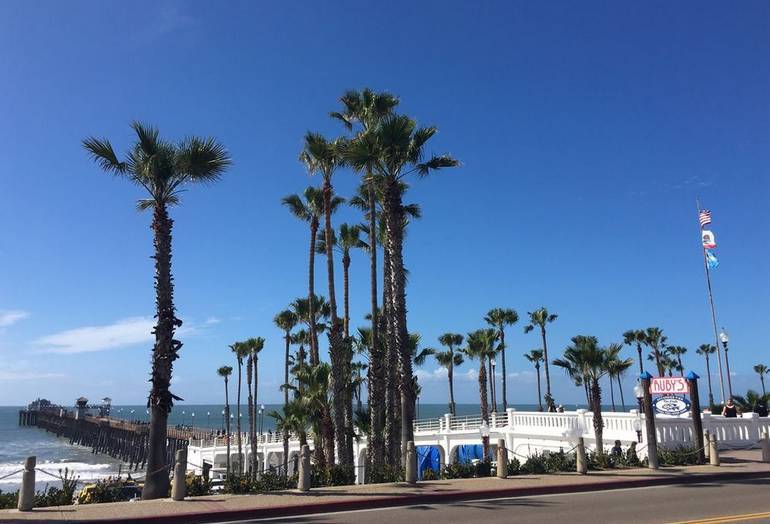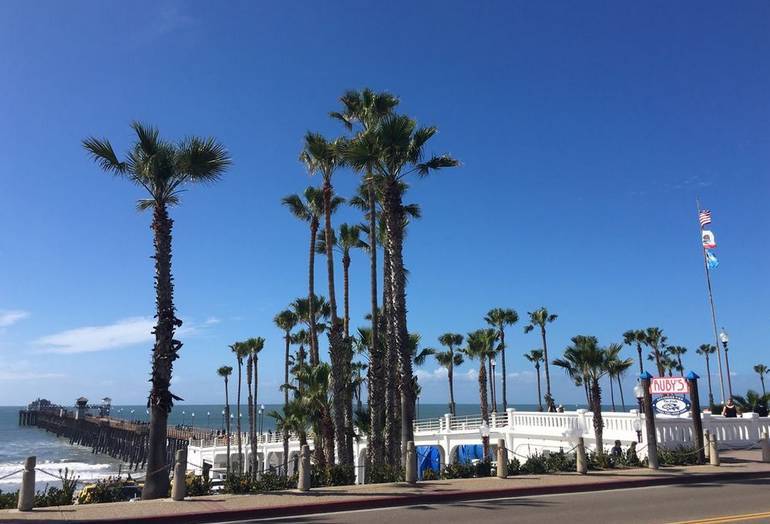 When it comes time for a beach getaway, Oceanside is a must-see destination. Located in San Diego County, it's within minutes of countless attractions in nearby San Diego but gives you a place to unwind and enjoy the small beach town atmosphere.
At the turn of the century, Oceanside was a beach town devoted to activities on a 6-mile stretch of beaches, but since the Marine Corps Base at Camp Pendleton was established in 1942, the area has been home to U.S. armed forces personnel. At one time, the Chamber of Commerce Slogan promoted this beach town with a huge billboard along Highway 101, "Tan Your Hide in Oceanside." These days the Chamber of Commerce has a slightly different vision "Oceanside Classic California Beach Community.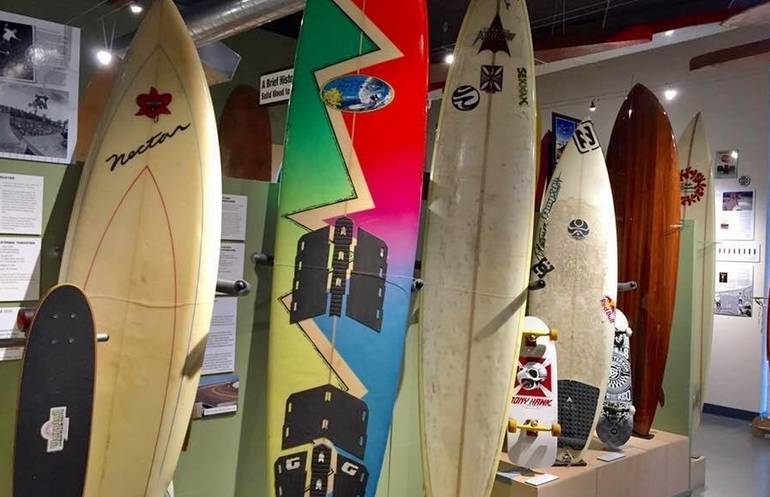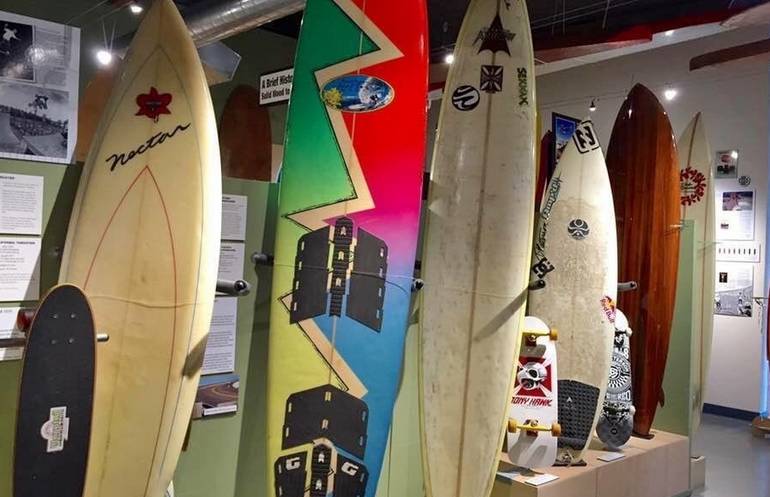 1. California Surf Museum
No trip to Oceanside is complete with a stop at the California Surf Museum. Opened in 1986, it celebrates the history of surfing in California with exhibits, films, and participation in local events. Memberships are available to support the foundation. The museum is open daily and is located at 312 Pier View Way Oceanside.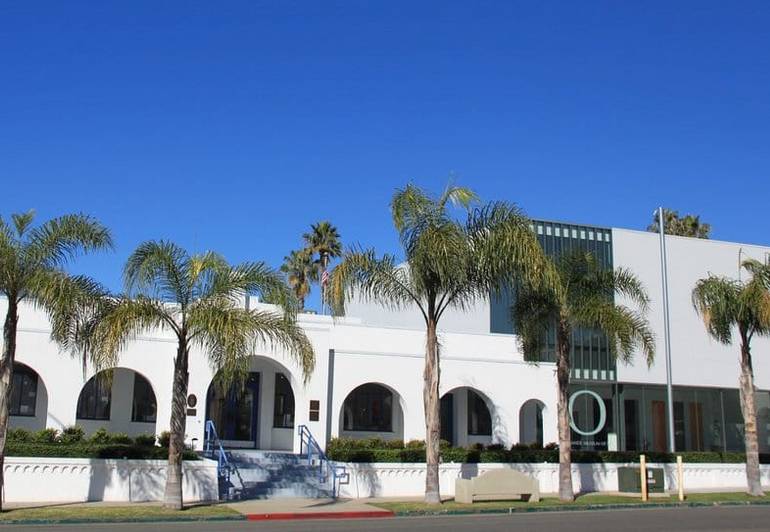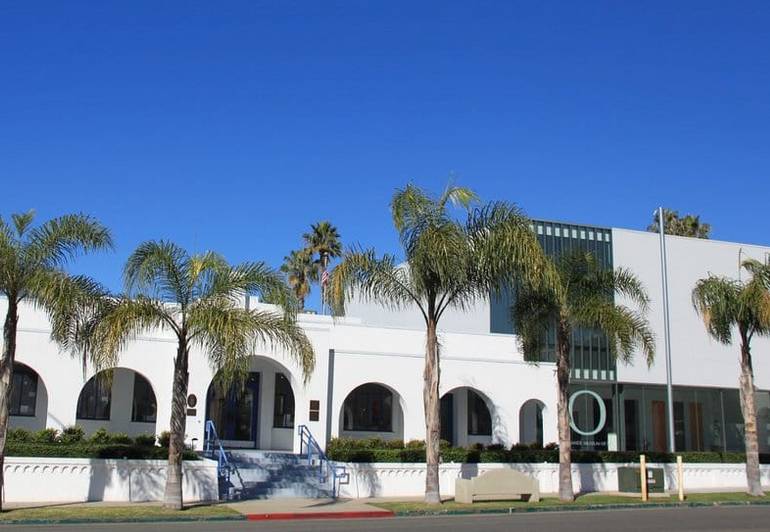 2. Oceanside Museum of Art
The Oceanside Museum of Art offers fascinating contemporary art exhibitions year-round. Museum programs include concerts, films, culinary events, evening events, docent tours, and chartered travel destinations. The museum charges a modest admission fee, but children and students with ID are free. 704 Pier View Way Oceanside, CA 92054. The museum's website has detailed information on current exhibits.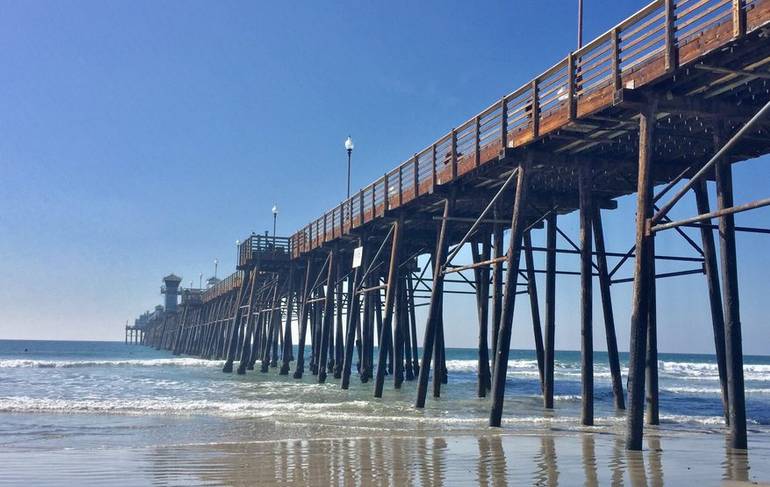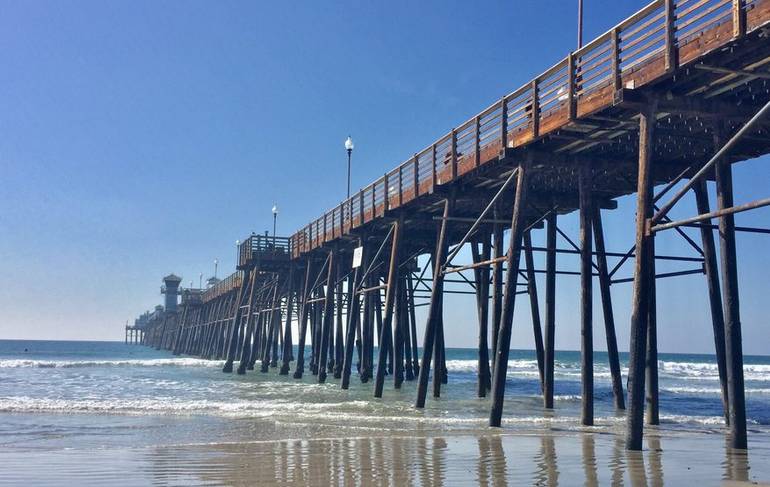 3. Oceanside Pier
Surfing contests are held at the Oceanside Pier. Various events are held at the Oceanside Pier Amphitheater. The pier itself is a beautiful walk and a popular fishing spot as well. No water activity is allowed within 100 feet of the pier. Still, there are plenty of covered picnic tables, benches, and barbecues available, as well as some fire rings on the adjacent sand. Pier View South is Oceanside's most popular beach. If you don't mind crowds, you will be comfortable here. Restrooms and showers are provided.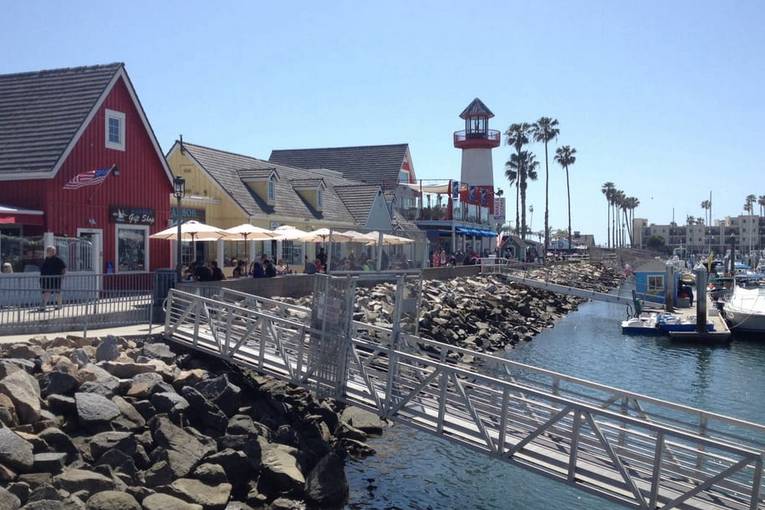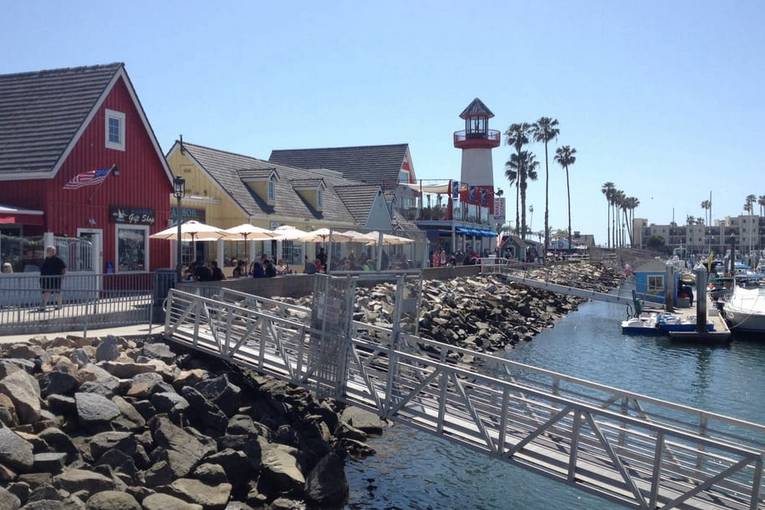 5. Oceanside Harbor Village
Harbor Restaurants include Rocking' Baja Lobster Bar & Grill, Jolly Rodger, Oceanside Broiler, Stratford at the Harbor, and Joe's Crab Shack. Harbor Village features tourists stores along with a couple of Restaurants. Adjacent to the village along the north jetty is Oceanside Beach. Charter fishing boats and whale watching tours depart from the harbor. Website.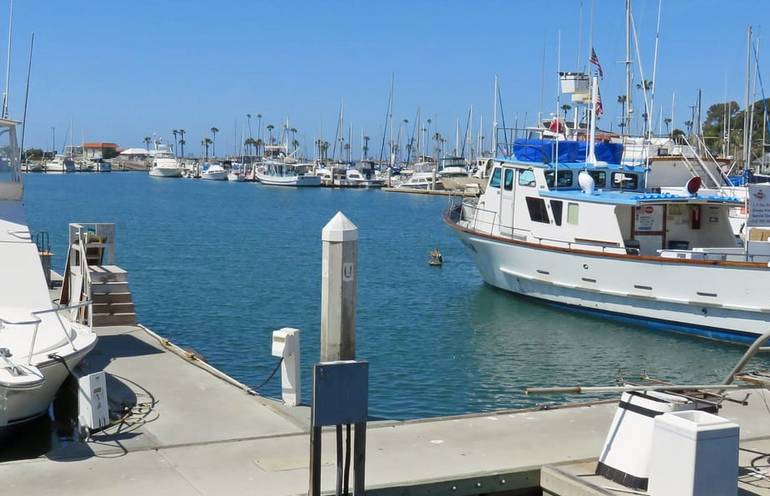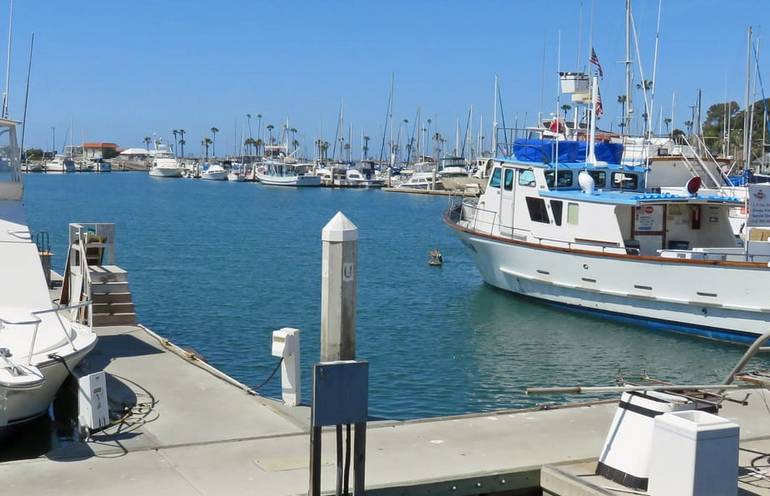 6. Beach Camping Oceanside Harbor
Overnight camping is allowed at the Harbor Beach parking lot. All you have to do is pay for parking. Camping is on a first-come, first-serve basis. There is a five-night limit in any 30-day period. Barbecues and stoves are not allowed in parking lot areas, landscaped areas, or sidewalks. Barbecues and stoves can be used on the beach, but no portable fire pits are allowed.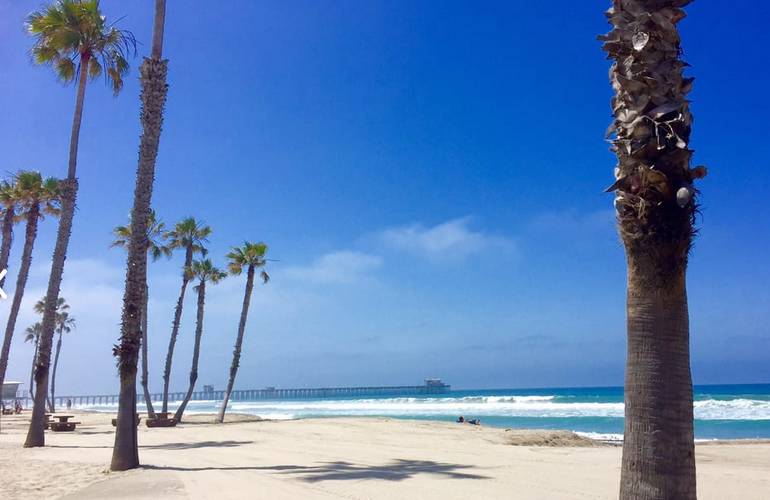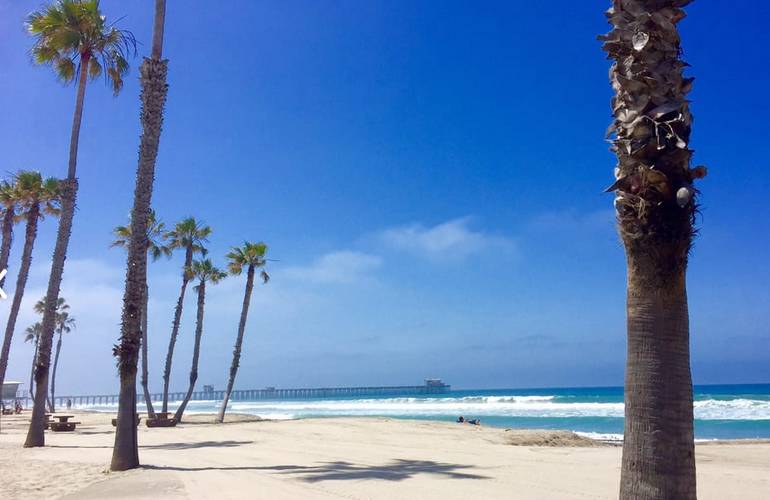 7. Buccaneer Beach
Buccaneer Beach is Oceanside's smallest beach and is designated for swimmers, waders, and bodyboarders only, meaning it's closed to surfing the flagged area due to conditions. Outside, the flag is open for all water sport. Buccaneer Park is located just across the street from the beach and has a large grass area, jungle gym, basketball court, picnic tables, barbecue grills, restrooms, shower, snack bar, and public parking.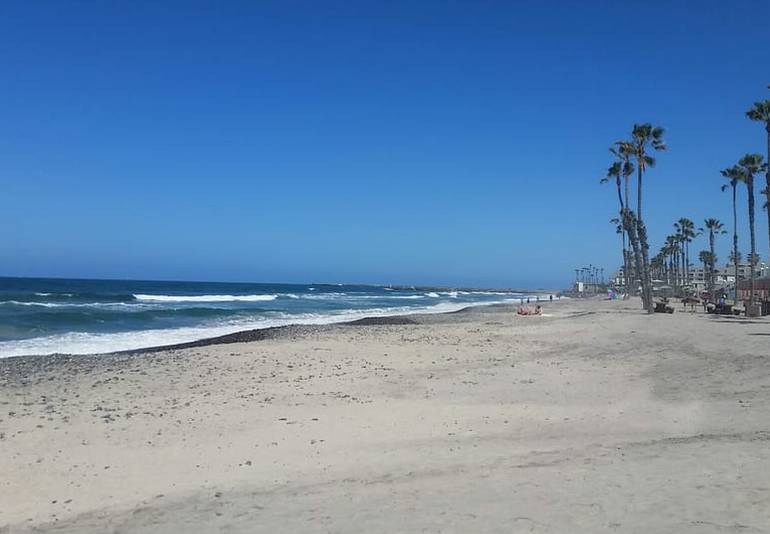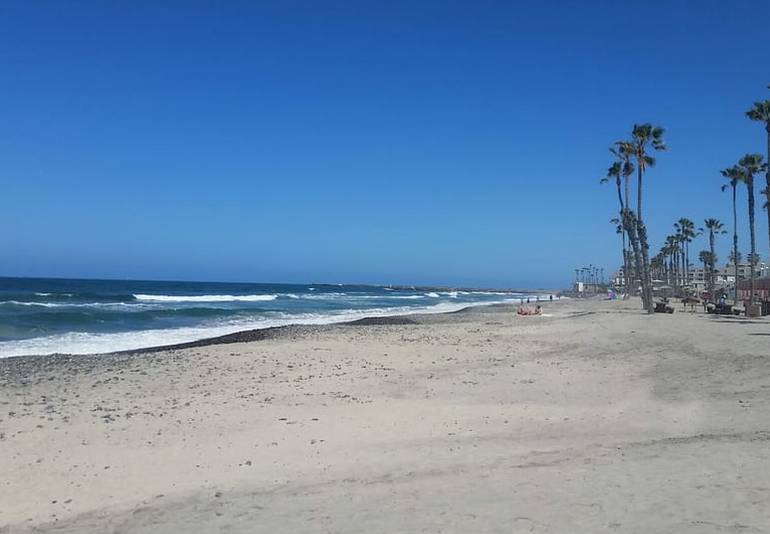 8. Oceanside Boulevard Beach
Oceanside Boulevard Beach offers more actual beach area than Buccaneer Beach and is filled with private homes facing the ocean. There are no restrooms located at this beach. There is a shower. Parking is available along Pacific Street and other neighboring streets.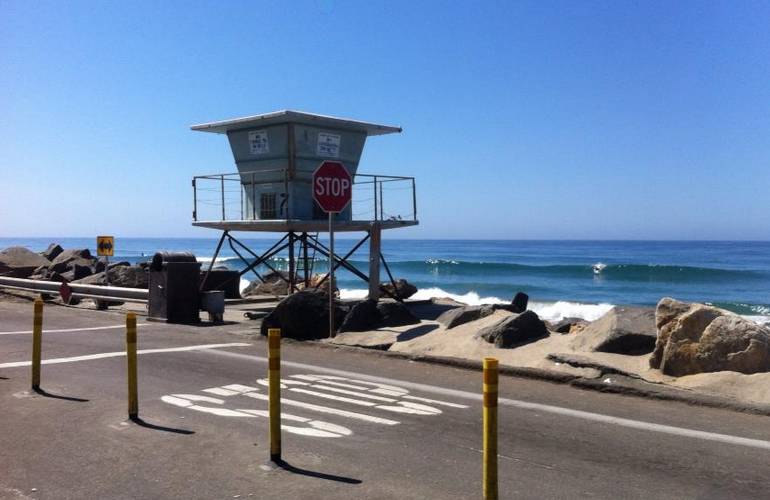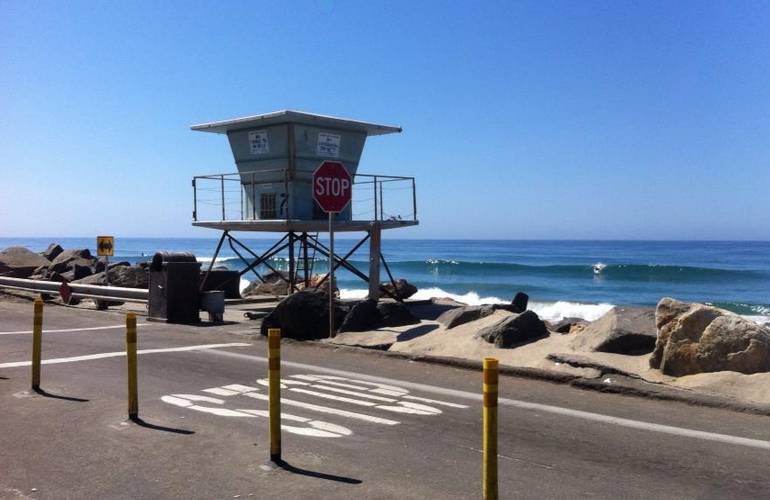 9. Wisconsin Street Beach
Wisconsin Street Beach is located at Wisconsin Street and The Strand, a one-way southbound street that parallels the Pacific Ocean. There is a ramp just north of lifeguard tower 7 for access to the beach. This is Oceanside's least frequented beach because it's narrow, so it's a great day spot to avoid the crowds. When the tide is high, the water often comes all the way up to the rocks, leaving very little or no beach at all. A small pay parking lot is located directly behind the lifeguard tower on The Strand. There is also parking along Pacific Street.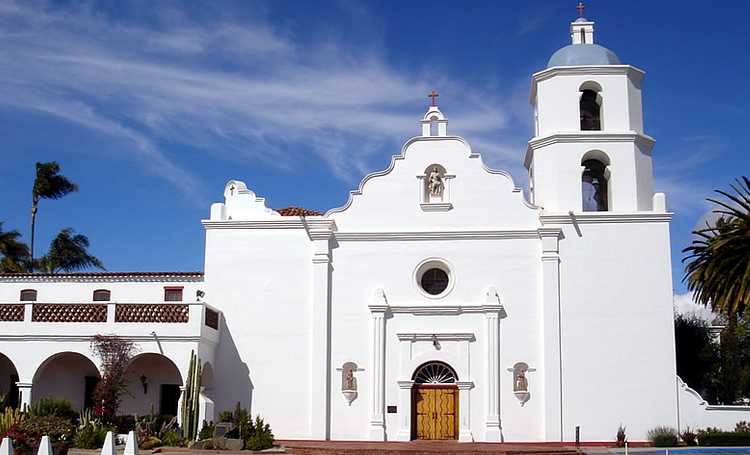 10. Mission San Luis Rey
For history buffs, Mission San Luis Rey is only a short drive from the center of town. Mission San Luis Rey is the largest of the California missions. The only one adorned with a wooden dome is also unique to the site, as are the side altars, and the Madonna Chapel originally served as a mortuary chapel.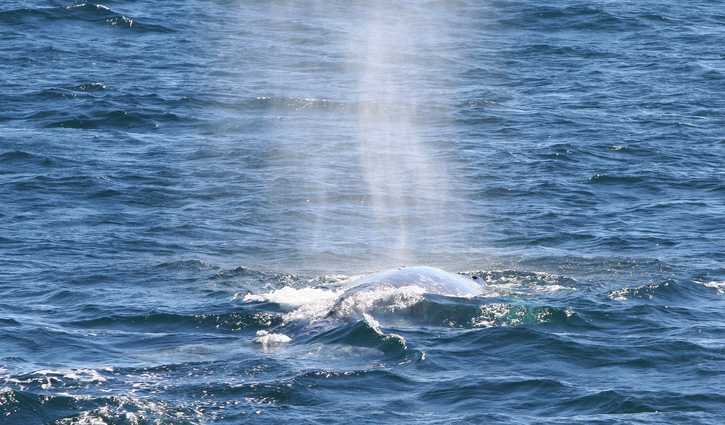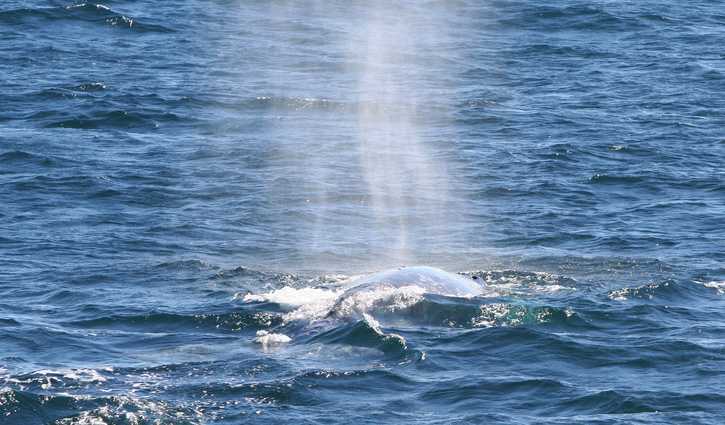 11. Helgren's Whale Watching
Whale watching is great for the family, and daily tours depart from the harbor. Prices vary by group size and area explored, so call for details. Sea lions often appear at the beaches, and while exciting to watch its best to let them be and admire from a distance. Helgren's is located at 1395 N Harbor Dr.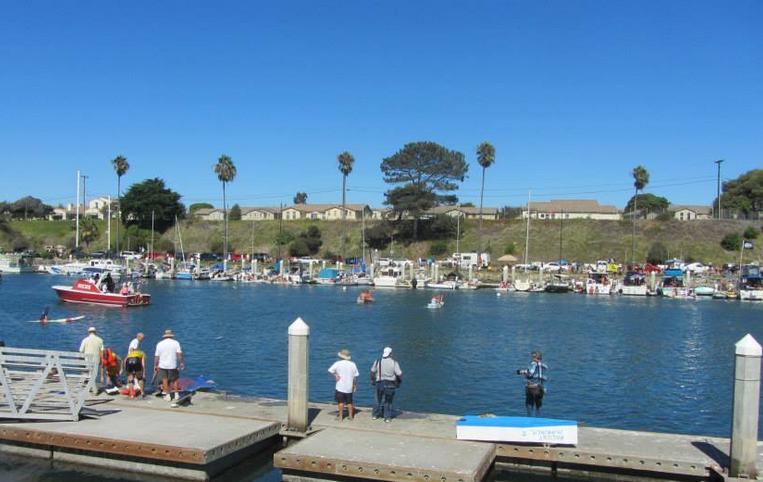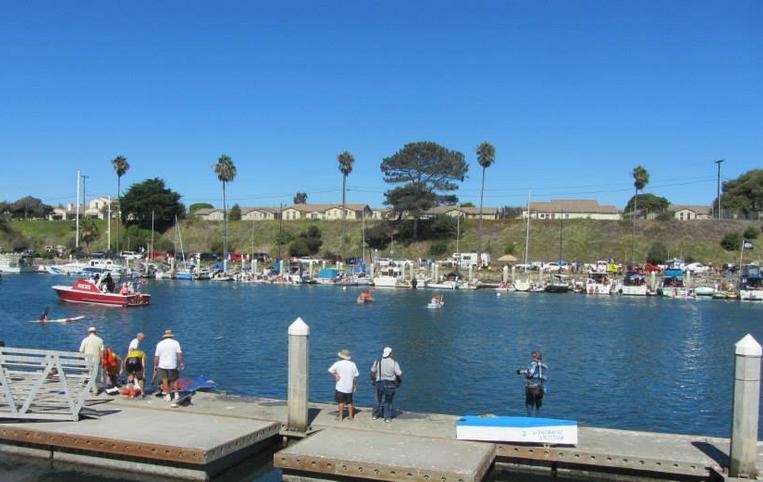 12. Oceanside Harbor Days
Oceanside Harbor Days is a two-day event sponsored by the Chamber of Commerce. Highlights of the festival include The Miss Southern California Children's and Teen Pageant, Fishing derby, live entertainment, Pirate School and Book Raffle, Amazing Grace Tall Ship, and the Nail and Sailboat race.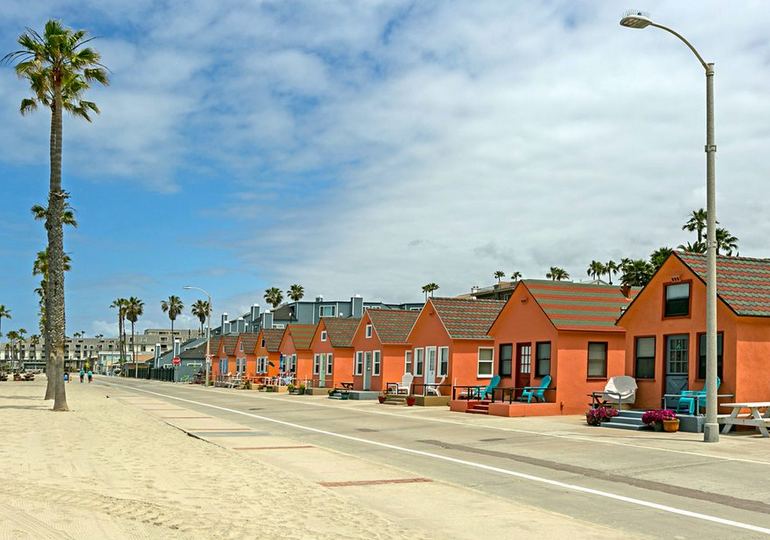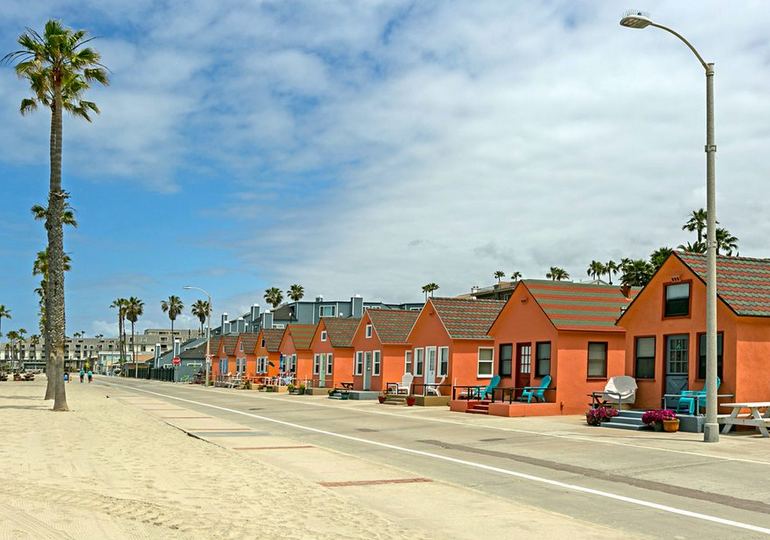 13. Roberts Cottages On The Beach
The historic Roberts Cottages were built in 1924 as vacation homes. They were conveniently located adjacent to Route 101 and within walking distance of the Oceanside train depo. Over the years, the cottages changed owners several times until 1957, when they were sold individually to owners. Today many of these cottages can be rented either through a property manager or by owner. If you would like to own one of these 280 square foot beachfront cottages, expect to pay up to $900 K. Summer rental rates average about $1500 per week.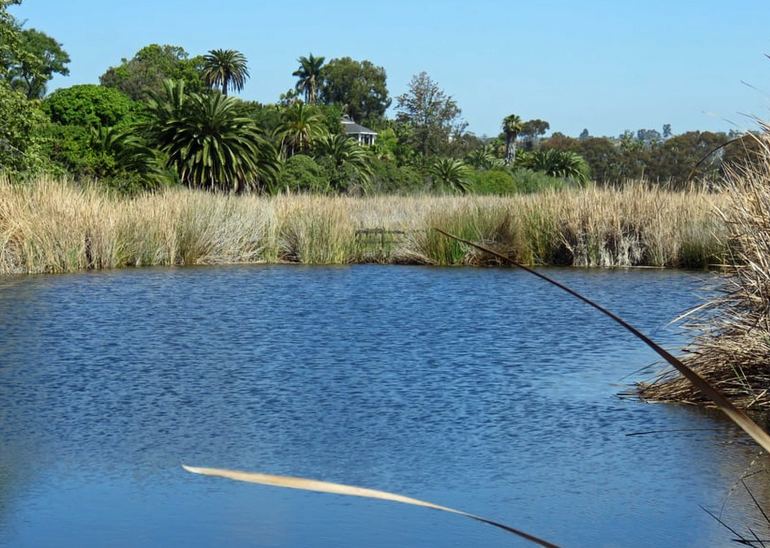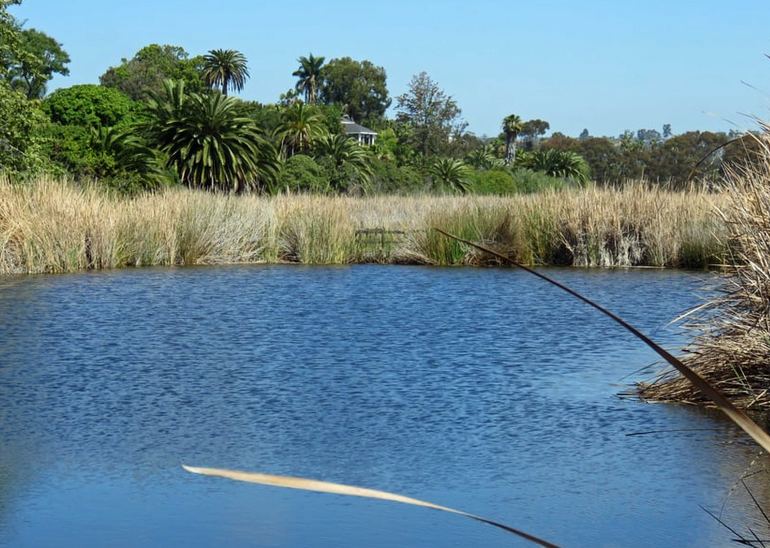 14. Buena Vista Nature Center
Tucked away next to the Buena Vista Lagoon, you will find the Buena Vista Audubon Nature Center. Features include interpretive displays about the wildlife that inhabits the lagoon and a small gift shop. Outside there is a quarter-mile nature trail. Address 2202 South Coast Hwy. Website.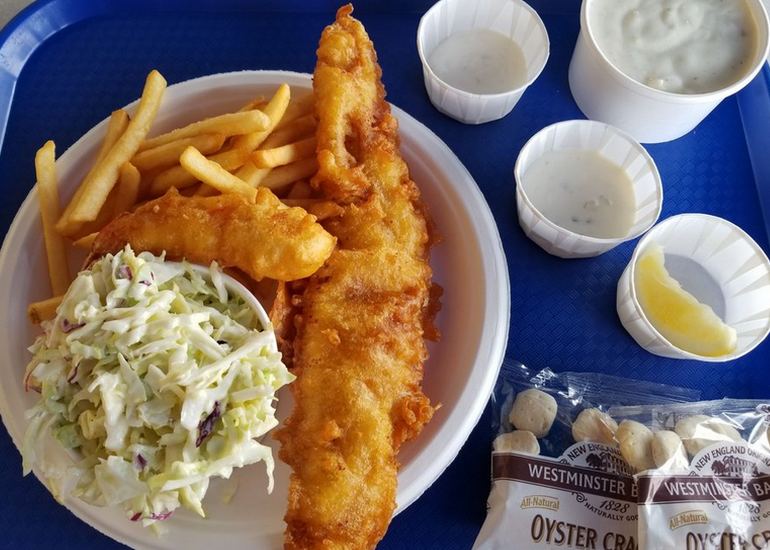 15. Harbor Fish & Chips
After a day of exploring Oceanside, you will have worked up an appetite. Harbor Fish & Chips features spectacular views of the harbor and large portions of fresh & Crispy Fish & Chips. The restaurant has been in operation for over 40 years serving locals and out-of-town visitors—nothing fancy here, just good food with a great view. 276 Harbor Drive in the Village.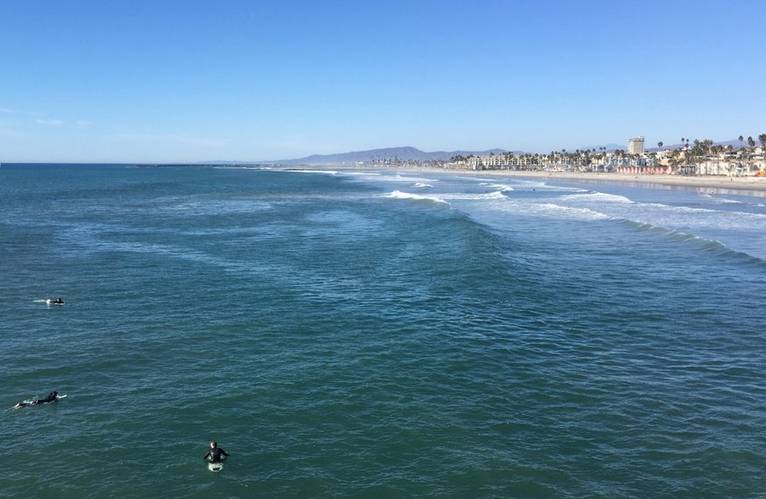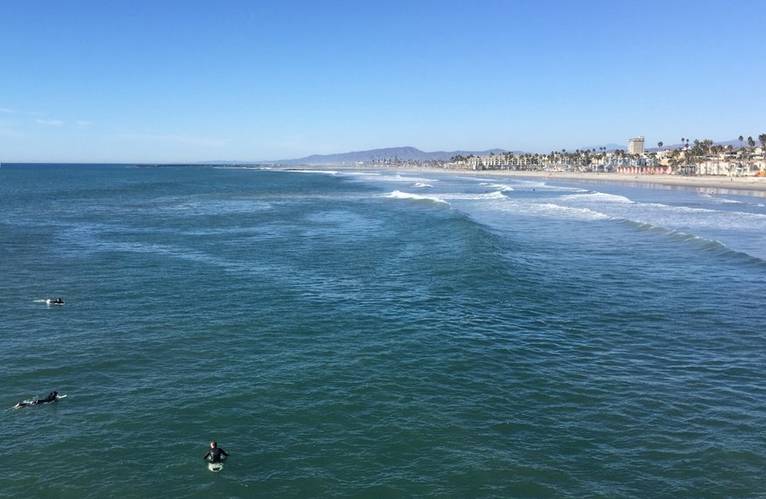 Getting To Oceanside
When visiting Oceanside, allow two hours for the drive from Los Angeles and about an hour from Orange County or San Diego — traffic permitting.