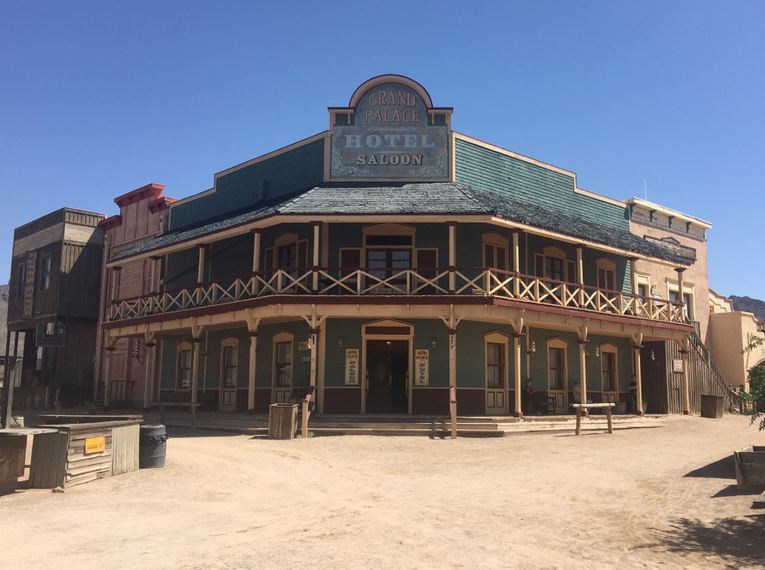 There's no better way to experience the 'Wild, Wild West' than a visit to Old Tucson Western Town. Movies that were filmed at Old Tucson number in the hundreds. Clint Eastwood, Kirk Douglas, Jack Palance, John Wayne, and many more have all walked the streets of Old Town Tuscon Arizona.
Old Tucson brings back the American old west, visible in its rustic railroad depot, buildings, saloon, and movie sets. The town was originally built in 1939 by Columbia Pictures for the movie Arizona. Today some filming still goes on but its mainly used as a western themed tourist attraction with shows, rides, and historic movie sets.
Things to do in Old Tucson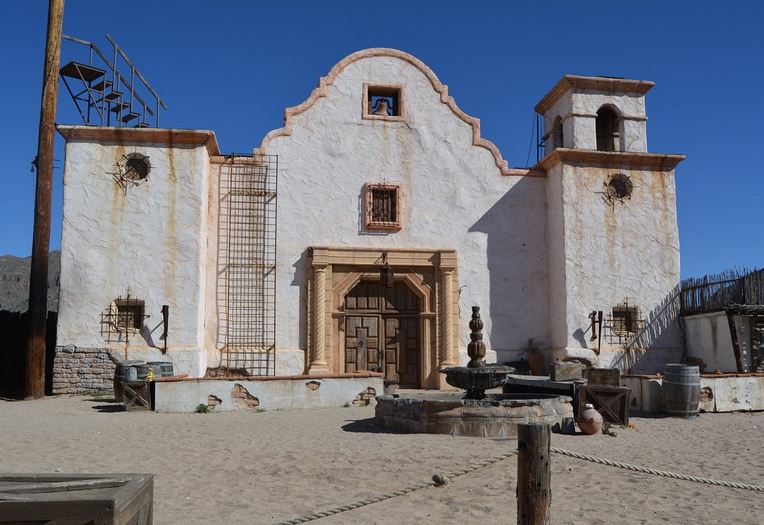 Take a historic tour through the Old West
Hop on to a tour that takes you through the 75-year-old history of films in Old Tucson. The best parts of the tour take you to spots were many a western classic was filmed. Check out the Old Tucson Story Museum that showcases an incredible history of movies in the region, including costumes worn by the stars and locations of where movies were filmed.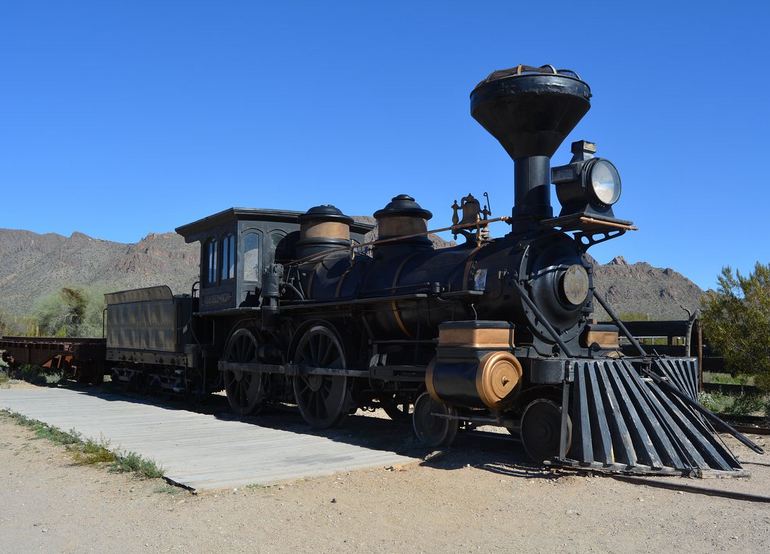 Reno Virginia & Truckee Locomotive
The famous Reno Locomotive has been featured in over100 films and television shows. The "Reno" originally ran between Reno Nevada and Virginia City along the Virginia and Truckee Railroad. In 1995, a fire swept through the Old Tucson and it was severely damaged. The loco has since received a restoration but is nowhere near running condition.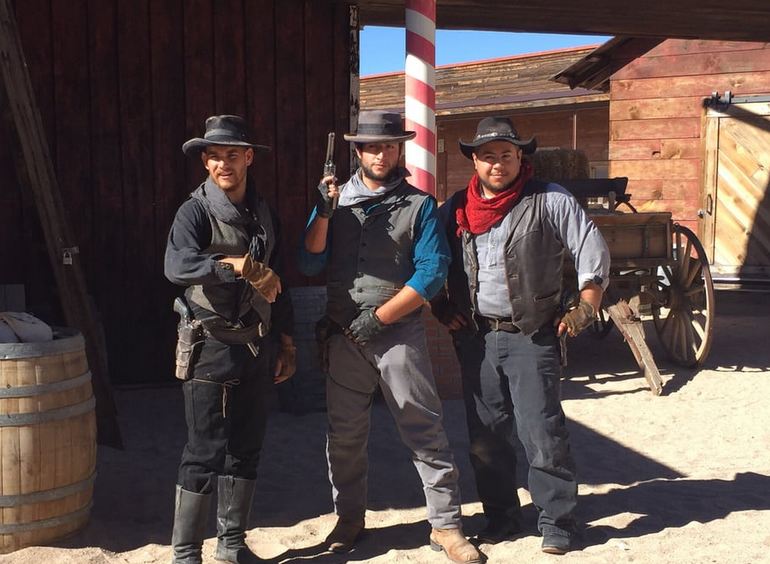 Old West Shows in Tucson
A great way to explore the fantastic history of the town is through the Old West Shows that will grip you from start to finish. Enjoy a heady dose of gunfights and stunt shows that are based on the typical Wild West theme. Serenade to musicals that feature the local Folklorico and the Can-Can dances or laugh your head off at Old Western cowboy comedy.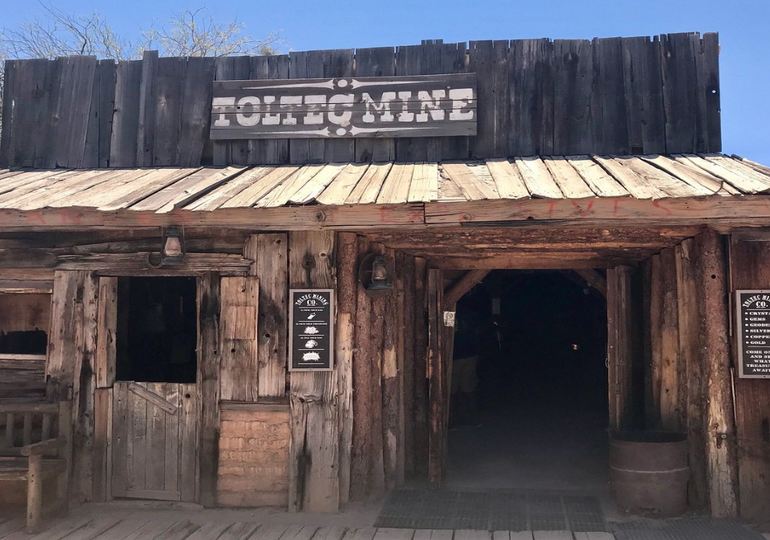 Rides and Games Old Tucson
There are plenty of games to enjoy. Try out the miniature antique car that you can drive around. Jump on board the C.P. Huntington Train that takes you through Old Tucson, while you get to hear about the history and landscape info. Try your hand at shooting with a real Colt 45 revolver. Get spooked out at the Iron Door Mine and watch out for hidden jumpers!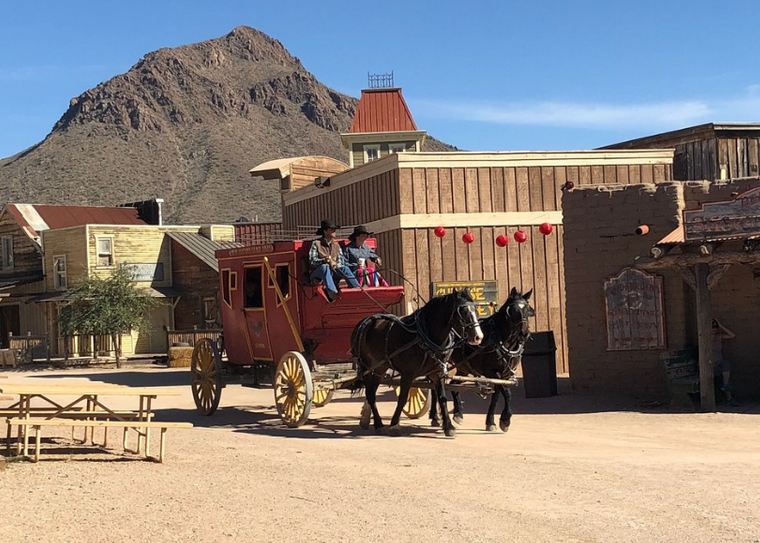 Stagecoach Adventures
Enjoy a unique view of the town from aboard a stagecoach drawn by horses. Even better, book yourself a trail ride that takes you through the beautiful desert filled with saguaro cacti among other stunning panoramic views of the desert.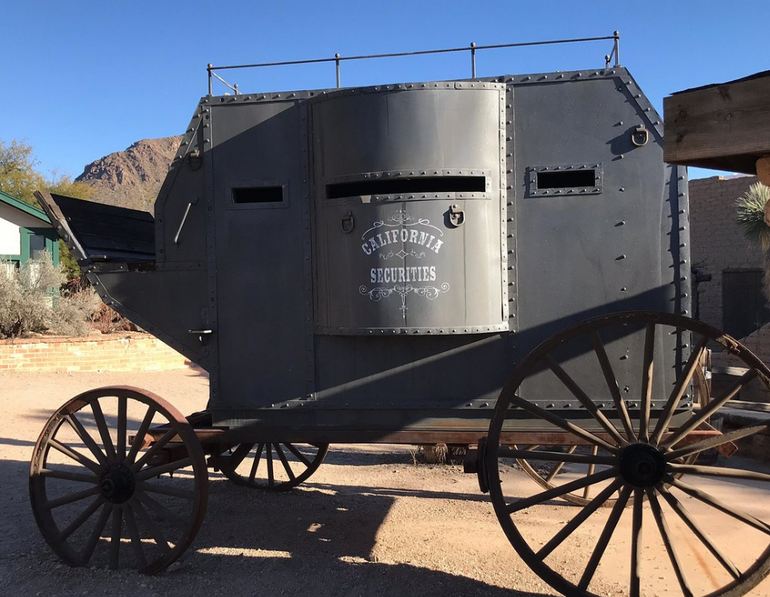 Food in Old Tucson
Barbecue meals are the best in Old Tucson. Try out mesquite-grilled barbecue at Big Jake's Bar-B-Q. All meats that are smoked onsite. Ribs, chicken, and beef finished in Big Jake sauce make Jake' a 'smoking hot' joint. Quench your thirst at the Grand Palace Saloon while you enjoy live performances. And if your craving wings and pizza, head to Pony Express.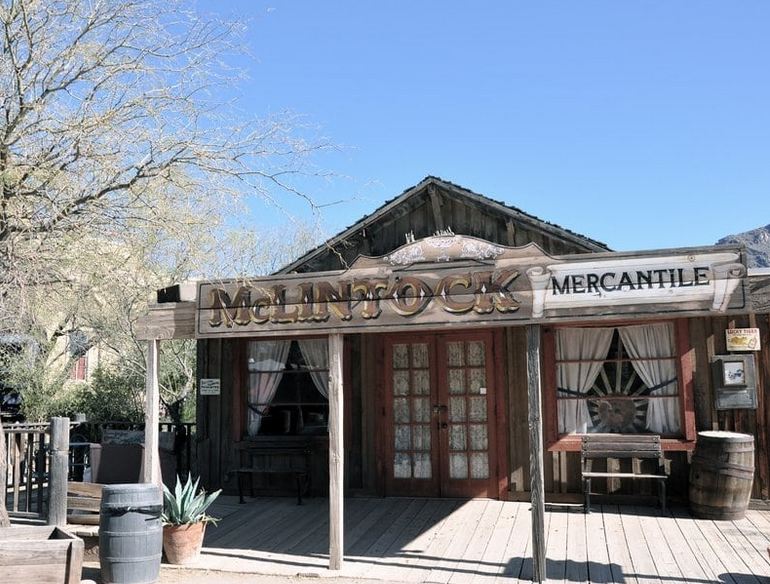 Shopping in the Wild West
Pick up an old fashioned sweet treat from Phoebe's Sweet Shop or choose a mining kit from the Toltec Mine shop. If you're a western classic movie buff, visit the Dog Jake Western Store (named after the famous John Wayne movie) that's filled with cowboy merchandise. The Corner Store stocks Wild West inspired wallets and purses.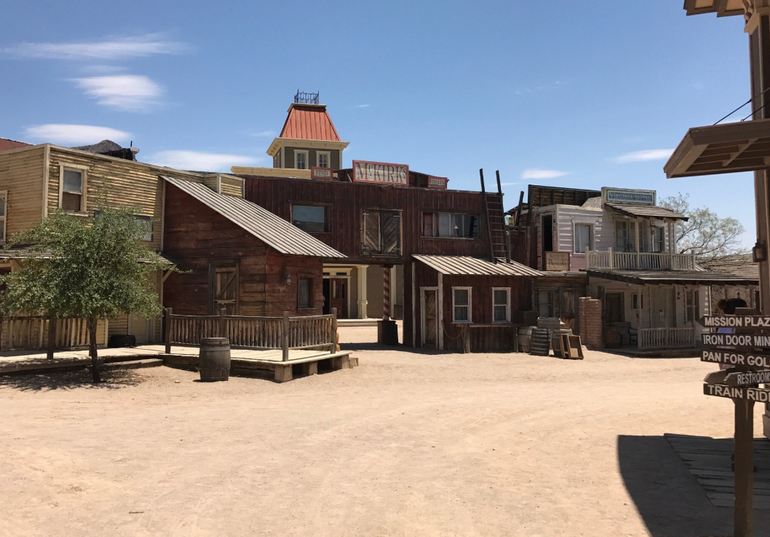 For Native American jewelry, rugs, and pottery, Olsen's Mercantile is your best bet. Round off your shopping with a stop at Old Tucson's Print and Photo Emporium where you can dress up as your favorite cowboy or cowgirl character and have some fun with photographs! A great way to capture fun memories of your Old Tucson visit.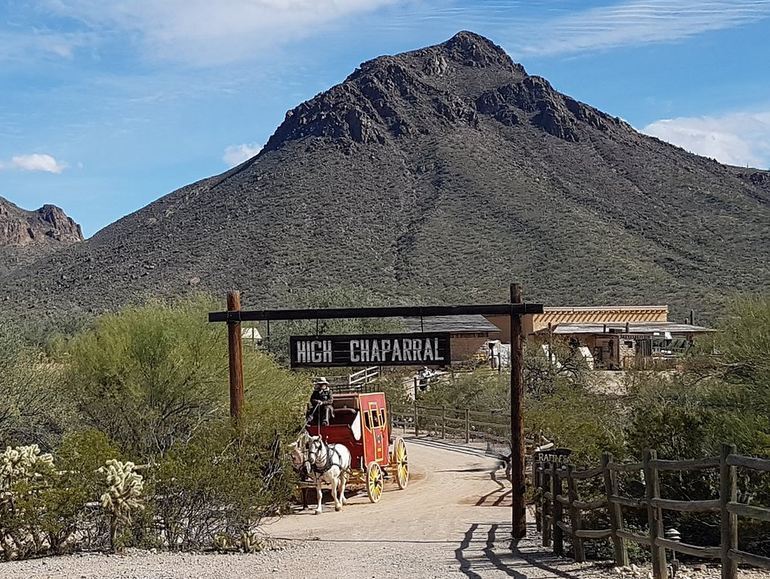 Getting There
Old Tucson Studios is located on the outskirts of Tucson, Arizona. Address 201 Kinney Rd, Tucson, Arizona. Website. Old Tucson is an easy day trip from Phoenix. 119 miles two hour travel time.