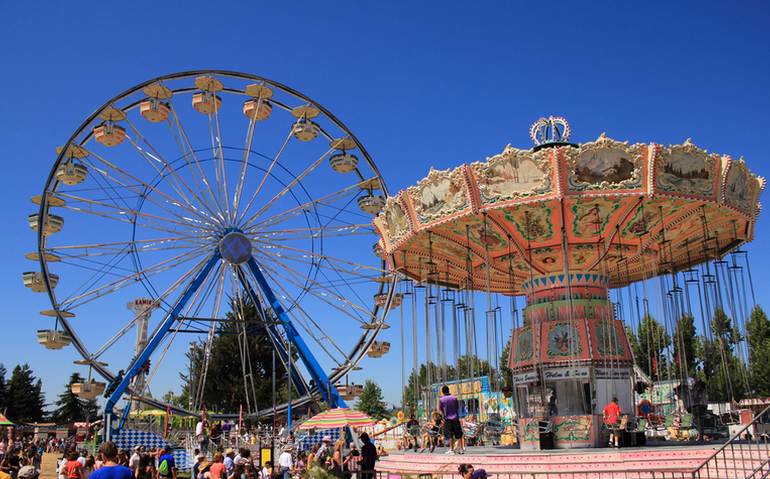 Orange County Fair Discounts & Coupons are listed at the bottom of this page. Opening Day Free admission Noon – 1 pm. Discounts include concert tickets up to 50% off plus free OC Fair admission and daily deals. For nearly a month every mid-July to August, one of Orange County's most eagerly awaited annual events rolls into Costa Mesa bringing with it all of the sights, sounds & smells of a 125-year old tradition.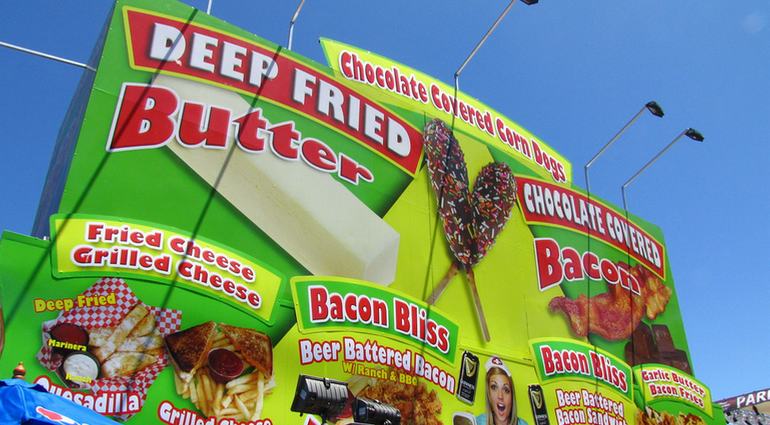 Every year since the turn of the century, the Orange County Fair's twinkling lights, and buzzing sounds along the midway with both its nostalgic and modern games and rides.
The Orange County Fair has attracted over a billion people from around Southern California to experience its mid-summer time magic.
From its humble beginnings in 1890 that included nothing more than a horse race and a few exhibits to today's livestock exhibitions and the spectacle that is the "Carnival of products" with its new and improved mousetraps.
And when it comes to entertaining the masses, the Orange County Fair is perhaps best known for its Summer Concert Series at the nearby Pacific Amphitheater, which includes everything from alternative and country favorites to pop superstars. There are also several action sports shows that include skateboards, BMX, motocross, and a demolition derby.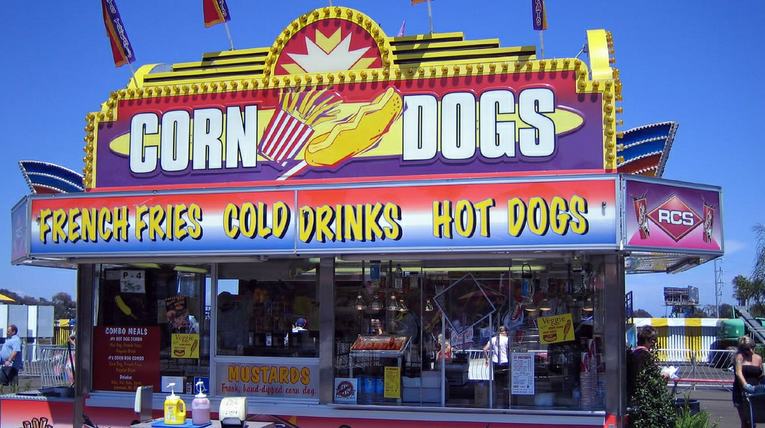 The OC Fairs' Ice Museum features spectacular works of art rendered entirely from ice to charming displays of antiques, miniatures, toys, and accessories, to photography, winemaking, and even an Alaskan pig race
There is also the Centennial Farm, a four-acre working exhibit that is dedicated to educating guests about the wonderful world of agricultural by highlighting California's rich agricultural heritage.
Of course, all the traditional staples like cooking contests, arts and crafts, and a myriad of horses, cattle, goats, sheep, turkeys, pigs, dogs and rabbits and the youth of the Future Farmers of America and 4H who raised them.
But if that's not enough, the OC Fair's carnival is designed for a multitude of electrifying thrills, featuring an updated 100-ft. Ferris Wheel ride, the hair-raising Chaos, the Viper, Tilt-A-Whirl, and the classic Zipper.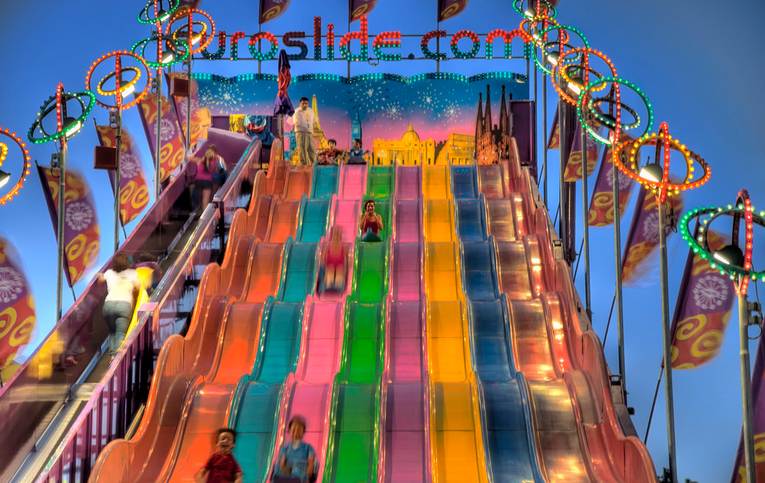 And for those with children, the OC Fair has you covered too.
There is the Russel Brothers Circus that features creative performances using people instead of animals, a petting zoo which houses llamas, a mini-horse, potbelly pigs, and more.
And last by not least, The Fun Zone, where kids of all sizes can participate in a host of hands-on activities, exhibits, demonstrations, contests while also getting a rare chance to peek inside a real live buzzing beehive at The World of Insects exhibit.
After a full day of perusing the exhibits and sampling one of the many culinary concoctions that always somehow seem to taste better when they are on a stick or fried in a vat of bubbling oil -like Chicken Charlie's deep-fried Kool-Aid and Girl Scout Cookies– you're going to be ready for some entertainment.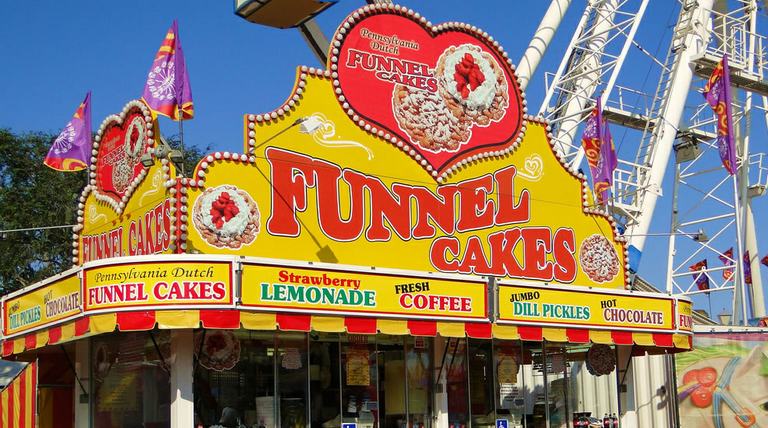 Orange County Fair Discounts 50% Off Shows & Events
---
Daily promotions & deals for the Orange County Fair
Week Day Fair Tickets 40% Off Buy Now
All military (active and veterans) receive free admission with I. D.
We Care Wednesday is from noon until 3:00.
FREE Admission and 1 Carnival Ride Per Person Every Wednesday with Donation. (changes weekly)
Every Thursday: Kids Day Free admission 12 and under all day. (great deal)
Every Friday Seniors Day (60+) $2 off plus free Ferris wheel and merry-go-round. $2 Taste of Fair Foods, (Noon – 4 pm)
$2 Rides & $2 Games (Sold until 4 pm)
Sat-Sun $3 admission from 10:00-11:00 am. Get here early or you will get stuck in traffic and end up paying full price.
Every Wednesday & Thursday – $30 Unlimited Carnival Ride Wristbands – Plus 2 Free Games (Sold until 5 pm – valid until 8 pm)
All deals subject to change.
Check your local Ralphs store to see if they are offering any fair coupons. Costco stores usually do not offer Orange County Fair discounts.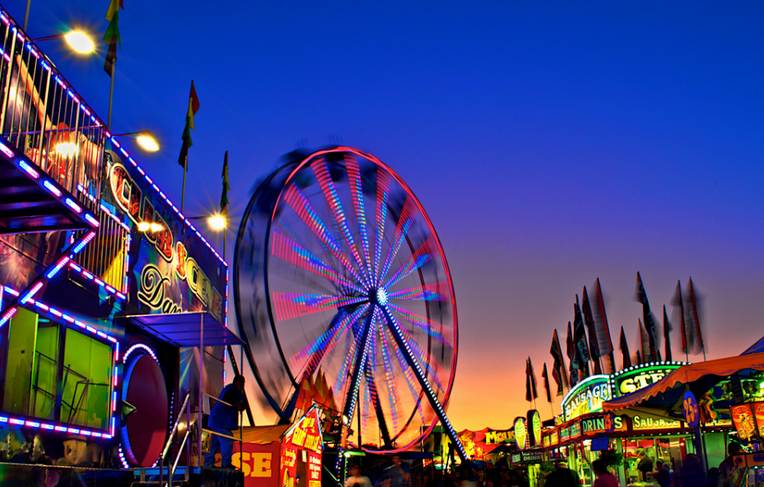 Orange County Fair Hours
The 2019 OC Fair is open mid-July through mid-August. Orange County Fair & Event Center, Costa Mesa California.
Wednesday-Friday Noon-Midnight
Saturday-Sunday 10 am-Midnight
Monday-Tuesday Closed