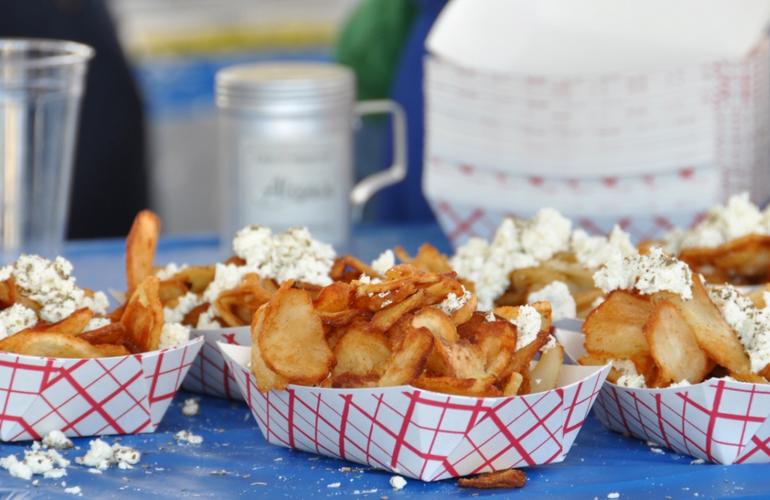 Orange County Greek Festival is held at St. John's Greek Orthodox Church in Anaheim. The event has grown over the years and recently expanded to include carnival rides. Visitors can sample authentic Greek food while enjoying traditional Greek dancing and music.
There is an outdoor marketplace and 'Zorba's Kids Zone' with carnival rides and games. Food booths will be selling delicious Gyros, Feta Fries, and Loucanico along with sweet Greek pastries such as Baklava, Kataifi, Melomakarona, and Chocolate Trigona.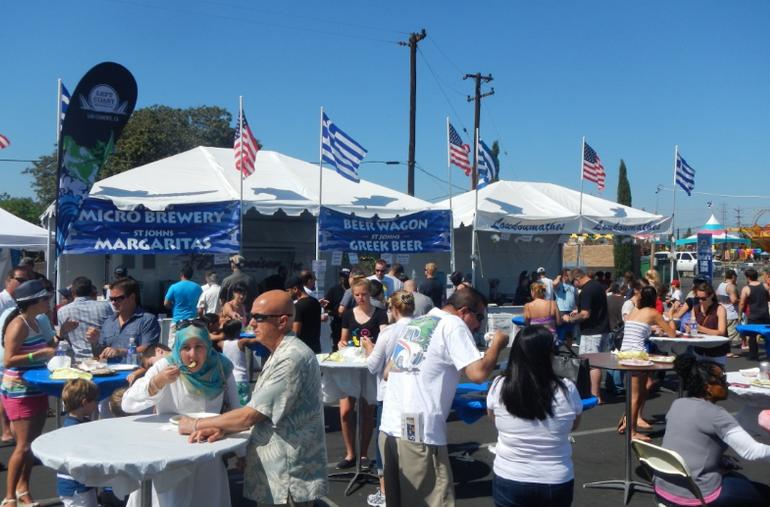 There is the usual assortment of vendors selling products, some related to Greece and some not. Also on hand are traditional Greek folk dancers and dance groups. There is plenty of tables where you can sit down and enjoy the music and gorge yourself on greek food—plan on spending at least three hours at the OC Greek Fest.
There is a free shuttle from the Buena Park Mall, where there are ample parking spaces. The shuttle bus departs from the rear parking lot at Walmart.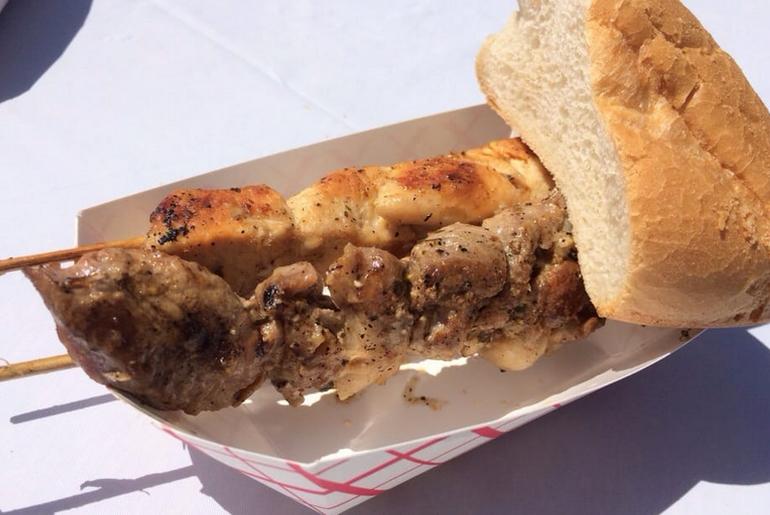 Experience the sights, sounds, and tastes of Greece AT St. John the Baptist Greek Orthodox Church in Anaheim. Every year the church celebrates the best of Greek food, music, dancing, and culture.
Authentic Greek foods and homemade Greek pastries; traditional Greek dancing and Greek music; an outdoor marketplace and expansive "Zorba's Kidz Zone" with carnival rides & games and other children's activities—plus more!—are all ready for your visit to Greece right here in Anaheim."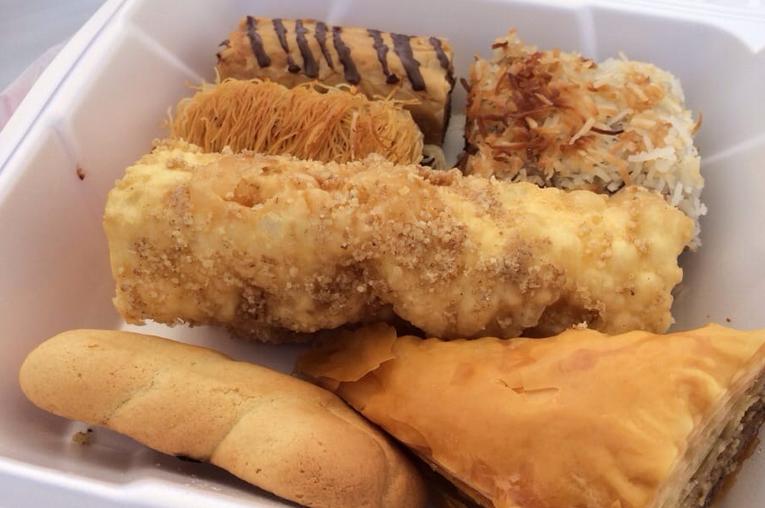 Orange County Greek Festival Food
For those of you not familiar with Greek food, here is a rundown on some of the most popular items.
Gyros are soft pita stuffed with hot lamb, yogurt and onions. Feta Fries are cooked in olive oil crispy on the outside and fluffy on the inside, covered in feta cheese, garlic salt, and lemon juice.
Moussaka is minced lamb, sliced eggplant, and tomatoes. Baklava is a sweet pastry made of layers of phyllo dough filled with chopped nuts and sweetened with syrup or honey.
Melomakarona is honey-soaked cookies, and Chocolate Trigona is made of layers of filo shaped into a triangle, filled with ground walnuts, dipped in chocolate.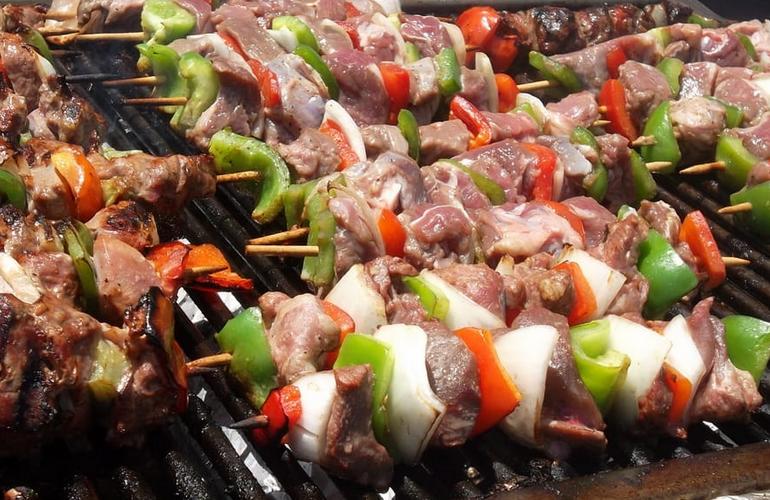 Greek Festival Attractions
Authentic Greek food, Greek wines, beer, spirits and coffee, Outdoor marketplace, and kids ride area.
Orange County Greek Fest Hours and Directions: Hours: Friday– 10:00 pm- Saturday 12 Noon – 10:00 pm- Sunday 12 Noon – 10:00 pm
Children Under 12 and all Military, Police and Fire Personnel (with ID) Seniors Admitted Free. Parking and Free Shuttle (to and from OC Greek Fest) at Buena Park Mall—Dale St. and La Palma Ave.—Shuttle Stop located behind Sears.
What's Going On in Orange County This Weekend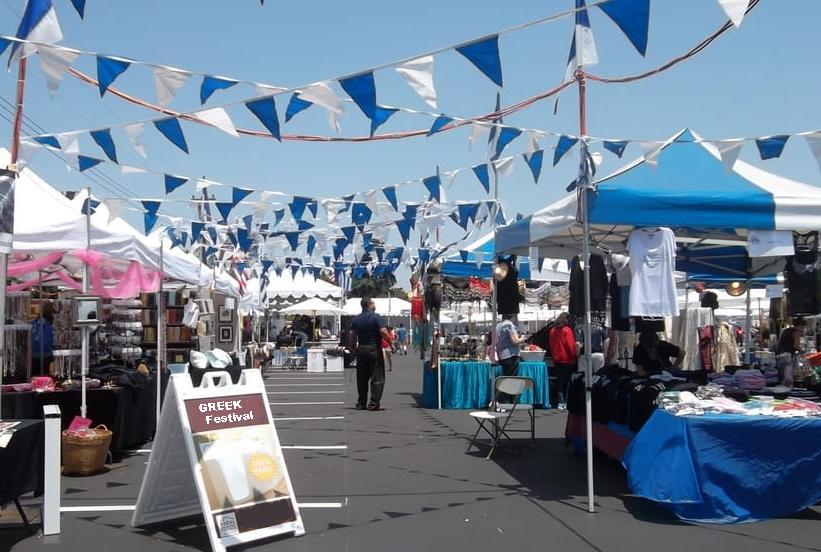 Orange County Greek Festival Admission
Admission $3.00 Free 65 and older or 12 and under.
Orange County Greek Festival St. John the Baptist Greek Orthodox Church 405 N. Dale St., Anaheim