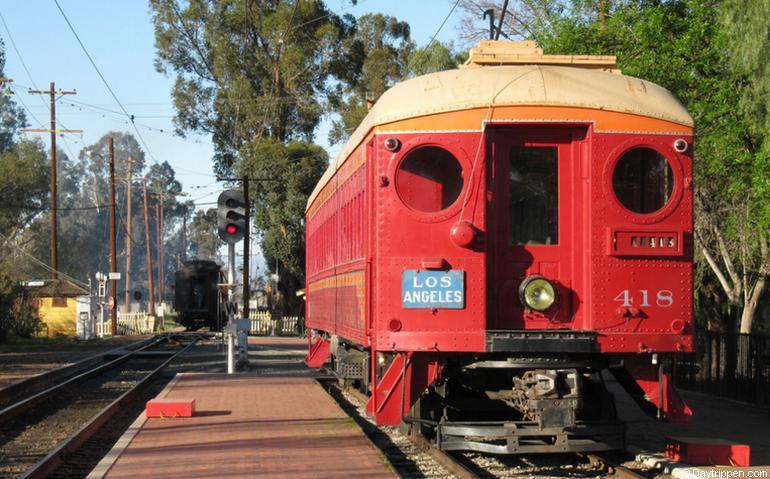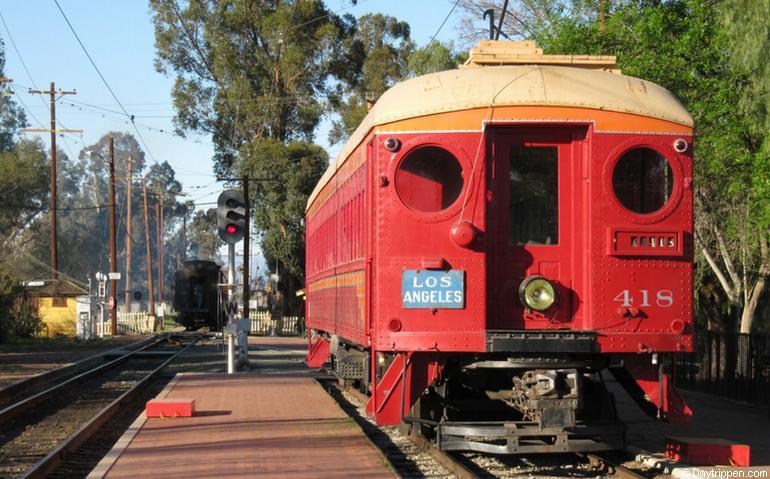 If you love trains, the Southern California Railway Museum is the perfect day trip destination. Located in Perris, California, the railroad museum was founded in 1956 at the Pinacate Station as the "Orange Empire Trolley Museum."
Many of the locomotives on display were rescued from scrap yards after serving their everyday duties. Along with historic trolley cars, they have been brought out of retirement and restored for train fans to enjoy.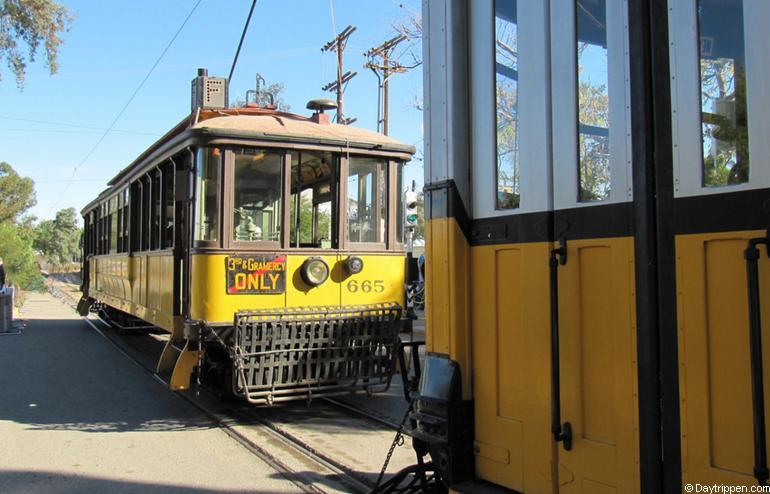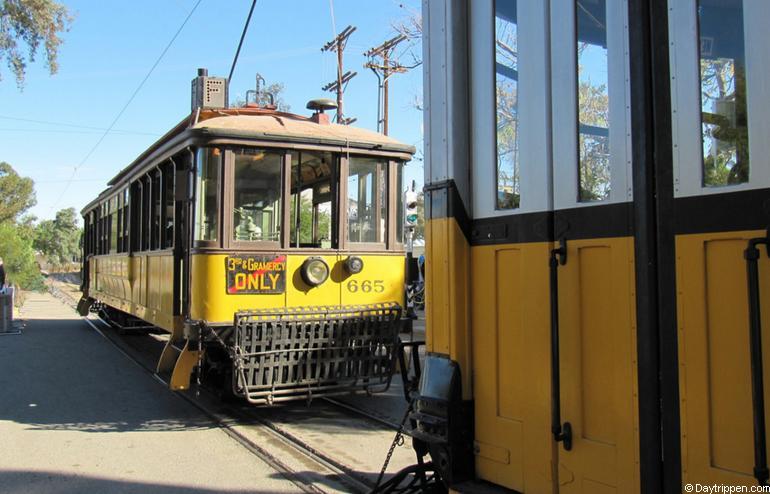 Tours of the grounds, exhibits, and shops are self-guided and allow plenty of opportunities for exploration. The rolling stock collection looks back on Southern California's railroad history.
Some of the critical pieces in the locomotive collection include the Emma Nevada and the 1881 steam locomotive purchased by Disney animator Ward Kimball for his backyard. It features Kimball's artwork on the cab.
The love of trains that he shared with Walt Disney is credited with the idea of building a railroad at Disneyland. An area in Disney's California Adventure theme park is named "Grizzly Flats" in honor of Kimball.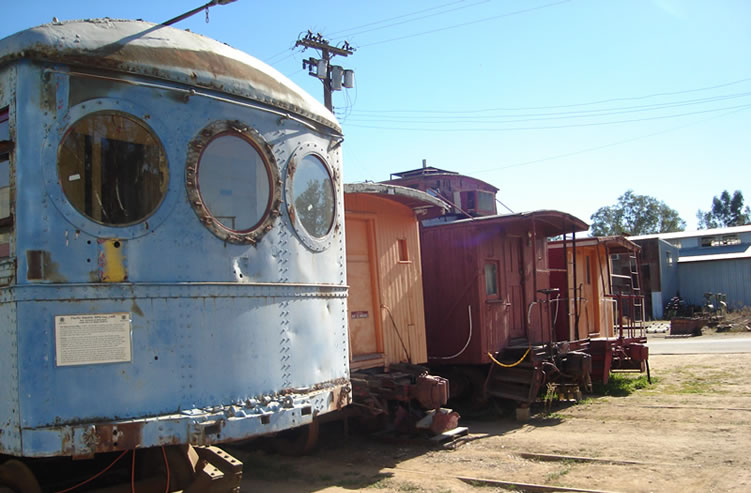 Things to see & do at Southern California Railway Museum
The Pacific Electric collection consists of over 30 pieces of equipment, several of which were featured in the film "Who Framed Roger Rabbit." The Los Angeles Railway collection includes over two-dozen articles and is one of the most comprehensive collections anywhere. It features examples of nearly every type of streetcar run in Los Angeles in the 20th century.
Early Los Angeles streetcars run each weekend on the half-mile-long "Loop Line." A passenger diesel or electric freight train is chosen and rotated from the collection to run the 1.5-mile mainline that was once a part of the Santa Fe Railroad.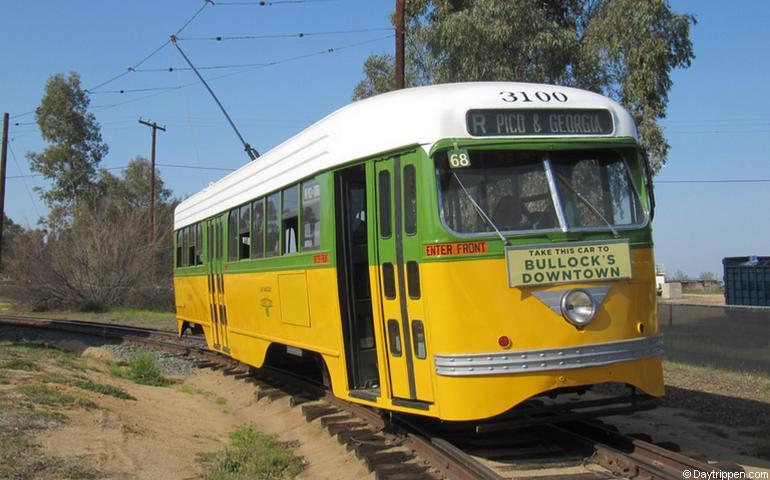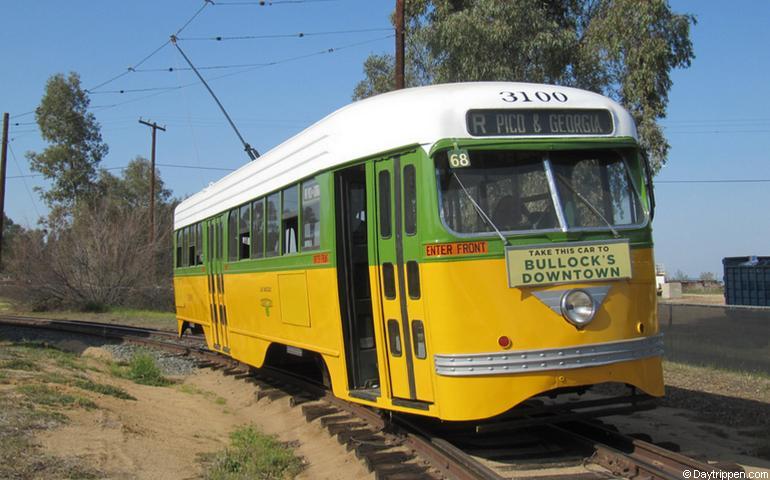 All feature benches and at least two cabooses. The trip runs from the south of the museum northward to the junction with BNSF Railway, where the historic Santa Fe depot on State Route 74 stands. A Pacific Electric "Red Car" also operates on the mainline on certain weekends.
The "Run One" program lets you operate a diesel switcher, a Southern Pacific 3100, or a Santa Fe FP-45 locomotive. An experienced engineer will instruct and supervise as you run the engine for a full hour. Up to four people may ride along. Included are an engineer's cap and certificate – now that's fun! A reservation is required.
The Steam Experience is an unforgettable memory for anyone who has ever wanted to operate a real steam locomotive. You arrive at 7:30 am and spend the morning with the crew learning about the engine and getting it ready for operation.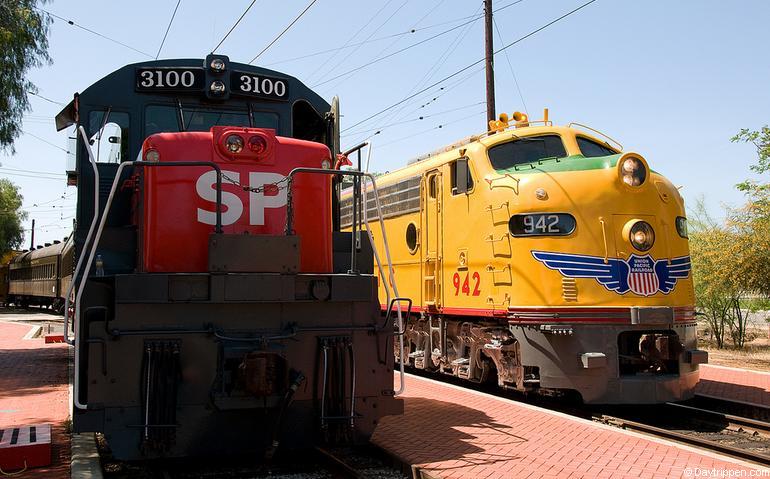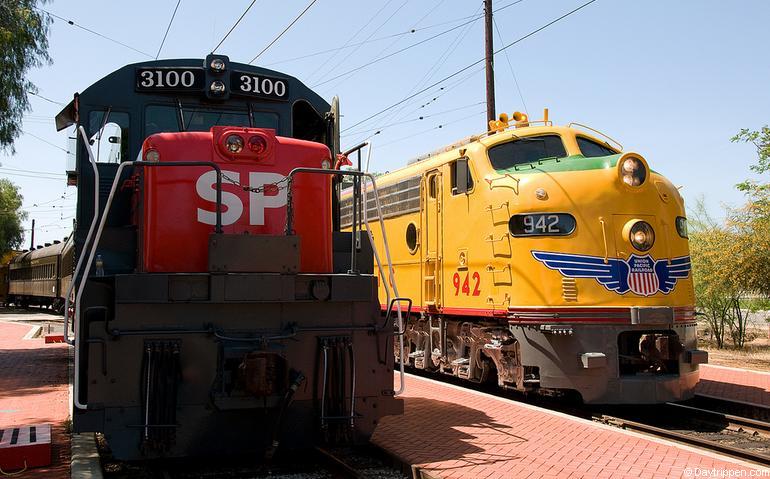 If you are well versed in your railroad knowledge, you'll be pretty impressed with what's available. Two Magnetic Flagman grade crossing signals, a Safetran block signal initially installed on the Southern Pacific Coastal Route, Union Switch and Signal motorcar indicators designed to warn crews of oncoming trains, and a grade crossing warning bell dated 1910 which stood at a crossing in nearby Anaheim until the early 1960s.
The Pinacate Station reception center and the museum store are open from 9:30 am to 4:30 pm on weekdays and from 9:30 am to 5:00 pm on weekends. Trolleys and trains operate every weekend and on many major holidays, between 11 AM to 5 PM.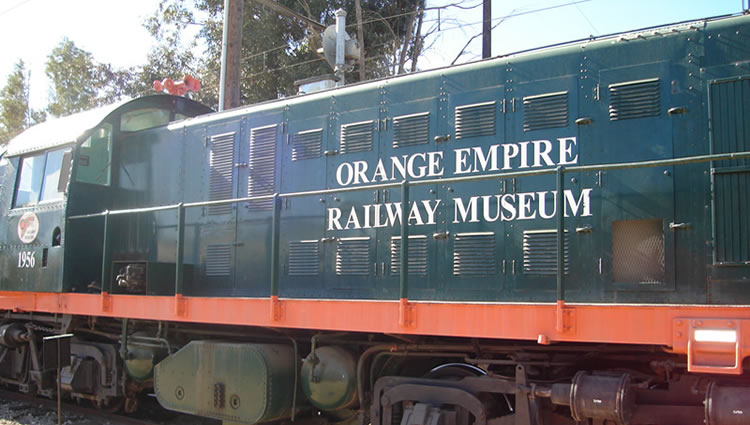 Before You Go
When planning your trip, visit on a weekend when most of the trolleys and trains are running.
If visiting during the week, call ahead and arrange for a guided tour, available for a small fee.
The grounds are pretty extensive, so dress comfortably and plan for the weather.
Admission and parking for the museum are free except for selected events.
A ticket is needed to ride trains and trolleys at the Museum Railway.
Your ticket is good for the entire day, for as many trips as you wish, so ride all day!
 Charters are also available during the week for school groups and others.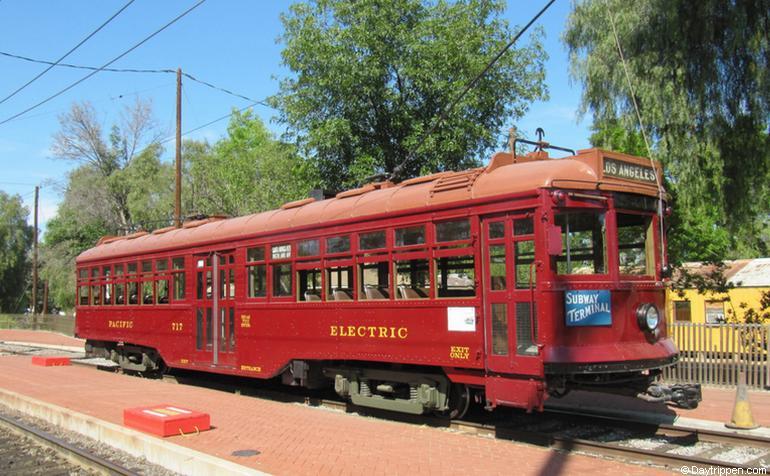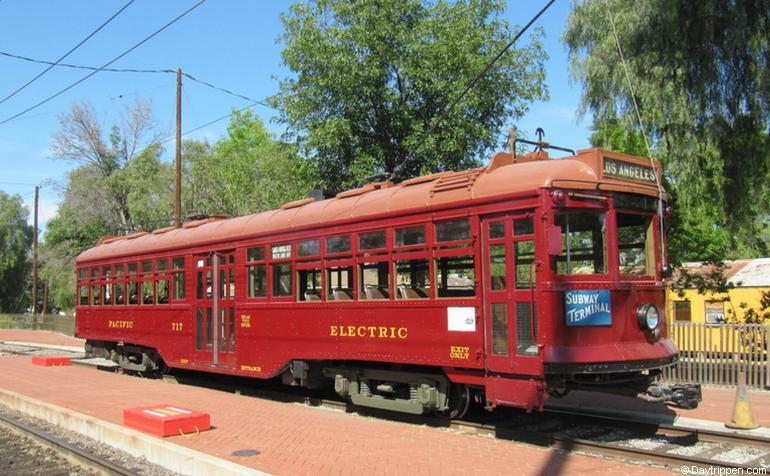 Getting There
The Southern California Railway Museum is located one hour and 15 minutes from Los Angeles and about the same drive from San Diego. Lodging and restaurants are available locally in town.
The museum is formerly known as the Orange Empire Railway Museum. Address 2201 S A St, Perris, CA