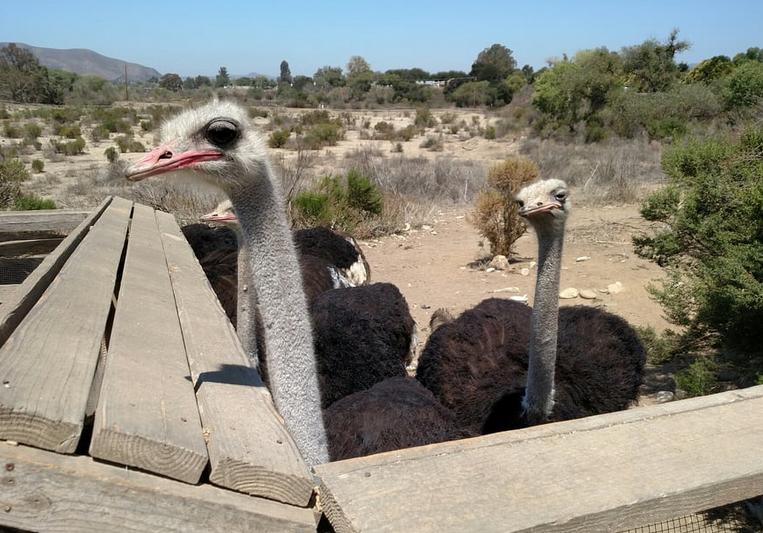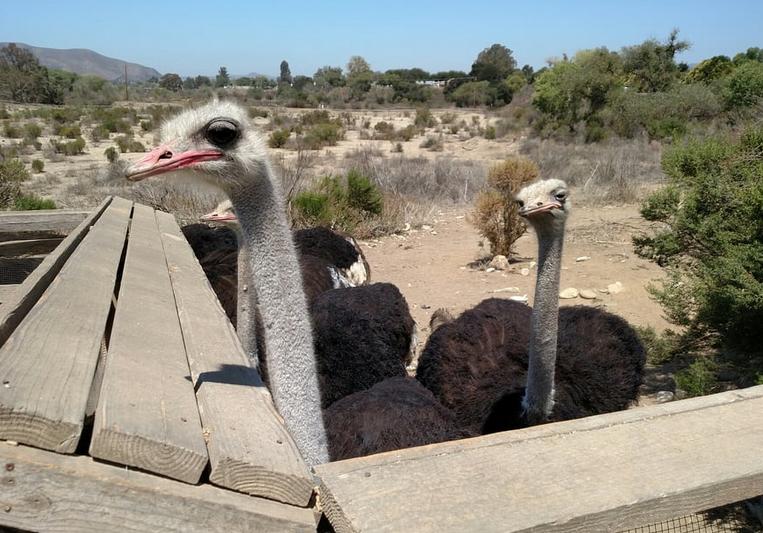 OstrichLand USA is a quirky roadside attraction near Solvang California. Located in the town of Buellton, Ostrichland is only a few minutes from the Highway 246 turnoff on US 101.
Yes, it's a tourist trap but it a fun stop and if you have kids along they will have a blast feeding these huge birds. There are not too many roadside attractions left these days so be sure to check it out.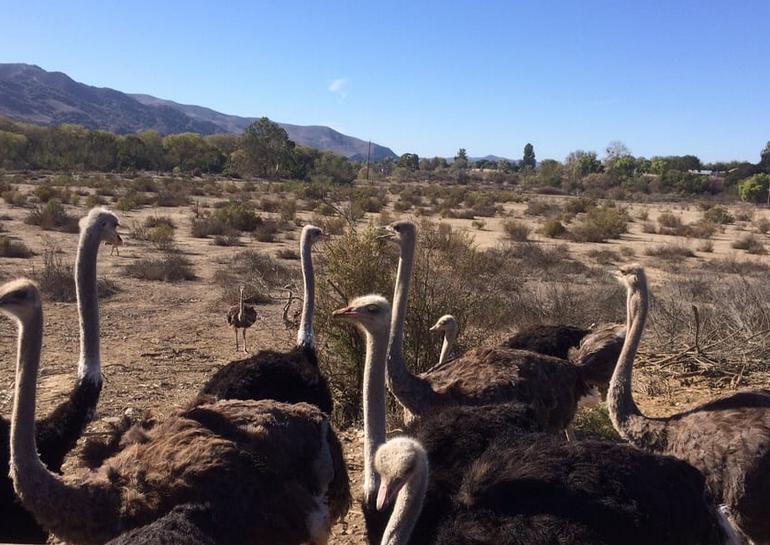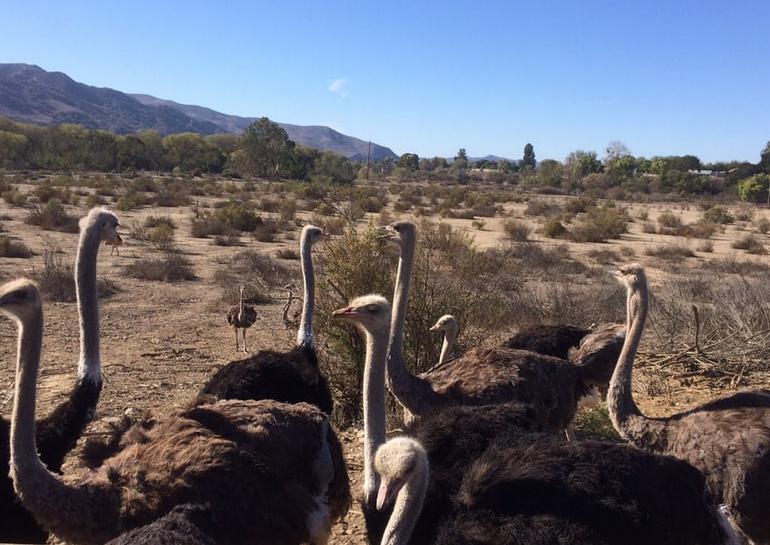 Ostrichland stores sell Ostrich Eggshells along with stands to display them, Ostrich feather dusters, Ostrich Jerky, Fresh Ostrich and Emu eggs, and Ostrich meat (not from the ranch birds) plus t-shirts and novelties.
You can buy a bowl of feed for the Ostriches but be careful when feeding, these birds are very big and strong and they want the food!. Use the bowl that comes with the feed. Do not try to hand feed the birds. One bowl of feed is included with admission. You can always buy more feed, but one bowl is more than enough.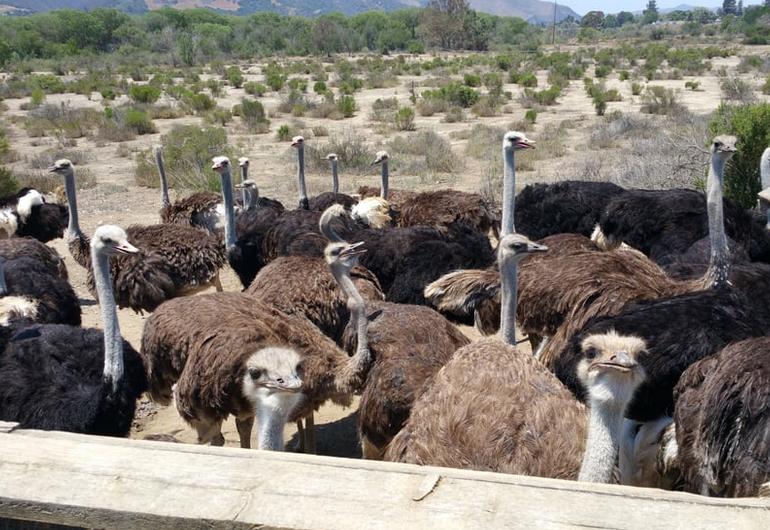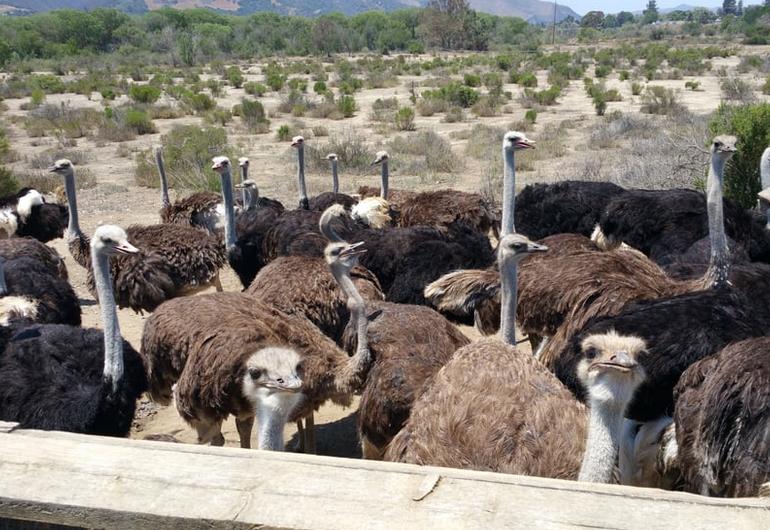 This stop is good for about 30 minutes of entertainment and is usually not too busy. OstrichLand birds are hidden from the road by a hedge so no sneak peeks. It only costs a few bucks, so why not stop in and take a selfie with an Ostrich. So if you are visiting Solvang take a side trip along Highway 246 and check out Ostrich Land.
About Ostriches
Ostriches are the biggest birds on Earth.
Ostriches can live up to 40–45 years.
Ostrich birds have been able to run up to 40 miles an hour.
Ostriches can weigh up to 300 lbs.
Ostriches have three stomachs.

Where is Ostrichland USA
OstrichLand 610 E. Highway 246, Buellton. Information: (805) 686-9696. There is a modest fee to view the Ostriches. Website.
In Solvang, you will find Danish bakeries, restaurants, antique stores, museums and friendly shopkeepers dressed in authentic Danish costumes.