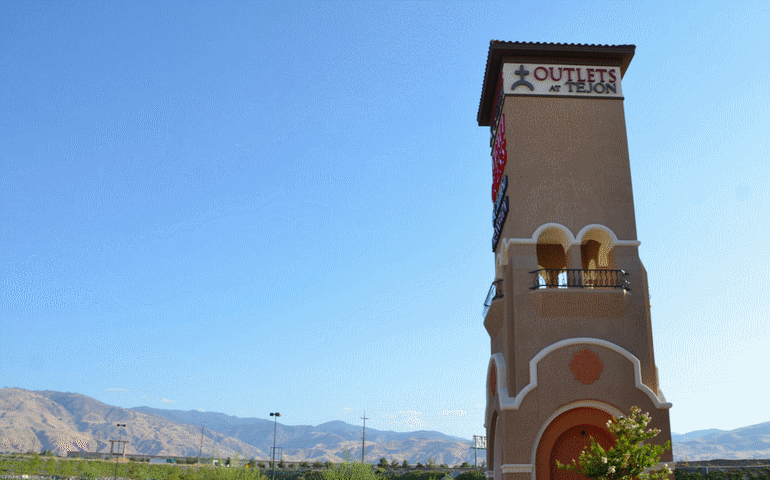 Right, where Interstate 5 and California Highway 99 meet is the home of the newest outlet mall in Southern California. Let's welcome the Outlets at Tejon Ranch. Outlet Mall Hours Monday – Saturday: 10 am to 9 pm Sunday: 10 am to 8 pm
The Outlets at Tejon Ranch is everything you would expect from something carrying the Tejon Ranch name. Adjectives synonymous with Tejon Ranch include successful, outstanding and dynamic and that is what you will experience when you visit the Outlets at Tejon Ranch.
While many say it's about location, location, location, it's also about choice offerings and classy presentations.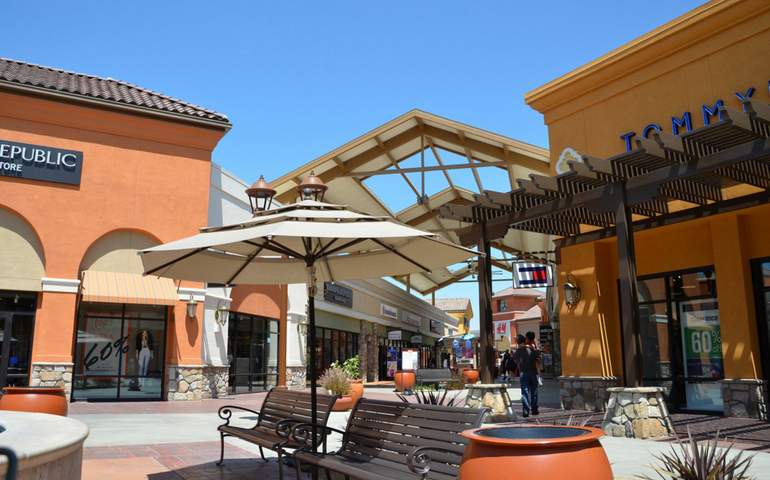 The Outlets at Tejon Ranch are an oasis on the long trek called the Grapevine, a stretch of highway that cuts through the Tehachapi Mountains.
Along with the huge outlet mall, you will find traveler-focused businesses such as lodging places, fast food restaurants and places to fuel for the return trip after a day of shopping.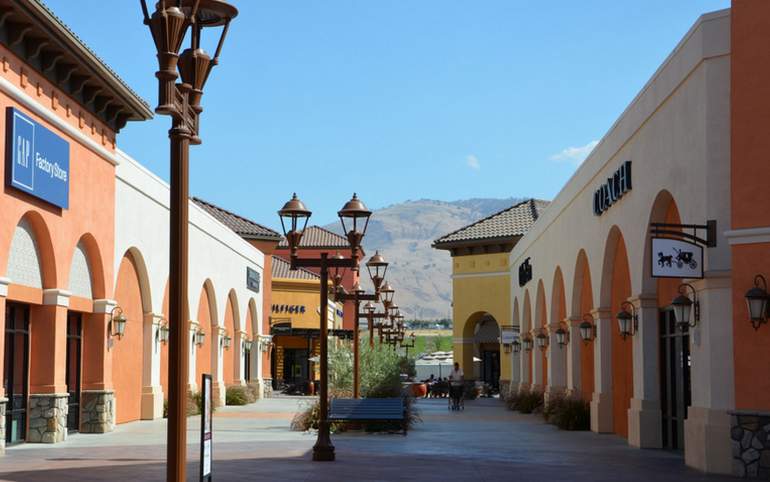 With the addition of the outlets at Tejon Ranch, the intersection of Interstate 5 and California Highway 99 is much more than a place to rest to a place for the best ~~~ best shopping, that is.
Outlets at Tejon Ranch covers about 43 acres and offers shoppers over 70 factory stores and restaurants. Visitors will find stores selling everything from shoes, sports apparel, casual and career fashions, fashion accessories, home decor, specialty stores and children's clothing.
Outlet Stores at Tejon Ranch:
Gap Outlet
Wilsons Leather
Gymboree Outlet
Cotton On
As Seen on TV
The Luggage Factory
Adidas Outlet
Skechers
Auntie Anne's
Don Perico's
Guess Store
Lane Bryant
Byer of California
Gap Outlet
Perfumes 4 U
Pottery Barn Outlet
Nike Outlet
PUMA Store
Auntie Anne's
Subway Café
Polo Ralph Lauren
Charlotte Russe
Justice & Brothers
BabyGap Outlet
The Fragrance Outlet
Kitchen Collection
Reebok Outlet
Converse
China Max
Tony's Pizza
The Outlets at Tejon Ranch changes Interstate 5 and Highway 99 from a location to a destination.
This upscale outlet center will draw visitors from Bakersfield and the Southern San Joaquin Valley. The mall is only a short drive, by comparison, to anything even remotely equal.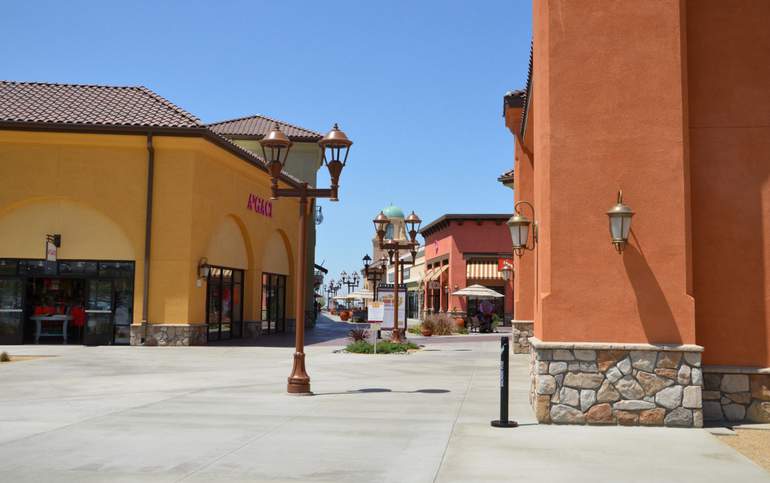 Getting to the Outlets at Tejon Ranch
South of where The Outlets at Tejon Ranch is another captive and an eager segment of shoppers, hailing from Northwestern Los Angeles County. For them, it is a more relaxed, 45-55 minute drive north, than sitting in traffic, closer to home.
Pulling from both the north and the south, coupled with pass-through traffic, The Outlets at Tejon Ranch serves both locals and people traveling between northern and Southern California.
The Outlets at Tejon Ranch are only 60 miles north of Los Angeles, making Southern California's newest outlet mall within easy day trip distance of LA. The mall is located at Interstate 5 and Highway 99.