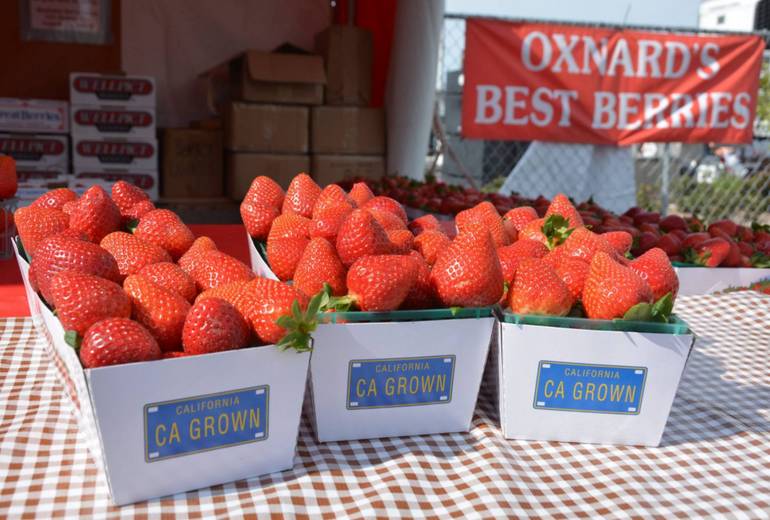 The California Strawberry Festival is held in Oxnard, California. Oxnard is California's largest strawberry producer with the peak harvesting season is from April through June.
The delicious heart-shaped fruit is the main ingredient when the annual California Strawberry Festival, held at Strawberry Meadows of College Park in Oxnard.
The festival is during peak season is a celebration of everything strawberry. Visitors enjoy delicious berry delicacies including strawberry beer, fresh-picked, chocolate dipped, glazed and powdered strawberries.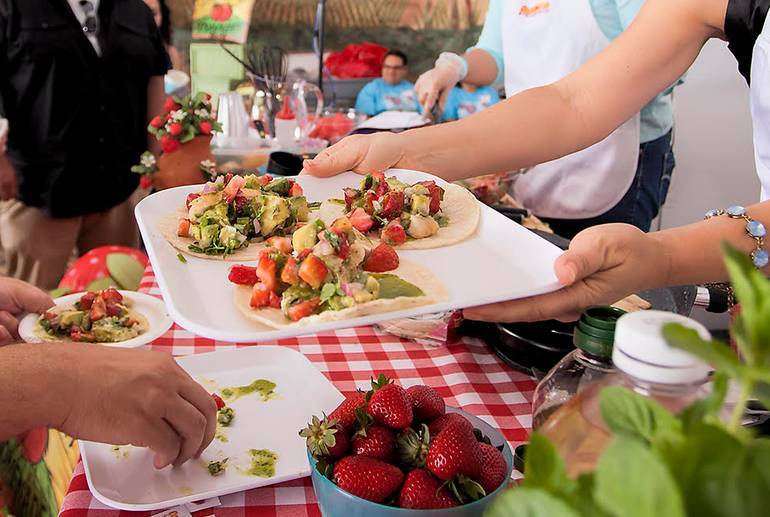 One of the top Festivals in the nation, it features strawberries every way imaginable, along with all-day fun for the entire family with concert performances, the Strawberry Promenade, and celebrity cooking demonstrations,
Featured at the festival are Arts & Crafts booths, Strawberry land For Kids with rides and attractions, gooey contests, special appearances, and more.
The Strawberry Festival is a non-profit organization run by an all-volunteer board and has raised millions of dollars for charitable organizations.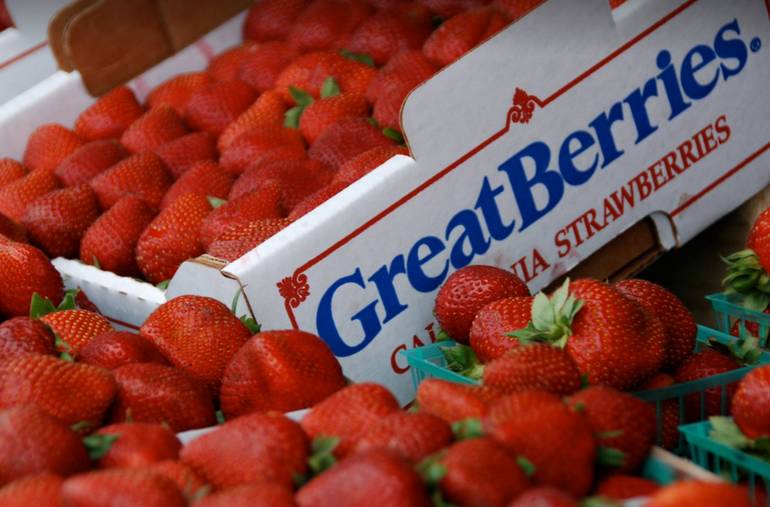 More about Strawberries
Strawberries are fully ripe at the time they are picked and do not continue to ripen after picking. They should have a bright red color, natural shine, and fresh-looking green caps. Always refrigerate your strawberries immediately. Keep berries away from moisture and stack carefully.
Don't wash berries until just before use. Leave green caps on and wash berries with a gentle spray of cold water. After washing, remove the green caps from the berries with a slight twist or with the point of a paring knife.
Strawberries are right for your health and are naturally fat, sodium and cholesterol-free with one serving (about eight fruits or 1 cup) containing a mere 50 calories. Berries also help control three of the risk factors associated with heart disease: high cholesterol AND high blood pressure.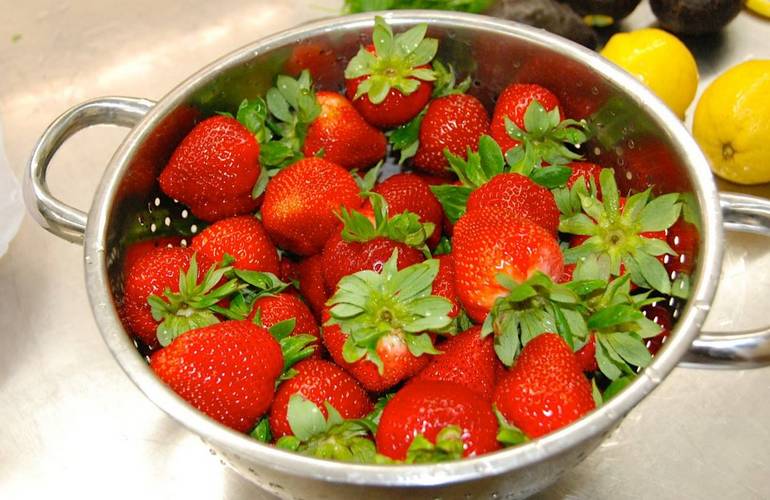 Getting to the Strawberry Festival
Oxnard is located 60 miles north of Los Angeles and 30 miles south of Santa Barbara. The free Park & Ride, "Strawberry Express" shuttles from convenient locations off the 101 Fwy, make getting to the Festival a breeze.
Amtrak offers special Festival weekend discount rates (shuttles meet the trains). Parking is also available on-site at Strawberry Meadows of College Park (3250 S. Rose Avenue in Oxnard).
California Strawberry Festival general admission is $12, seniors 62+ are $8, and children ages 5-12 are $5. Kids 4 and under are free. Active military and dependents with ID are $8. The hours are 10: am to 6:30 pm. Strawberry Meadows of College Park 3250 S. Rose Ave. Oxnard, CA, 93033.
Advance tickets can be purchased at www.strawberry-fest.org Festival Information Line is 1 888 288-9242.