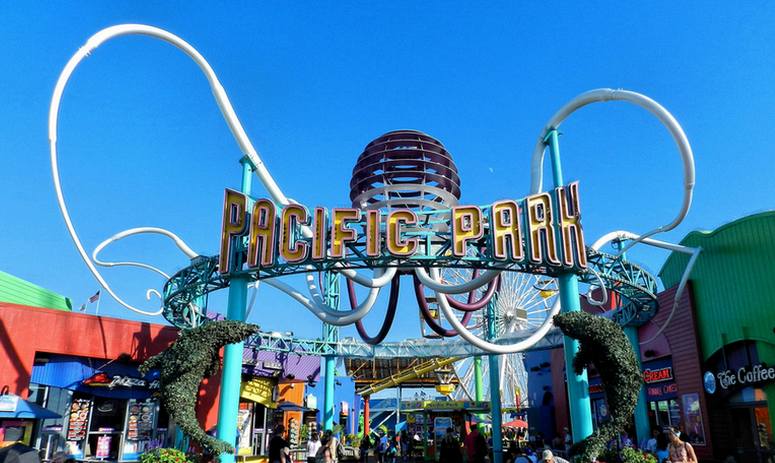 Pacific Park is located on the world famous Santa Monica Pier. The centerpiece of this amusement park is the Pacific Wheel, the world's first solar-powered Ferris wheel.
The Pacific Wheel ride takes visitors nine stories high overlooking the Pacific Ocean and offers amazing views of the coast.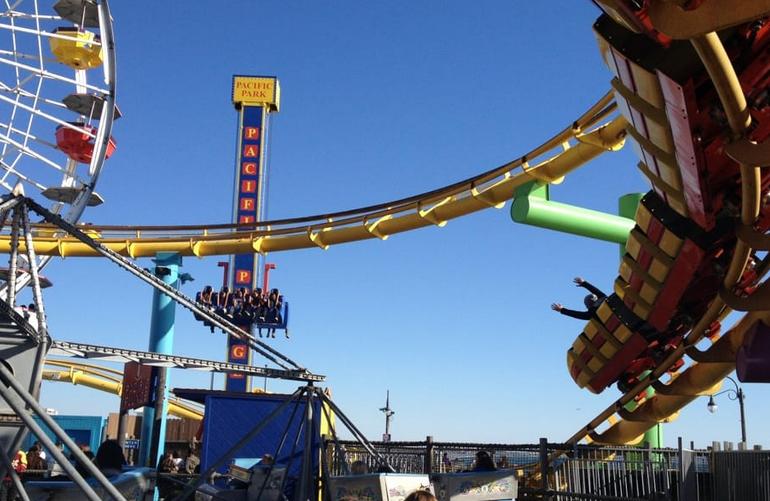 In total, there are twelve rides at Pacific Park Santa Monica. The most popular rides are the West Coaster steel roller coaster and the Ferris wheel.
Pacific Wheel Ferris Wheel
Inkie's Pirate Ship
Inkie's Wave Runner
Sea Planes
Sig Alert EV
West Coaster
Inkie's Scrambler
Sea Dragon
Pacific Plunge
Frog- Hopper
Santa Monica Pier Patrol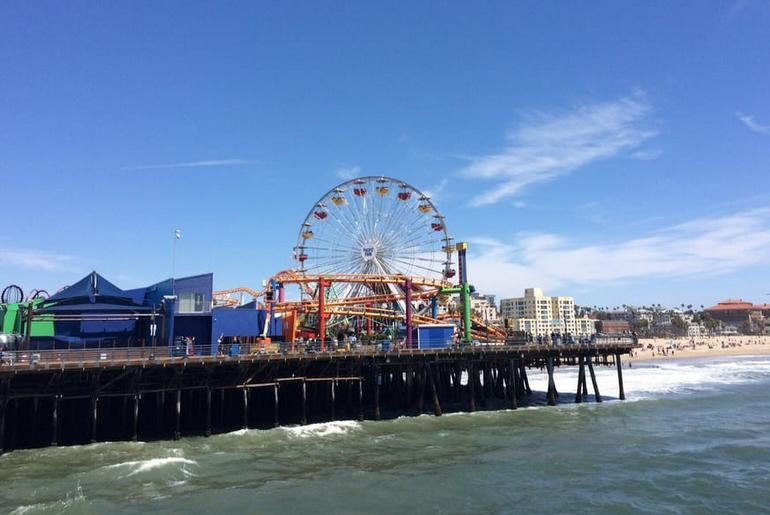 Admission to the Pacific Park is free. You can buy individual tickets for rides or get an unlimited ride wristband.  We recommend purchasing a wristband. Some rides you will want to ride more time one time.
Individual  ride tickets add up quick. It is way more economical to purchase the Pacific Park wristband.
Pacific Park Family Amusement Park. 380 Santa Monica Pier Santa Monica, CA 90401
More Things To Do Santa Monica Pier
Playland Arcade features over 200 games that will keep your kids amused for hours.
Santa Monica Pier Carousel is one of the few surviving all-wooden Carousels in the world.
The Santa Monica Pier Aquarium features hands-on presentations and interactive exhibits.
Nearby Pacific Park Santa Monica Attractions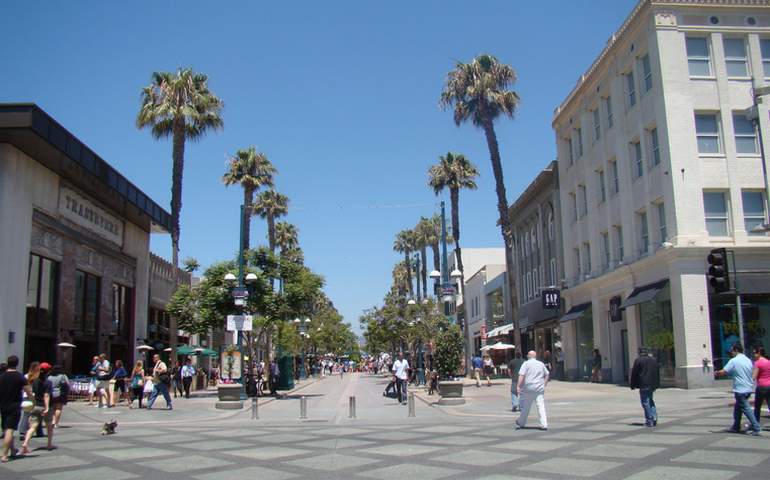 Whether you start your day at The Third Street Promenade.or end your day there, you will have come full circle and enjoyed the hot spots in Santa Monica.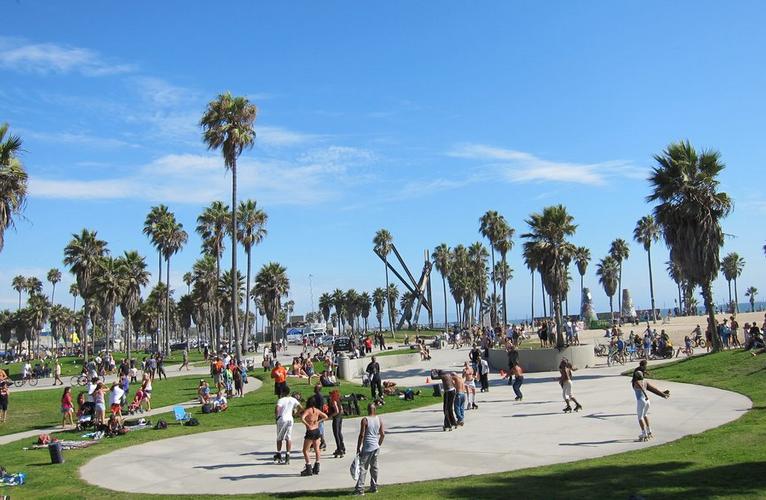 On the Venice Beach, dozens of artists create three-dimensional art and peddle their wares. You can watch sculptors creating amazing works of art out of the sand, or purchase a piece of locally made jewelry.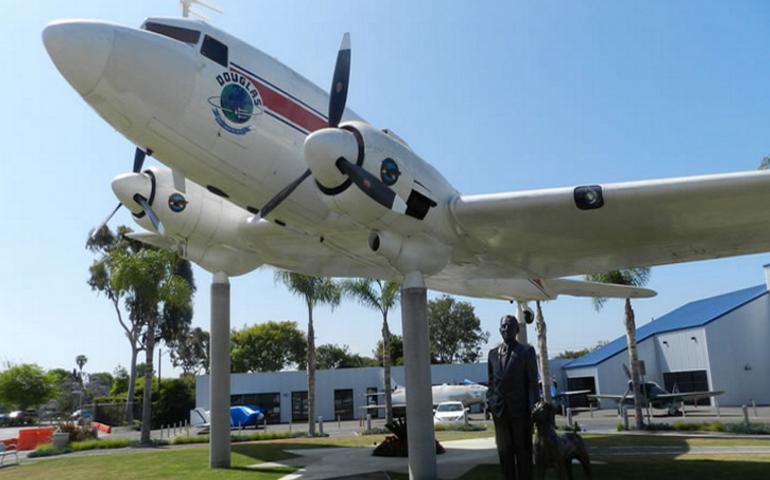 The Santa Monica Museum of Flying houses many of the original artifacts related to the Douglas Aircraft Company. There is a variety of exhibits, aviation art and an array of aircraft from a Wright Flyer replica to aircraft of the jet age. The Museum of Flying is located at 3100 Airport Avenue in Santa Monica.