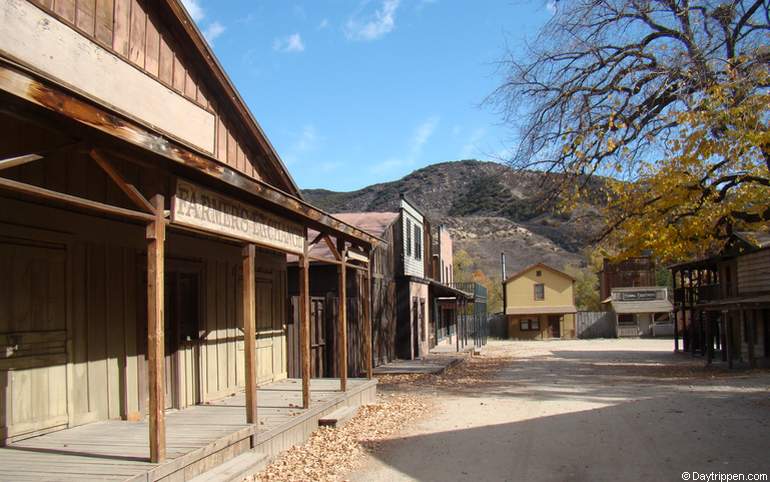 Paramount Ranch Western Town was destroyed by a fast-moving fire on 11/10/18.  Check back for updates including when and if the "ghost town" will be rebuilt.
Paramount Ranch is located in the Santa Monica Mountains National Recreation Area. The park consists of about 2700 acres of oak and sycamore woodlands. Paramount movie studios purchased the land in the 1920s to use as a movie ranch.
Over the next 25 years, hundreds of films were shot on the property. Most movies made at the ranch were westerns although there was a huge replica of San Francisco and even a European village at one time.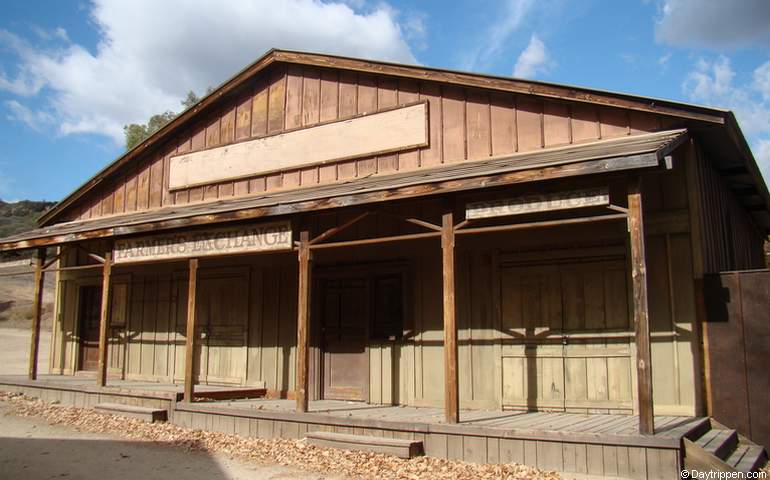 Paramount Ranch Western Town
Today all that remains of the movie making days is the western town. The list of film stars that made movies at Paramount Ranch is huge including John Wayne, Cary Grant, Burt Lancaster, Roy Rogers, Lucille Ball, and Diane Keaton.
Many TV shows also were filmed here including several classic westerns. Gunsmoke, Have Gun Will Travel and The Rifleman were all shot at the ranch.
On weekends, there is a volunteer staffing the western town that can go into detail about the history of Paramount Ranch.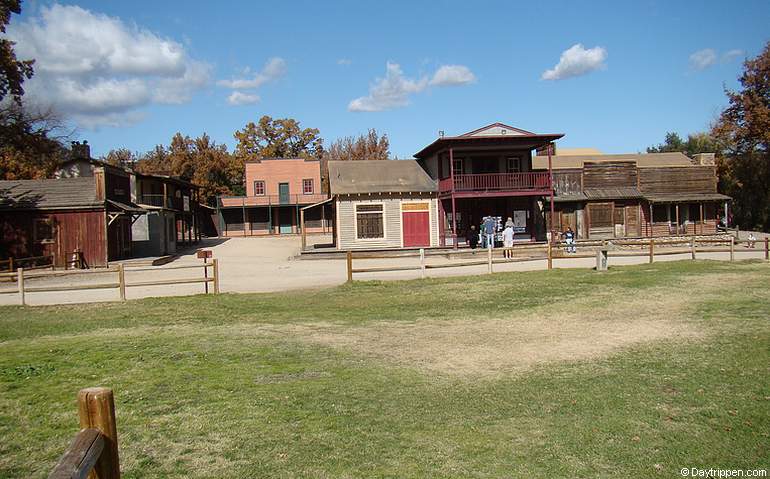 Paramount ranch is still used as a backdrop for movies and television shows so don't be surprised if you see a film crew at work.
Most people visit the ranch to enjoy the beautiful scenery and hike the miles of trails.
The "MASH" filming location can be reached from Paramount Ranch and is a popular hiking destination.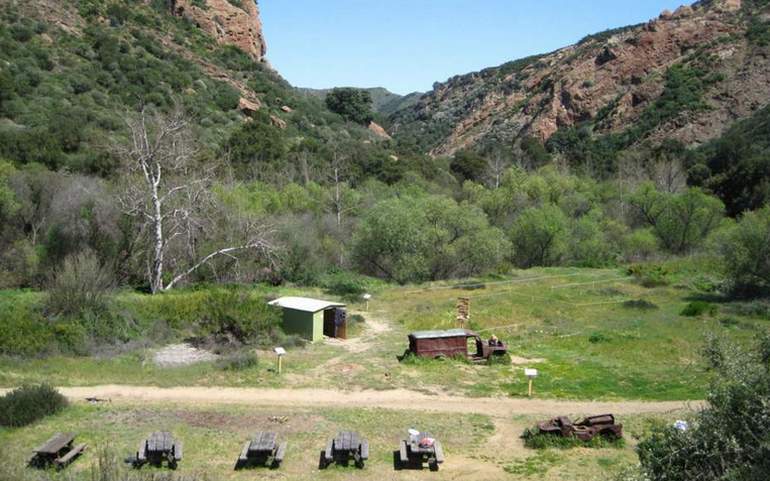 The western town is a short walk from the parking lot. The western town is a movie set and visitors are asked not lean or climb on the buildings.
The ranch has plenty of places to have a picnic and let the kids run around however guest are asked to stay on the trails. Paramount Ranch park is slowing recovering from years of being used as a movie ranch.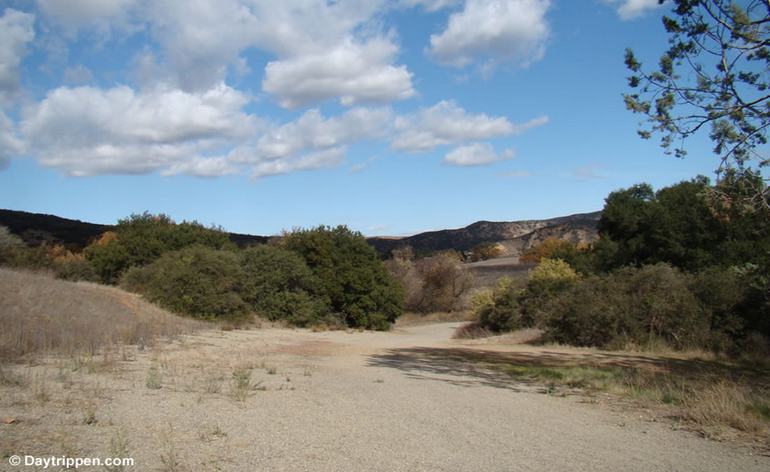 Paramount Racetrack
At one time there was a car racetrack here and you can still see the banked curves and part of the straightaway.
Paramount Racetrack was only used for about two years and was considered it one of the most challenging sports car tracks in the U.S.
Paramount Racetrack closed after several fatal accidents and was soon overgrown with grass.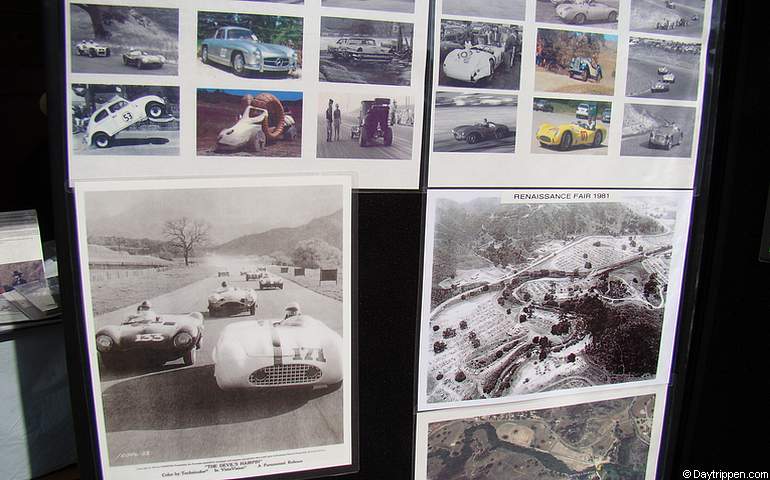 From 1957 to 1980, the ranch changed ownership several times until it was purchased by the National Park Service.
Filmmaking continues at Paramount Ranch and the park is used for several festivals during the year including the Topanga Banjo Fiddle Contest, Calabasas Pumpkin Festival, and Agoura Renaissance fair.
Plan on spending, at least, two hours here longer if you decide to hike. There are drinking water, restrooms and a ranger station at the park. Dogs must be on a leash at all times.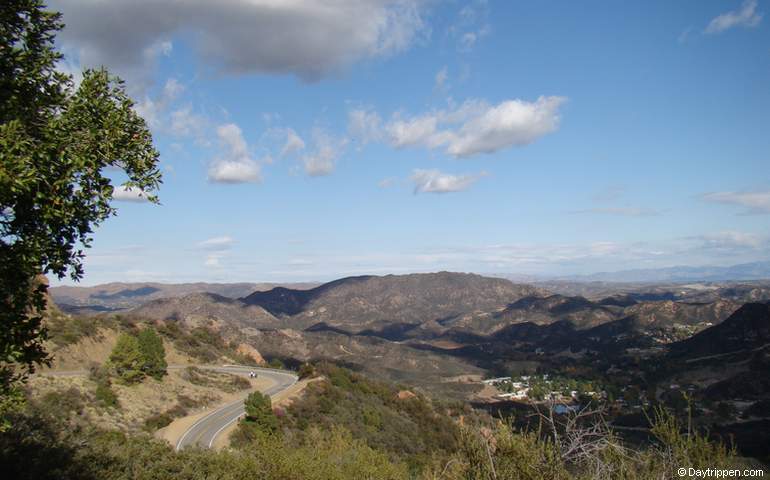 Getting to Paramount Ranch
Paramount Ranch has no admission charge and parking is free.
Directions: Paramount Ranch is located in the Santa Monica Mountains, between the west San Fernando Valley and Malibu. Address: 2903 Cornell Rd, Agoura Hills, CA 91301
Paramount Ranch Nearby Attractions
Troutdale is all you can catch fishing lake in Agoura Hills. Only a short drive from Paramount Ranch, Troutdale is the perfect spot to take kids fishing.
There is an entrance fee plus a per pound fee. It's just about impossible to not catch a fish here. A great place for a child's first fishing trip.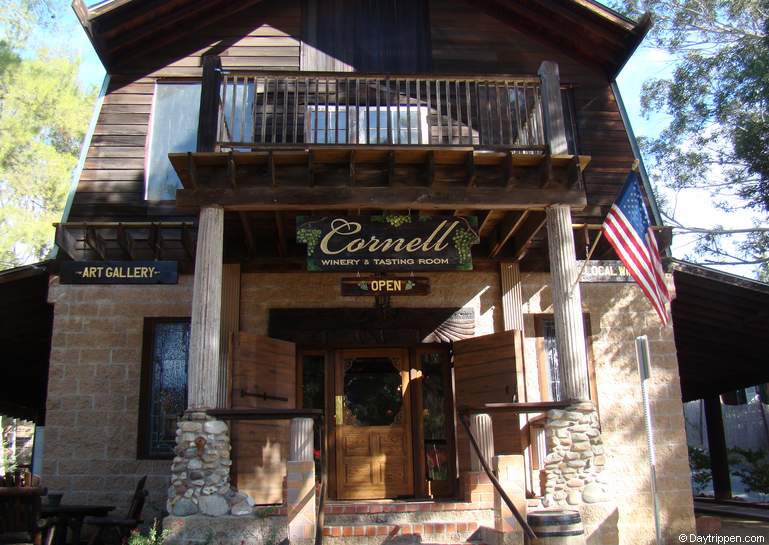 No wines are made here however they offer a good selection of wines grown in the Santa Monica Mountains.
Next door to the wine tasting room is the Old Place Resturant. This historic little eatery is popular with locals and celebrities.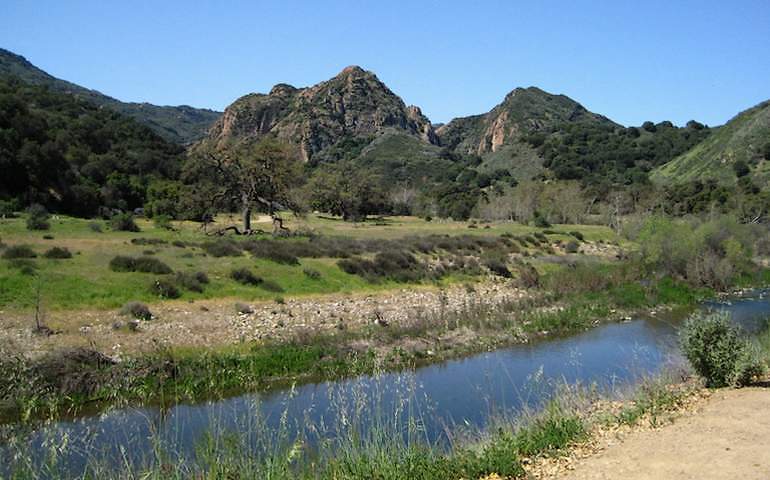 Malibu Creek State Park is open from dawn until dusk seven days a week, and the visitors center is open most Saturdays and Sundays from noon to 4 p.m.