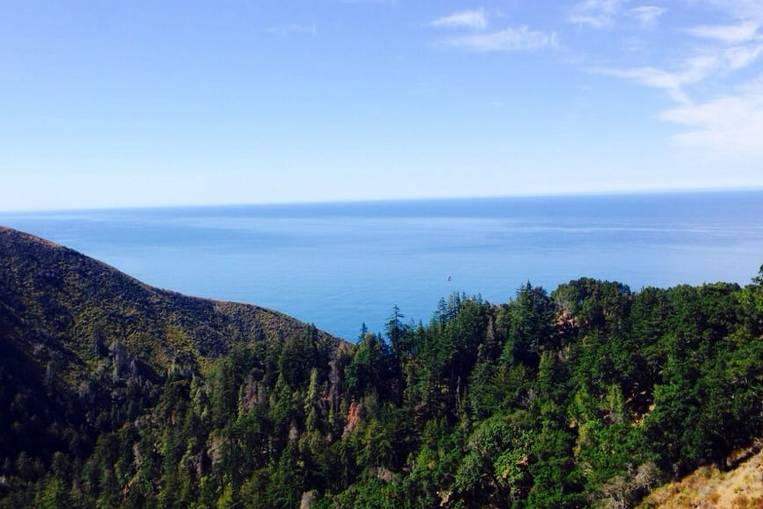 Pfeiffer Big Sur State Park covers over 1000 acres of California's Big Sur coast and inland mountains. Besides a very popular campground, the Big Sur Lodge also provides rooms and cabin accommodations.
The park features miles of trails where hikers are treated to spectacular views of the Pacific Ocean and the Big Sur Valley. If you only have time to visit for a day trip, Pfeiffer Beach is a perfect spot to view the rugged coastline of Big Sur.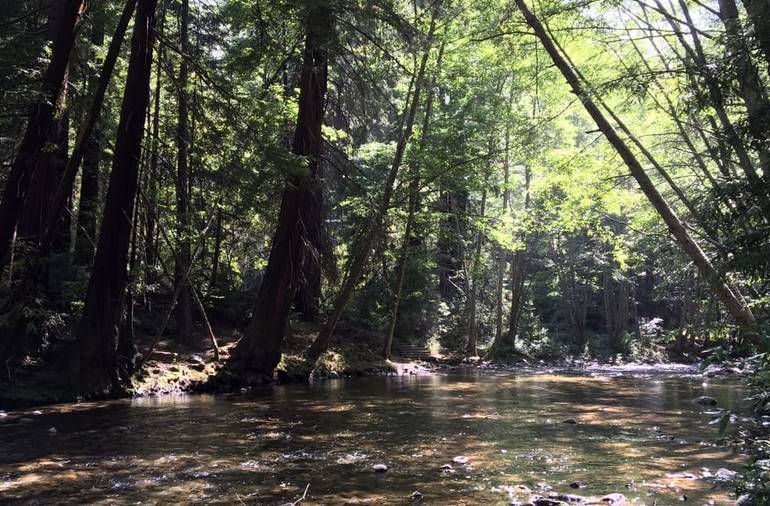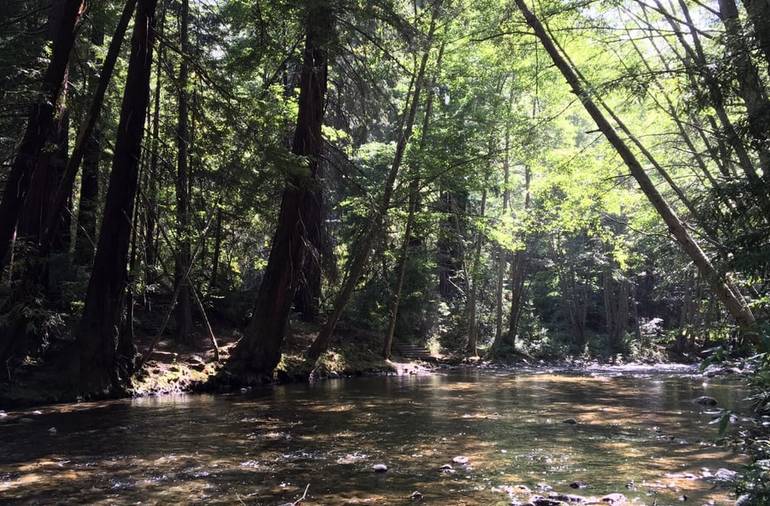 Hiking Pfeiffer Big Sur State Park
Popular hiking trails in the park include Valley View and Pfeiffer Falls trails. The trailhead for both hikes is adjacent to the Big Sur Lodge. The left fork takes hikers to Valley View Overlook, where they can view an amazing vista of the Big Sur River Valley. The take the right fork a one-mile hike to Pfeiffer Falls, a seasonal 60-foot waterfall.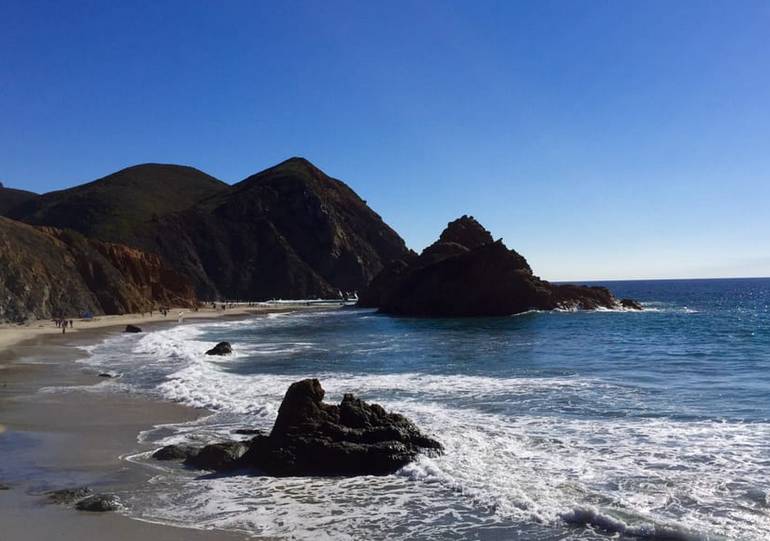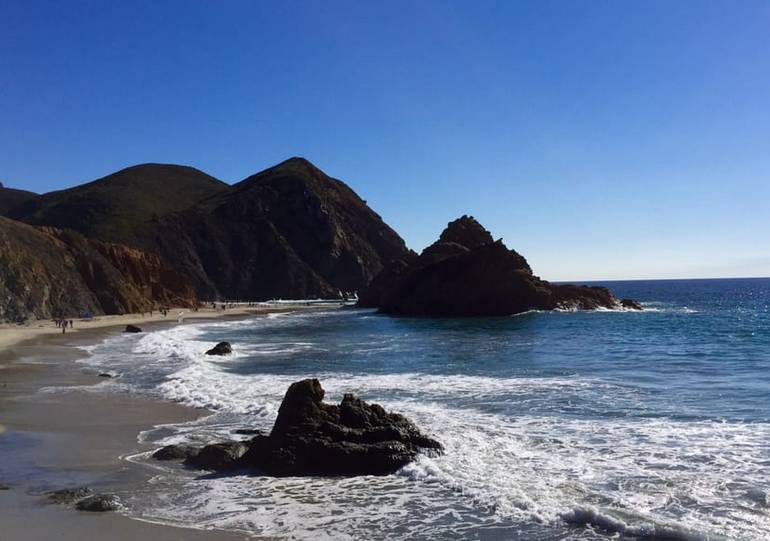 Pfeiffer Beach Day Use
Pfeiffer Beach can be reached via Sycamore Canyon Road south of the ranger stations. Pfeiffer Beach day-use area is part of the Los Padres National Forest, and there is a $10.00 entrance fee. It is a two-mile drive down a narrow from Cabrillo Highway to the Pfeiffer Beach area and then a short walk to this fantastic beach. This beach is dog-friendly.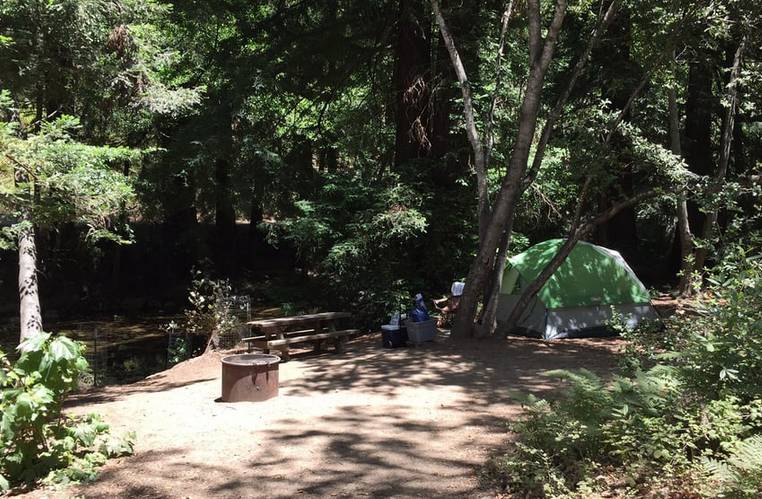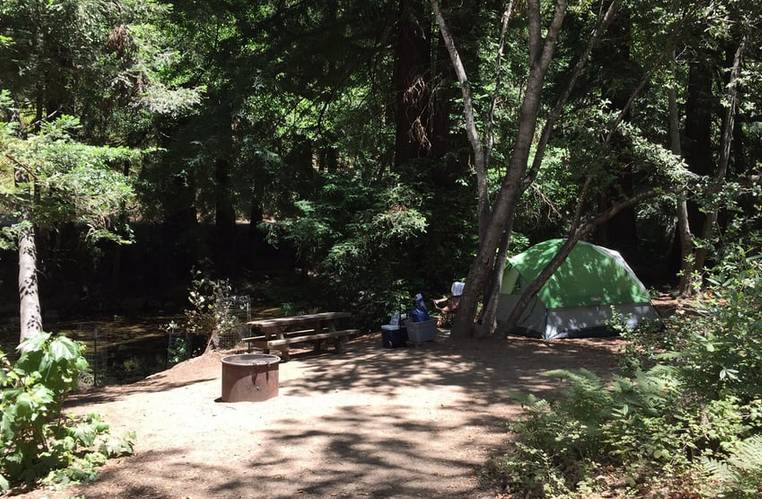 Camping Big Sur State Park
The park's campground has just over 180 campsites on the south side of the Big Sur River. Day use picnic areas are on the north side of the river. Flush toilets, showers, are available at the campground. Both RV and tent campers are welcome.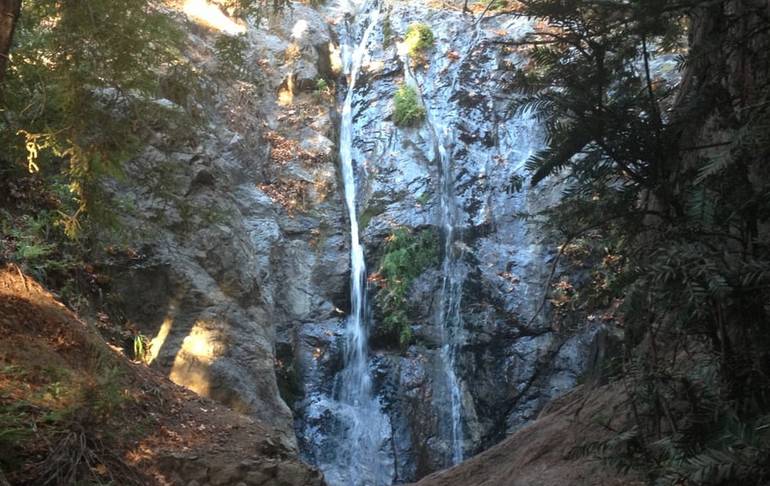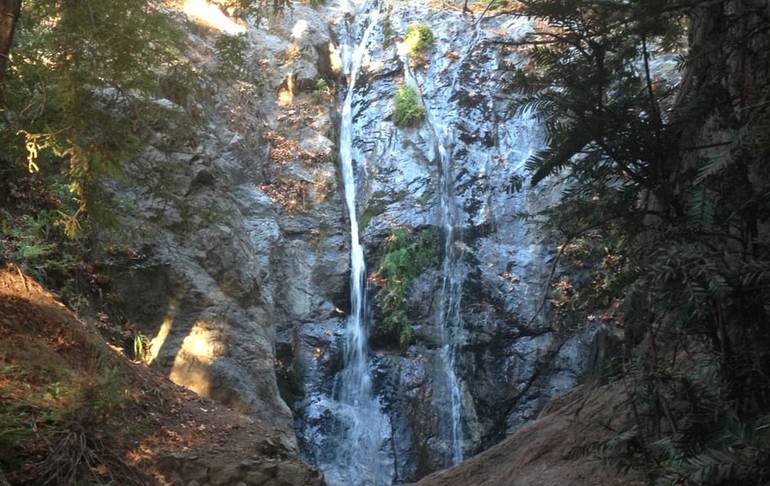 During the summer months, the Big Sur State Park campground is usually booked up. However, you may get lucky and pick up a canceled reservation. The campground is on the east side or Cabrillo Highway. The nearest beach access is Pfeiffer Beach day-use area.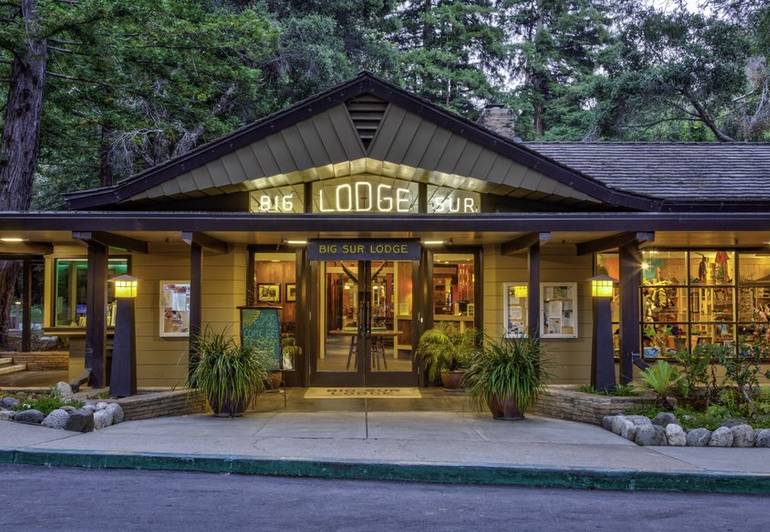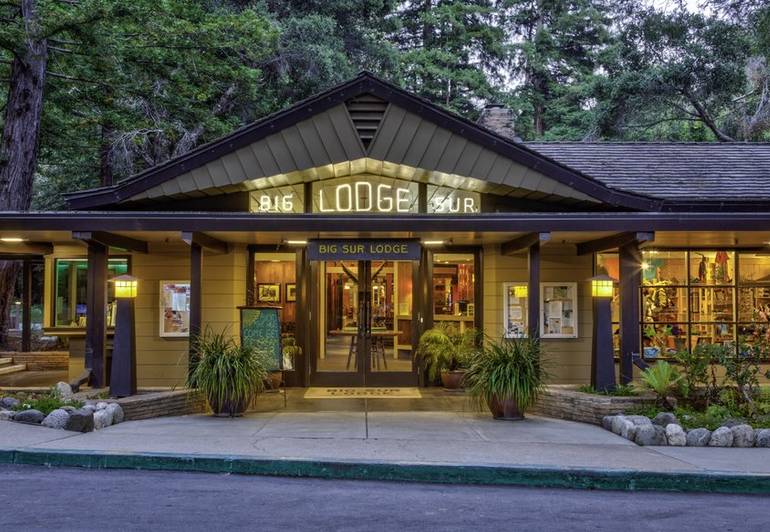 Big Sur Lodge
If you're not into camping but want to at the park, Big Sur Lodge is the place to stay. The lodge features 62 attached cottages with all the comforts of home. Cabins are a single room or one-bedroom and can be equipped with a fireplace and kitchenette. The lodge also has a swimming pool, gift shop, and restaurant.
Nearby Big Sur State Park. Andrew Molera State Park 4 miles north. Limekiln State Park 26 miles south along Cabrillo Highway 1.