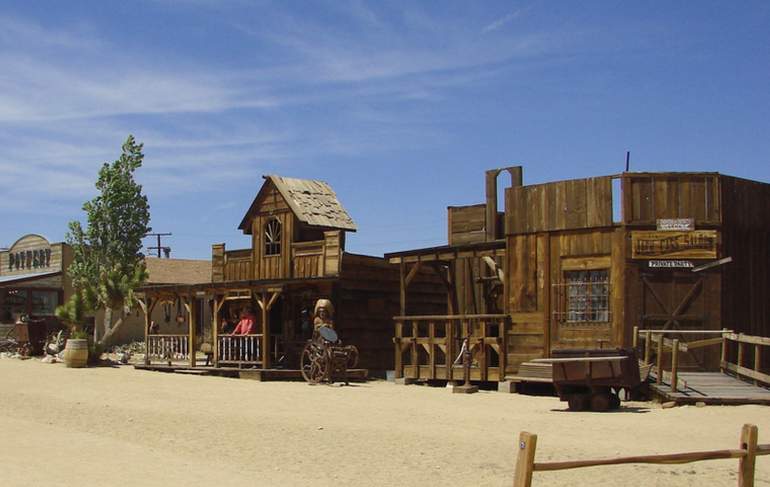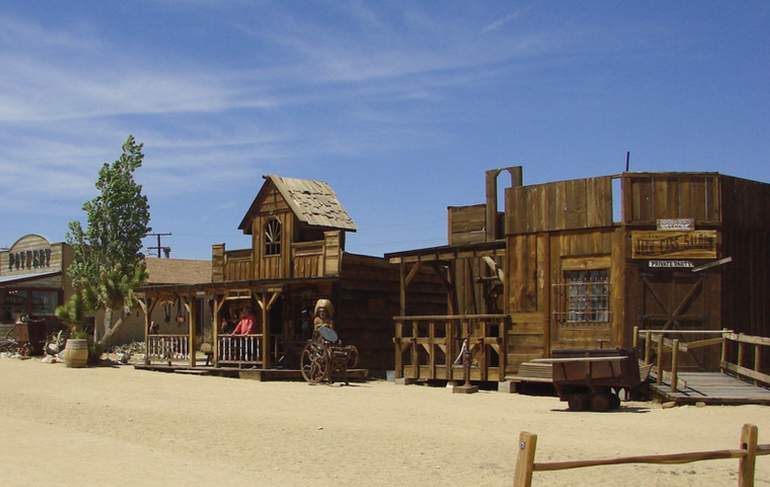 Pioneertown was originally built in the 1940s as an old western movie set. Today, locals keep the western tradition alive, holding mock gunfights from April through October on Pioneer Town's Main Street.
Pappy and Harriet's Palace offers live music, touring bands and dancing on Thursday, Friday, Saturday, and Sunday in their saloon. The town also has a bowling alley built in 1947 which is the oldest, longest working wooden lane in the United States.
The buildings around town are all private property, but visitors are welcome to walk around town. Most folks who end up at Pappy & Harriet's for a cool drink and perhaps some chat with locals.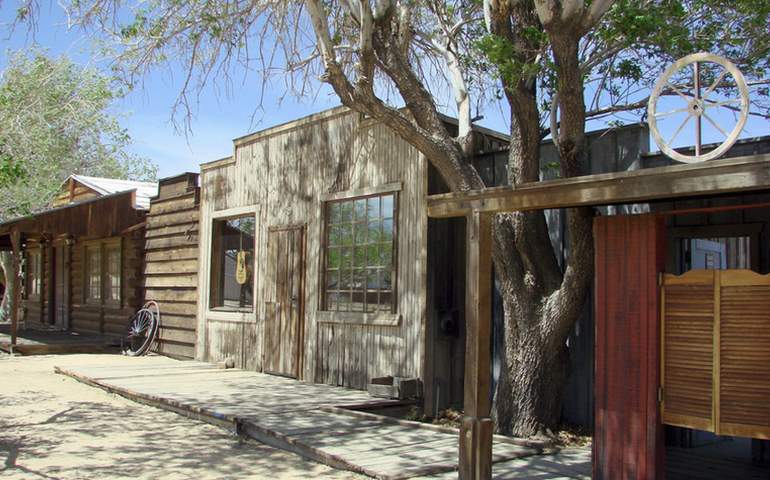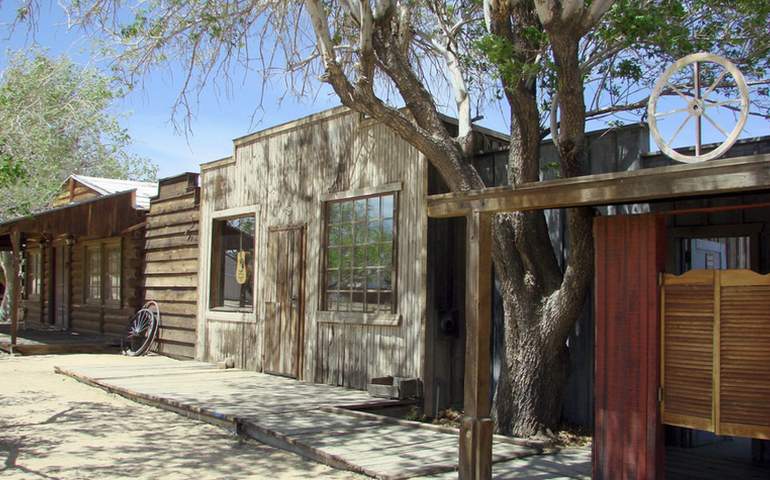 Pioneertown is way off the beaten track but if you're a fan of the Old West, it's worth checking out. There is a hotel in town, Pioneer Town Motel, located behind Pappy and Harriet.
The motel has 18 rooms and is decorated cowboy style. The Joshua tree area is a great weekend getaway from the Los Angeles, San Diego and Palm Springs metro areas.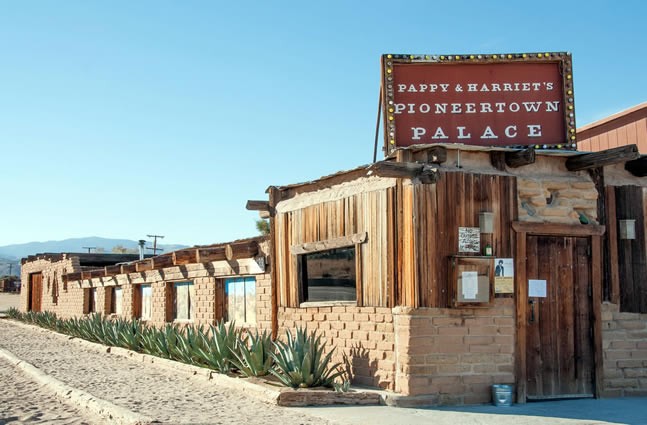 This desert day trip is suitable for families so if you are on a road trip to Joshua Tree National Park, Pioneers Town makes a great side trip. On weekends, you might catch a free western show in front of the saloon with cowboys doing some trick shooting and roping.
Pioneer Town is also a popular destination for bikers and it is not usually to see a line of bikes outside Pappy & Harriet's. The road out to town has been designated a California Scenic Drive and if you like desert scenery you can enjoy the trip out to the old western town.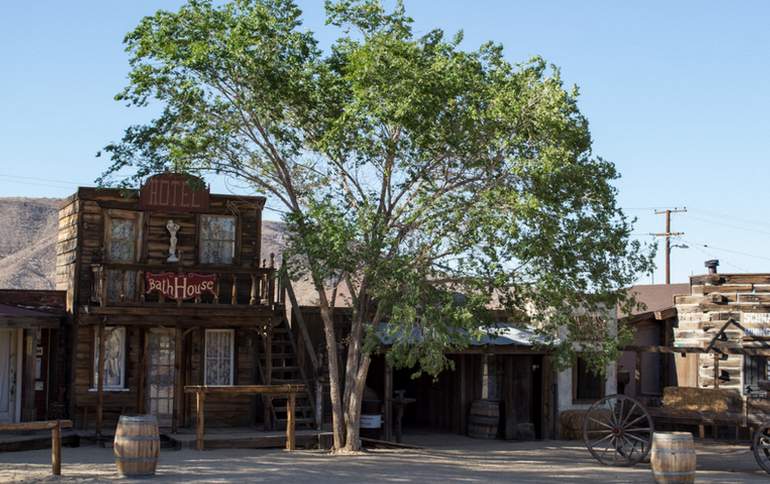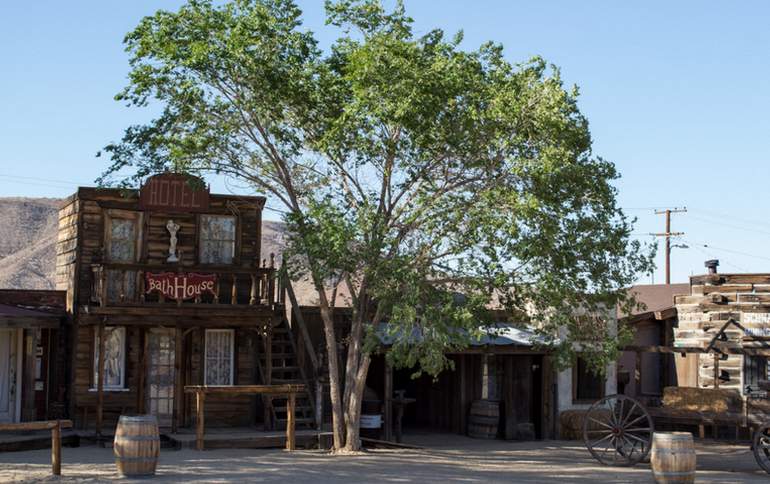 Movie stars Roy Rogers and Gene Autry were instrumental in building the wild-west town to shoot films. Some were not much more than fake fronts while others were used as shops and stores. Some filming still goes on but due to the remote location, it's only an occasional occurrence.
The only place to get some grub in town is Pappy & Harriet's which also has a tiny bowling alley that may or may not be working.
Pioneer Town is located northwest of Yucca Valley on Pioneer Town Road and is at an altitude of 4,000 feet in the high desert. If you want to stay overnight you can sleep where the stars slept, an old movie set in the Pioneer town Motel.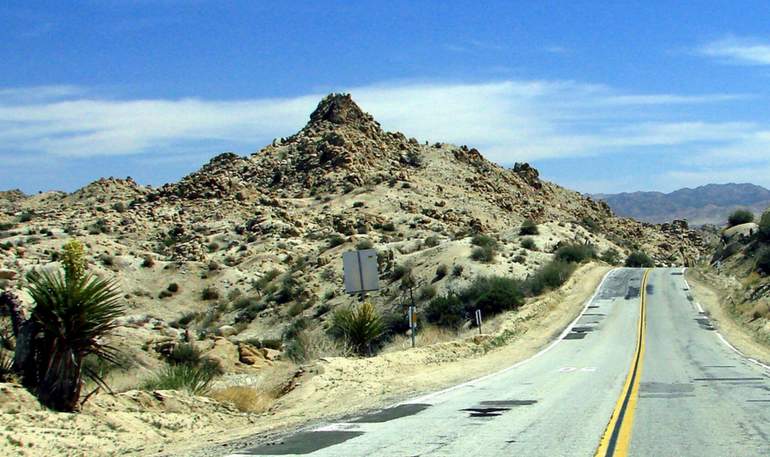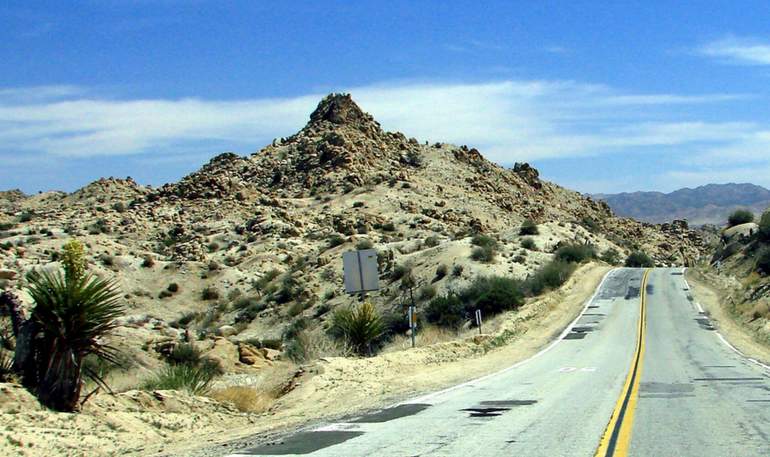 Getting to Pioneertown
Pioneertown is open from 8:00 a.m. to dusk, seven days a week. It's about a 2 1/2 hour drive from Los Angeles and a little over an hour from Palm Springs. Pioneertown makes a nice day trip while staying in Desert Hot Springs or Palm Springs.