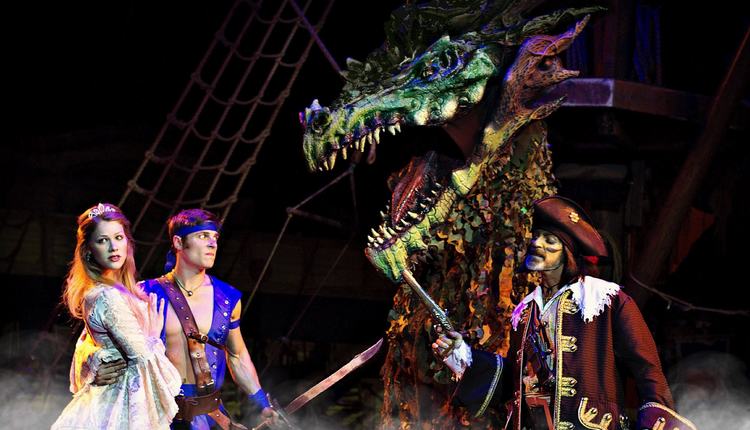 Pirate's Dinner Adventure Show is located in Buena Park, only a short drive from the Disneyland. Perfect for children and adults alike, Pirates Dinner Adventure is billed as "the world's most unique interactive dinner show." Gate price tickets:  Adult (ages 12 and older) Prices: $59.95 + tax. Children's tickets  (ages 3 – 11 years) Prices: 36.95 + tax. Purchase tickets online and save.
Pirate's Dinner Ticket Deals
Child (ages 3-11) $34. Adult (12 & up) $38. Tickets for all shows and days. The show is perfect for children and adults alike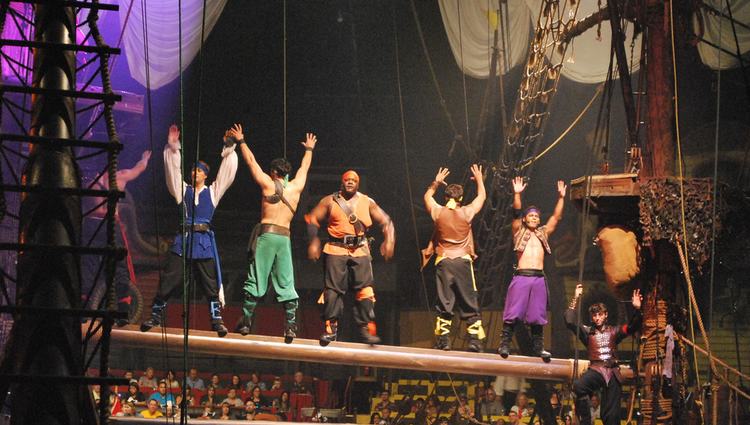 Pirate's Dinner Before You Go
Pre-show guests are offered appetizers (included) and a chance to buy a drink (not included.)  Appetizers trays are plentiful and include fried sweet corn, fried mozzarella sticks, fried zucchini, carrots with ranch dressing, meatballs, and macaroni & cheese.
After appetizers, everyone is seated and orders are taken for dinner. While dinner is being prepared, the audience is divided into groups. Each group is led by a pirate who is sort of a cheerleader for the group. Audiences participations is a big part of the show and groups are encouraged to compete against each other to create the most noise.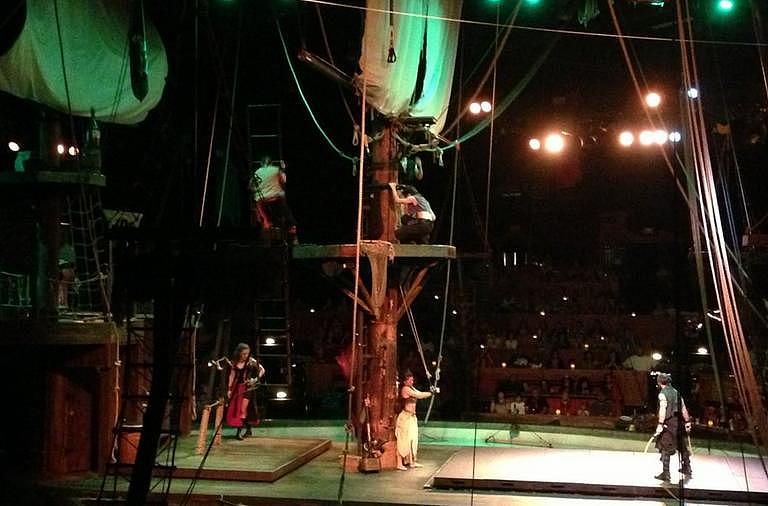 Pirates dinner adventure show is defiantly entertaining.  Full of sword fights, stunts, and pirates swing from ropes. There are plenty of funny moments with pirates cracking jokes (family-friendly) along with singing and dancing.   Guest are served dinner as the show on which can be distracting, especially if you are hungry.
The current theme of  Pirates Dinner show is a sea dragon and a princess. Seasonal shows Halloween, Christmas, and New Years have a slightly different plot, but the show is the same. Birthday party celebrations are big at Pirates Adventure, you can even order a pirate cake to go along with dinner.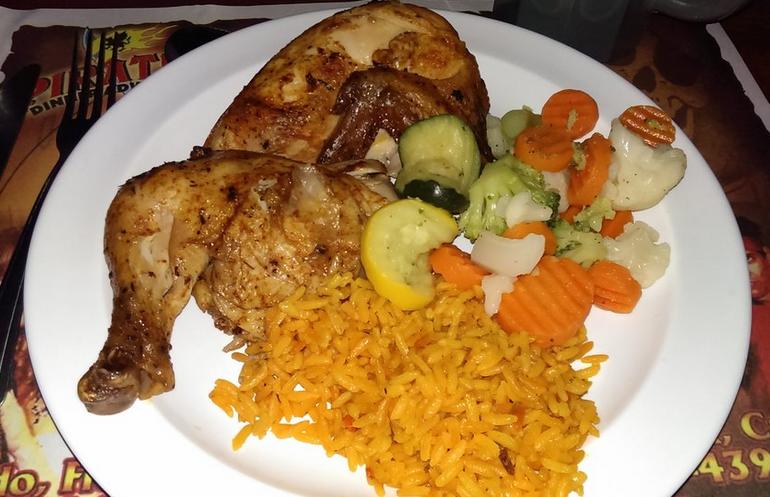 Dinners are decent and include garden salad, roasted chicken, and shrimp with lobster and scallops or seasoned beef. Side dishes include red potatoes or West Indies yellow rice with Caribbean seasonings and steamed fresh vegetables. Desert Warm apple cobbler and vanilla ice cream for dessert.
All soft drinks are included with dinner. Full bar service is offered but drinks can be expensive.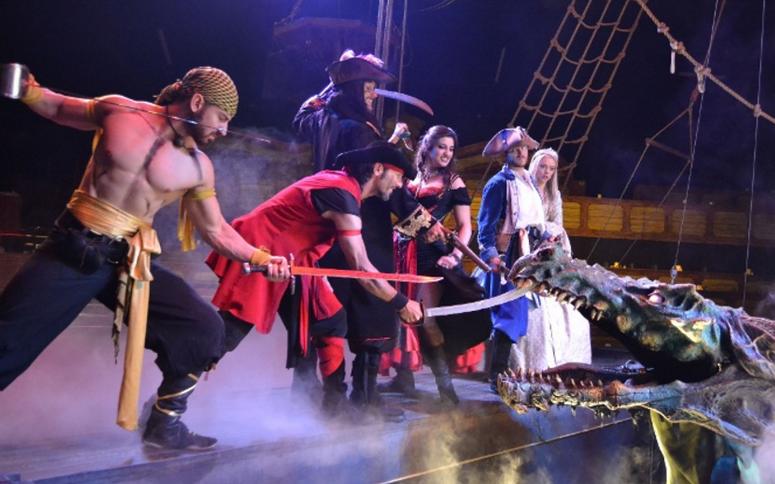 Where is Pirate's Dinner Adventure Show
Showtimes: Monday – Thursday 7:00 pm, Friday 6:00 pm & 9:00 pm, Saturday 1:30 pm, 5 pm & 8:30 pm, Sunday 4:00 pm & 7:30 pm
Pirate's Dinner Adventure – Buena Park, California 7600 Beach Blvd Buena Park, CA 90620
Medieval Times Dinner and Show Buena Park best price on tickets.