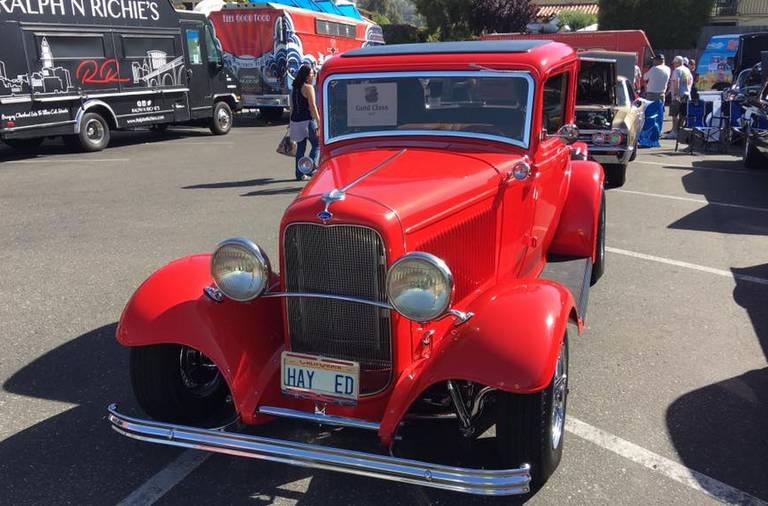 The Pismo Beach Car Show is one of the largest classic car and street rod shows on the west coast. The 3-day event is held on and around the Pismo Beach Pier and throughout much of downtown Pismo Beach.
The auto show is held annually on the 3rd full weekend of June and has over 1000 classic cars and street rods on display. Thousands of spectators attend the event each year and enjoy cars, the sun, and beautiful Pismo Beach.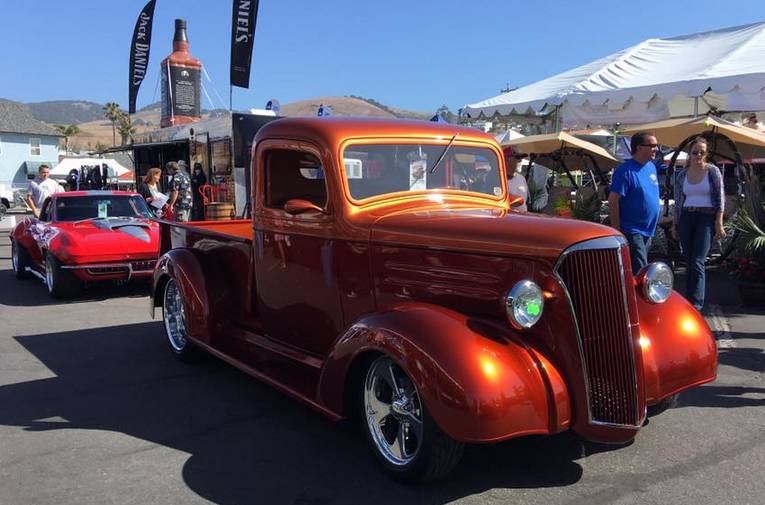 Pismo Beach Car Show show events include Car Show & Shine, "Cruise Night" a parade of classic cars along Cabrillo Highway in downtown Pismo Beach.
Live Entertainment is featured in a huge tent on the beach and classic cars and street rods are on display. Food vendors and booths for auto accessories and products fill the Pismo Beach Pier parking lot. Many vendors offer special car show discounts and deals.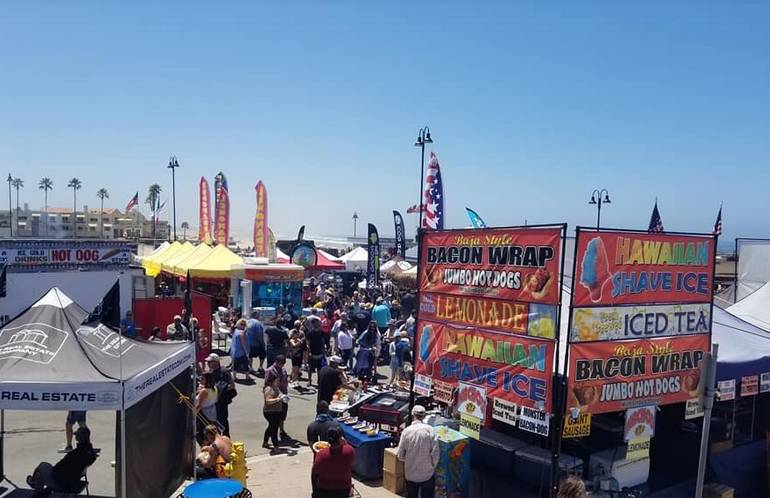 Typical weather for Pismo Beach in June is coastal fog in the morning clearing by early afternoon. Hotels will fill up fast for this event but there are plenty of rooms nearby in San Luis Obispo. Plan on lots of walking and lots of people watching.
The Pismo Beach Classic is a fun three-day event for fans of cars and street rods. Admission is free but parking can be a challenge. Arrive early for best parking spots or you may have to walk a mile or more to the show.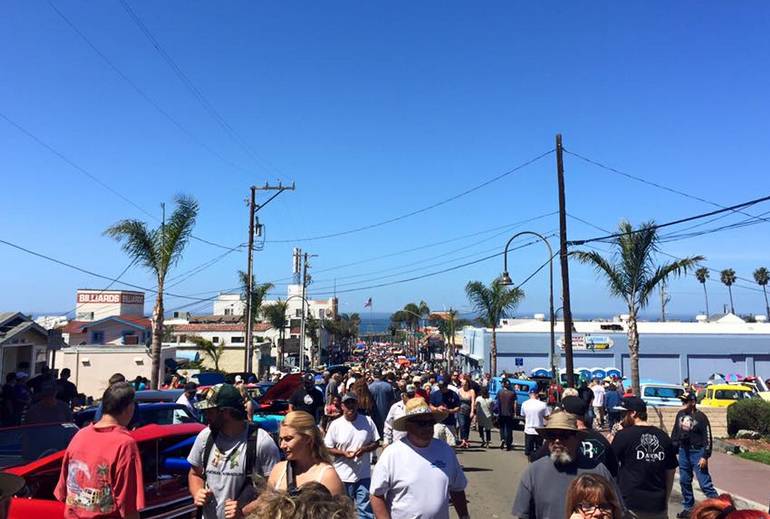 This huge car show is open to all makes, models and years of cars with an emphasis on classic cars and hot rods. Judging is based on a scoring system that points are awarded based on attention to detail, interior, engine compartment, undercarriage and more.
Over 150 trophies each year plus "Gold Class" cars that are hand picked and competing for the Platinum Award. Along with the car show comes many added attractions that weekend like shopping in downtown Pismo, wineries located within just miles of Pismo.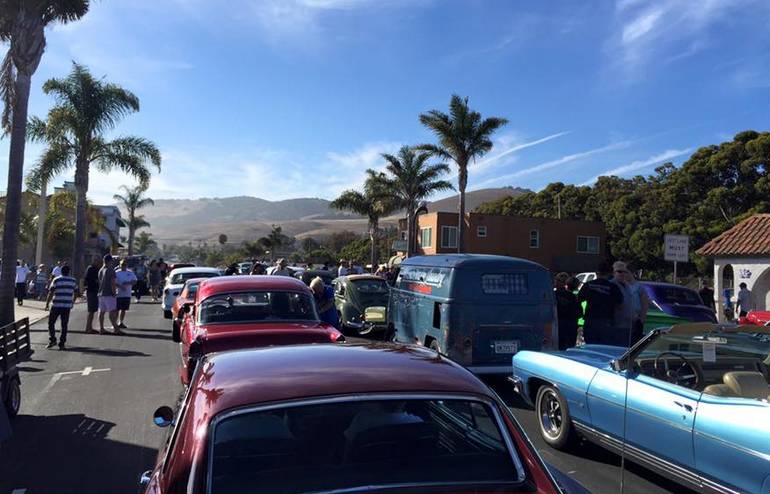 Along with the car show, there is a Thursday night Gala Event that is located inside the Hot Rod Bar & Grill Tent by the Pier Lot. Friday & Saturday Surf & Turf gourmet dinner also located in the Hot Rod Bar & Grill Tent.
Pismo Beach Classic Car Show started out as a small meet up to display hot rods and classic cars. The event has grown into a huge show covering much of downtown Pismo Beach.