Located along California's Central Coast Pismo Beach is a treasure trove for the traveler –from wineries to shopping to wide, expansive beaches perfect for surfing, horseback riding, or strolling. Of course, the beach is often the main reason visitors come to this part of California and Pismo Beach does not disappoint.
There are more than 10 miles of shoreline that is ready for exploration, each small section just a little different than the one preceding it. A kaleidoscope offering everything from wide, sandy beaches for sun worshippers to craggy shoreline perfect for finding tide pools, sea caves and various forms of sea life.
The city's centerpiece is the Pismo Beach Pier, stretching out 1,370 feet over the Pacific Ocean, the pier serves as an icon and tourist draw.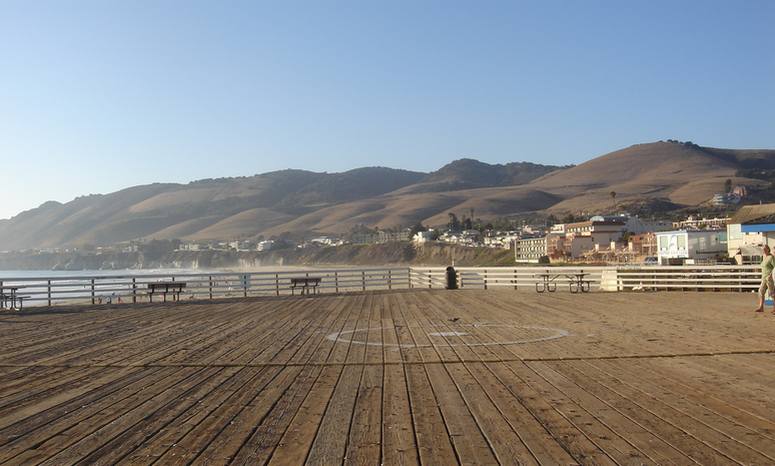 With its wooden planks and neatly painted white railings, the pier is an inviting place to wander. A snack shop on the pier serves popcorn, sodas, candy, peanuts, souvenirs, and fishing bait and like all California public piers, you can fish free here.
But what makes the Pismo Pier different is the fact that it never closes, offering anglers nighttime shark fishing, a time-honored tradition in the area. Sand sharks, leopard sharks, shovelnose sharks, and rays put up quite a fight.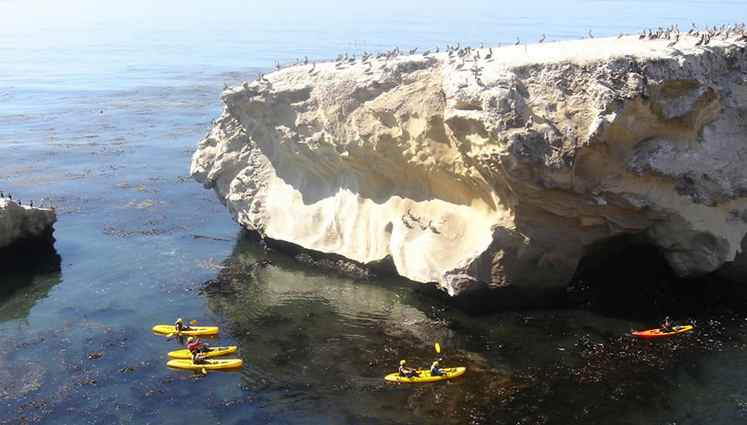 The pier is the anchor to downtown shopping along Pomeroy Street, with its unique boutiques like Moon Doggies Beach Club and Poncho's Surf Shop—allseeped in classic 60s beach vibe and all with their own individual hand-painted storefront murals.
Sprinkled along the narrow streets of the downtown area you will also find numerous waterfront-lodging choices that allow visitors to stay within walking distance of the beach, as well as having easy access to some of the area's best eateries such as The Splash Cafe.
Known throughout California for having the best clam chowder west of Boston, locals and tourist line up around the corner of the building to wait for a table and a cup of the award-winning steamy, hot chowder or other seafood platters that include some of the best fish tacos on the planet.
Just down from the Splash Café on Pomeroy is the arcade and rentals of bicycles, beach umbrellas, and other items you may need to make your day at the beach more fun.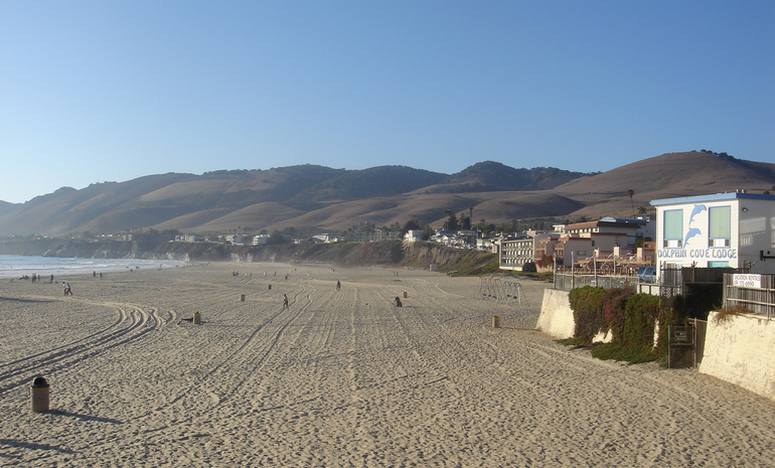 Pismo's beautiful beach with its towering sand dunes offers a wide range of activities from swimming, surfing, sunbathing, fishing, bird watching, or hiking on its trails.
At the north end of the beach, there are some very picturesque cliffs (including some spectacular white cliffs), upon which houses and more hotels are perched.
On the other end are the dunes, a very popular place with off-roaders, as it is the only beach in the state where you can drive vehicles on the beach. The park contains both areas of the beach where cars are allowed and areas where they are not, allowing for other activities such horseback riding in the surf.
There are a couple of places to rent ATV's located at the entrance of Oceano Dunes, as well as Pacific Adventure Tours where adventurers can experience the wild terrain of the Pismo Dunes while riding in a real USMC Humvee.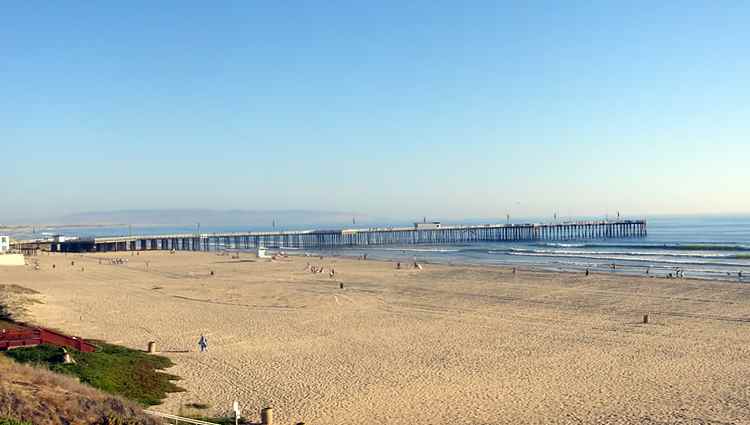 Camping is allowed on the beach and in the open dune area. Vault toilets and chemical toilets are provided, and water-delivery and holding-tank pump-out services are available on the beach. Pismo State Beach also has a campground, North Beach Campground with 174 sites. There is a foot trail from the campground down to the beach.
Finally, after a day at the beach, shopping, or zipping over sand dunes, two good places to unwind are Harry's Night Club and Beach Bar located in the heart of downtown.
Scotty's Bar and Grill combines, a good old beach hangout ambiance with live music and libations, while Scotty's is a great place to have a drink, spend time with friends, and watch your favorite team on one of the many big screens scattered around the huge wooden bar.
Pismo Beach has it all and the atmosphere ranges from peaceful, free-spirited, and relaxed to adventurous and downright exciting. If you happen to visit on the third weekend in June be sure to check out the Pismo Beach Classic Car Show.
Located just three hours from Los Angles and four from south Orange County, Pismo Beach is a perfect destination for a weekend getaway or a week-long vacation
Situated midway between San Francisco and LA in beautiful Pismo Beach, Pismo Coast Village RV Resort needs only to be seen to be appreciated. Nestled right on Pismo Beach, beautifully landscaped, it is truly an outstanding destination for RVs!