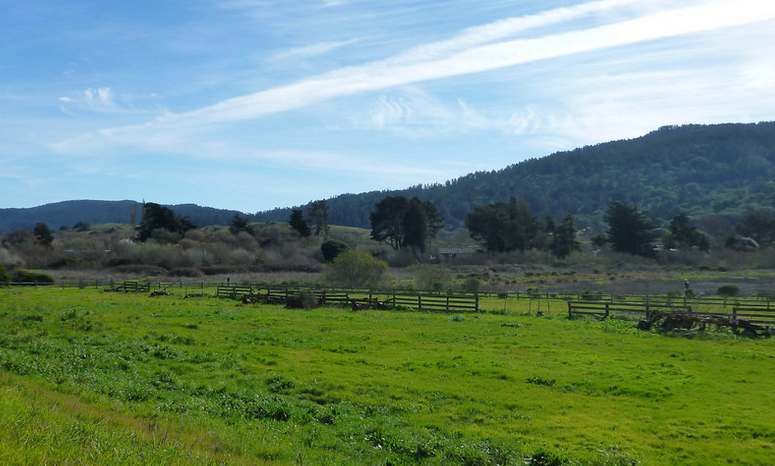 There is plenty to see and do in pretty Point Reyes. En route, you'll also find several attractions that deserve a stopover. Certainly one of the most popular of these is the Marin French Cheese Company. The Marin enterprise is a manufacturer of some of the finest artisan cheeses to be found in California. Be sure and arrive hungry, for you're certain to end up sampling some of the tastiest dairy delights around.
The Marin Company's soft cheeses are a specialty. There are creamy Camemberts and Brie that melts in your mouth. Several pungent blue types of cheese are available for those who prefer a more full-flavored product. There is a pond, and small park area where you can picnic, or walk the dog. The valley where the company is located is picturesque, and the climate mild.
Point Reyes itself is set on a cape around 30 miles northwest of San Francisco. Much of the surrounding area is part of the Point Reyes National Seashore Reserve and enjoys strict environmental protection. This has resulted in healthy populations of marine and land mammals.
Once hunted nearly to extinction, both the Northern Elephant Seal and the Tule Elk now thrive in the area. A large variety of seabirds, including pelicans, call Marin County home, and birdwatchers will not be disappointed.
it's no surprise that Point Reyes is popular with water sports enthusiasts as well. Kayak along the shores of Tomales Bay, or explore the submarine world with a scuba dive guide. There are Bat Rays and hundreds of species of fish to see. Curious seals may sneak in for a peek, and even swim alongside you. The tidal pools are home to the tiniest of crustaceans while the Giacomini Wetlands area have bigger fish to find.
Back on land there are plenty of trails to hike or bike, and guided tours can also be arranged. Point Reyes has proven to be a great place to organize weddings, family reunions, and school tours. Corporate team building exercises are increasingly popular, and this spectacular corner of California is an ideal spot to organize one.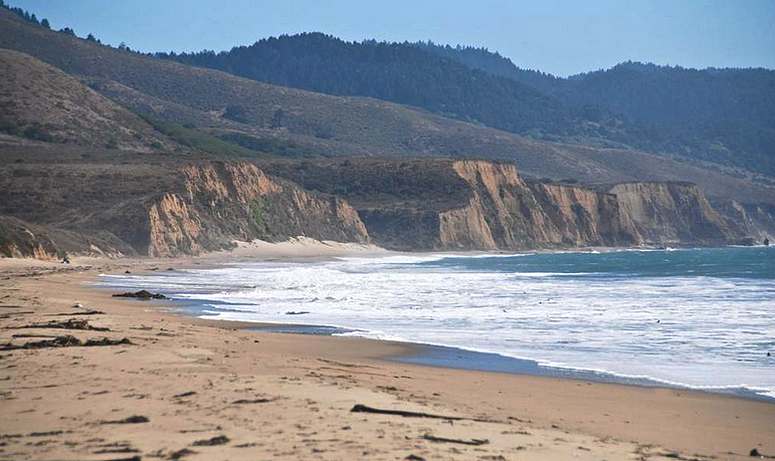 After a day of activities, you'll have worked up quite the appetite. The only problem you will have with the restaurants here is deciding which one to try first! Italian inspired dishes can be found at Osteria Stellina in a quiet corner of Point Reyes Station. Locally sourced, seasonal ingredients are favored by the chefs, and there is no shortage of seafood specialties to sample.
Choose house-smoked trout, steamed clams, or a light salad as an appetizer. The grilled salmon entree comes highly recommended, and a wide assortment of pasta dishes are available. The servers are happy to accommodate any dietary restrictions you or your family may have. There are plenty of vegetarian starters and mains, and gluten-free dishes can be prepared. Don't miss the berry cobbler with locally produced ice cream for dessert….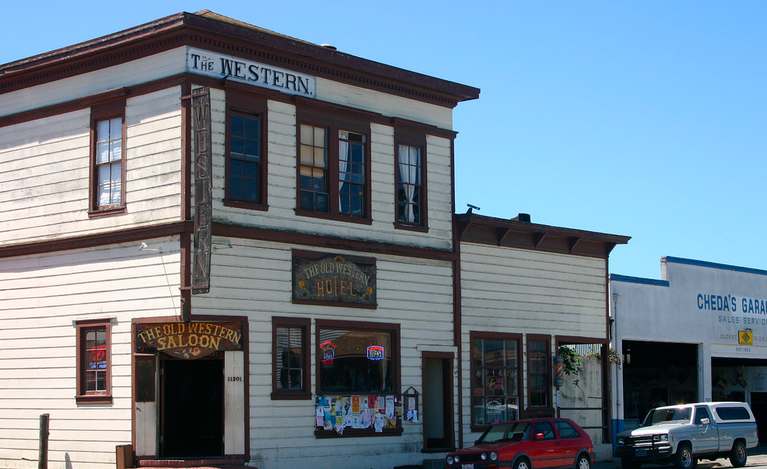 Home baked goods are featured at the Bovine Bakery, one of the busiest breakfast spots in town. Locals and tourists rave about the blueberry fruit pies, croissants, and pain au chocolat. There are a few tables available, but you may have to park yourself on a piece of pavement during the lunch and breakfast rush. The bear claws are baked fresh every morning, and so big you'll need both hands to eat one!
Accommodation options range from homey Bed & Breakfasts to luxurious hotel suites, to cottages by the beach. Many places are pet-friendly, but it's a good idea to double check when you make your booking. Hostels are available for backpackers on a budget, and there are campgrounds for those who want the complete outdoor experience. Wherever you stay, and whatever you do, Point Reyes is sure to please!
Marin French Cheese 7510 Pt Reyes-Petaluma Rd, Petaluma CA 10 miles from Point Reyes. Store hours: Open from 8:30 am to 5:00 pm seven days per week. Point Reyes Stations is located in West Marin County about 30 miles from San Francisco.