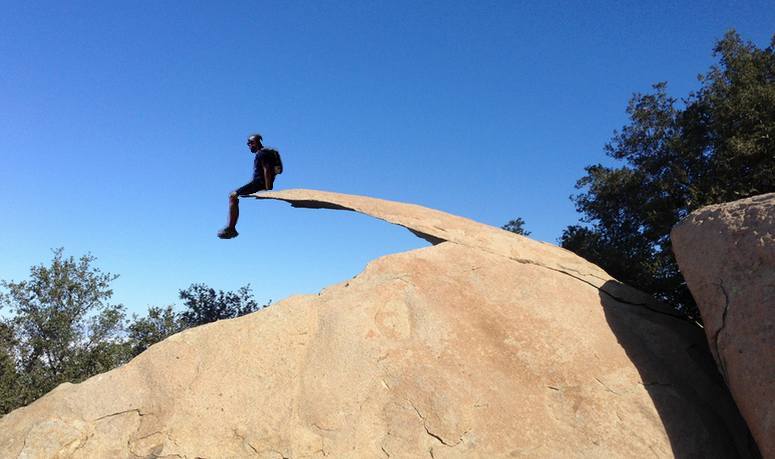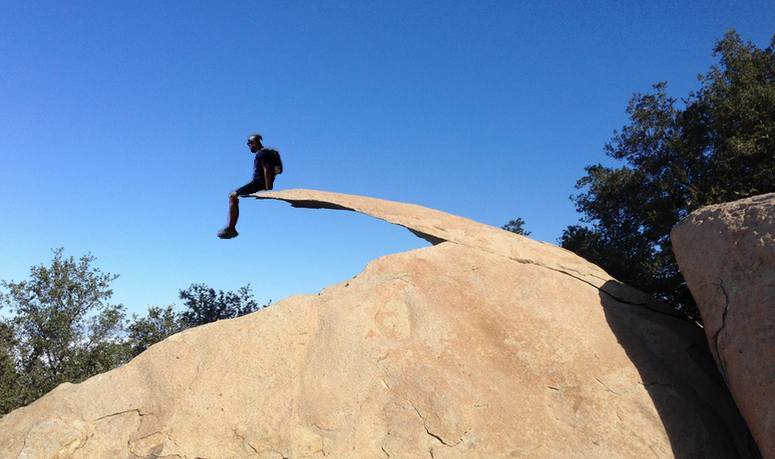 Potato Chip Rock is an eight-mile round-trip hike from the parking at Lake Poway Park lot to the top of Mt. Woodson. The walk up to Potato Chip Rock is steep with little or no shade and may not be suitable for novice hikers.
This trip is best made in the early morning or late afternoon. Weekends this place get busy. Chances are there will be a line of hikers waiting to get their picture taken on the chip.
The views from the top of Mt. Woodson are spectacular. On a clear day, you can see the ocean. Of course, the main reason for hiking up here is to take pictures of the rock to post on Facebook or Instagram.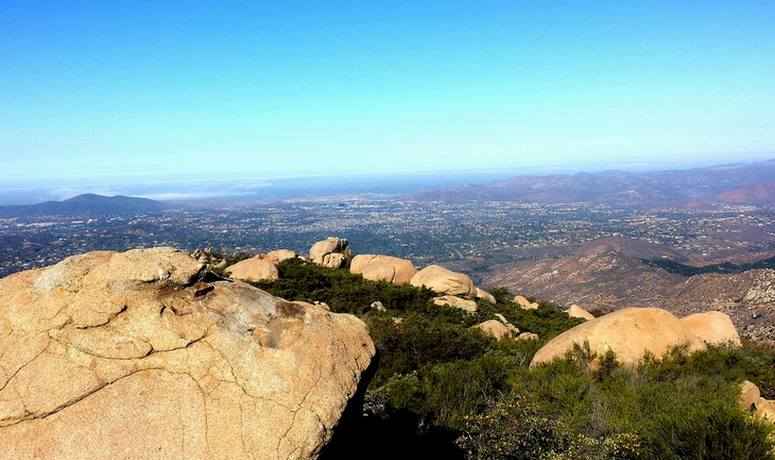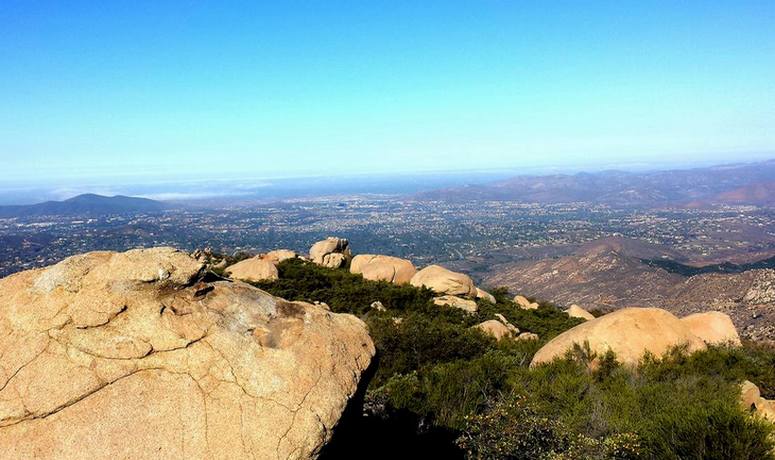 Incredibly, Potato Chip Rock is still here with all the traffic it gets. Groups of 4 or 5 people scramble up onto the rock, jumping and posing for that perfect picture to share with friends.

Climbing up on the rock turns out to be almost as challenging as the hike up the mountain. With a little help and some slight rock climbing skills, most people make it out on the chip for that all-important photo op.
Getting off the rock is another challenge. You have a choice of sliding down the face in front of the stone or squeeze down between a fissure created by the adjoining foundation.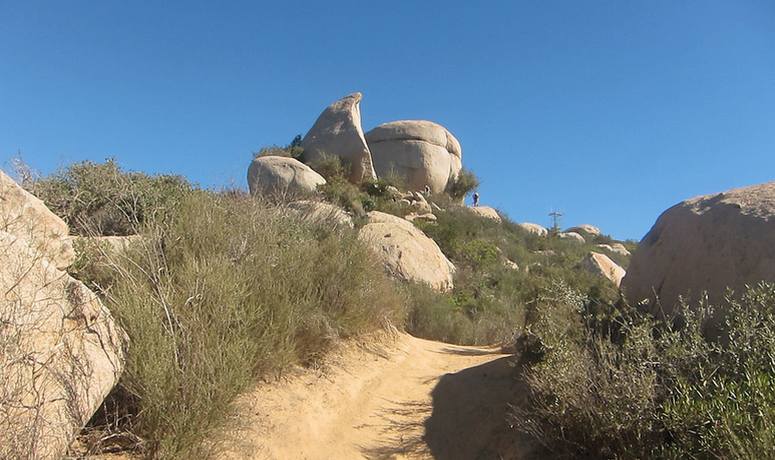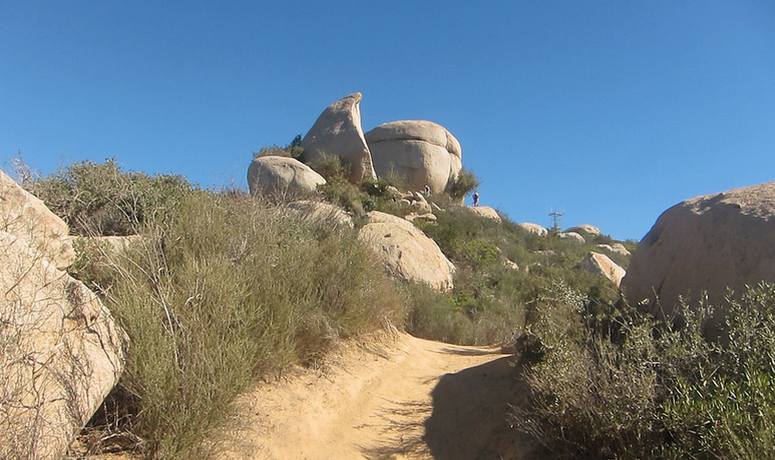 Plan on a 3 -4-hour round-trip hike to Potato Chip Rock and back.  The elevation climb is about 2,000 feet to the summit of Mt. Woodson.
The dirt trail has many uphill sections with the occasionally level stretch before it turns uphill again. On the way up to the rock, take a break to catch your breath and enjoy the spectacular view.
Mt. Woodson trail is a strenuous climb, and we recommend leaving younger children and dogs at home.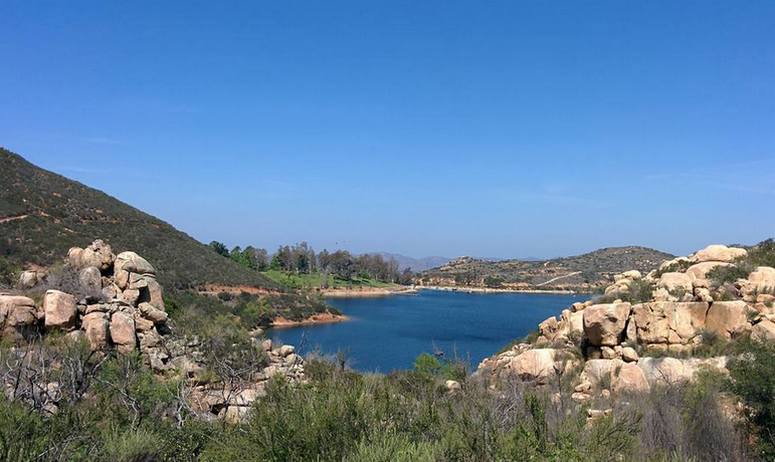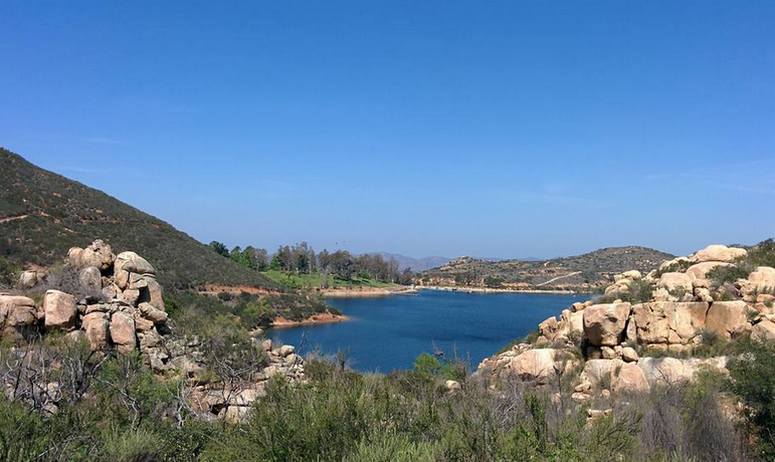 Before You Hike To Potato Chip Rock
Bring plenty of water for the hike up to the rock.
Wear comfortable hiking shoes.
Don't forget the phone & selfie stick.
Always wear sunblock & hat.
Bring snacks or energy bars.
Parking at Lake Poway is $5.00 on weekends.
Lake Poway 14644 Lake Poway Road, Poway, CA 92064.