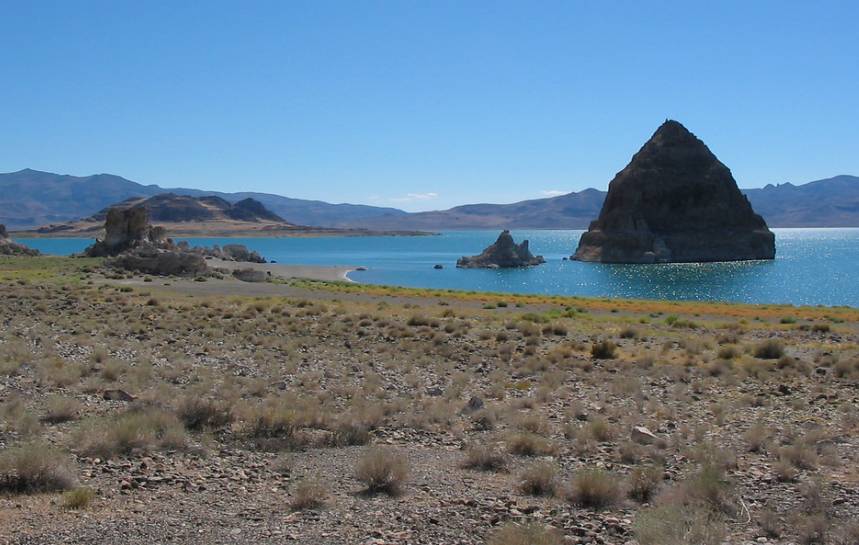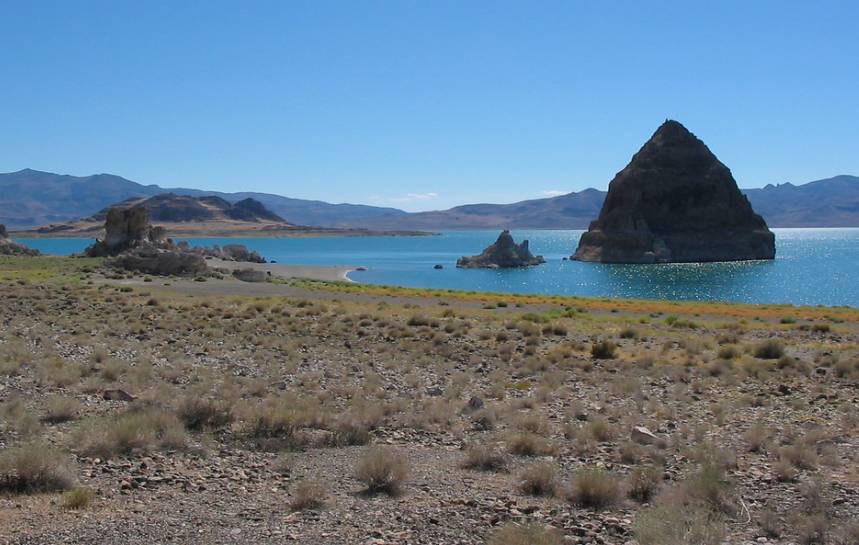 Pyramid Lake Nevada is a remnant of ancient Lake Lahontan that covered much of northwestern Nevada. Located thirty-five miles northeast of Reno, this desert lake is a popular day trip from Reno Nevada.
After what seems like a long drive through the desert, travelers are rewarded by a spectacular view of Pyramid Lake. The signature feature of the lake, a pyramid-shaped tufa island, can be seen on the Southeastern shore of the lake.
The largest island on Pyramid Lake is Anaho Island. A Wildlife Refuge where thousands of white pelicans nest each year after flying from Southern and Baja California. Anaho Island and the Pyramid Rock are strictly off-limits to visitors.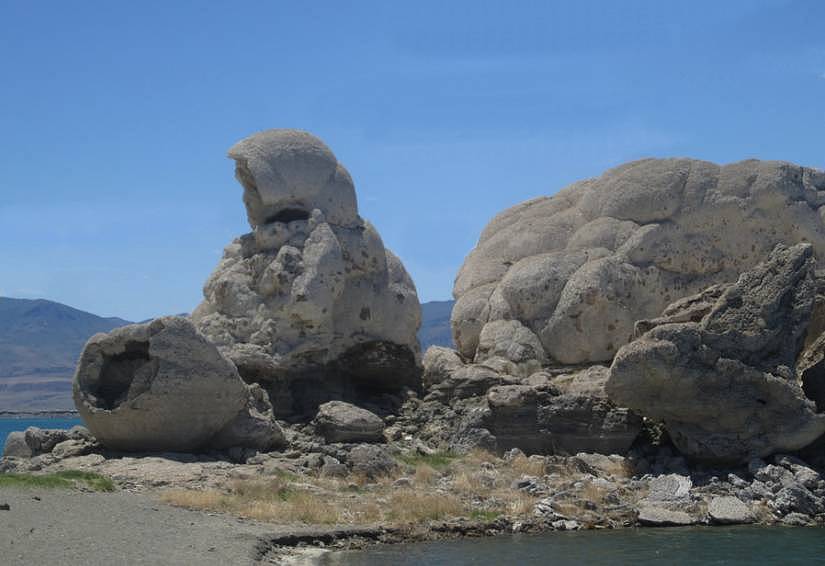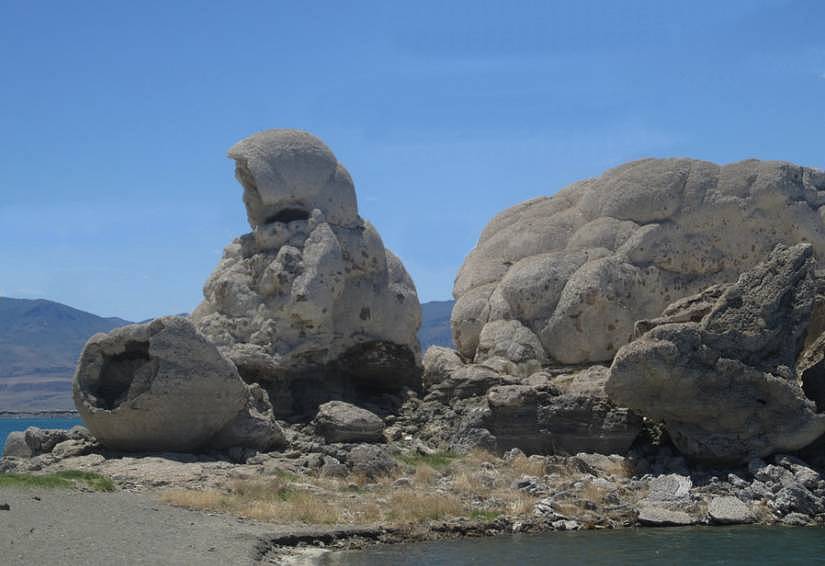 The Stone Mother Pyramid Lake
Adjacent to the Pyramid Tufa Island is another unusual tufa formation called The Stone Mother. This tufa rock formation looks like a sitting mother with a basket and is a sacred place for the Pyramid Lake Paiute Tribe. Other tufa formations around the lake include doghead rock, popcorn rocks, Indian head rock, and needles rocks.
An excellent place to start your trip is at the Pyramid Lake Museum and Visitor Center in the nearby town of Nixon. The center provides visitors with information about Pyramid Lake Recreation. And features displays about tribal history and culture of the Pyramid Lake Paiute Tribe. Day use permits can be purchased at the visitor center.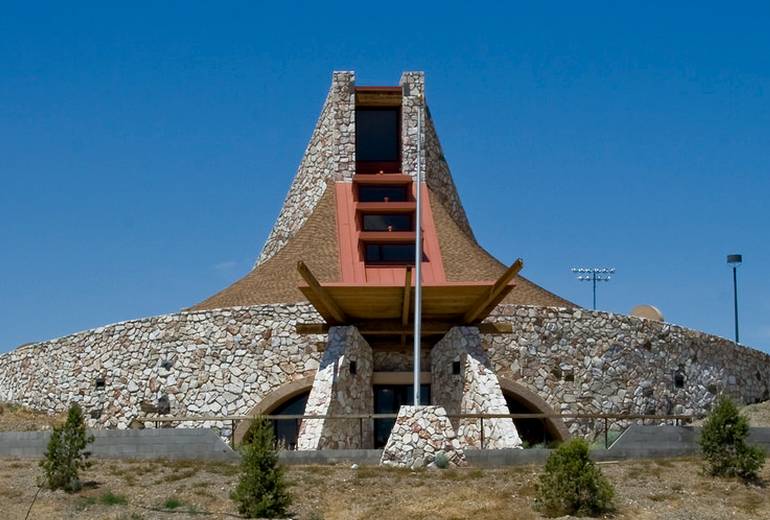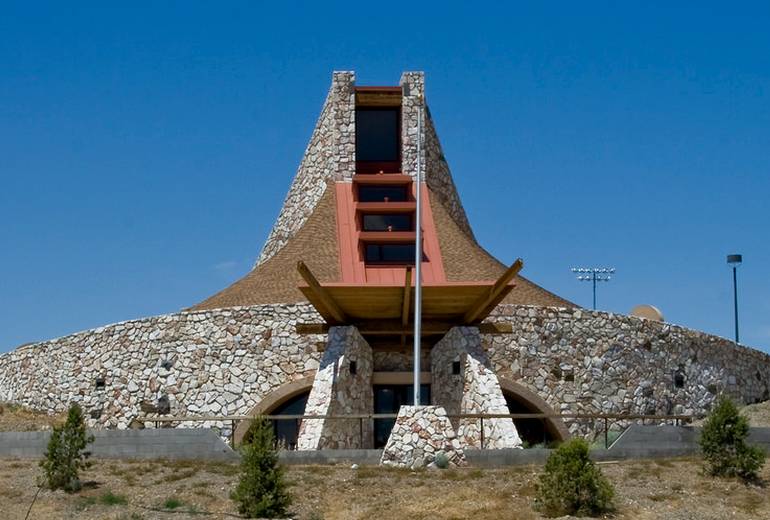 Pyramid Lake Museum and Visitor Center
Fishing is one of the most popular activities at Pyramid Lake Nevada. In 1925 a Paiute named Johnny Skimmerhorn caught the world's record 41-pound cutthroat here. Be sure you follow all the regulations and get a tribal permit before casting a line into the lake.
Cutthroat Trout Season is from October 1 through June 30. Several fishing guide services offer guided fishing trips that included boats, permits, and all fishing equipment needed.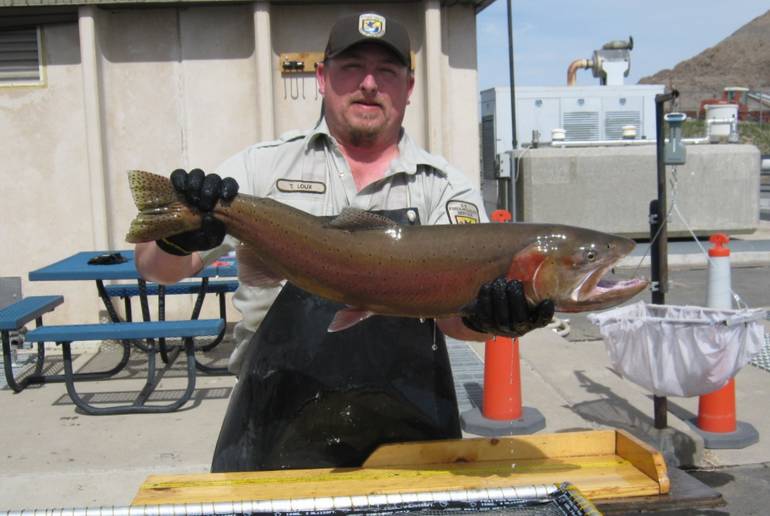 Pyramid Lake Fishing
The Pyramid Lake Paiute Tribe operates three hatcheries around the lake and provides tours for school groups March through May during the spawning season.
Pyramid Lake Marina and RV Park in Sutcliffe has a convenience store with snacks, drinks, and ice. You can also purchase permits for fishing, boating, and camping at the Marina.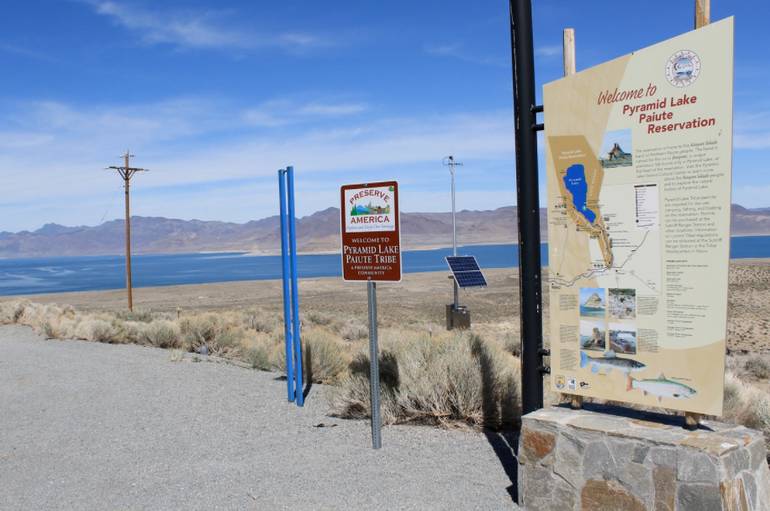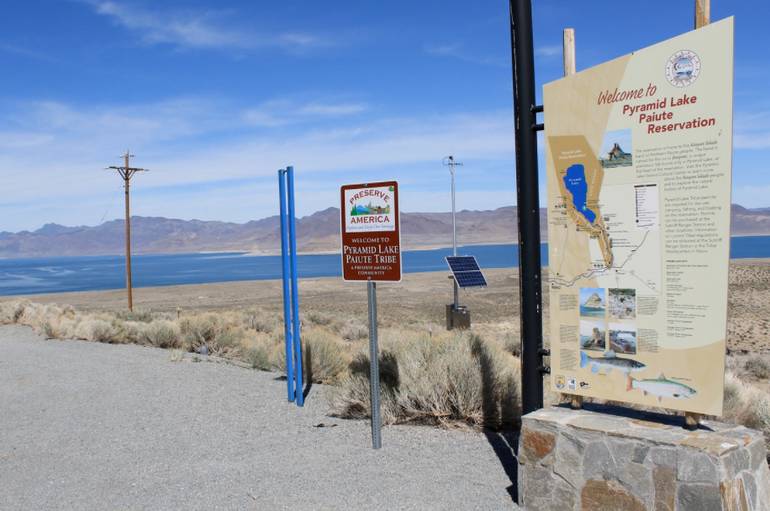 Getting to Pyramid Lake Nevada
Pyramid Lake is in a remote location. The drive to the lake is through high desert scrub, and at the top of each hill, you will be wondering where the lake is. Finally, the view of the lake is in front of you,, and you know the trip was worth taking. Many of the roads around the lake are dirt and sand. It's a good idea to avoid these unless you have a four-wheel drive.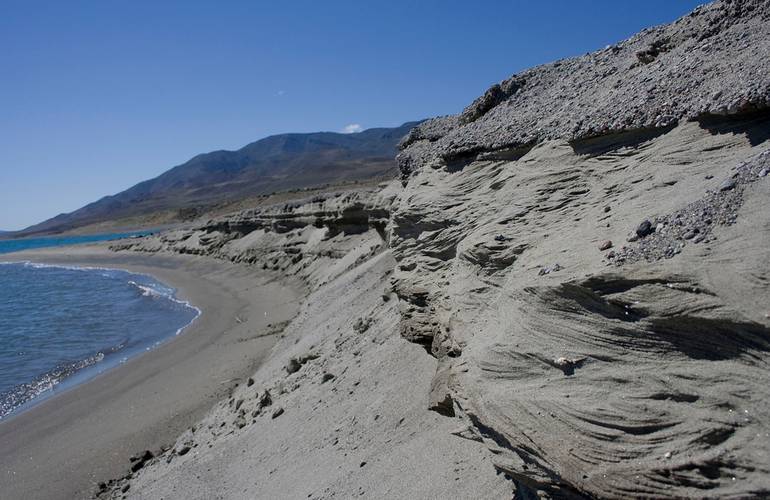 Pyramid Lake Marina – Ranger Station 2500 Lakeview Drive Sutcliffe, NV. 89510 775-476-1155 A
Pyramid Lake Museum and Visitor Center 709 State Street Nixon, NV 89424 Phone: (775) 574-1088
Pyramid Lake is 33 miles northeast of Sparks Nevada via Nevada Route 445 (Pyramid Way.)