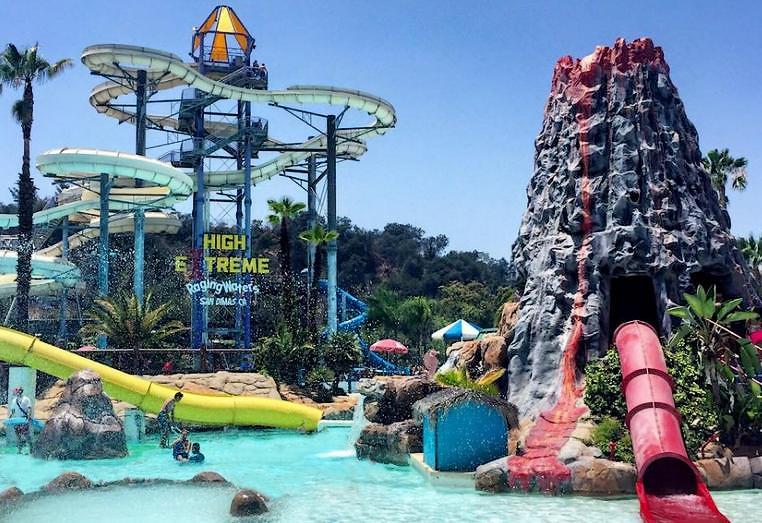 Raging Waters-San Dimas is Southern California's biggest water park with 50 acres and 36 water rides ranging from mild to wild. Pack up the kids and head to San Dimas for a day of fun and sun.
Popular rides at Raging Waters are Tunnel of Terror: a forty-foot drop in the dark with 360-degree turns, Amazon Adventure: lazy river ride, Dragon's Den: a two-person bowl ride and Wave Cove with three-foot waves in a million-gallon wave pool,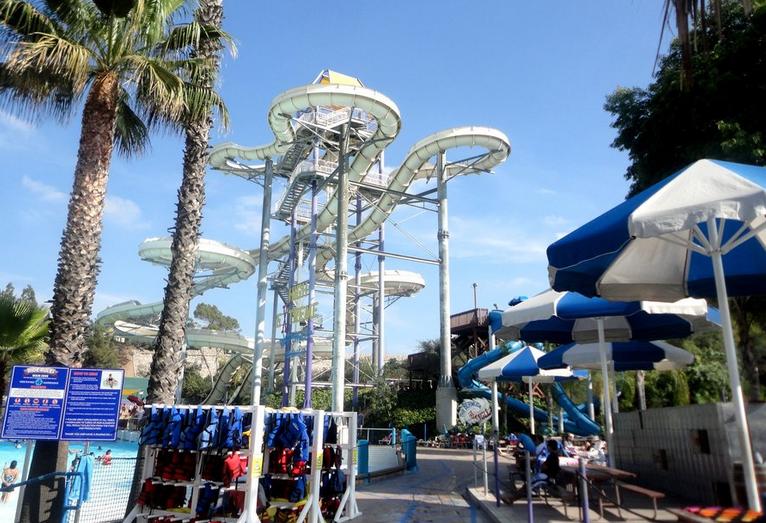 Wild Rivers offers five Kids Kingdom play areas, Little Dipper, Splash Island, and Volcano Fantasea, a giant volcano that erupts gallons of cool water for smaller children.
Summer crowds are big at Raging Waters, especially on hot days. A great way to enjoy the park and have some space for yourself is to rent a Cabana. Cabanas offers a covered private area with lounge chairs, a dining table, and a food service.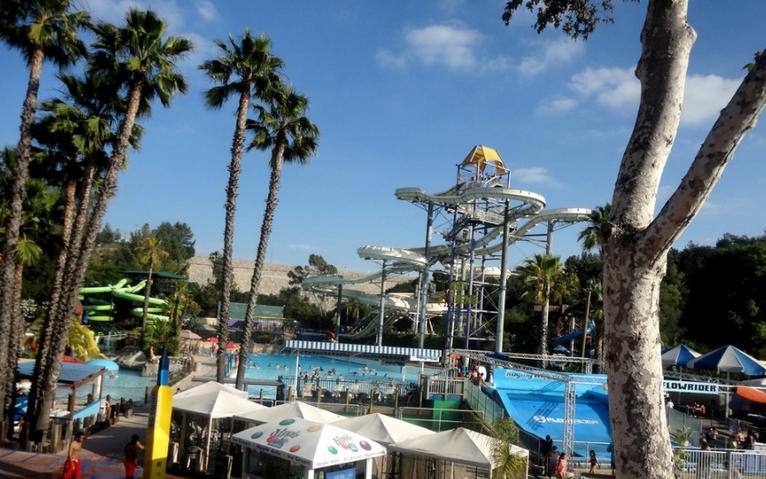 Raging Waters also offers season passes, and this is probably the best way to save on admission. During the season, the water park has promotions that can save you a few dollars. If you are a member of the Auto Club, you can show your card and get a discount.
On hot days Raging Waters gets packed arrives early for the best parking and hours of fun before the rest of Southern California shows up. It's best to arrive early; around noon is when most people show up.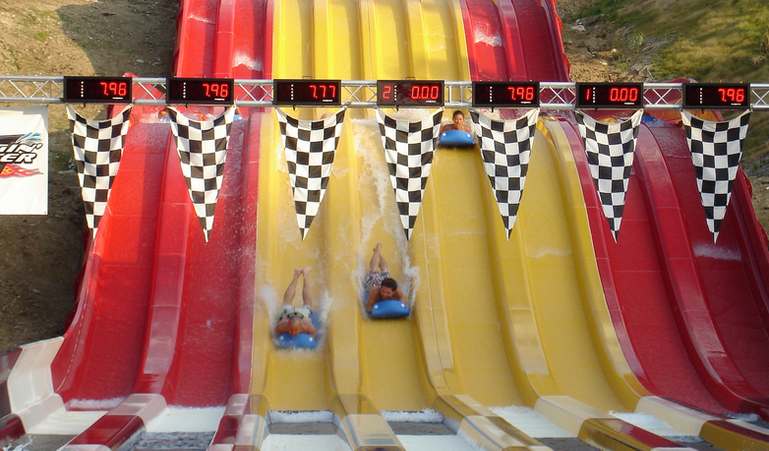 Getting To Raging Waters,  San Dimas
Raging Waters is located at 111 Raging Waters Drive San Dimas, California.
Parking is $20.00 per car, carpooling (no pun intended) is recommended. Tickets booth pricing: adults $45.99. Kids under 48 inch $35.99. Cabanas start at $90.00 and go all the way up to $200.00. If you are thinking of buying a season pass, remember you will also need a season parking pass which is $59.99
Raging Waters hours are 10: AM to 7: PM for the peak summer season.