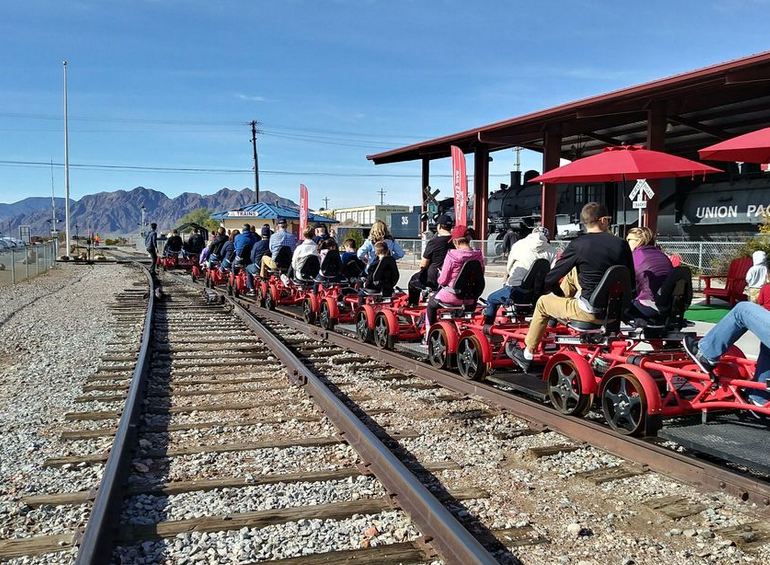 Rail Explorers Las Vegas operate pedal-powered cart excursions on a 4-mile route from the Boulder City train museum to Railroad Pass Casino. Both 2 and 4 passenger rail bikes are available for this mostly downhill ride.
The return trip to the Nevada Southern Railway Museum is on board one of the museum's passenger trains. Just about anyone can enjoy this adventure, most of the way is very easy. The last 1/2 mile has a slight incline and requires some pedal power from the passengers.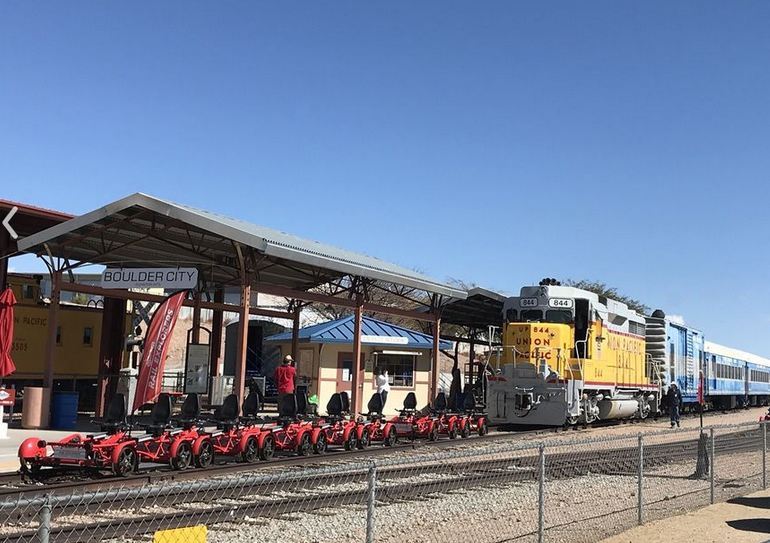 Day Time Rail Excursions
Guests can choose between three 90-minute tour options. The Southwest Ramble the daytime tour and includes free entry to the train museum. These tours leave and 2:30 am on weekdays and 11.00 am on weekends. Reservations are recommended.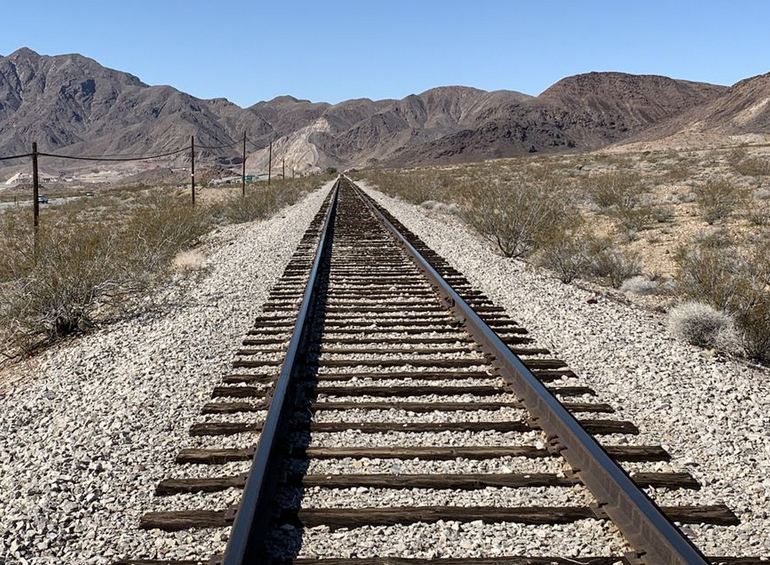 Evening Rail Excursions
Evening rides last 90 minutes and are popular during summer months. Choices include a sunset ride and a nighttime lantern ride. Each rail cart has a small basket where you carry drinks and snacks to enjoy while you wait for the return train ride.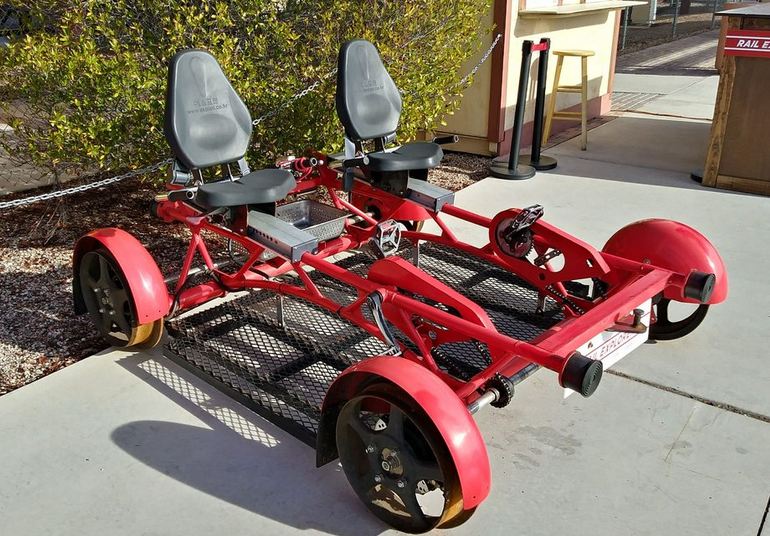 Rail Explorers Las Vegas What To Expect
Each tour consists of about 15 pedal-powered rail carts. Before you start you are instructions on how the cart operates along with safety check. Each cart is sent off one at a time with a tour guide in front and one following up in the rear. Since it's mostly downhill the carts can easily reach 15 mph with very little effort.
Carts travel along the same tracks that were used in the construction of the same tracks used during construction of Hoover Dam. Since no steering is required passengers have plenty of time to take in the desert scenery. You can also bring your dog along for the ride.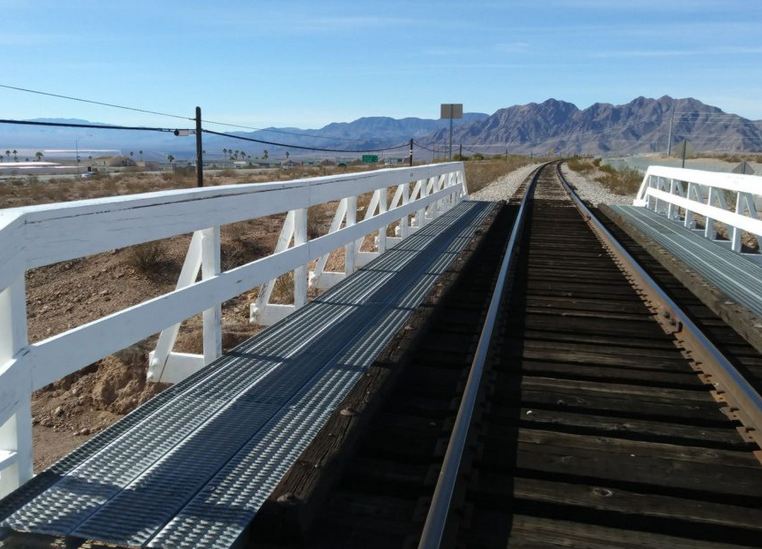 Tickets and Reservations
Tours can be booked online at the Rail Explorers Website. Rides cost about $45 per person and last 90-minutes. Before or after the tour (daytime) you can walk around Nevada Southern Railway Museum and view all the wonderful displays.
Address: Nevada State Railroad Museum Boulder City is located at 601 Yucca Street Boulder City, Nevada.