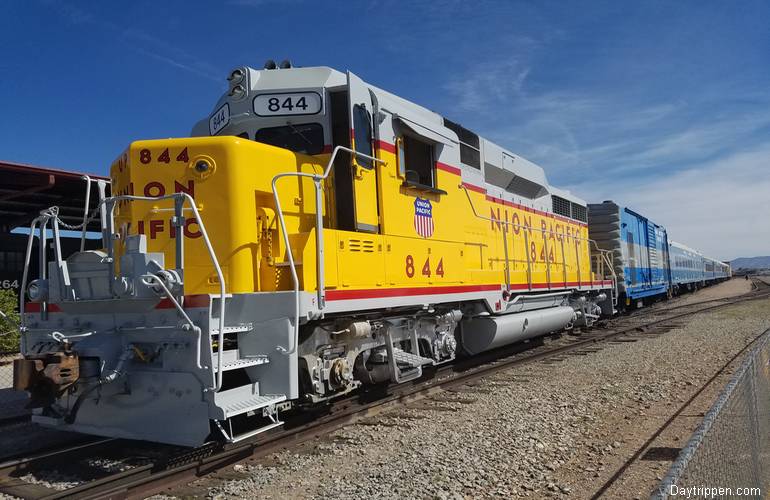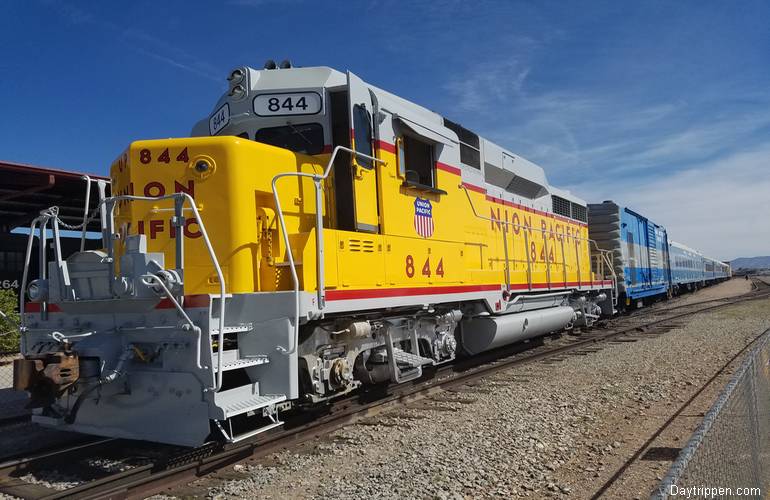 Railroad Museum Boulder City Nevada
Boulder City train museum features train rides most weekends. The train travels about 4 miles to the 80-year-old Railroad Pass Casino. The excursion train runs along the track that was once was used by Union Pacific Railroad to shuttle supplies for the construction of Hoover Dam.
There is only one section Union Pacific Railroad Boulder Dam spur still in operation, and it is located at Boulder City Train Museum.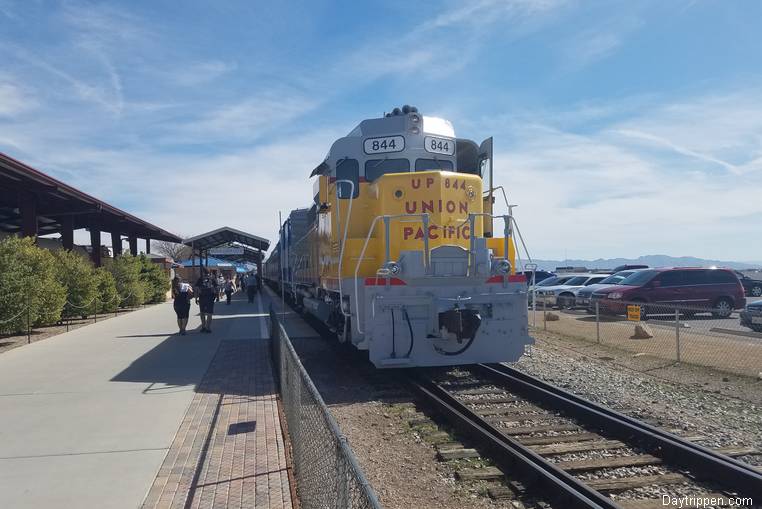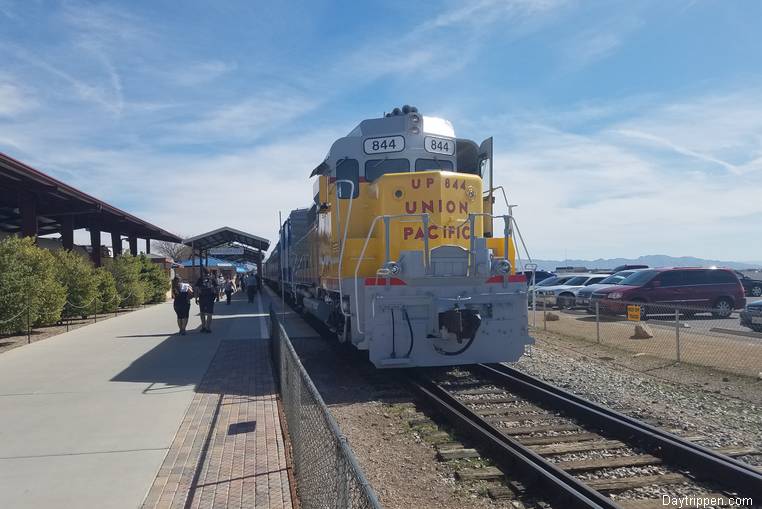 Railroad tracks east of the museum are torn up and the grade is now a popular hiking and biking trail that leads to the Lake Mead Lakeview Overlook. Rails to the west are cut off by the Great Basin Highway just past Railroad Pass Casino.
The round-trip train ride takes about 40 minutes. Once the train pulls out of the station, visitors are free to roam around—the most popular place to sit in the open-air car. There are also air-conditioned Pullman coaches for passengers wishing to escape the heat.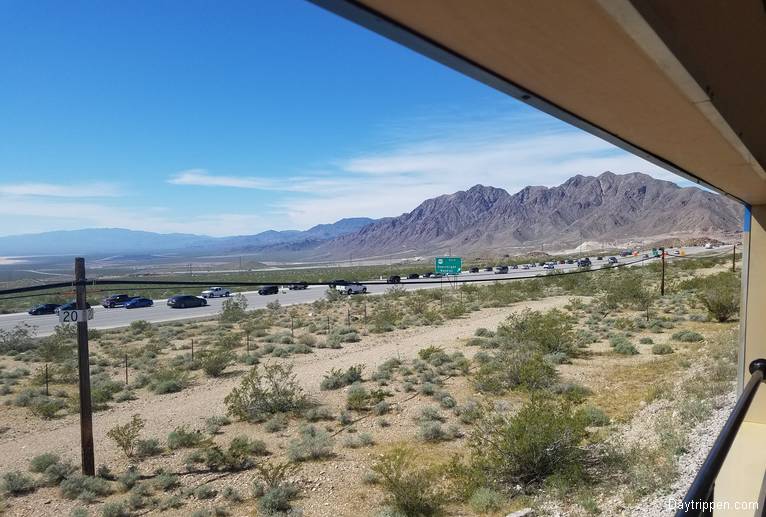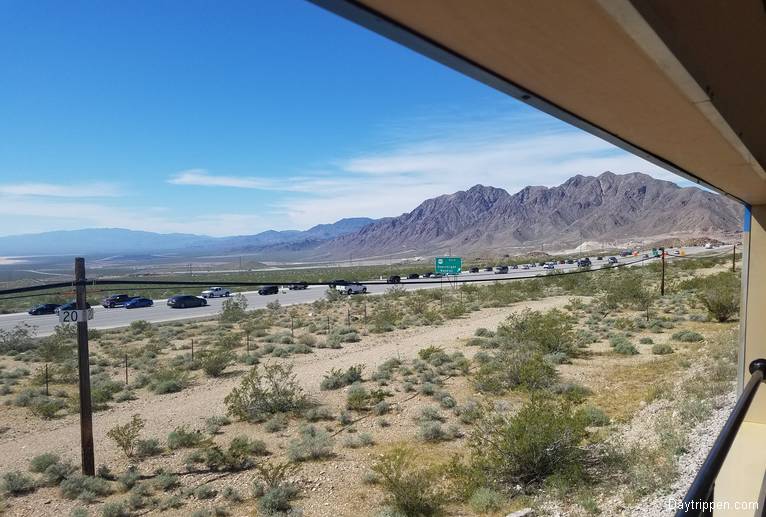 The train travels along at a leisurely pace of about 15 miles an hour, giving passengers plenty of time to take in the desert scenery. People stuck in the long line of cars heading to Lake Mead wave to the train, and passengers wave back at them.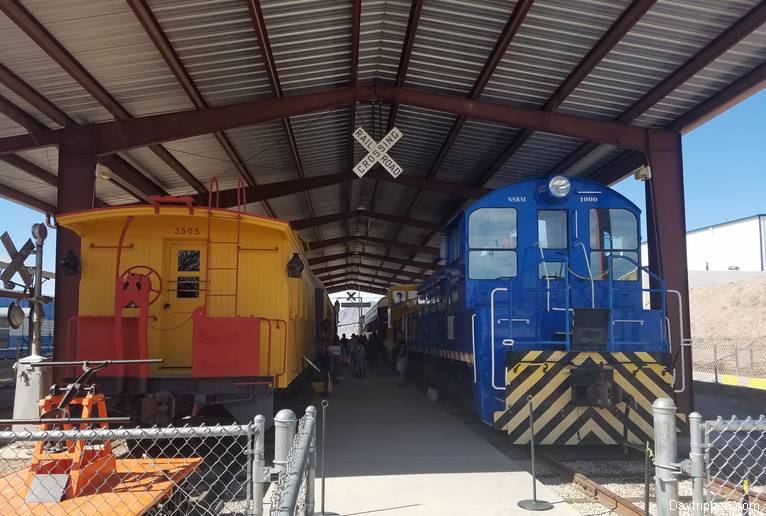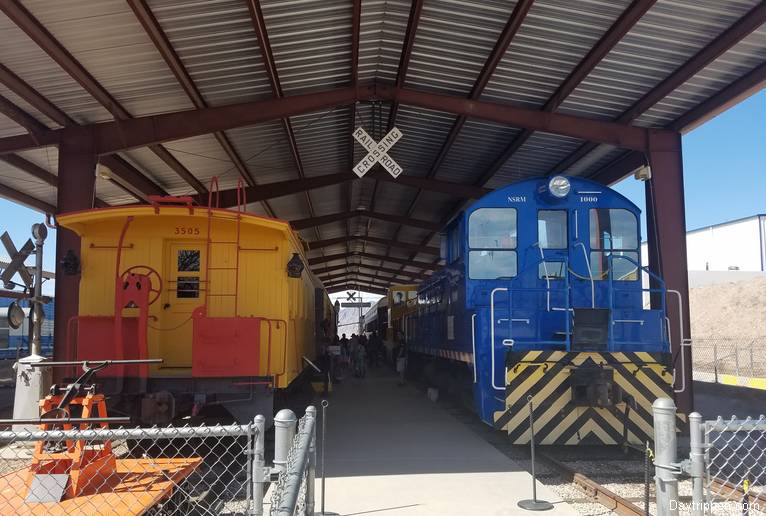 Boulder City Train Museum Pavillion
Boulder City Train Museum features seven train locomotives. Four are operational, and three display only. The train museum's two Steam locomotives are not used on the train excursions due to the expense of restoring and running steam engines.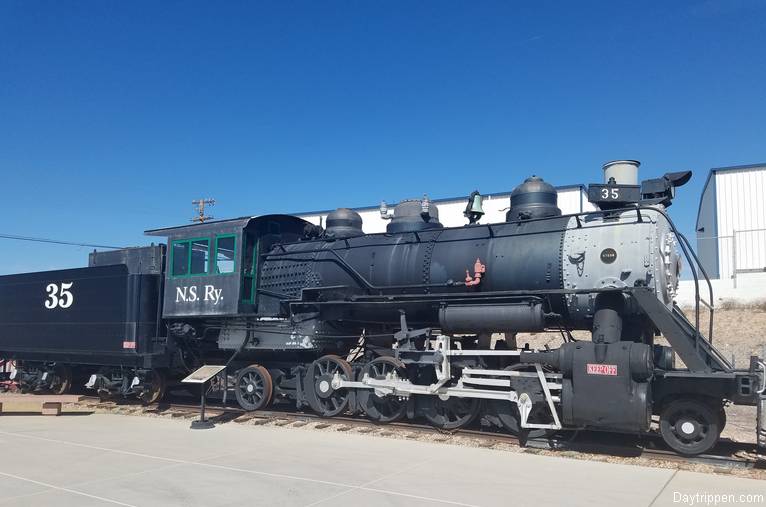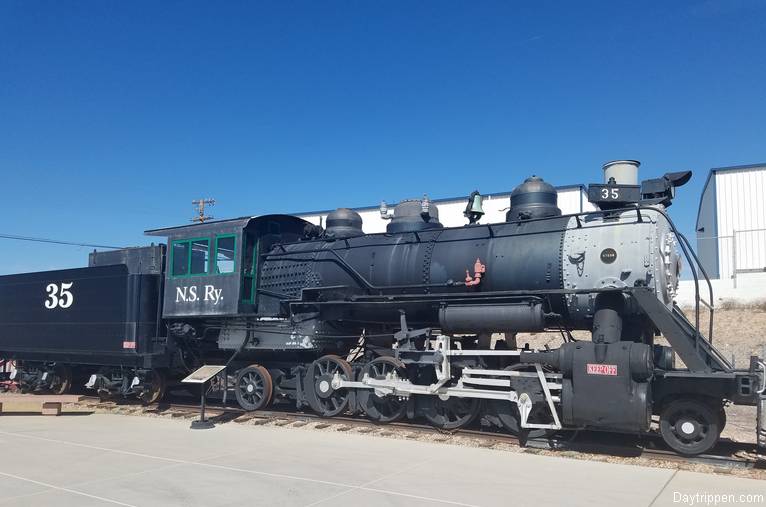 Also on the museum grounds is a collection of passenger cars, mail cars, and cabooses. Railroad artifacts and equipment are on display adjacent to the steam engines. The entire collection is outdoors.
The Boulder City Railroad Museum does not have any buildings open to the public except for a small gift shop and restrooms. The best time to visit is on weekends when train excursions are offered.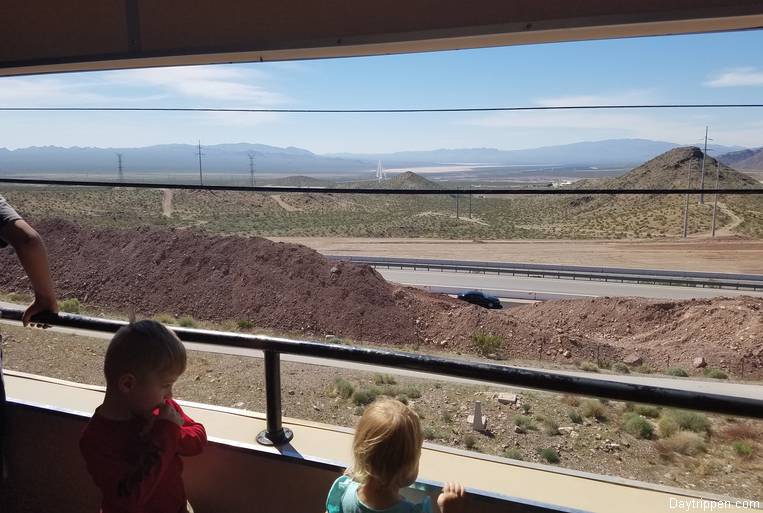 Boulder City Train Museum Miniature Trains
On the 2nd & 4th Saturdays of each month, the Boulder City Train Museum runs its miniature trains. Trips on the 7½" gauge trains are free. Kids of all ages are welcome to ride the little trains.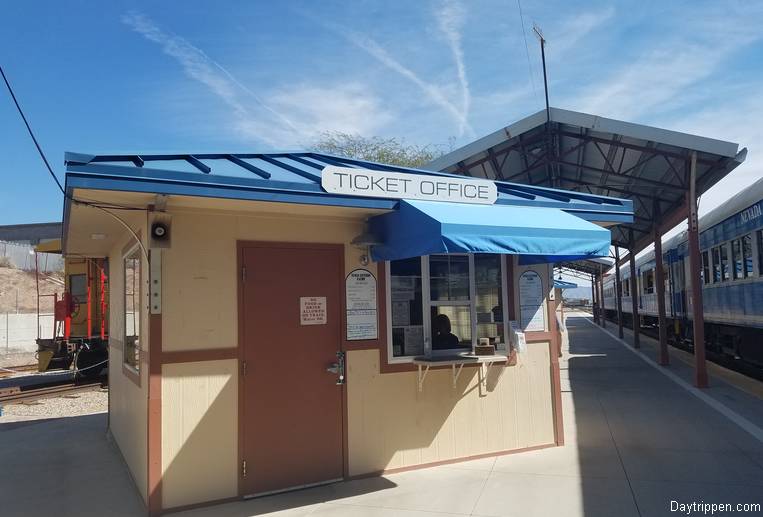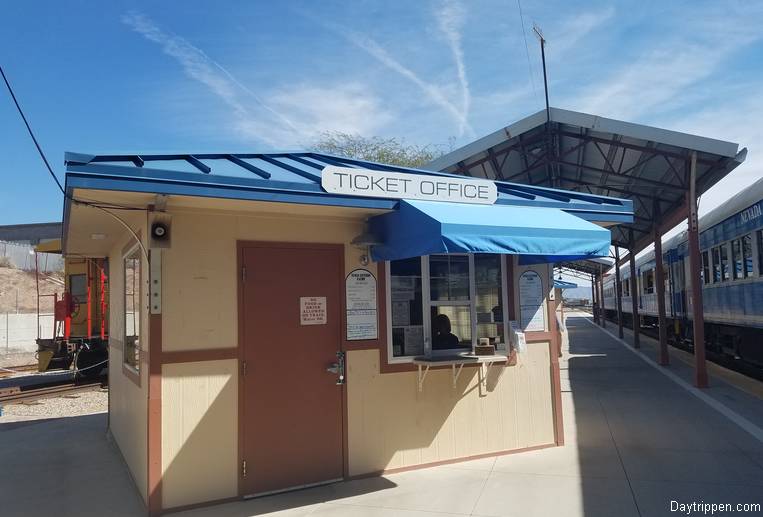 Charters and Special Trains
If you are celebrating a special occasion, you can rent a train. Birthday parties, weddings, group events. The museum's dining car seats 48 persons.
Cab rides are available for the weekend train rides (additional fee) and make an excellent gift for the train buffs in your family. For the ultimate gift, the "Engineer for an Hour" program lets you drive the train with a certified engineer.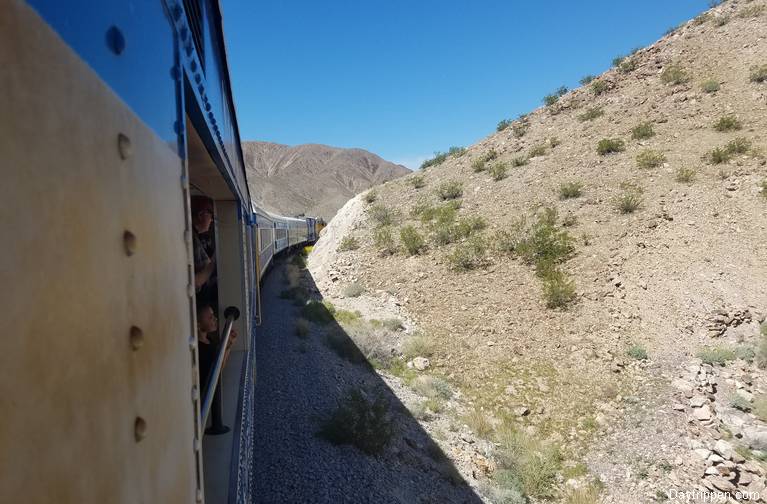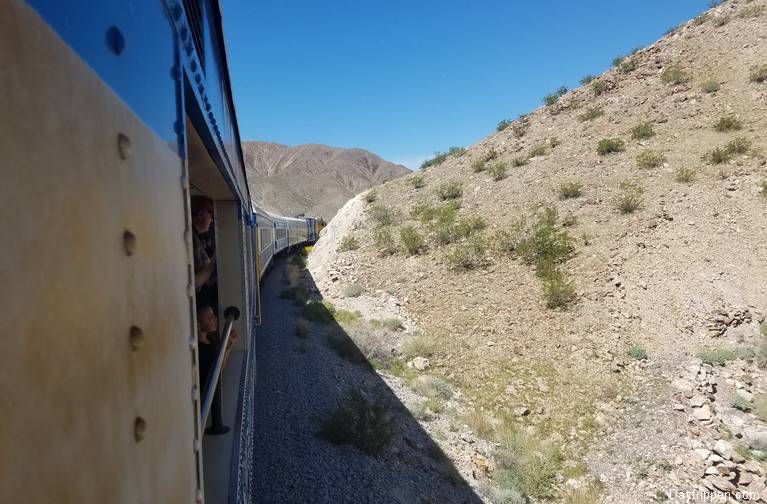 Getting There
The Railroad Museum Boulder City is a great day trip from Las Vegas. Bring along the entire family for a beautiful ride along the Boulder City branch line.
Nevada State Railroad Museum Boulder City is located at 601 Yucca Street Boulder City, Nevada,, 8900.