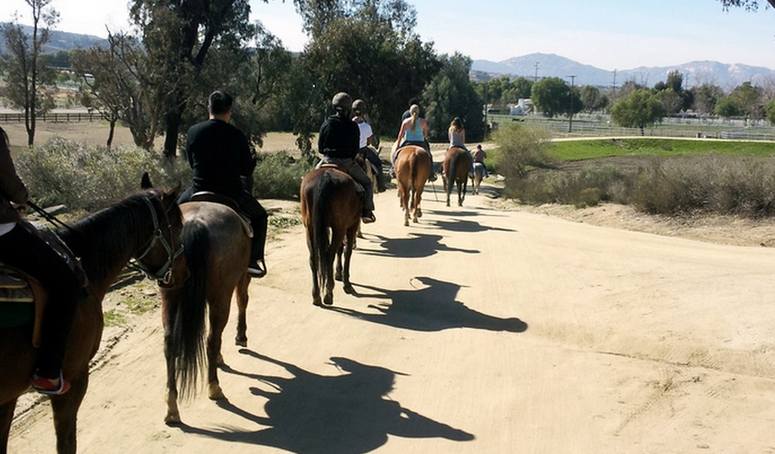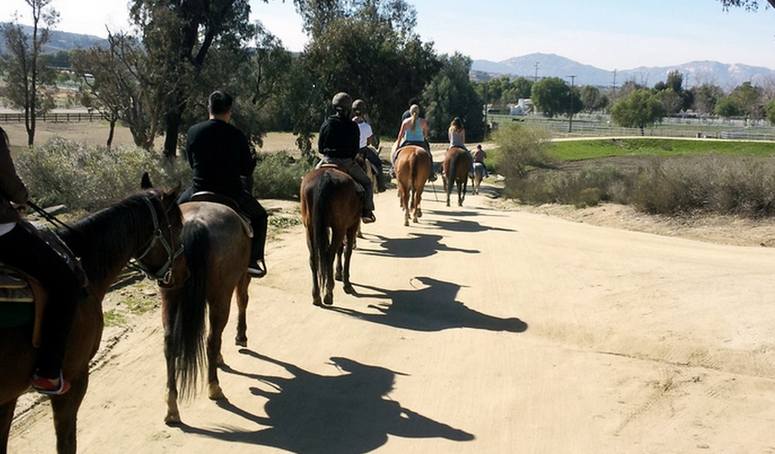 Rancho Del Rio Stable and tack and feed store is a little bit of the country in the middle of town. Tucked away in a corner near the Anaheim Honda Center you will find the equestrian facility.
Del Rio stables have 160 stalls, riding lessons, boarding, and riding lessons for all levels. Nearby access to the Santa Ana river trail gives riders miles of trail to explore. The on-site store caters to the equestrian crowd with everything from horse boots to scarves and headbands. Horse rentals are available call Rancho Del Rio Stable to make a reservation.
The stables are located behind the Phoenix club. Drive to the end of Sanderson street and turn left into the Phoenix club and drive toward the back. Parking in front of the tack and feed store.
Experienced trainers will help you get started with semi-private or group riding lessons. The Rancho also offers country-style birthday parties for cowboys and cowgirls and summer camps.
Private and group lessons are available at the stable. They also offer Girl & Boy Scout Programs, team events and summer programs for kids. Rancho del Rio Stable has access to miles of trails along the Santa Ana riverbed.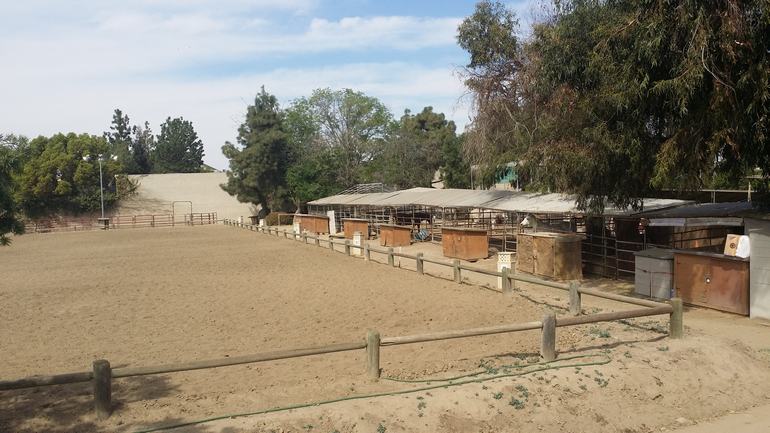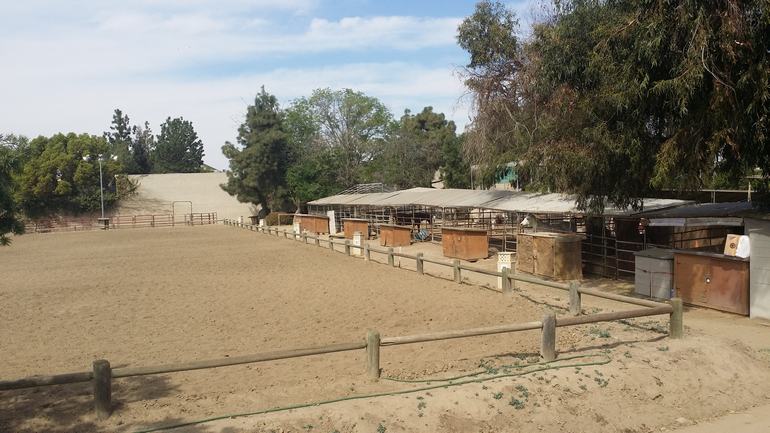 Rancho del Rio Stable is the last stable in Orange County along the Santa Ana River and the only place in Anaheim where you can rent a horse and go for a ride.
Anaheim Equestrian Center – Rancho del Rio Stable Tack & Feed Store 1370 S. Sanderson, Anaheim, California.