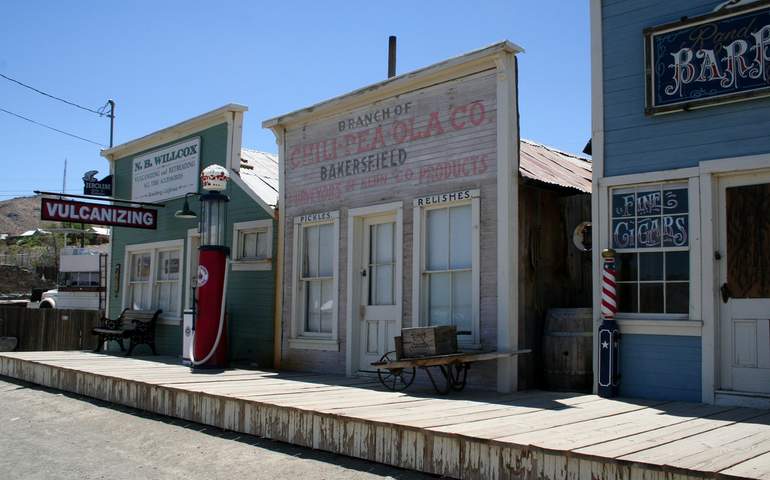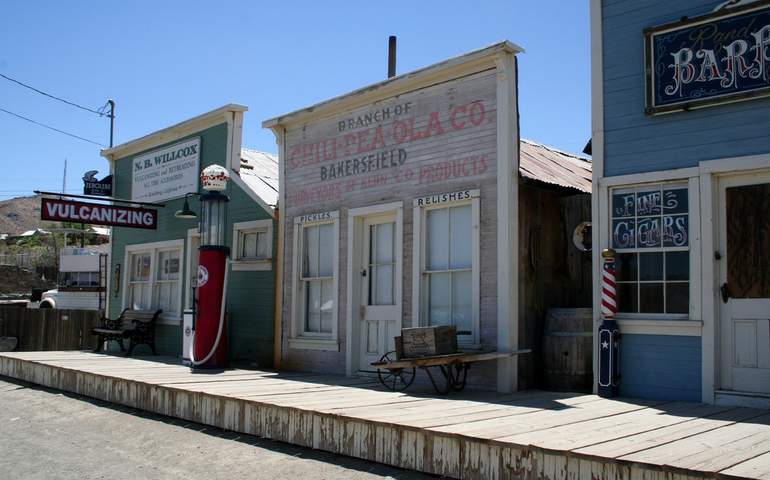 Randsburg is located just off Highway 395 in eastern Kern County, known as the Rand Area. Travelers will be transported back in time to the early gold mining days of California when they visit the Living Ghost Town of Randsburg at an elevation of 3,500 feet,
Randsburg was at one time home to nearly 3,000 miners and their families. When gold was first discovered in 1895, prospectors flooded the area and quickly formed Rand Camp, aptly named after the Witwatersrand mining area in South Africa.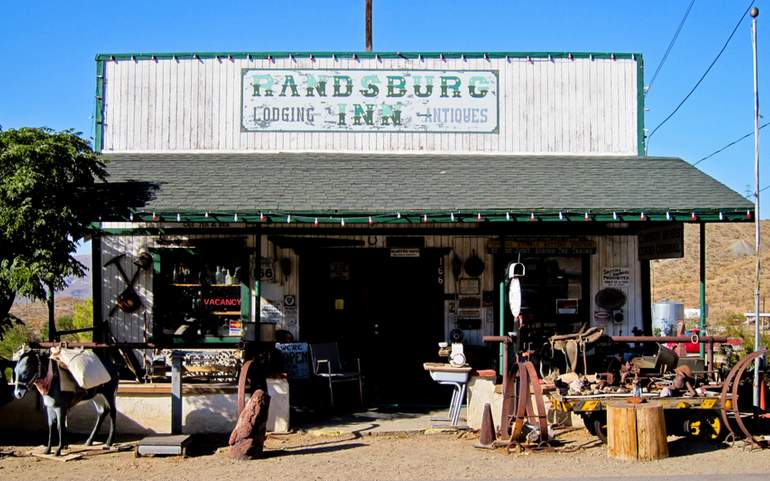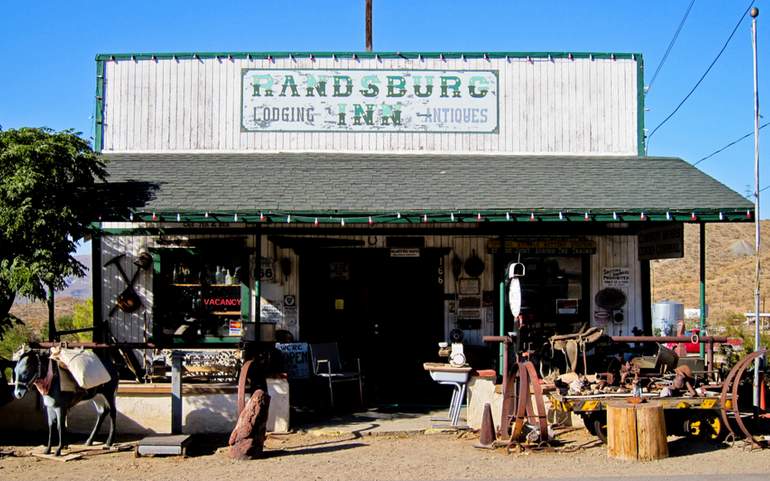 Ransburg Things To See
Although gold fever is no longer the main draw for visitors, the town still has an invasion of tourists, mainly from summer travelers passing through the area, that stop to explore the town's historical past. Scattered along Butte Avenue in between various dilapidated structures and historical monuments, including a tiny jail cell and rusted-out abandoned vehicles crouching in empty lots like sleeping beasts.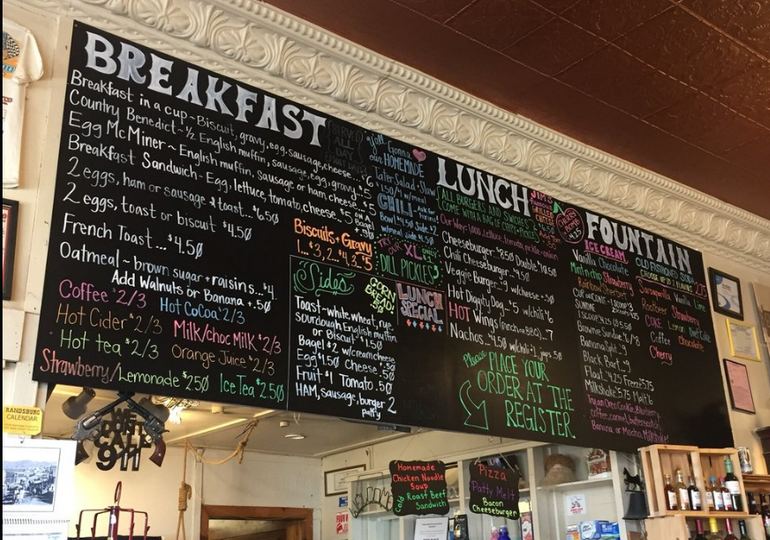 Randsburg General Store
In town, you will find antique shops, a real western saloon, opera house, a general store with old-fashioned soda fountain-famous for their "Black Bart" floats– two small inns, and the infamous "Joint" where travelers can wet their whistles at the ultimate hole-in-the-wall with its Mason jar lamps lighting the outside facade.
All around the town of Randsburg, you see bumper stickers affixed to various vehicles and business windows reading "Where the hell is Randsburg?, and the surrounding outhouses are bedecked with cheesy, hand-painted signs like "Her'n" and "Hiz'n" or "We Got Our Bailout." One privy has a TV antenna.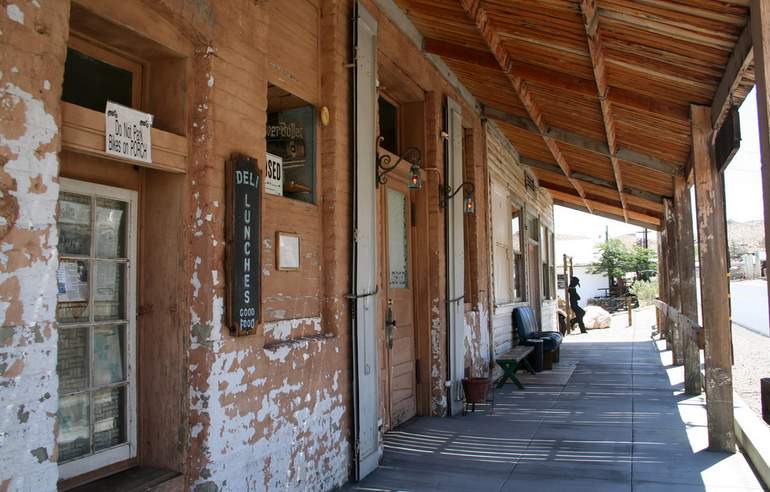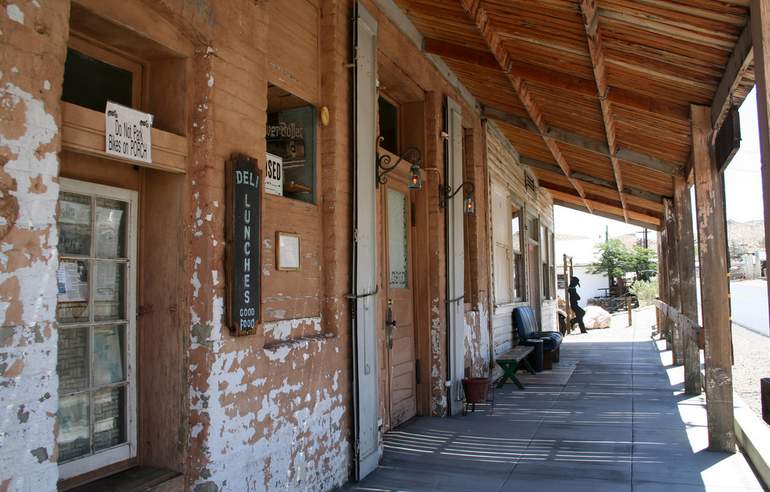 There is also a garage with a school bus with a Volkswagen bus welded on top, decked out with a sundeck and flower boxes hanging from the side. There is some quirky sign, monument, or artifact from the present back to the town's glory days just about everywhere you turn.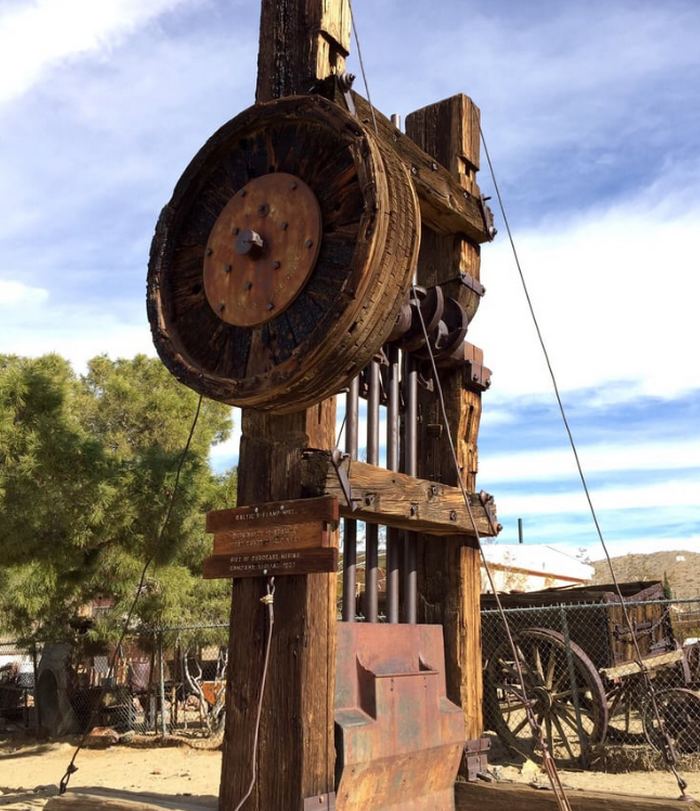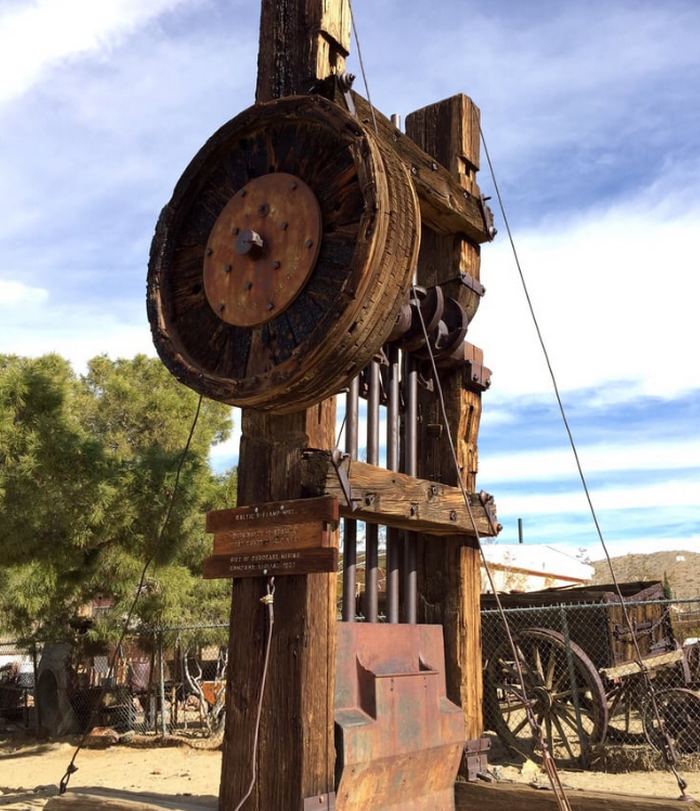 Rand Desert Museum
Nearby Historical Marker No. 938 identifies The Rand Desert Museum, one of the first museums in Kern County built-in 1942. It houses some amazing artifacts. An outdoor area is full of old rusty mining machinery, including a 5-Ton Steam Locomotive used in the Yellow Aster Mine in the early 1900s. Rand Museum website.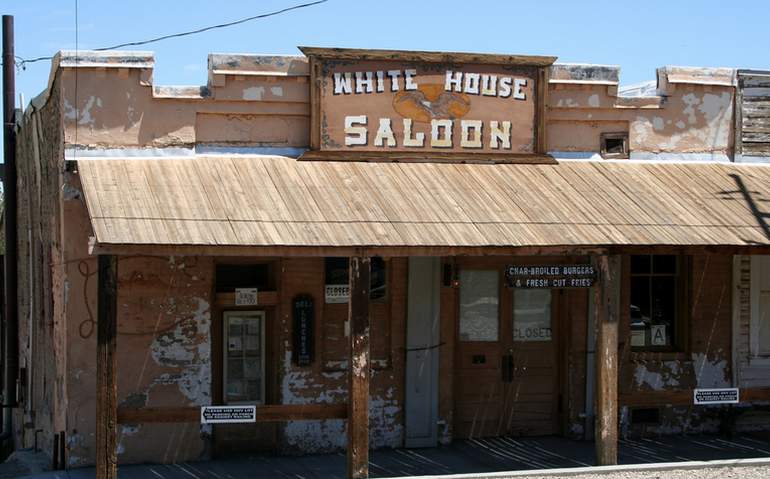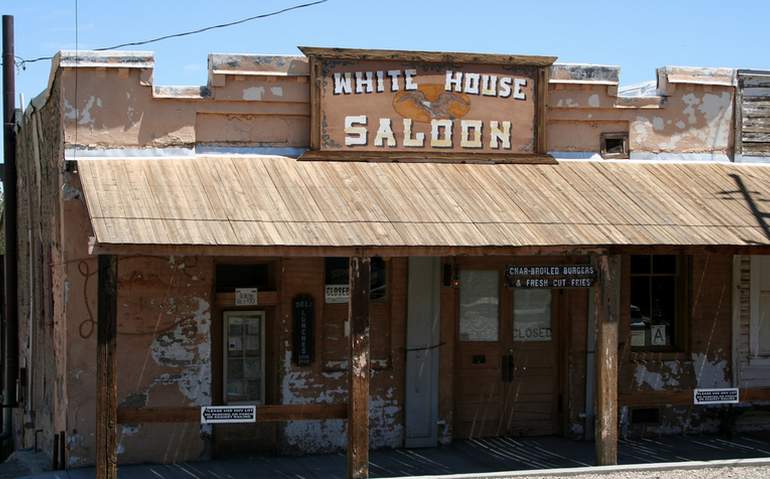 Popular With Off-Roaders.
Besides attracting history buffs, geologists, and rockhounds from around the country, the town is also a hotbed for off-roaders. Thousands every year come to explore this creepy little spot on the map. It's not uncommon to hear the sounds of squeaking gates with the haunting shriek of an off-road vehicle far off in the hills.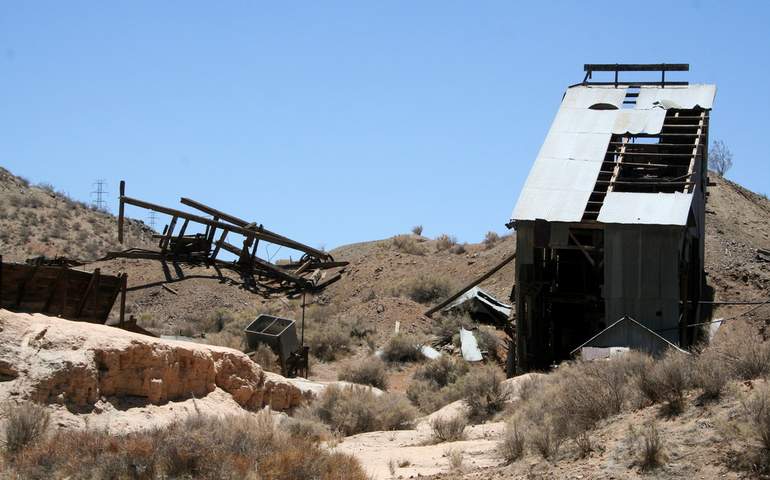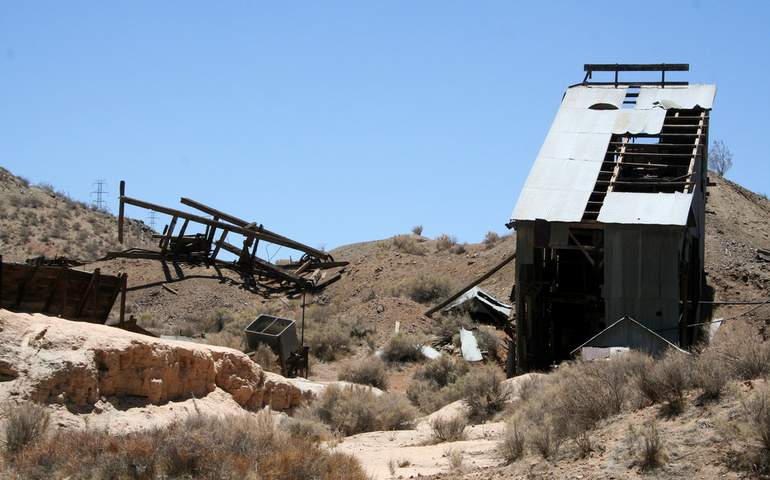 The area is also teeming with wildlife, and some of the animals that live in Randsburg year-round are kit foxes, jackrabbits, cottontails, hawks, eagles, and coyotes. The Costa's hummingbird visits during the summer, while the desert tortoises inhabit the nearby Desert Tortoise Research Natural Area.
The weather is typical of the high desert, with summers being hot and dry, reaching average highs of 110 degrees. Winter temperatures can drop as low as 10 degrees with the occasional dusting of light snow.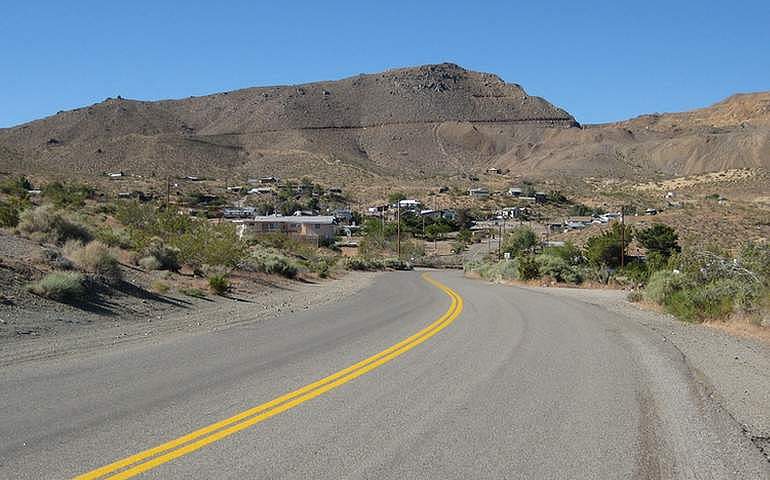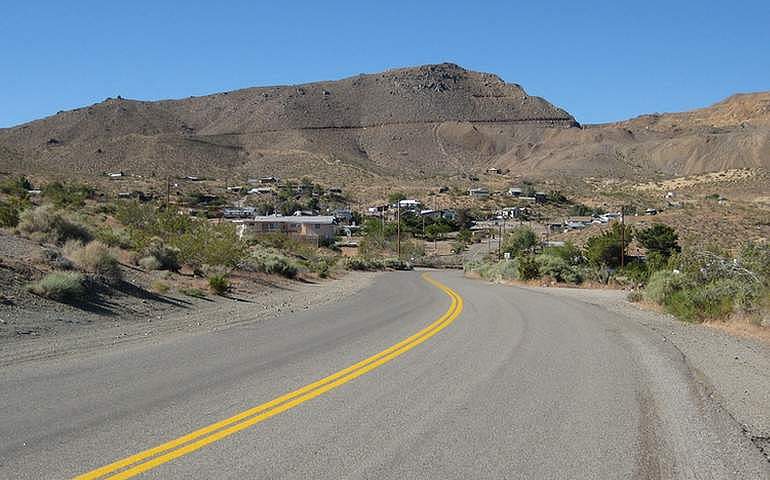 Getting to Randsburg Ghost Town
Randsburg is located on the west side of U.S. Route 395 between Kramer Junction to the south and Ridgecrest to the north.
Besides the two inns in town, there are motels in nearby Ridgecrest and a couple of campgrounds within a short driving distance that includes Walker Pass Campground and Red Rock Canyon State Park.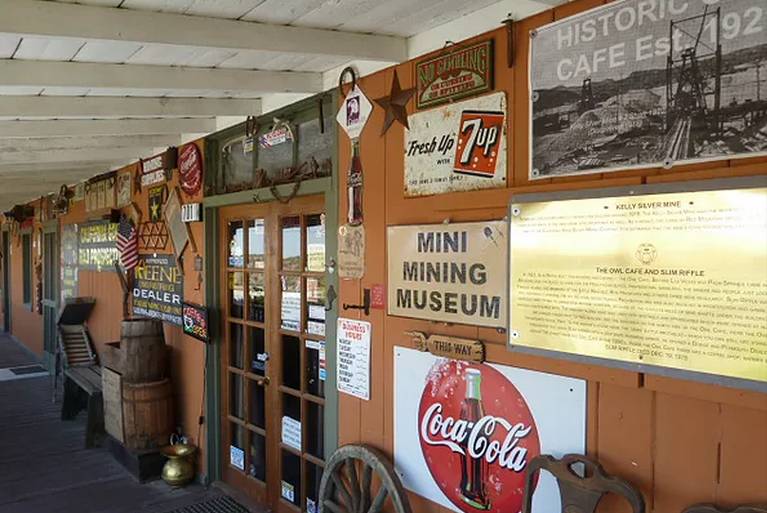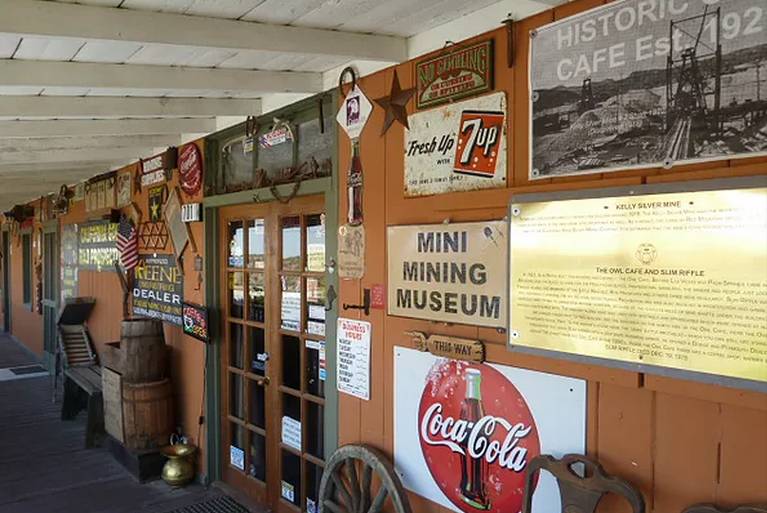 Red Mountain Owl Cafe Museum
Just a few miles south of Randsburg is the town of Red Mountain. Be sure to stop in at the historic Owl Cafe Museum. Located on Highway 95, the Owl Cafe is chock full of pictures and artifacts from the town's early mining years.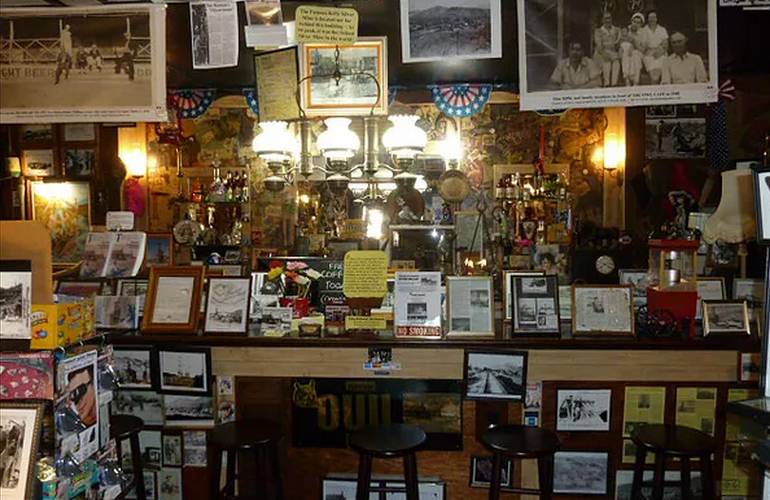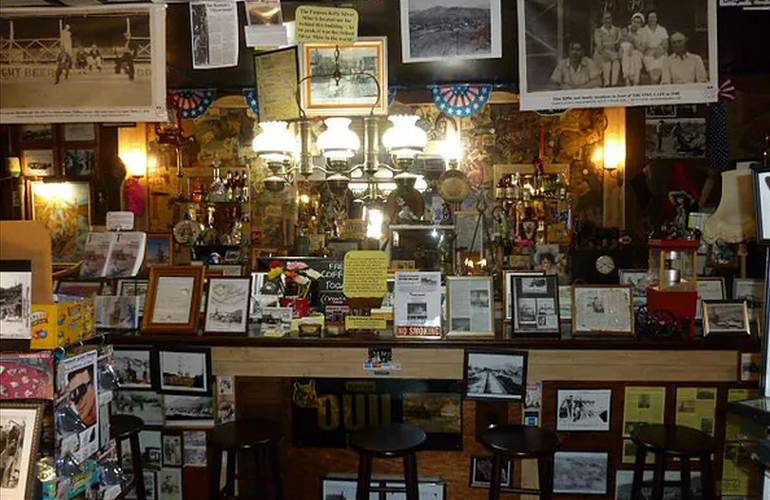 Because there are numerous ghost towns, OHV areas, and wilderness lands surrounding the region, including Johannesburg and Red Mountain, Randsburg is the perfect outdoor recreation paradise. Next time you take a trip to Mammoth Lakes, take the time to visit the living ghost town.