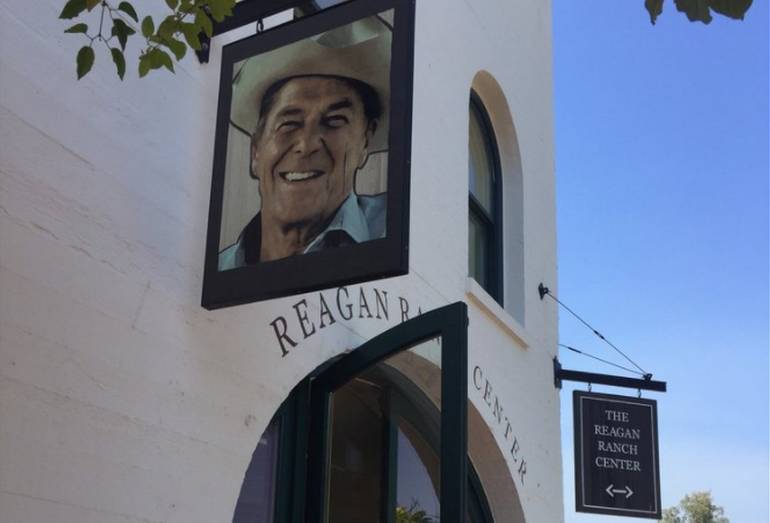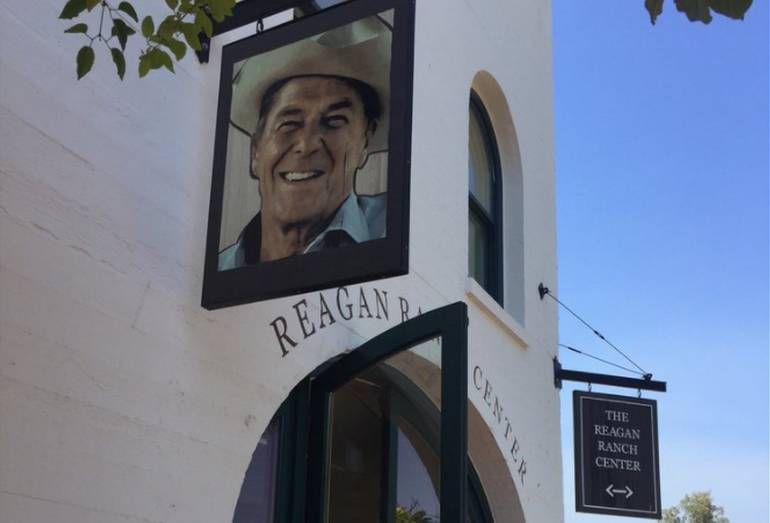 The Reagan Ranch Center in downtown Santa Barbara is adjacent to the Amtrak station on State Street. Most folks will never get a chance to go the Reagan Ranch so a visit to the ranch center is the next best thing.
The center features original Reagan Ranch artifacts displayed in interactive exhibits that highlight the history of Ronald Reagan's quarter-century at Rancho del Cielo along with select pieces from his presidency.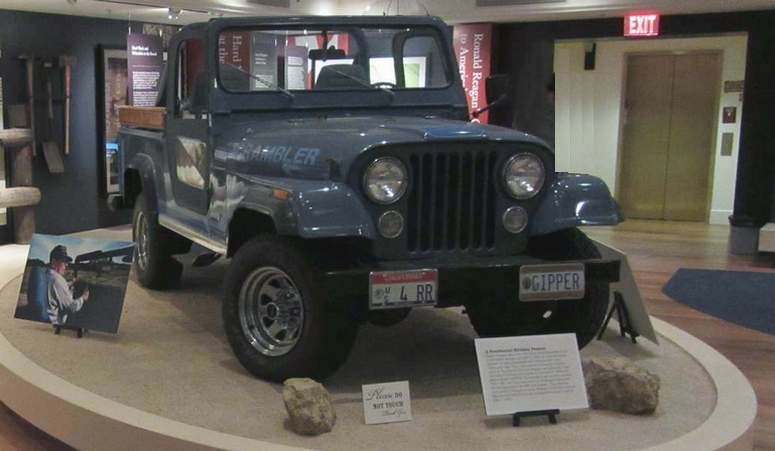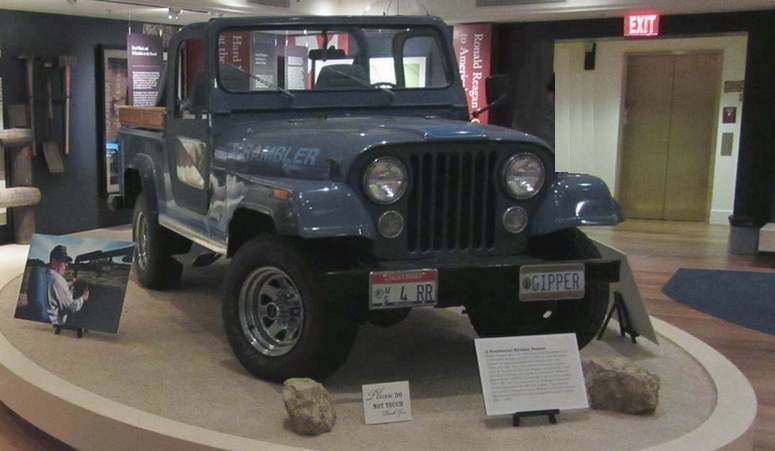 Multimedia exhibits provide speeches, interviews, radio addresses along with original video presentations. The centerpiece of the gallery is a 28-foot-long timeline that gives visitors the ability to explore the Western White House, Ronald Reagan's Ranch
The Reagan Ranch Center also features several unique collections including the Lorraine Wagner Letter Collection, a nearly 300-piece collection of letters written by Ronald Reagan over a 50-year period and the Russell D. Sibert Collection, featuring rare Reagan-related memorabilia such as campaign buttons, posters, and commemorative items.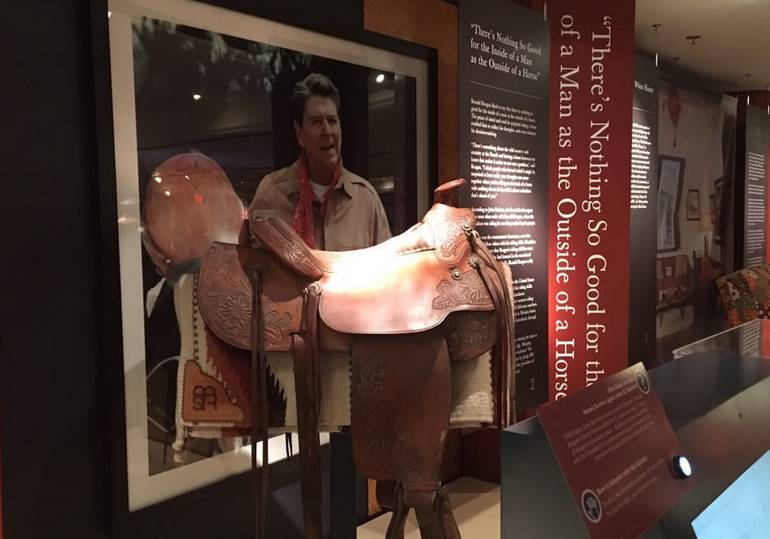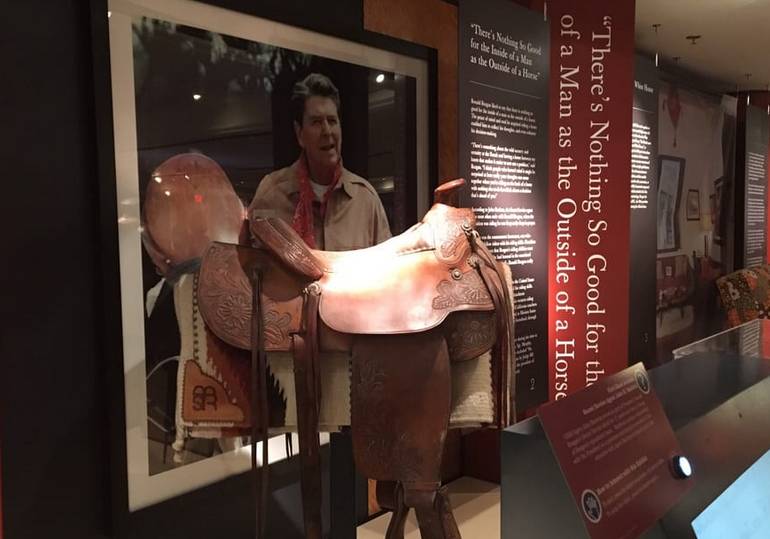 Also on display is a 5,000-pound section of the Berlin Wall reminding visitors to the center of Ronald Reagan's role in German reunification, which was formally completed in 1990.
President Reagan's famous blue Jeep Scrambler, complete with "Gipper" license plate sits in the Center of the gallery, flanked by a selection of his favorite books, an original saddle, and chainsaw owned and used by President Reagan.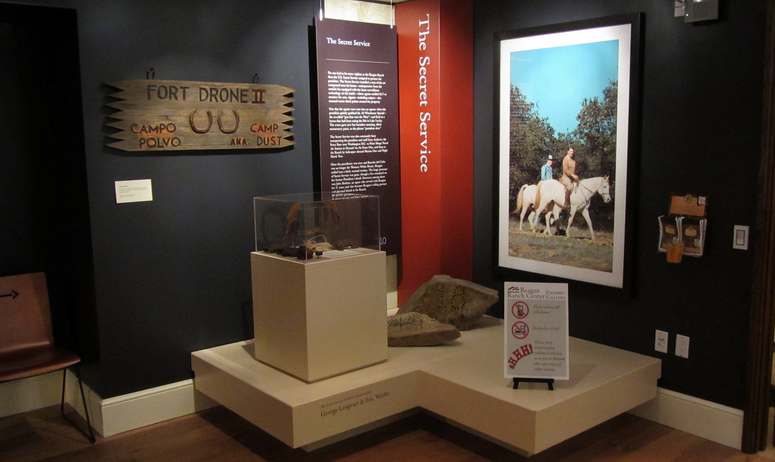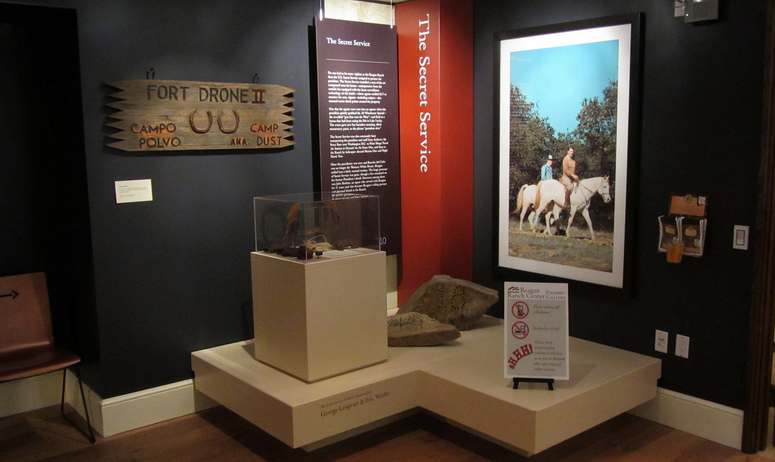 The Reagan Ranch Center is designed to engage visitors of all ages; younger children can even earn their "Junior Secret Service Clearance" by completing a scavenger hunt.
Young America's Foundation bought the Reagan Ranch in 1985 to preserve it as a living monument to Reagan's ideas, values, and accomplishments. Young America's Foundation offers students and supporters ranch visits, however, the famed Western White House is not open to the public.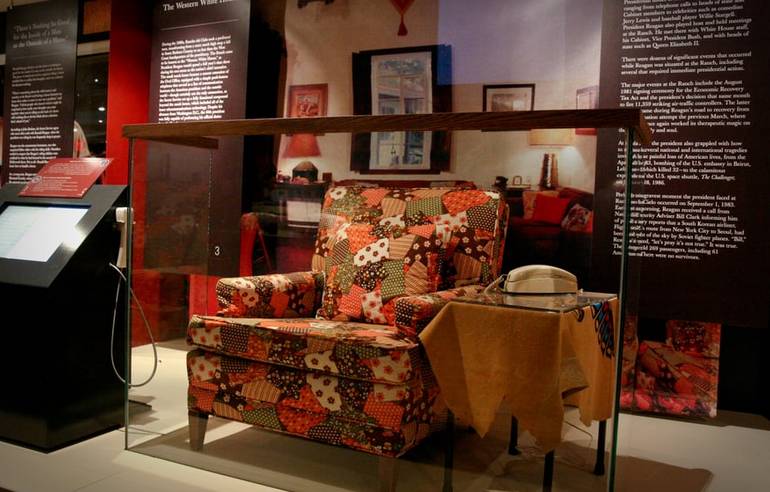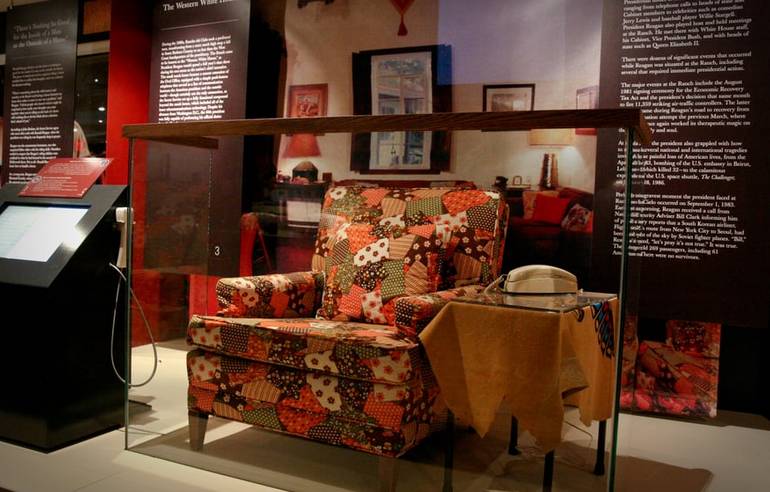 A visit to the Reagan Ranch Center gives visitors a unique look at President Reagan's life at Rancho del Cielo.
The center is located at 217 State Street Santa Barbara, CA 93101 Free admission Monday – Thursday from 11 am – 4 pm.