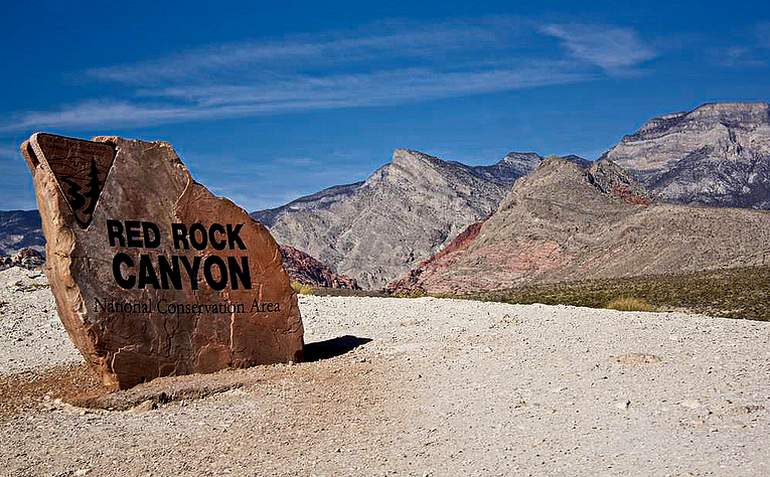 Red Rock Canyon is a 17-mile drive from the Las Vegas strip. If you are looking for a break from the glitz and glitter of Las Vegas then head to the Red Rock.
Some of the most spectacular scenery in Nevada is only a thirty-minute drive from downtown.
Start your trip off with a stop at the Red Rock Canyon Visitor Center. The center offers information about wildlife and the geology of the canyon, trail maps, and points of interest.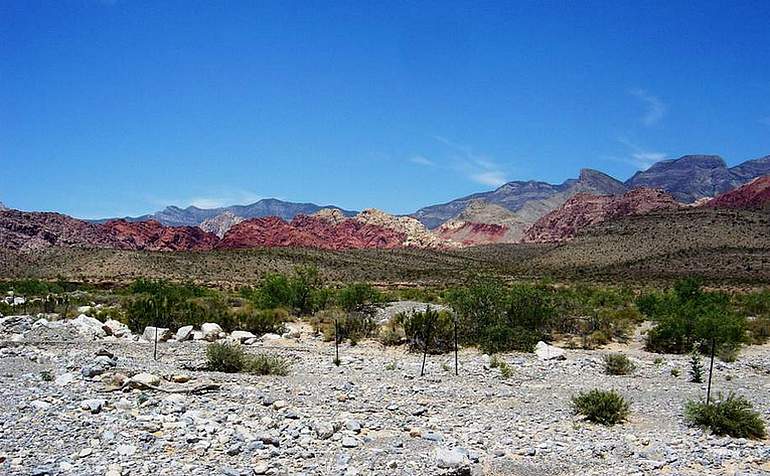 From the visitor center, your best bet is to take the one-way 13-mile scenic drive which is open from 6:00 am until dusk.
There are many easy hikes to choose from or you can just keep on the loop road and pull over along the way and enjoy the scenery.
There are numerous animals that call  Red Rock Canyon home including wild burros, rabbits, and ground squirrels.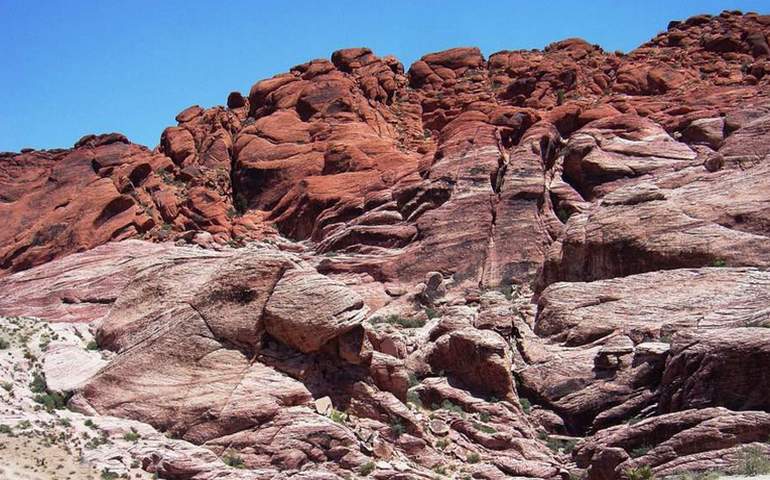 During the summer rattlesnakes are common so keep to the main trails and be on the alert. An occasional sighting of desert bighorn sheep may be seen.
Several outfits that offer guided tours through the canyon or you can head out on your own.
Activities at Red Rock Canyon
Activities at Red Rock Canyon include hiking, mountain biking, horseback riding, rock climbing, and photography. The canyons elevation is about 3000 feet so in the summer its a few degrees cooler and winter it can get downright cold.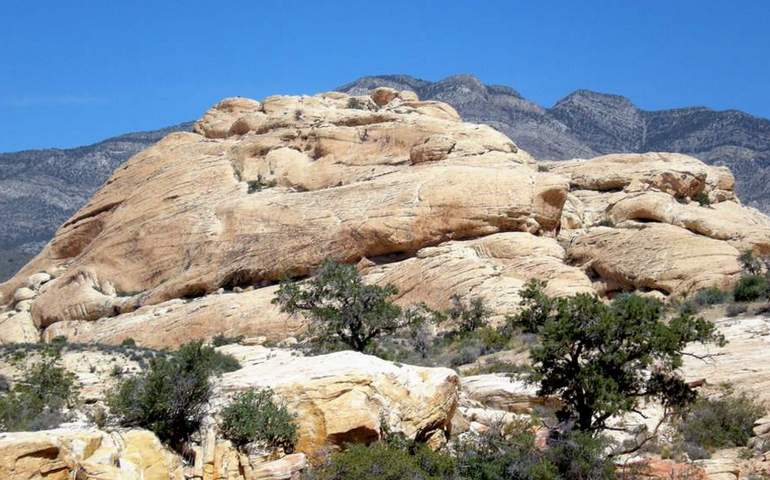 Also located in the  Canyon area is Spring Mountain Ranch State Park and Bonnie Springs Ranch.
Bring along plenty of water and comfortable shoes. Be sure and stop at the visitors center before heading out to explore the canyon. A Red Rock Canyon day trip will round out any trip to Las Vegas.
Getting There
The scenery is magnificent and the drive is only minutes from the Las Vegas strip. Red Rock Canyon National Conservation Area Visitor Center 702.363.1921
W. Charleston Blvd is the most direct route to Red Rock Canyon NCA from the "Strip," Allow 25 minutes for the drive.
Nearby Things To Do
Bonnie Springs Ranch started out as a stopover for the wagon trains traveling the Old Spanish Trail to California.
Today Bonnie Springs is a tourist attraction that offers horseback riding, a petting zoo, train ride, weekend cowboy shows.