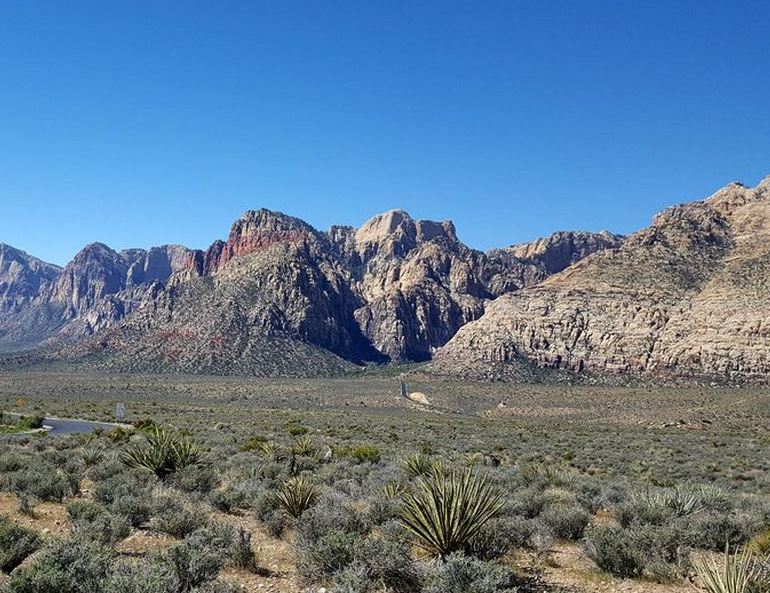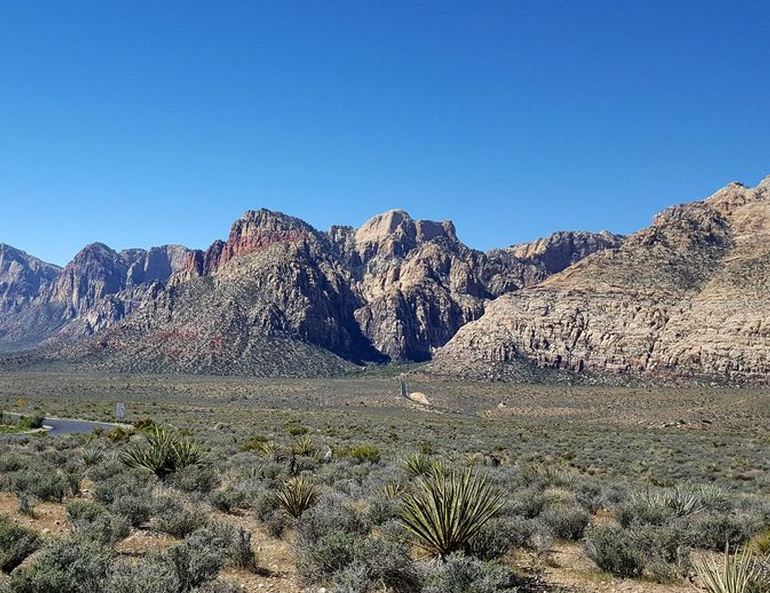 Red Rock Canyon is a 17-mile drive from the Las Vegas strip. If you are looking for a break from the glitz and glitter of Las Vegas, then head to the Red Rock. Some of the most spectacular scenery in Nevada is only a thirty-minute drive from downtown.
Start your trip off with a stop at the Red Rock Canyon Visitor Center. The center offers information about wildlife and the geology of the canyon, trail maps, and points of interest. Current fees to the Red Rock Canyon are $15 per vehicle. If you live in the Las Vegas area, you can pick up an annual pass for $30 per person.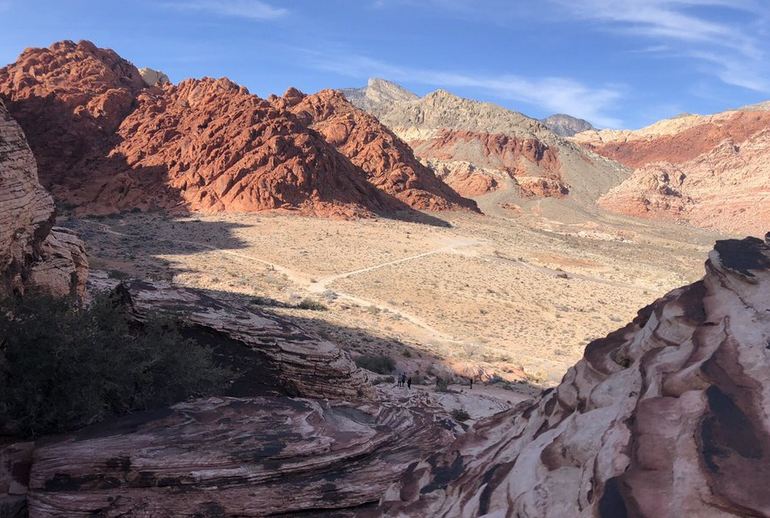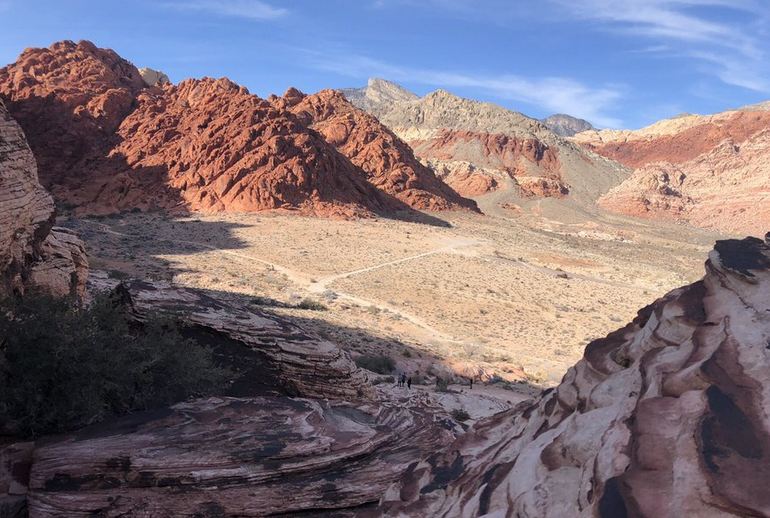 Red Rock Canyon Scenic Drive
There is a one-way 13-mile scenic drive from the visitor center that is open from dawn to dusk. There are several overlooks along the route that offers visitors stunning vistas of red rock formations. Highlights of the scenic drive include the Calico Hills lookouts, Sandstone Quarry overlook, and Red Rock Canyon overlook.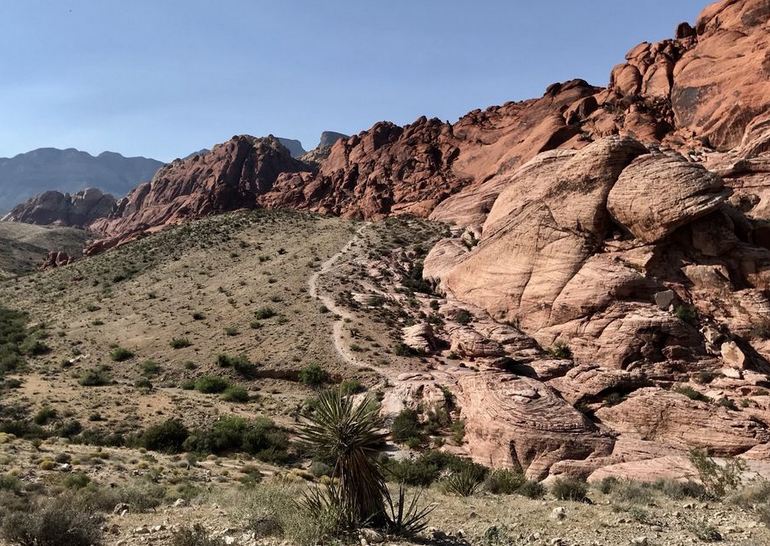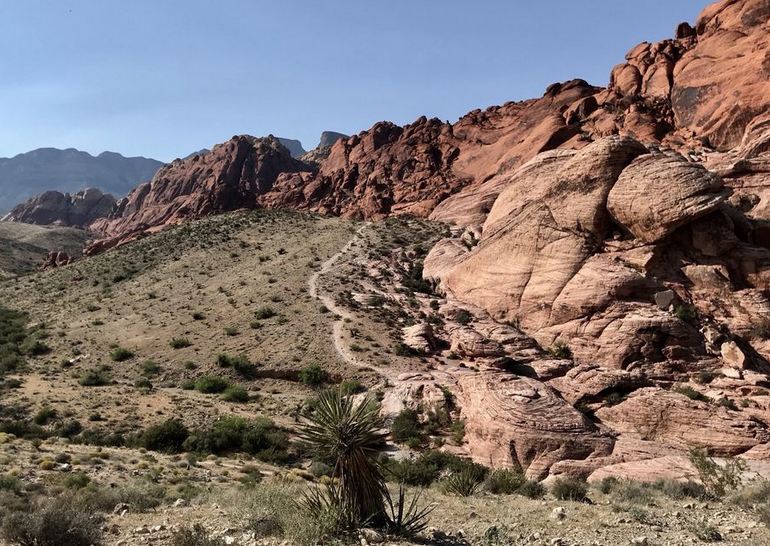 Red Rock Canyon Hiking Trails
Several trailheads are accessible from the loop road, and pull over along the way and enjoy the scenery. Calico Tanks Trail is a popular hike that starts at the Sandstone Quarry overlook. This trail is a fairly easy 2.2-mile hike that gives visitors an up-close look at the rock formations. Another popular trail is the quarter-mile Petroglyph Wall. This hike will only take about 30 minutes to complete. The Petroglyph Wall trailhead is adjacent to the Willow Springs Picnic Area. List of trails.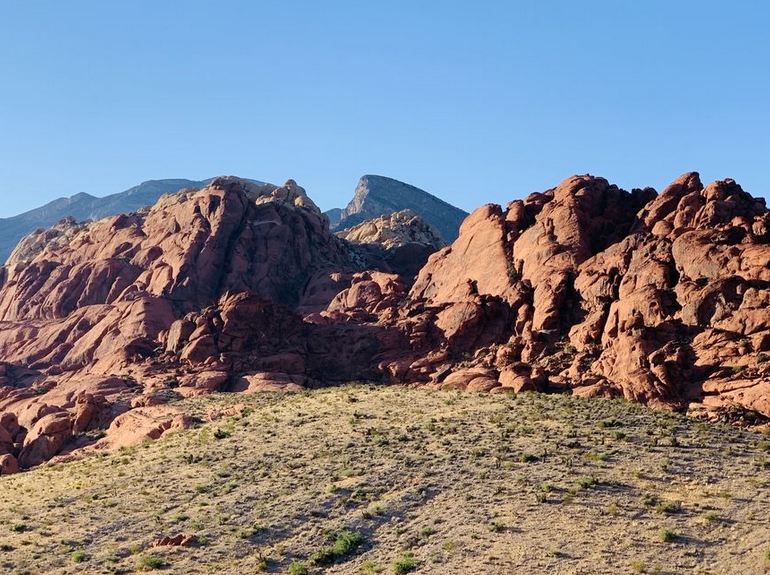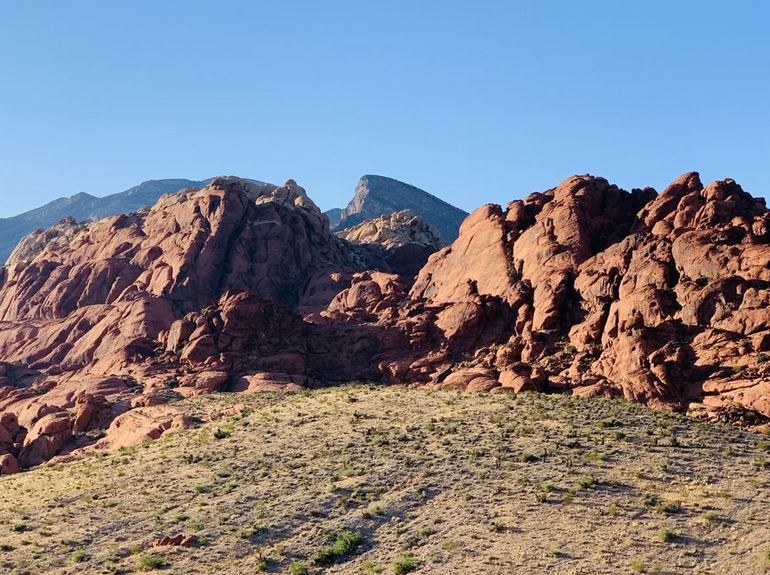 Canyon Wildlife
Numerous animals call the canyon home, including wild burros, rabbits, desert tortoises, and ground squirrels. During the summer, rattlesnakes are common, so keep to the main trails and be alert. An occasional sighting of desert bighorn sheep may be seen.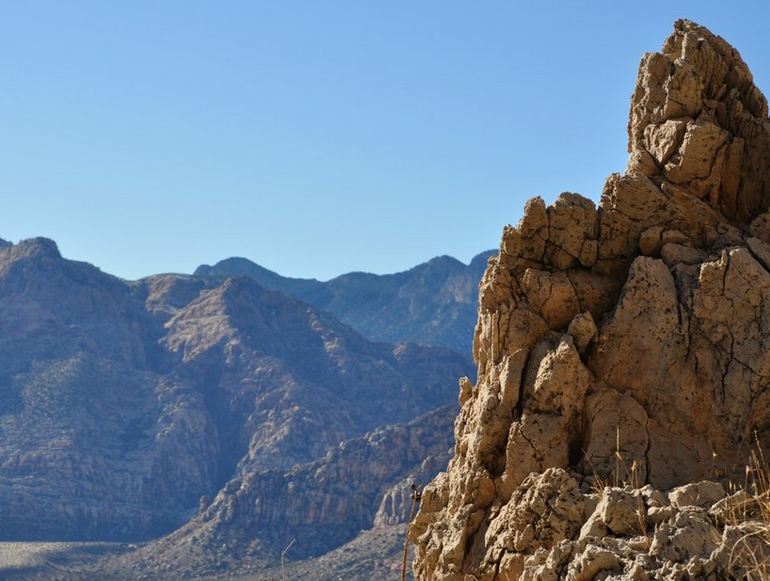 Park Activities
Activities include hiking, mountain biking, horseback riding, rock climbing, and photography. The canyons elevation is about 3000 feet, so it's a few degrees cooler in the summer, and in winter, it can get downright cold. Several outfits offer guided tours through the canyon, or you can head out on your own.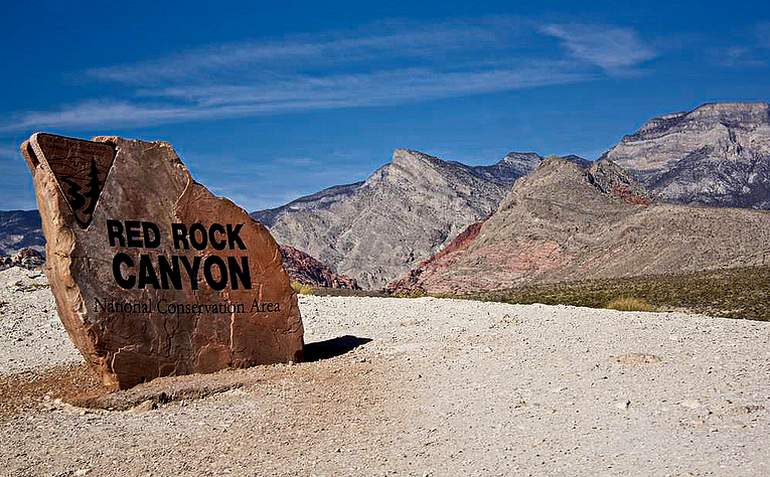 Getting There
W. Charleston Blvd is the most direct route to Red Rock Canyon NCA from the "Strip," Allow 25 minutes for the drive. Bring along plenty of water, comfortable shoes, and sunscreen. During busy days the scenic loop may close due to high traffic. You might have to wait for cars to pass through before you are allowed to enter the drive.