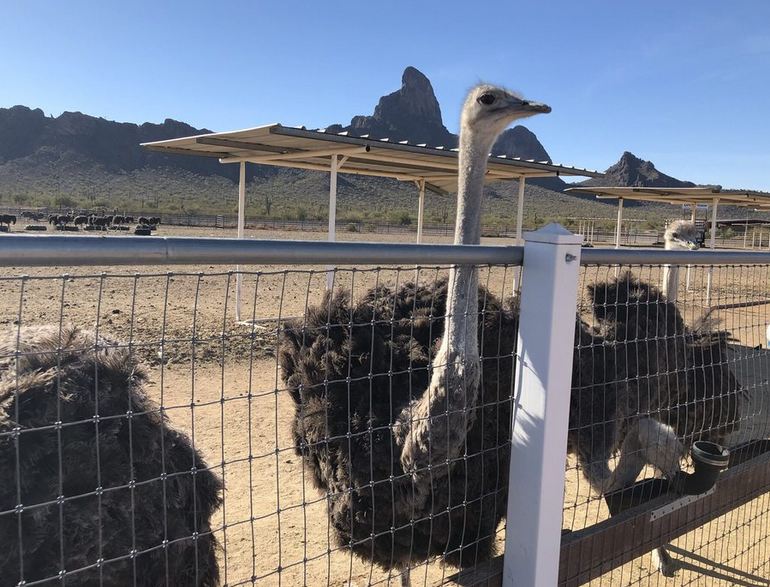 Rooster Cogburn Ostrich Ranch in Picacho Arizona opened thirty years ago as a feed the Ostriches roadside attraction. Today the ranch has expanded to include a number of other species of animals and birds. Visitors can expect to see miniature donkeys, goats, deer, ducks, stingrays and rainbow lorikeets, who occupy a 5000 square foot tropical greenhouse.
Located adjacent to Picacho Peak State Park, Rooster Cogburn Ostrich Ranch has been featured in many television shows, including 'Chef vs City', Extreme Roadside Attractions', and 'Arizona Highways'. If you are traveling along I-10 between Tuscon and Phoenix the Ostrich Ranch is a fun and affordable place to spend a few hours.
Things to do Rooster Cogburn Ostrich Ranch
Ranch Feeding Path
Visit all the inhabitants of the Rooster Cogburn Ranch, including exotic species of animals from different parts of the world like Ostrich and Boer Goats from Africa, donkeys from the Mediterranean, deer from Europe, miniature goats from Nigeria, ducks from China, stingrays from Florida, lorikeets from Australia and sheep from St. Croix.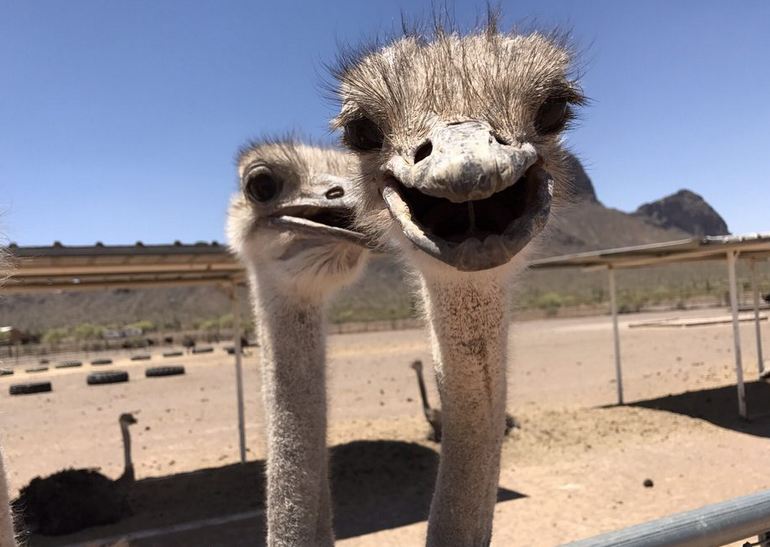 Feed The Ostriches
The primary occupants of the Rooster Cogburn Ranch are open to being fed any time of the day. Your entry to the ranch includes farm food to feed the ostriches so make your way to the ostrich enclosure to feed them. Be careful, they do bite! If you are not too sure about feeding them directly from your hands, then use a feeding chute to give them some grain.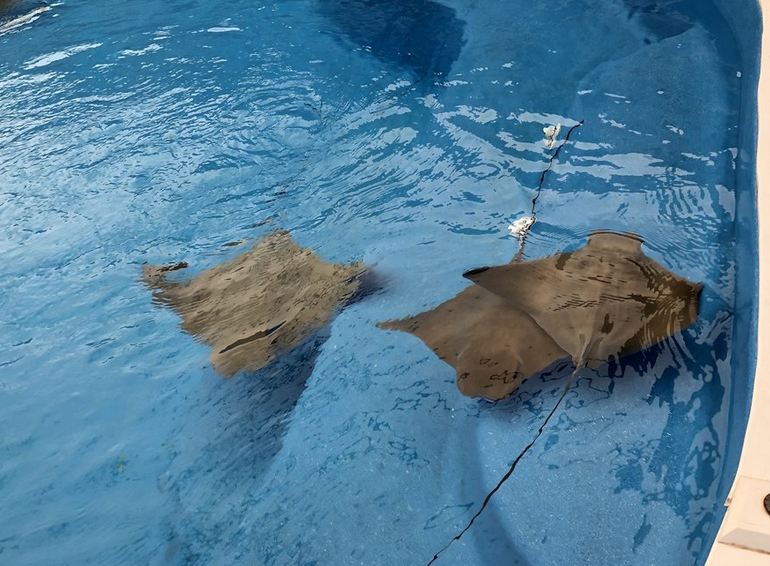 Feed and Pet Stingrays
With Arizona located in a desert with no sea or oceanfront anywhere in the vicinity, being able to pet and feed stingrays is a big deal. The stingrays from Florida are friendly and allow you to pet them. Attend one of the educational feedings of the stingrays at Stingray Bay, and then feed them for yourself! This is an experience you won't want to miss, especially because these sea creatures are gentle and friendly in their demeanor.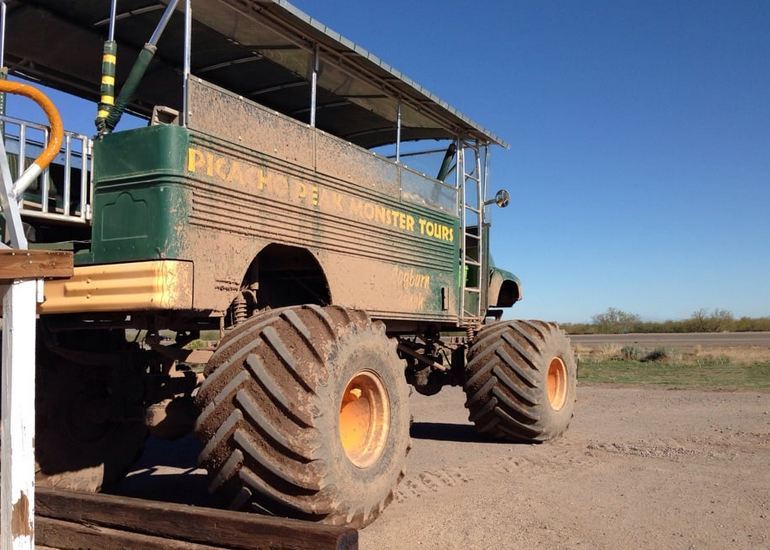 Monster Truck Ranch Tours
On weekends and holidays, Rooster Cogburn Ostrich Ranch organizes special Monster Truck tours around the ranch. The 45-minute educational tours through the ranch have heavy doses of fun and excitement thrown in for all to enjoy. Perfect for all age groups, and wheelchair accessible, the tour is focused on the ostrich industry where visitors can see ostrich egg nests and breeding camps. Explore the Sonoran desert and check out the Cacti and Picacho Peak, along with the wildlife in the area.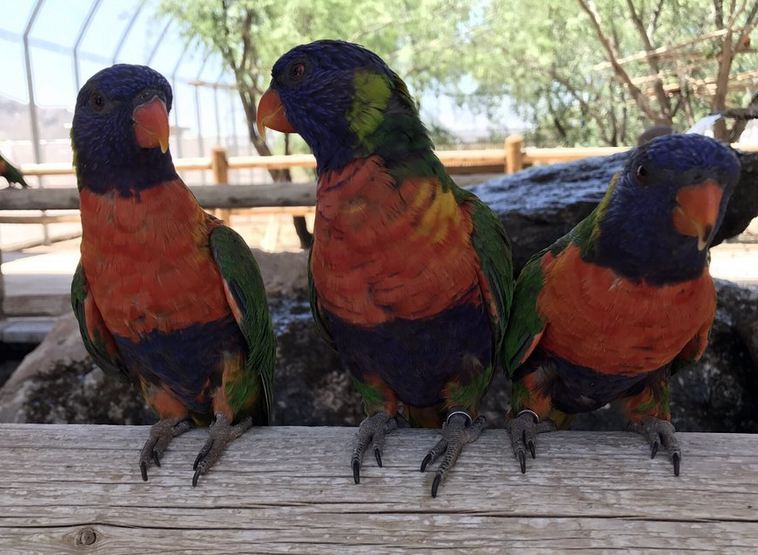 Rainbow Lorikeet Forest
Covering over 5000 square feet of tropical forest and home to a variety of tropical birds including Rainbow Lorikeets, a visit to the forest is a must when you visit the Rooster Cogburn Ranch. Take a walk through the forest as the birds fly about. You can carry sweet nectar, available from the ranch, to feed the birds. They are friendly and will swoop down to drink the nectar from the palm of your hands.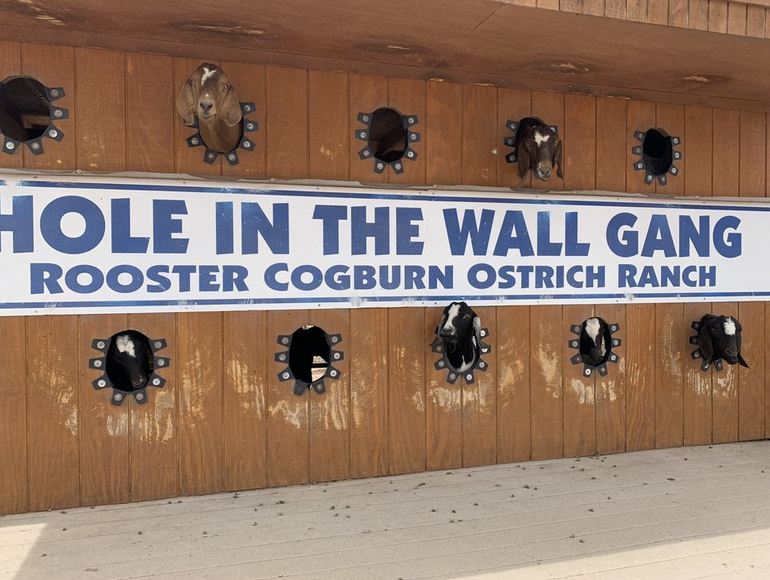 Petting Zoo
Visitors can also feed and pet different animals at Rooster Cogburn Ostrich Ranch including goats, ducks, rabbits, Fallow Deer, and Miniature Donkeys. Don't forget to click a picture as you embark on your feeding frenzy at the ranch. There is also a gift shop on site that sells Ostrich related products along with souvenirs of your visit to the ranch.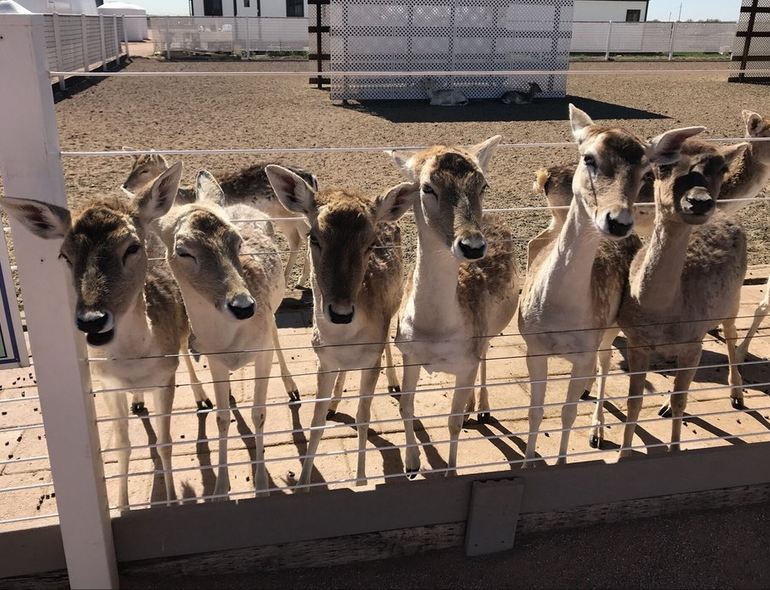 Getting There
The Rooster Cogburn Ostrich Ranch is situated along Interstate Ten 40 miles North of Tucson and 75 miles South of Phoenix, Arizona. The Ranch is open from mid-November through the end of April daily from 9 am to 5 pm. The rest of the year they are open Friday, Saturday, Sunday, and Monday. May 1st – November 15th we are open Friday, Saturday, Sunday. On very hot days the hours are 8 am – 2 pm. Visit the ranch website for admission details.