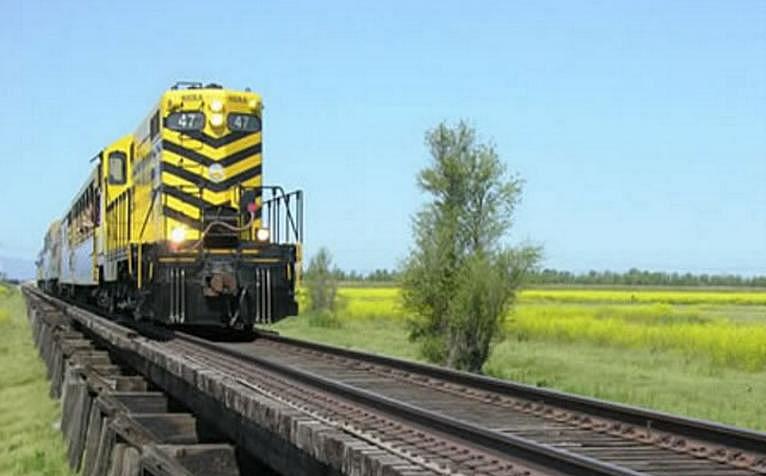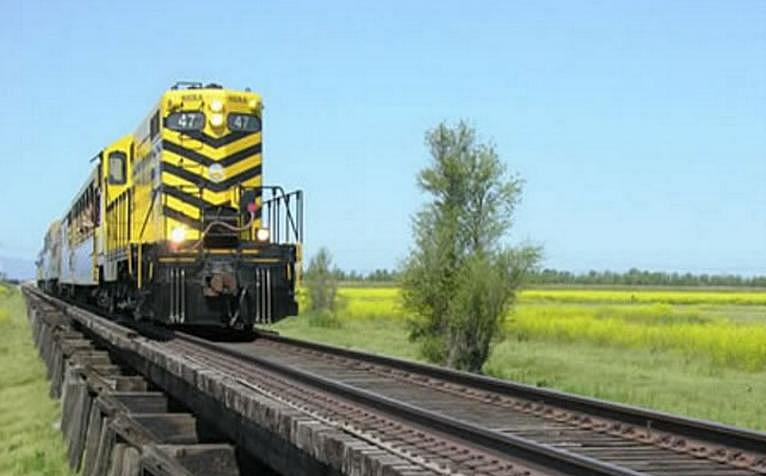 The Sacramento River Train runs from West Sacramento 14 miles to Woodland.  The train travels to along the Sacramento River and through fertile agricultural land and the Yolo Wildlife Refuge.
A highlight of the excursion is crossing the Fremont Bridge, and 8,000-foot wooden trestle, considered by some to be the longest in the West. Pulled by a diesel locomotive, the Sacramento River Train features two dining cars, a club car, a concession car, and two open-air cars.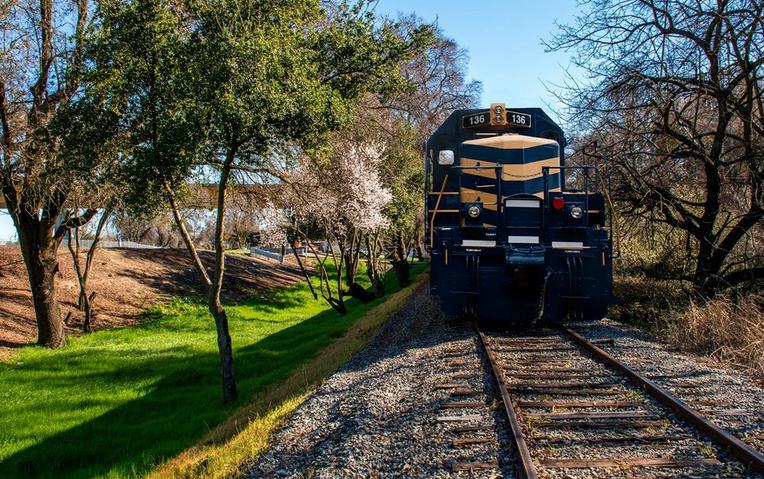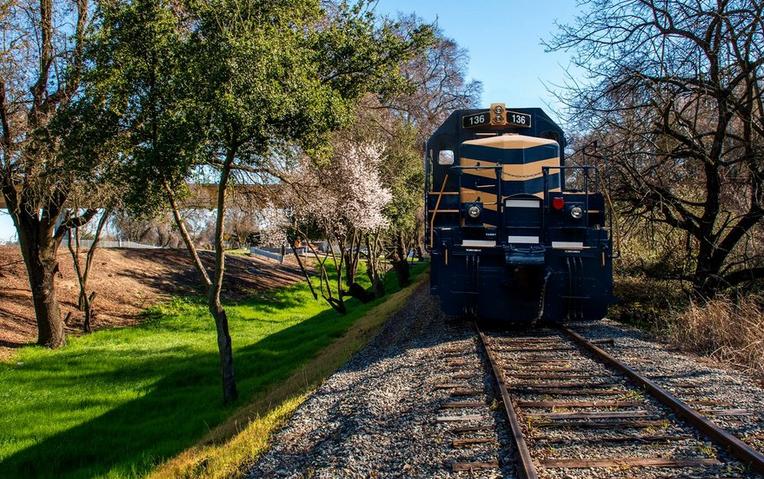 In addition to the train ride, trips usually include meals, entertainment, and live music.
Popular trips include Dinners, Great Train Robbery, Murder Mystery Dinner Theater, and Sunday Brunch, plus several seasonal excursions such as the Pumpkin Train and the Christmas Train.
The Sacramento River Train runs on a line that was initially built in 1911 by the Woodland and Sacramento Railroad, and operated by the Northern Electric Railway as an electric interurban railroad, connecting Yolo County farmlands with Sacramento.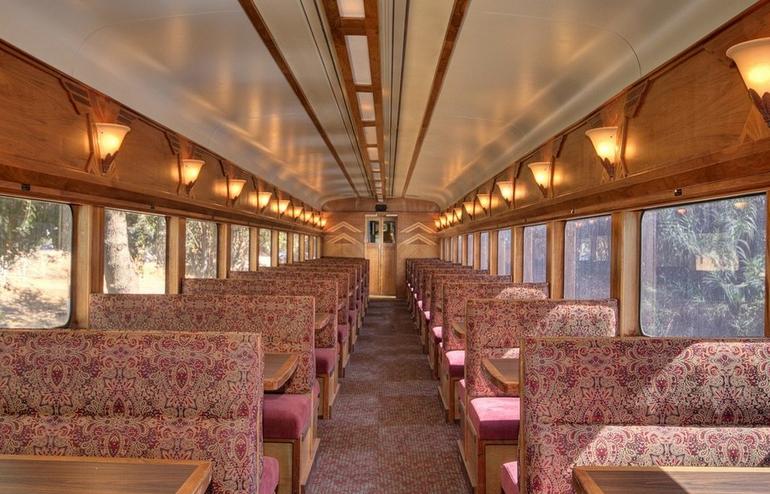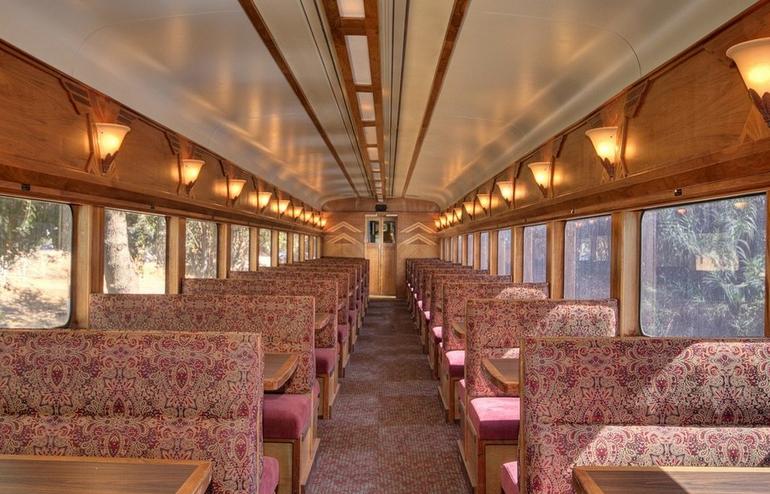 Soon after that, the railroad became the Sacramento Northern Railway and provided both passenger and freight service.
Passenger service ceased in the 1940s with the beginning of World War II. The Western Pacific Railroad purchased the Sacramento Northern Railway, which was later merged with Union Pacific in 1984. The Yolo Shortline Railroad Company acquired the railroad in 1991, and in addition to hauling freight, began offering passenger excursions.
The train operates primarily on weekends year-round. In December, the Christmas Train has scheduled excursions during the week, too. The train is available any day of the week for charters.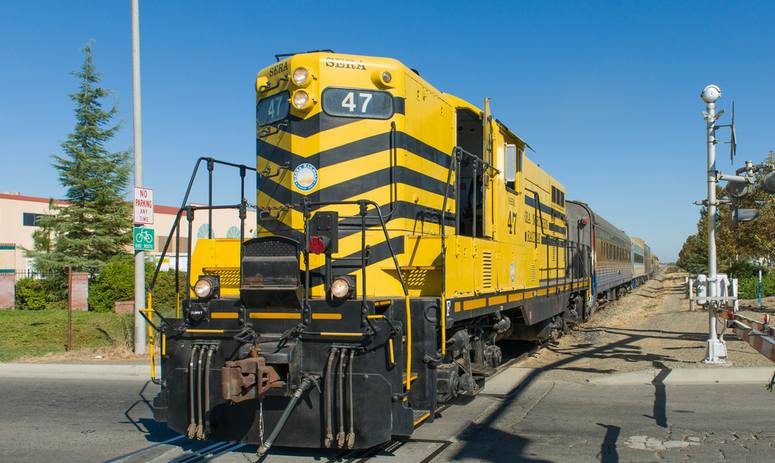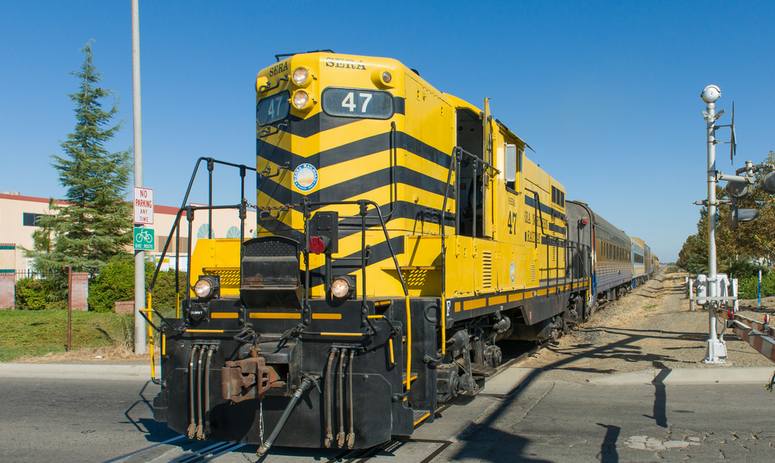 Trip Highlights Sacramento River, Fremont Bridge – 8,000-foot wooden trestle bridge (the longest in the West), Yolo Wildlife Area, Elkhorn Park, fertile agricultural land. The train trips are about three hours and cover 28 miles.
Boarding the Sacramento River Train
Three open-air passenger cars, two dining cars, passenger coach, club car, outdoor concessions car.
Special Events Valentine's (February), St. Patrick's Day (March), Easter Egg Express (March or April), Scottish Highland Dinner (April), Mother's Day (May), Day Out with Thomas (May), Father's Day (June), Pumpkin Express (October), Christmas Train (December) and New Year's Eve Express (December).
Sacramento River Train Boarding Location  Address: 400 N Harbor Blvd, West Sacramento, CA 95605 – Phone:(800) 866-1690
Sierra Dinner Train – Fort Bragg Skunk Train