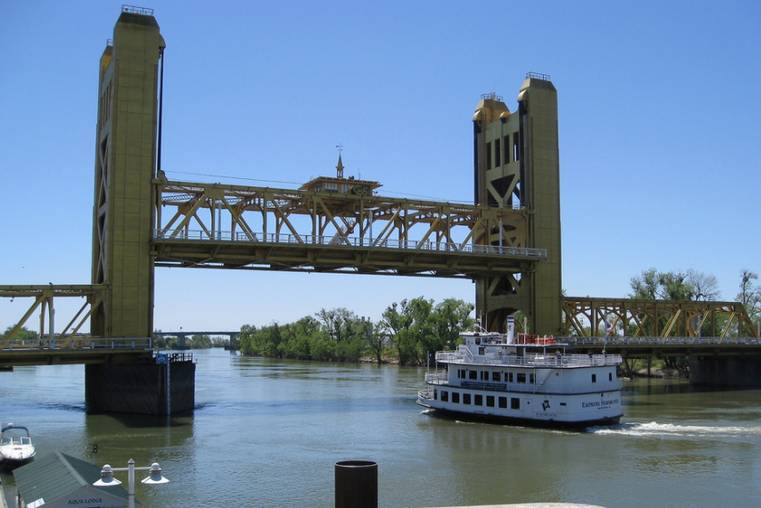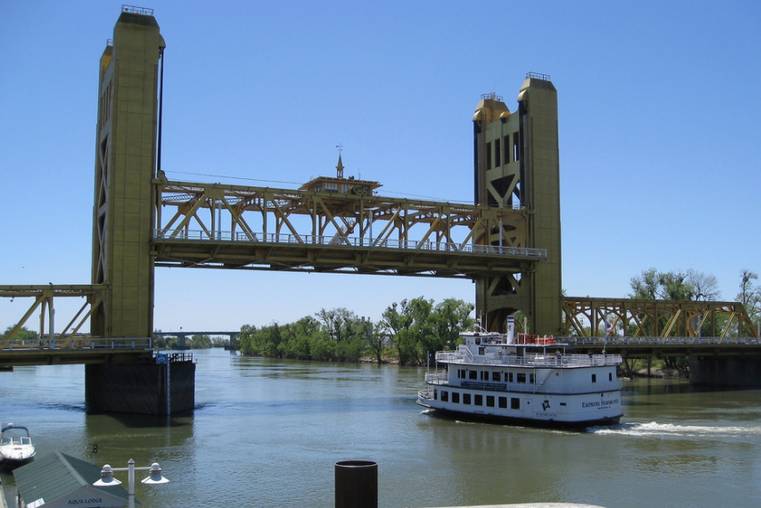 Sacramento Riverboat Cruise is perfect for a romantic getaway for two or a scenic, family-friendly day trip. A voyage down the Sacramento River Delta on a paddlewheel riverboat provides a unique experience that travelers will remember for a lifetime.
With its awe-inspiring mix of wildlife and breathtaking natural beauty, this historic and essential waterway has plenty to offer. Once onboard, passengers will learn about the significance of the Sacramento River Delta and how it helped change what was once a tiny remote trading colony into the major metropolitan city Sacramento is today.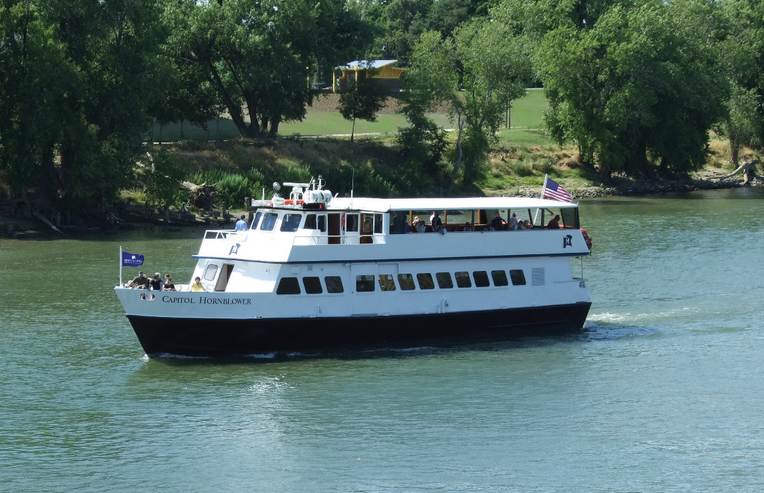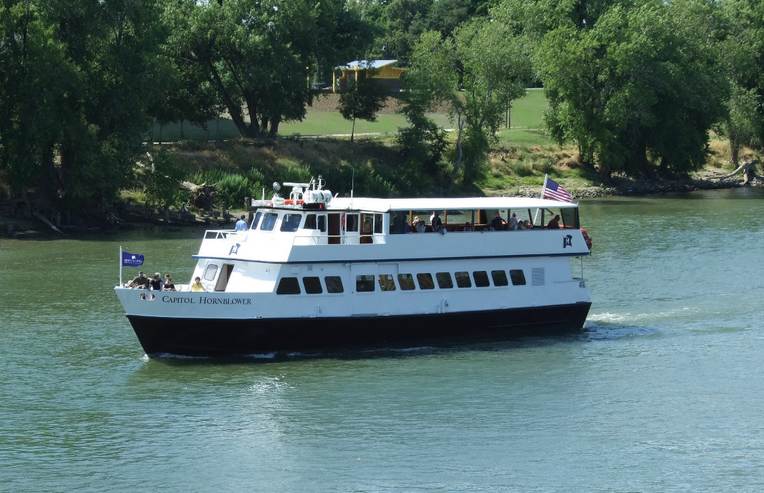 One of the oldest cruise lines in the area, Sacramento Riverboat Cruise provides various nautical options, including a delightful one-hour cruise past Old Sacramento's famous historical sites. Sacramento Riverboat Cruise passengers will also peacefully drift past a historic shipwreck, under a metal truss swing bridge and by the often-photographed Ziggurat Building across from Old Sacramento.
Throughout the cruise, passengers are treated to fascinating stories about the history of Sacramento—from John Sutter, the city's founder, to the hectic first days of the Gold Rush and the legendary Pony Express.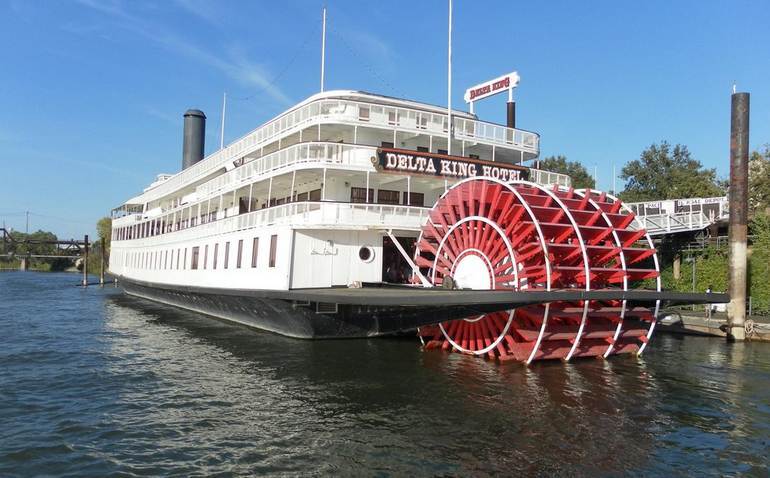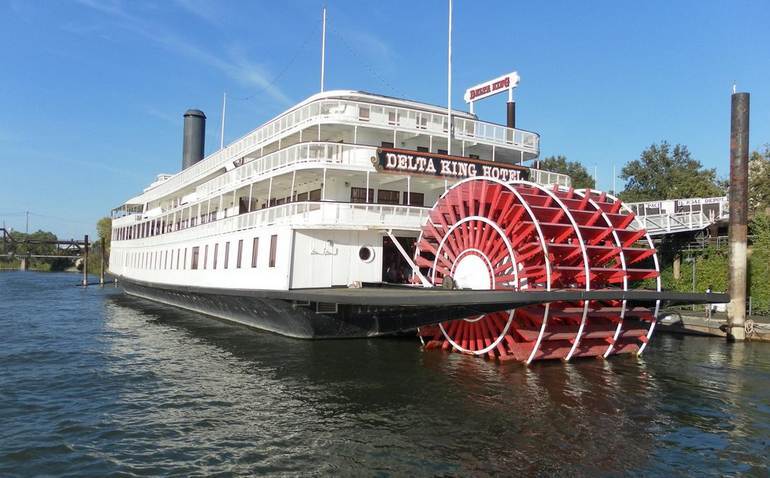 Sacramento Riverboat Cruise Special Events
Hornblower Sacramento Riverboat Cruise also offers various holiday cruises, including the July 4th River Cruise and the Memorial Day River Cruise — a perfect way to kick off the summer while learning about the history of Sacramento and nature on the waterways.
Other cruise offerings in the area include the "Spirit of Sacramento" and River Romance Cruises. Passengers aboard the "Spirit of Sacramento" will enjoy its rustic charm, complete with its salon, elegant dining room, and roomy outdoor dance floor.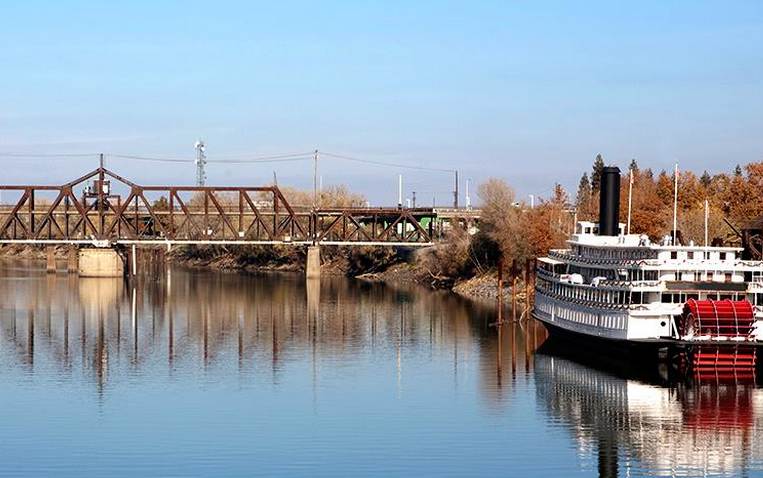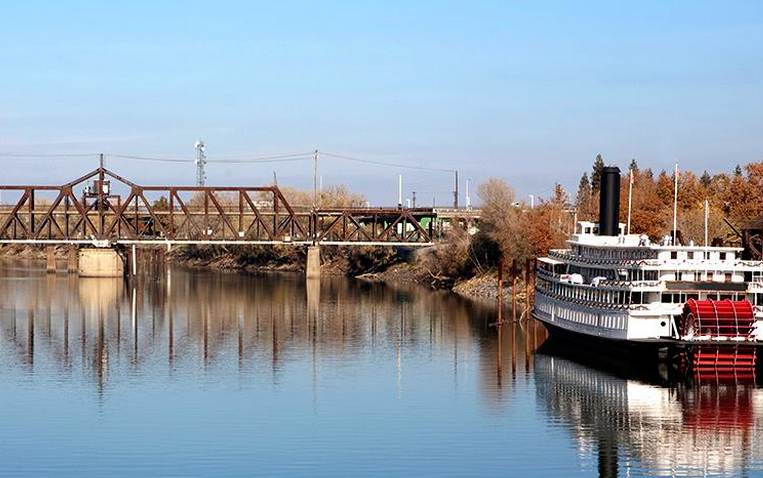 Sipping spirits while gazing at scenic river vistas is what passengers will experience on the Spirit. Still, those looking for something a little more stylish can book their seats on one of the "Captain's Cruises," which skirts the river's edge for two hours and includes brunch and champagne.
Specialty evening cruises feature a DJ and dancing: The "Island Girl," meanwhile, is a roomy, luxurious yacht, which offers the finest in Sacramento River cruising. Often used for weddings, parties, or retreats, this beautiful floating venue can accommodate groups of up to 130 people.
Next, River Romance provides a splash of Italy on the Sacramento River with its romantic drift boat trips. Much like the gondoliers of Venice, River Romance offers a three-hour sunset candlelit dinner cruise, which is perfect for birthdays, anniversaries, and proposals.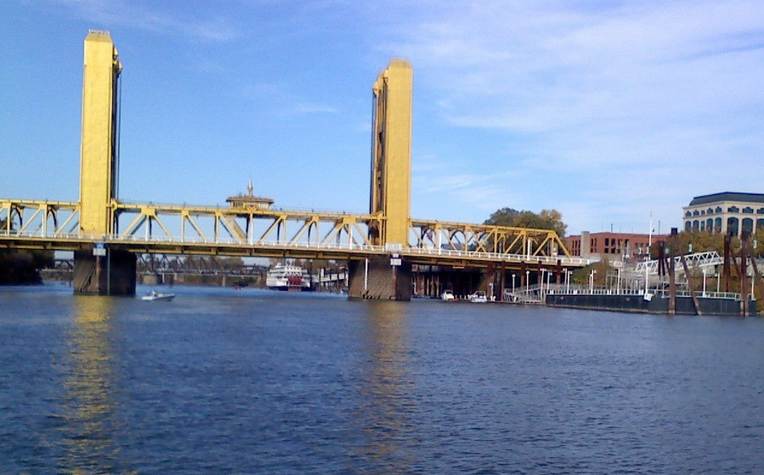 Weekend Brunch Cruise
There is also a two-hour Weekend Brunch Cruise during the spring and fall that transports passengers upriver from the world-famous glass-bottom Sundial Bridge, past many beautiful scenic sights, including Turtle Bay Exploration Park.
California's capital city is filled with a rousing past. It is adorned with many stunning wonders, and those that choose to see from the Sacramento River Delta provide the perfect view. Sacramento Riverboat Cruise Hornblower website.
Boarding for the Sacramento River Cruise takes place at Old Town Sacramento.