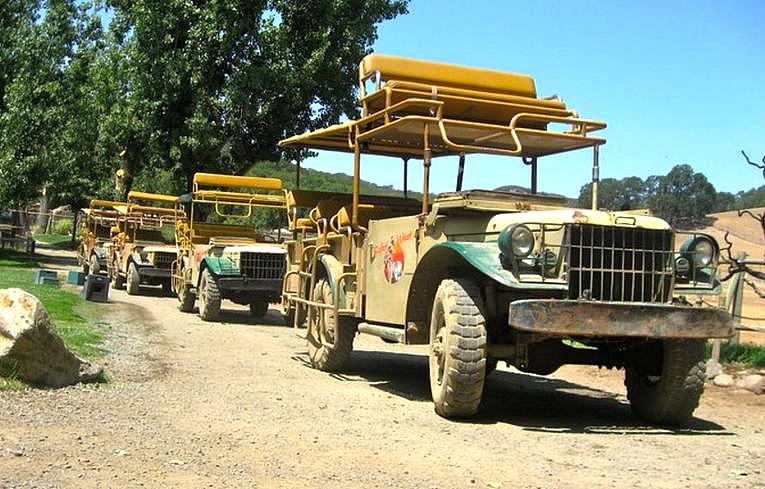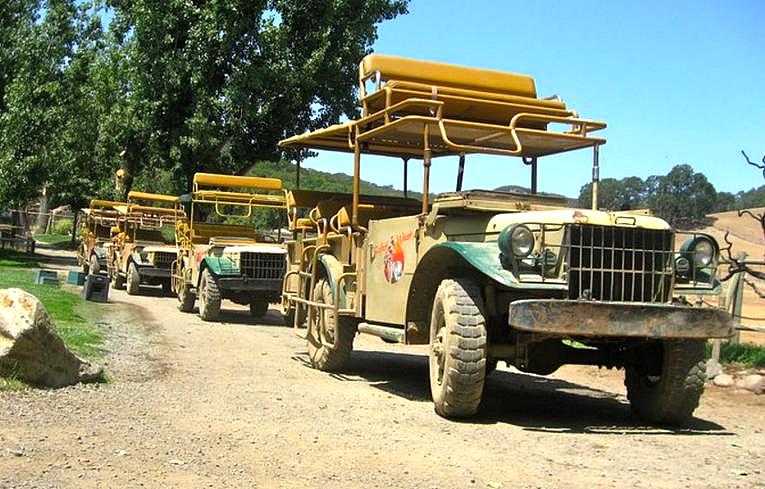 Safari West African Wildlife Tours
Safari West Wildlife Preserve in Santa Rosa, California, lets you take a trip to Africa without leaving the Golden State. Safari West is a former sheep ranch transformed into an African Safari adventure.
Safari West African Wildlife Tours guests can take a three-hour tour led by an experienced guide. You climb aboard a Safari truck and head out onto the bumpy roads of the preserve. This trip lets you take an African safari without the danger of being charged by wild animals.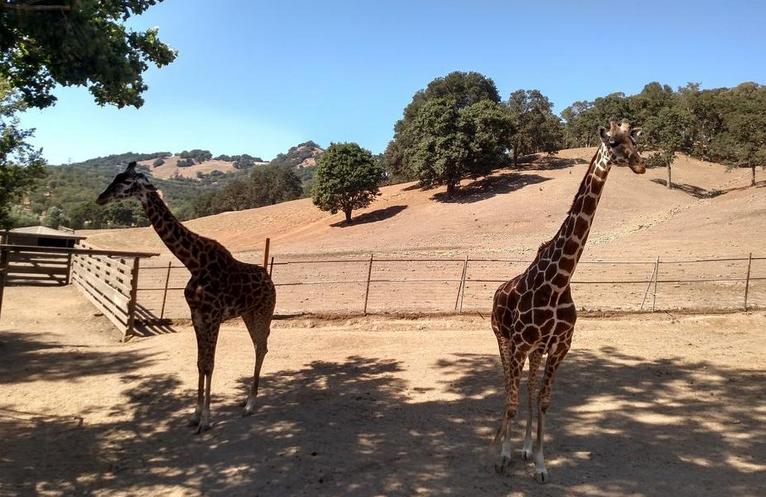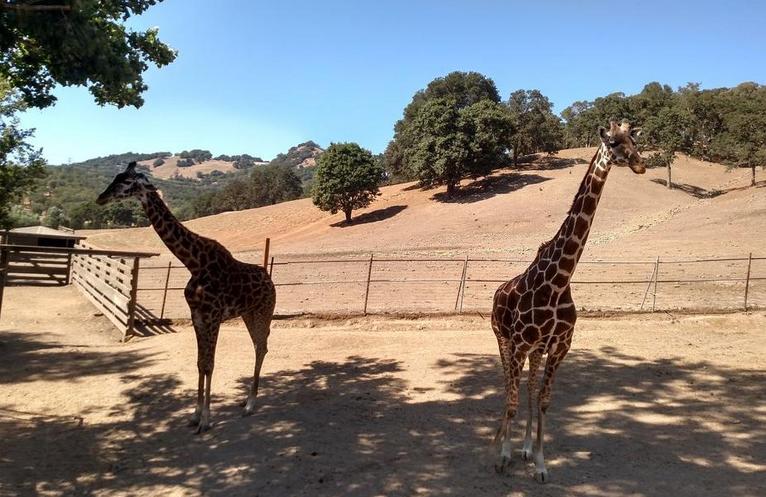 With 400 acres to explore, you will get a chance to spot wild animals, including cheetahs, zebras, and giraffes.
All animals are fenced off, feeding is not permitted, but photography is encouraged. After your jeep tour, you continue on foot to the lower compound. Here you walk through the aviary, which houses an international bird collection.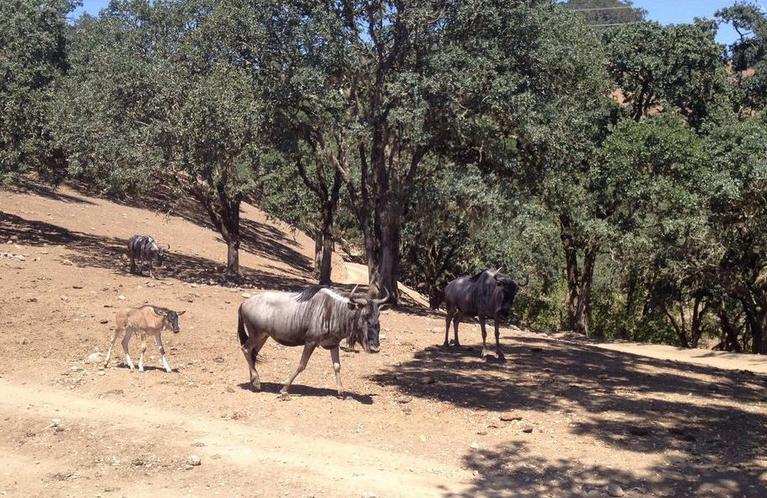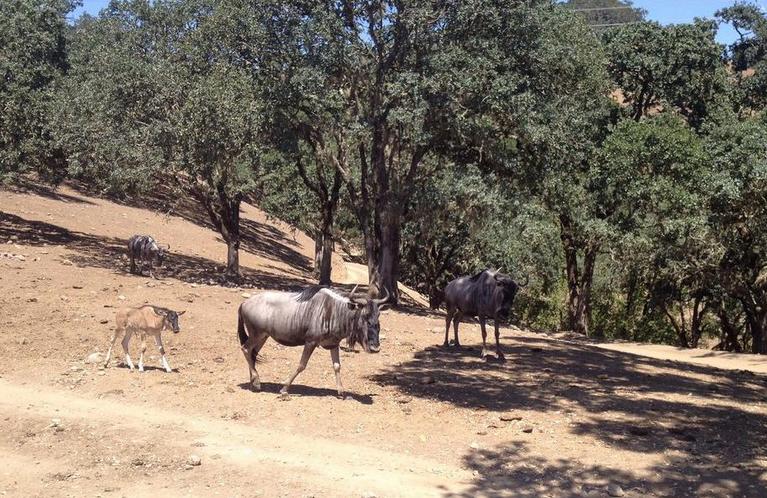 You will also take a closer look at animals such as tortoises, fennec foxes, and Indian porcupines. Next, you have a chance to spot cheetahs and watch primates enjoying lush Lemur Island. Reservations are required.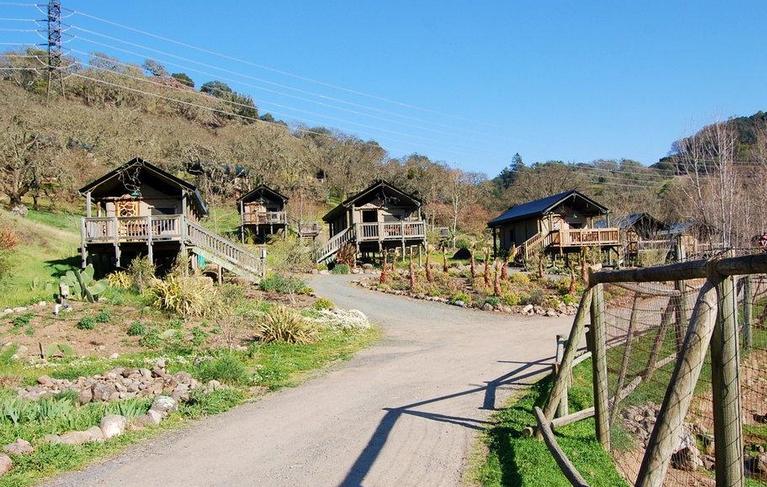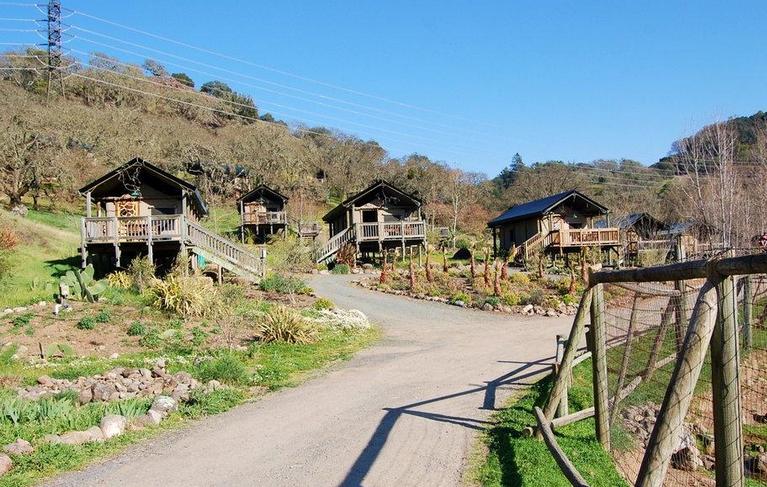 Safari West Tent Camping
Guests can stay overnight at the wildlife preserve in an authentic safari tent. This is not like staying in a hotel room, the walls are made of canvas, and there is no television or internet.
Cell phones do not work at Safari West due to their remote location. Phones are available for guest use in the office or the Savannah Cafe.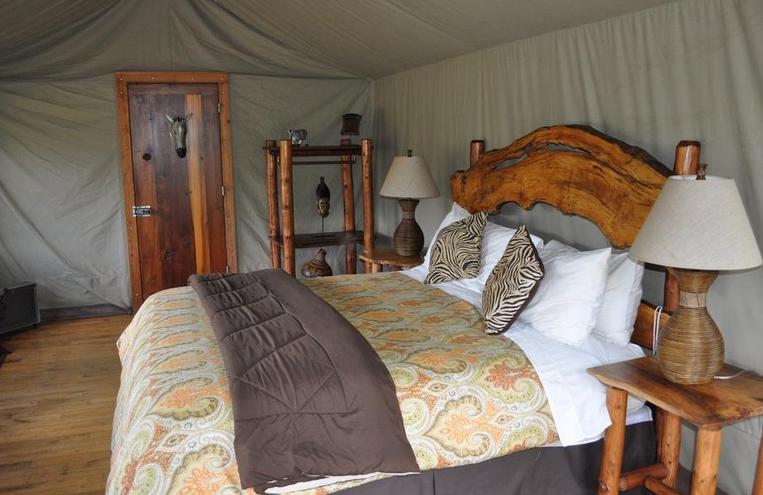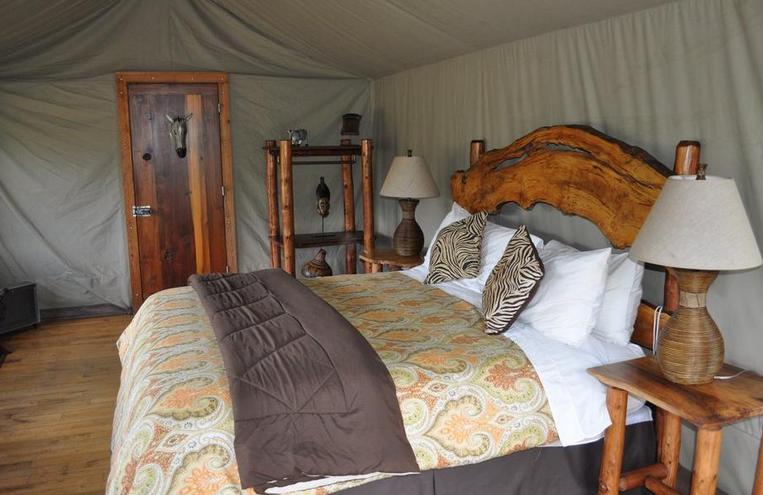 Each tent has its bathroom and a comfortable queen or king-size bed. This is not a luxury hotel, so don't expect room service or hot tubs. After dinner, there is not too much to do but read a book or sit on the veranda and enjoy the sounds of nature.
Safari West African Wildlife Tours
Safari Adventure tours are offered Spring through fall: 9 am, 1 pm, and 4 pm daily. Winter: 10 am and 2 pm. The preserve is not a zoo or drive-through animal park but an African Wildlife park that offers tours and overnight adventures.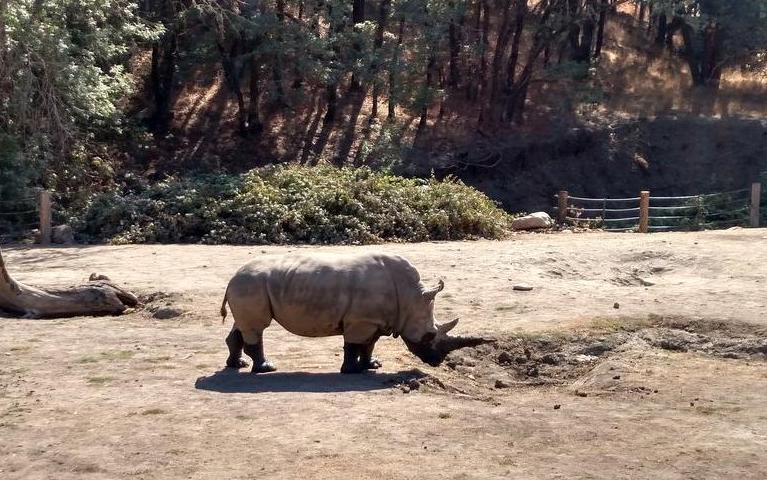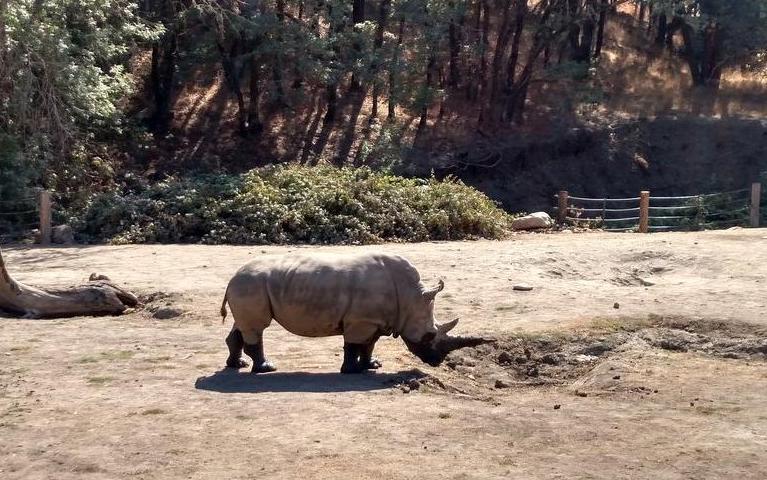 Safari West African Wildlife Tours prices for adults are around $80.00 – $100 depending on the day of the tour. If you stay overnight, they will give you a ten dollar discount. Luxury tents and cottages run about $300 -$400  per night. Packages are available that include the safari tour.
Where is Safari West
Admission and reservations are required to visit Safari West, so you can't pop in. Travel time from San Francisco is about 1.5 hours and 2.5 hours from Sacramento. The nearest town is Santa Rosa, which has numerous hotels and restaurants.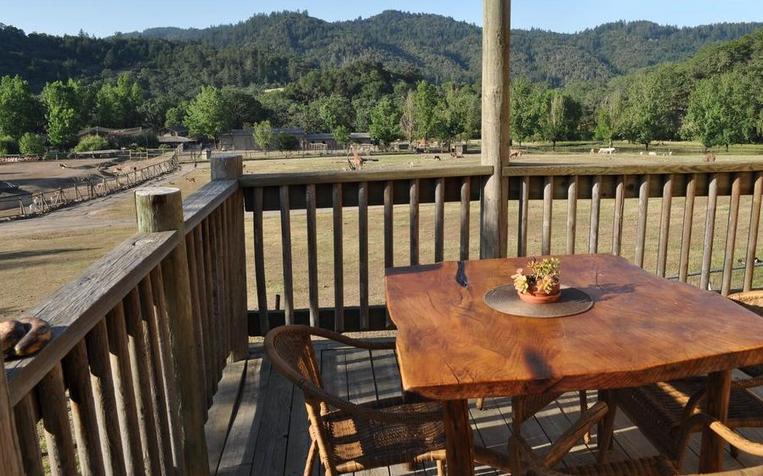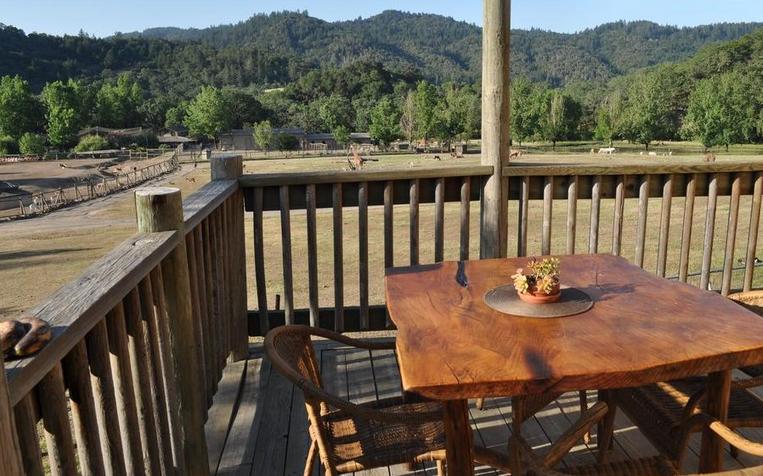 Location: Santa Rosa, CA Hours: Tour Times (March 22nd through October 26th): Safari West 115 Porter Creek Road, Santa Rosa, California. Safari West website