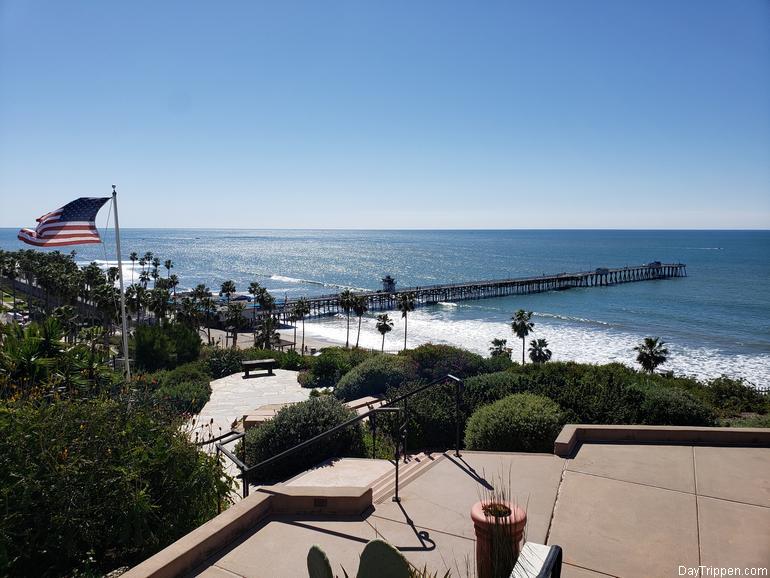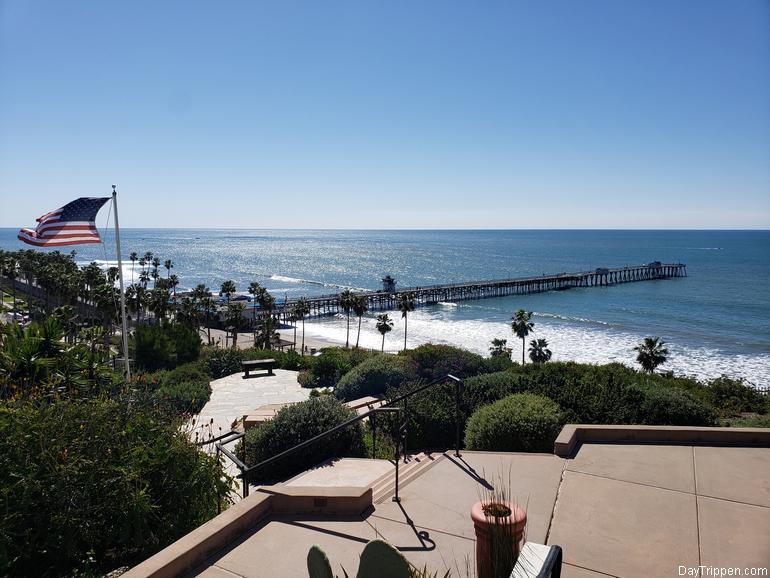 San Clemente is located in Southern Orange County and is the last town before entering the wide-open space of Camp Pendleton. What was once a sleepy beach town populated by surfers and marines from Pendleton is now a popular beach destination.
There are no high-rise hotels along the coast here, although there are plenty of places to stay for a weekend getaway. There are several boutique hotels within walking distance of the beachfront train station, so it's possible to enjoy a weekend getaway to San Clemente and leave your car at home.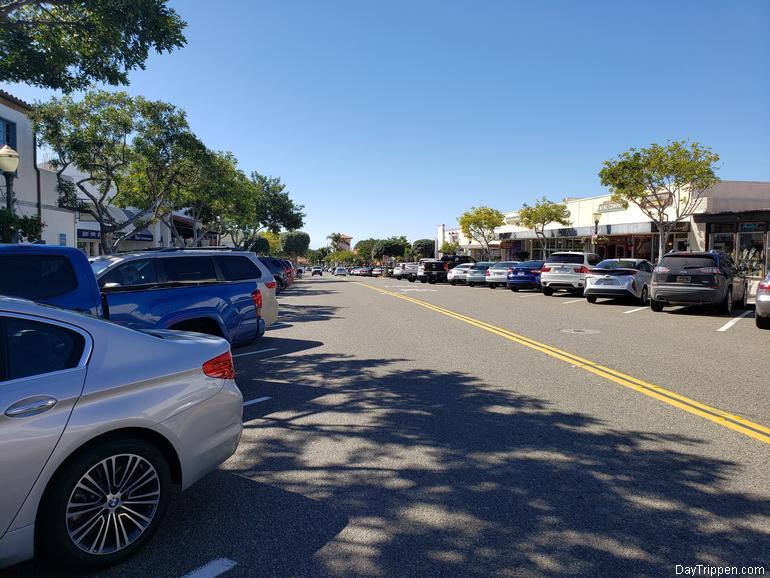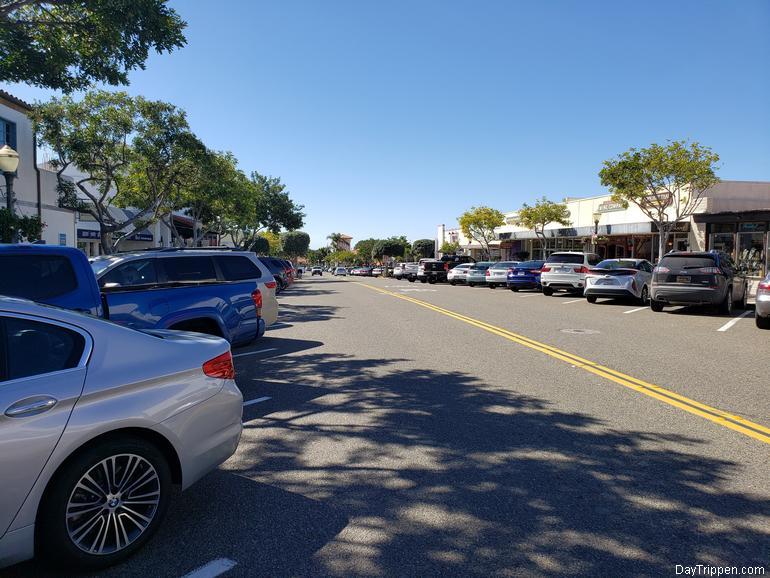 1. Avenida Del Mar
Avenida Del Mar in San Clemente's main shopping district looks much the same as it did in the 1960s. This quaint street is lined with small shops and restaurants and is a pleasant relief from the crowded shopping malls. The Avenida Del Mar shopping district is a short drive down to the Pacific Ocean and San Clemente's Pier.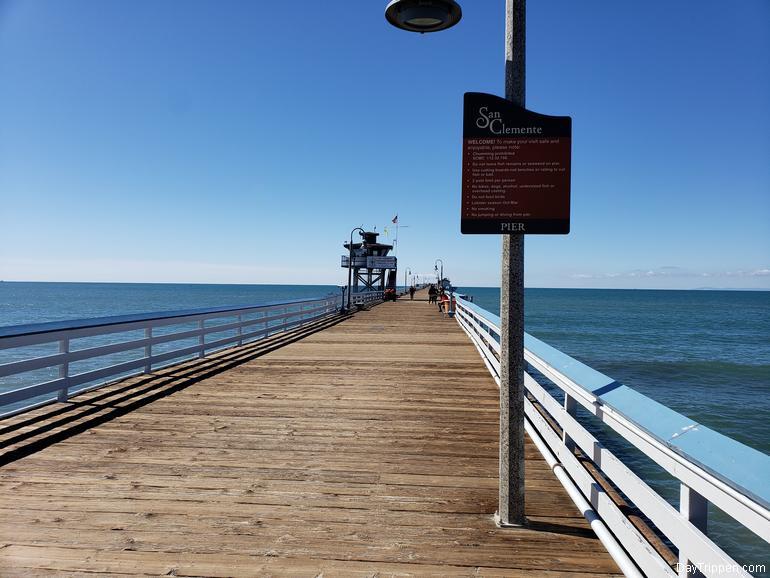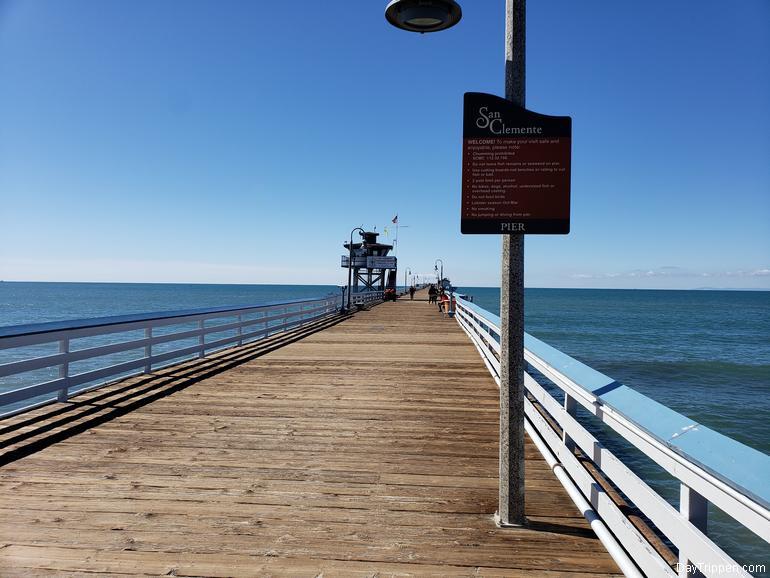 2. San Clemente Pier
San Clemente Pier is home to one of the most popular places to dine in town, Fisherman's restaurant. If you are looking for a light snack, try Pier Shack at the end of the pier. San Clemente Pier is nearly 1300 feet long and a popular place to fish, take a stroll or watch surfers catch some waves. No fishing license is required to fish off the pier. Croaker, corbina, mackerel, and stingrays can be caught off the pier along with an occasional spiny lobster.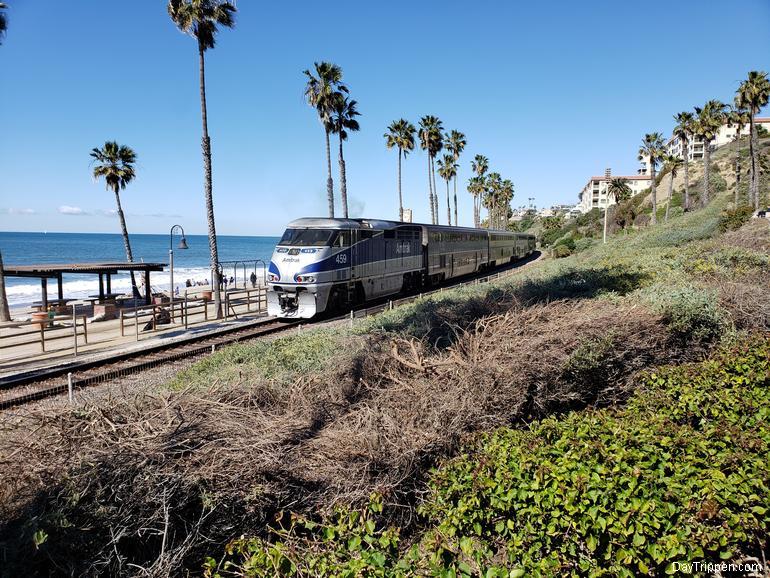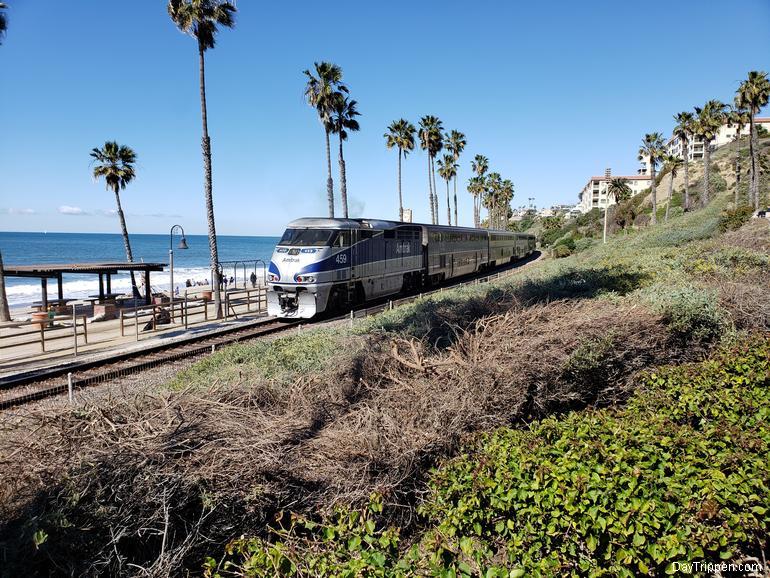 3. San Clemente Pier Train Station
There is an Amtrak station at the foot of the pier, only steps to the sand. Daily Amtrak and Metrolink train service San Clemente with stops at main and north beaches. (Not all Amtrak trains stop at the pier) During the summer, Metrolink runs beach trains from the Inland Empire to San Clemente. There is no ticket office here, but there is a ticket kiosk. You can also buy tickets on board the train if necessary.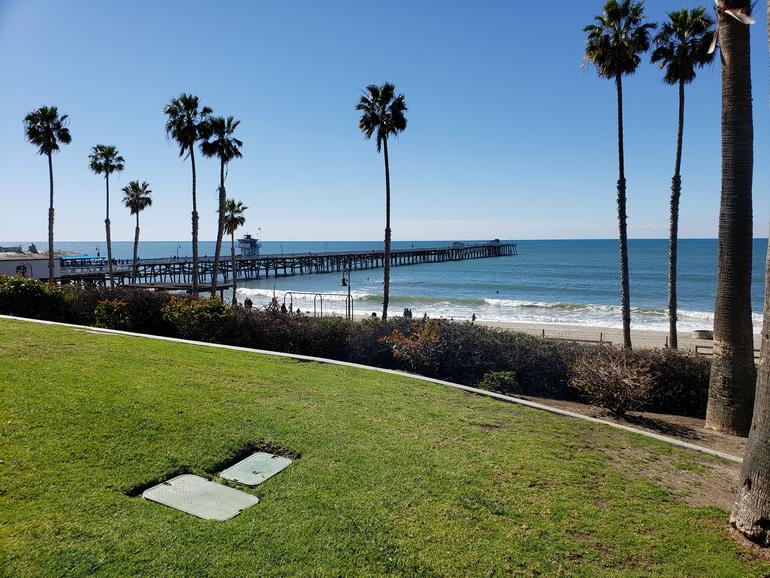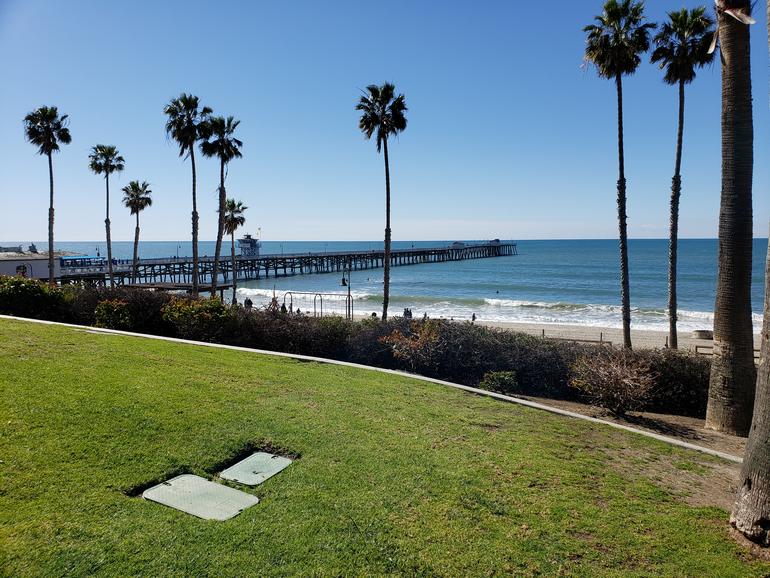 4. San Clemente Main Beach
Main Beach is located at the end of Avenida Del Mar. The beach is crowned by its wooden pier and is popular with surfers and sunbathers. The 50-year-old San Clemente Lifeguard Headquarters building is just north of the pier. Across the street from the beach are several sidewalk cafes and hotels. There are a large public parking lot and metered street parking. The public parking lot is pay from 10 am to 5 pm. Free before and after.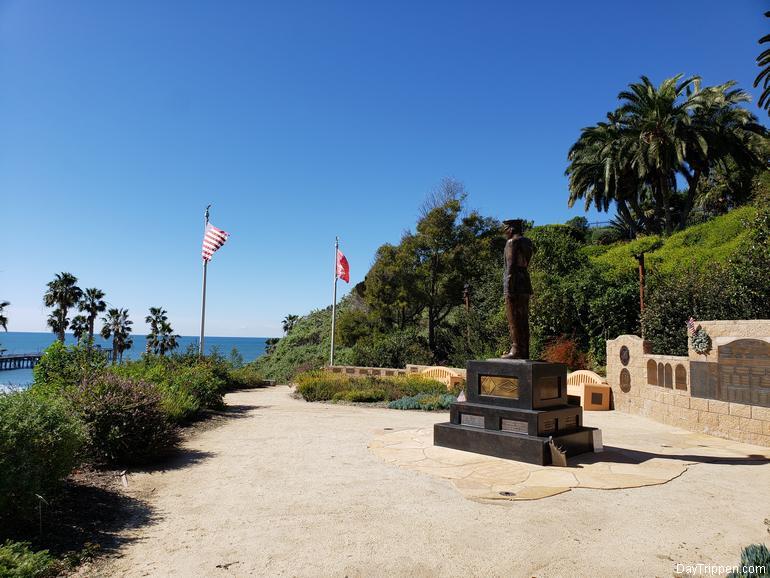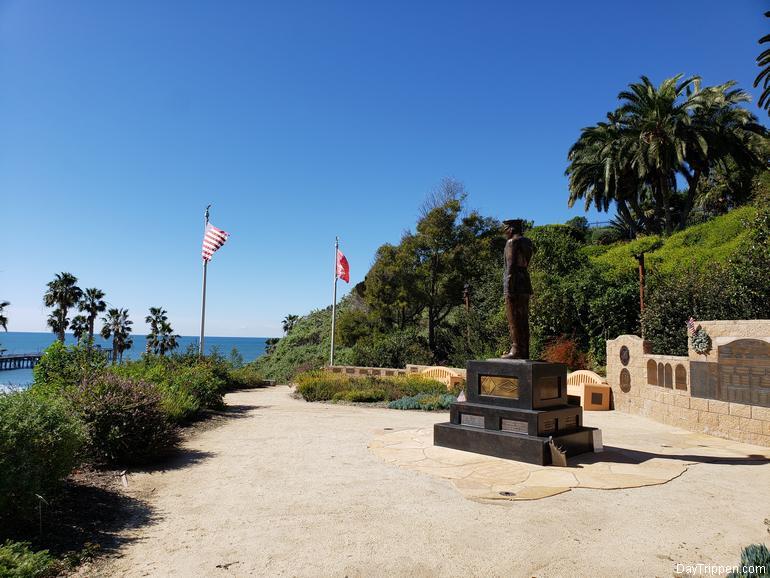 5. Park Semper Fi
Park Semper Fi overlooks the main beach and the pier and is a monument Honoring United States Marines & Sailors. The park features a life-sized bronze statue of a marine in dress blue uniform. Plaques honor persons who donated to fund or maintain the park along with local servicemen and women. Park Semper Fi also features several benches with wonderful views of the beach below. Website.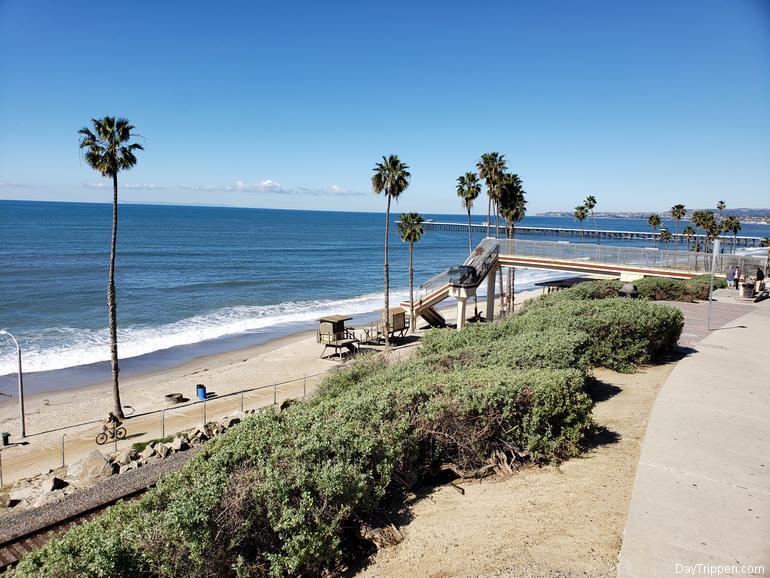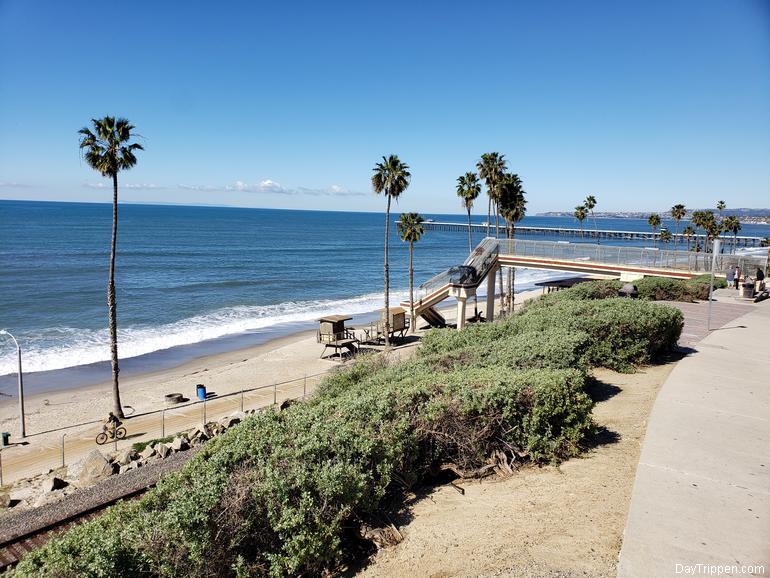 6. T-Street Beach
T-Street is popular with surfers and just a short walk south of the pier. A pedestrian bridge takes beachgoers over the train tracks and down to the sand. The current bridge replaced the original  Overpass that was built in 1950. The T-Street beach is located 1/2 mile south of the pier and is named after Trafalgar Lane, which ends near the beach. The beach was nick-named T-Street to hide its location from nonlocals. Locals can be very territorial so if you 'e new to surfing, stick close to the pier where beginners are more welcome.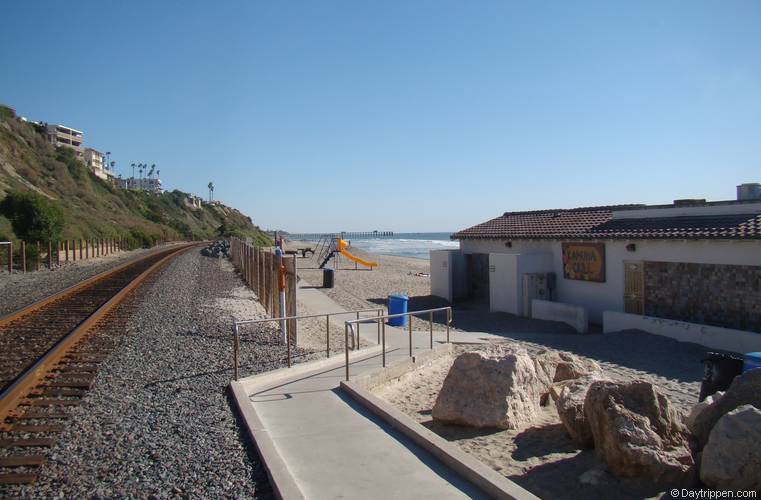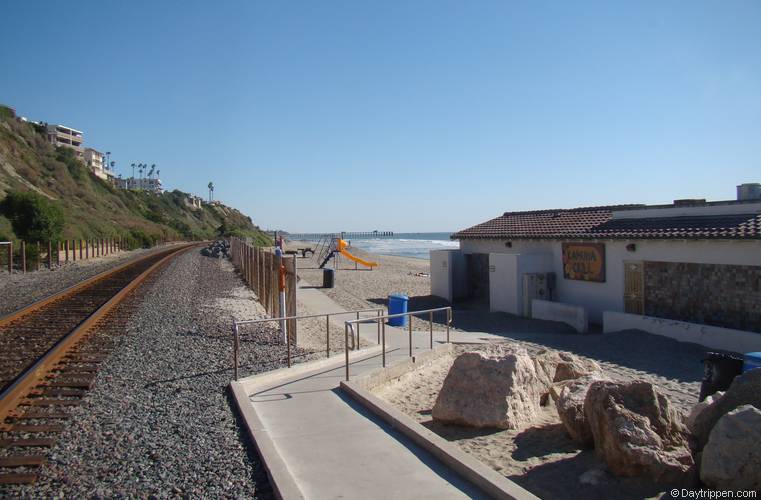 7. North Beach
North Beach is just off coast highway as you enter the city from Capistrano Beach. North Beach features a Metrolink Station and a summer snack shop. Most of the sand is washed away during the winter, and North Beach is almost entirely rocks. From North Beach, you can take the San Clemente Beach trail all the way to Pier. During the summer months, a snack shop is open on North Beach. Parking at North Beach is metered. Some free parking is available in nearby neighborhoods if you don't mind walking.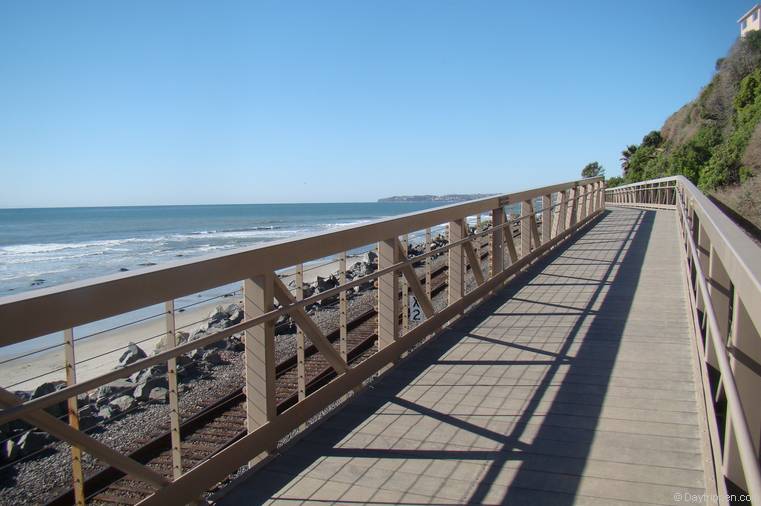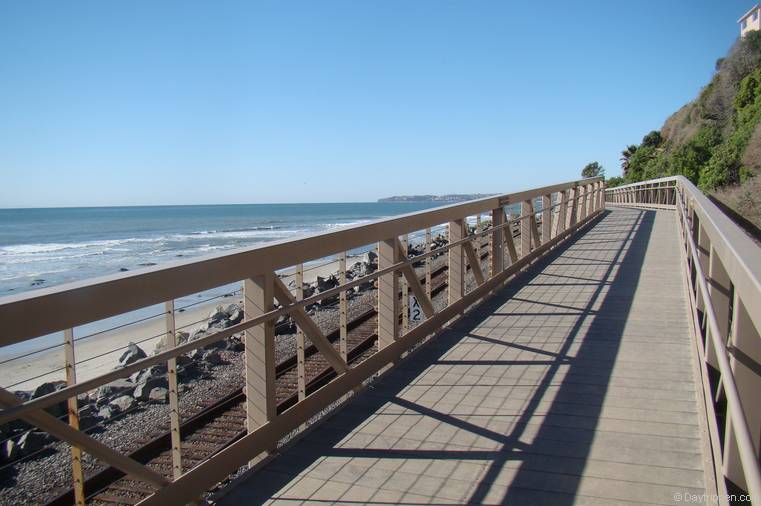 8. San Clemente Beach Trail
San Clemente Beach Trail runs along the coast from North Beach to Calafia Beach, south of the San Clemente Pier. The trail starts at North Beach, where there is a large parking lot at the Metrolink station. Trail hours are 4 a.m. to midnight, except on the segment from the south T-Street restrooms to Calafia Beach, where the hours are from 6 a.m. to 10 p.m.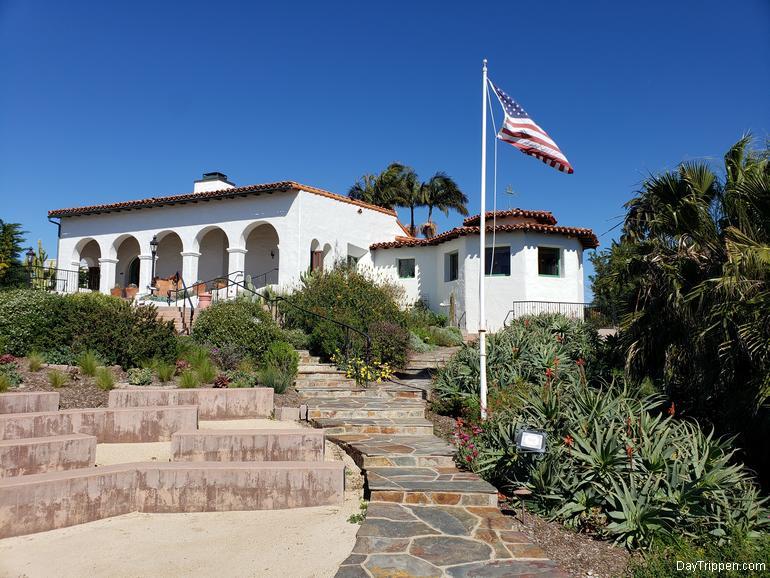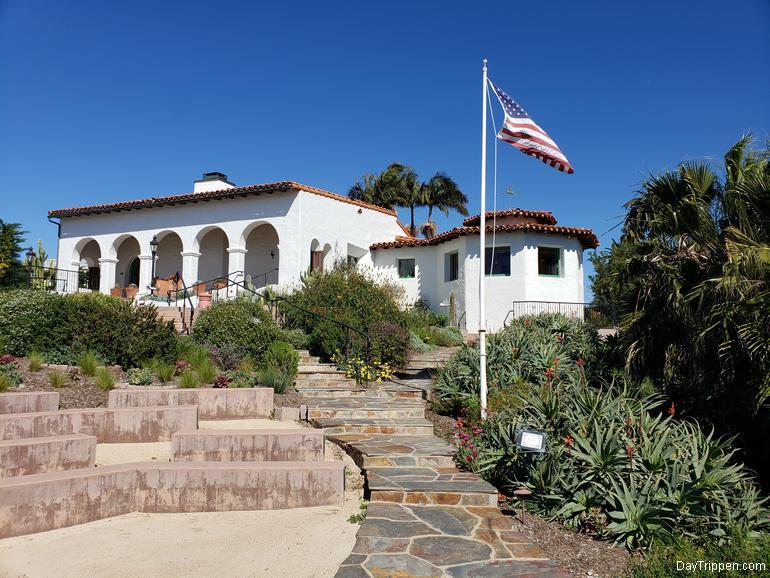 9. Casa Romantica
Casa Romantica is a hidden gem on a bluff overlooking San Clemente's main beach. The founder of San Clemente, Ole Hanson, built this Spanish-style mansion in 1927. The estate was originally situated on 5 acres and designed as a model for the city's future development. Today the remaining 2.5 acres feature the original home and coastal garden areas with amazing views of the coast. Open to the public Monday through Saturday. Self-guided tours are only $5.00. 415 Avenida Granada, San Clemente.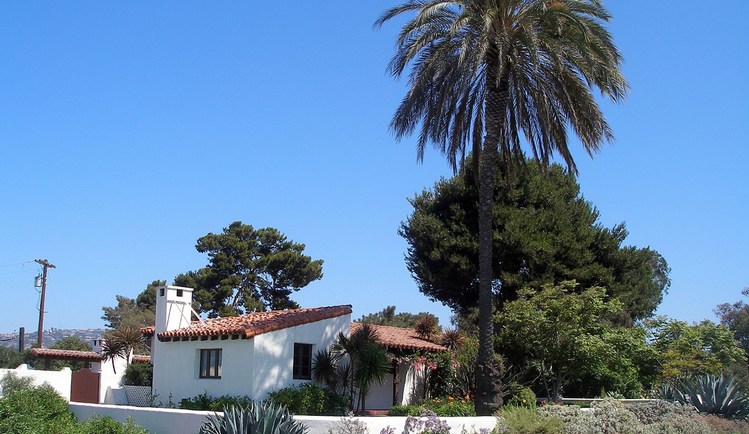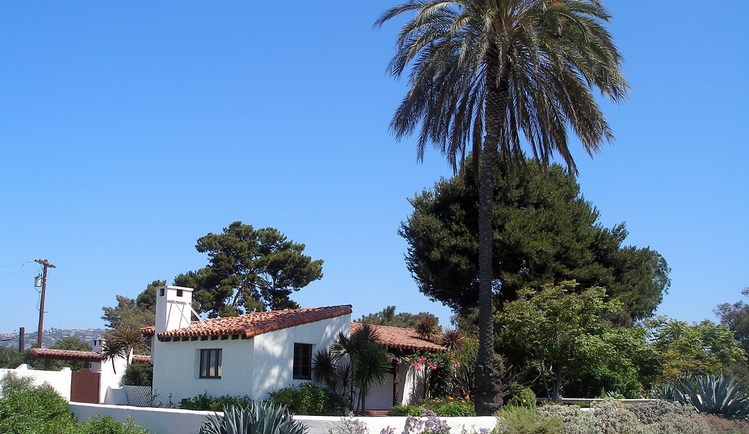 10. San Clemente State Beach
San Clemente State Beach is on the south end of San Clemente and features a large state-run campground. Most of the campsites here do not have beach views but are within easy walking distance of the sand. A day-use area is located at adjacent Calafia State Park, the southern end of the San Clemente Beach Trail. There is a large metered parking lot here, along with a seasonal snack bar.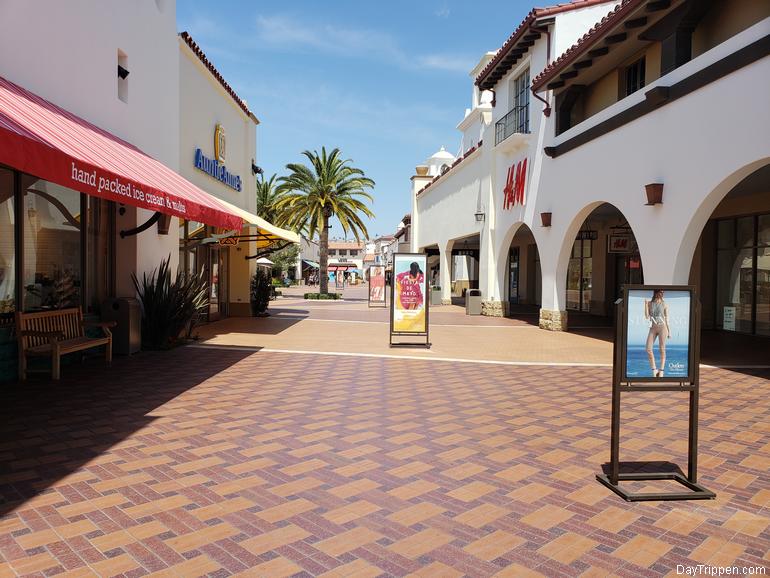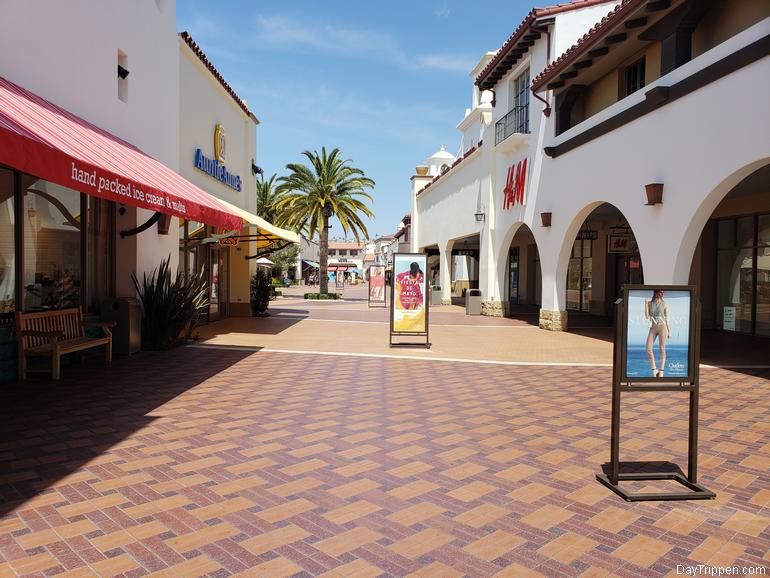 11. Outlets at San Clemente
The Outlets At San Clemente offers factory stores and retail stores. Built-in Spanish architecture style with archways that will offer ocean and hillside views. No other outlet mall in California is located in a more spectacular location. There are currently sixty stores and dining options at the Outlets, with more on the way. Nike Store, Rockwell's Bakery, Vans Outlet, Nautica Factory Store, Calvin Klein Outlet, to name a few.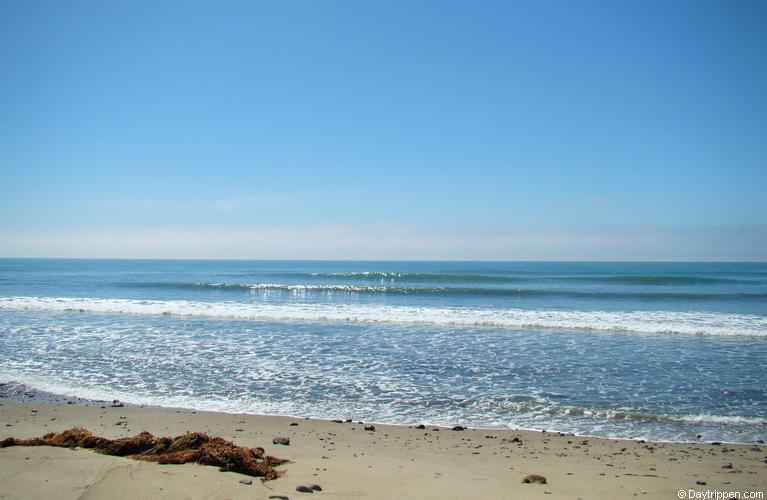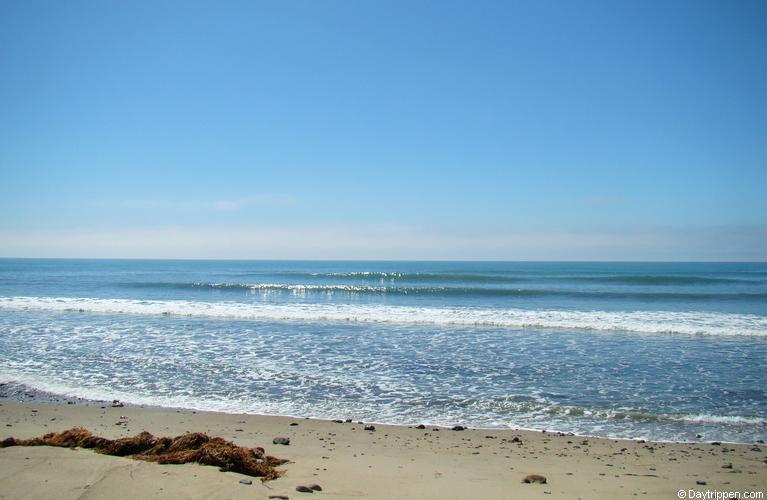 12. Trestles Beach
Located at the south end of town is the world-famous surf break known as Trestles. Named after the railroad bridge over San Mateo Creek, the 3½-mile-long beach consists of five separate surf breaks: Cotton, Uppers, Middles, Lowers, and Church. Trestles Beach is located in Northern San Diego County, right on the edge of San Clemente, and is part of San Onofre State Beach.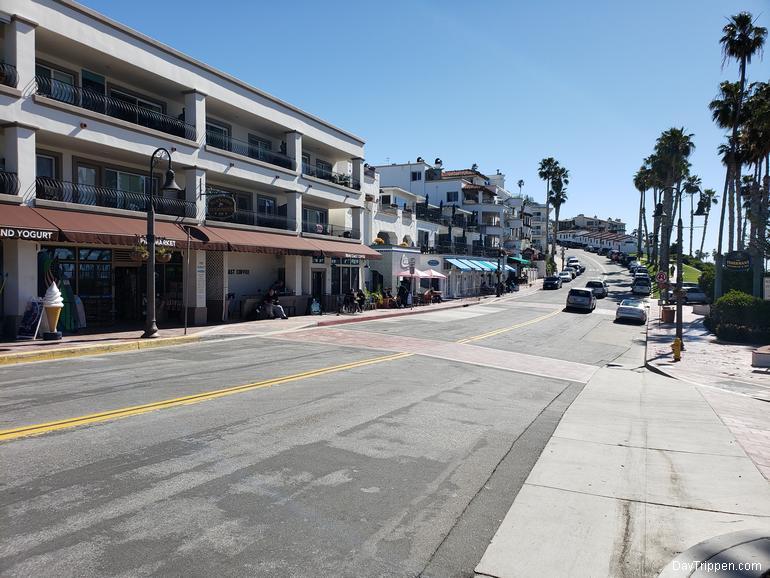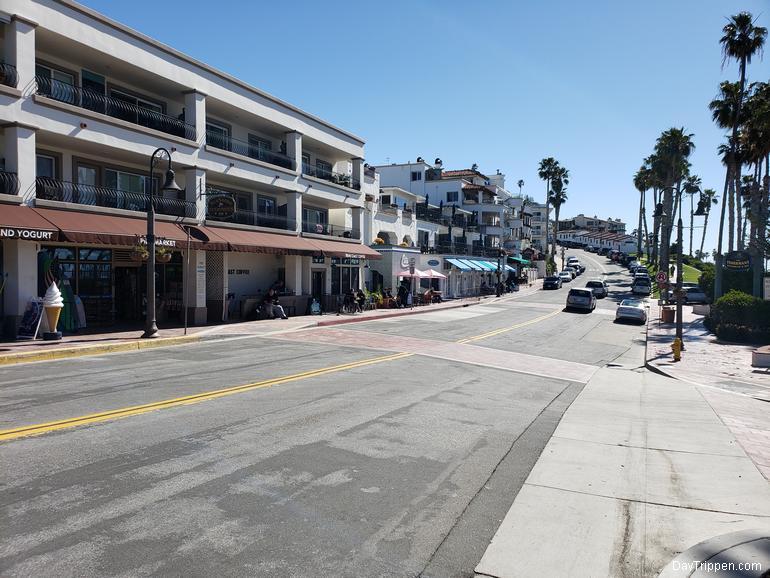 Getting To San Clemente
San Clemente offers plenty to see and do for a day trip from Los Angeles or San Diego. Most activities you find here are beach-related; however, there are some unique shops in town, especially along Avenida Del Mar. San Clemente is situated 50 miles south of Los Angeles and 57 miles north of San Diego, California.