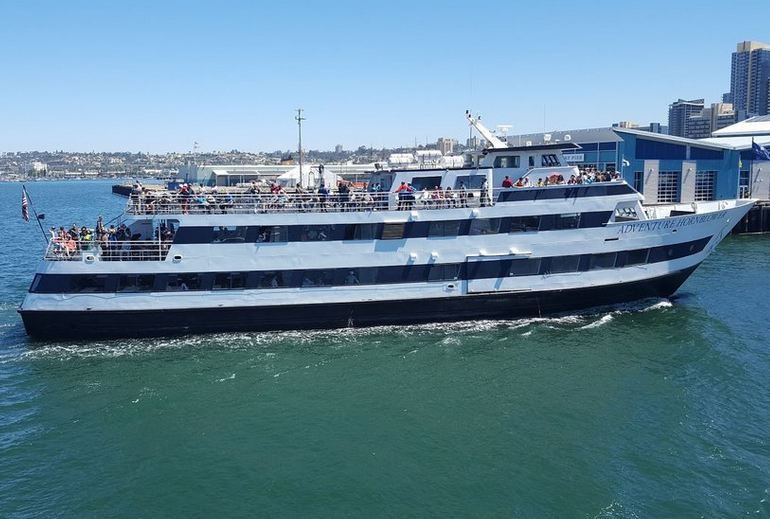 When it comes to harbor tours San Diego is the place to go. Flagship Cruises and Hornblower are the largest and most popular tour operators. Along with San Diego Bay Cruises, scenic brunch, dinner, and Whale Watching tours are also offered from downtown San Diego.
You don't have to be a tourist to enjoy this boat ride. Southern California locals will enjoy this fun outing just as much as out of state visitors do. Learn some history and fun facts you never knew about San Diego Bay on this narrated water tour. Take some great photos and enjoy the view.
---
Choose North or South Bay Cruise. Tickets only $13.50. Dock price $28.00
---
San Diego Harbor Cruise Two- Hour
See the entire San Diego Bay on this cruise. Tickets only $16.00. Dock Price $33.00.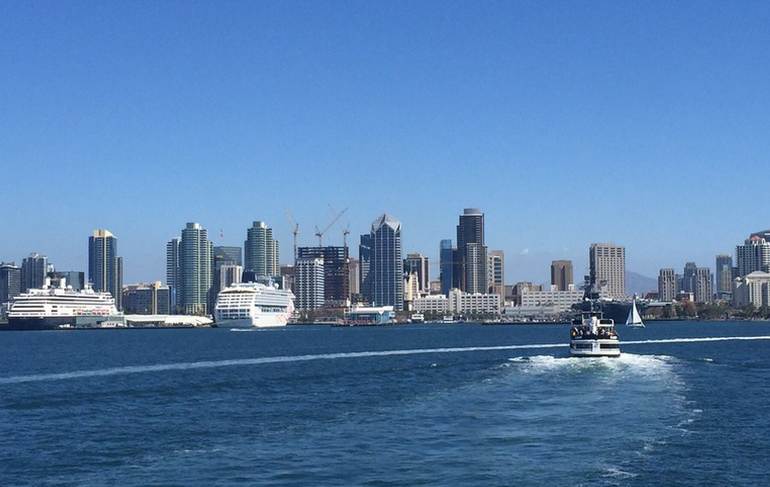 North Bay Cruise
North Cruise takes passengers out to Point Loma and the entrance to the San Diego bay. From there the tour passes NAS North Island Port where passengers get an up-close view of aircraft carriers docked along the bay.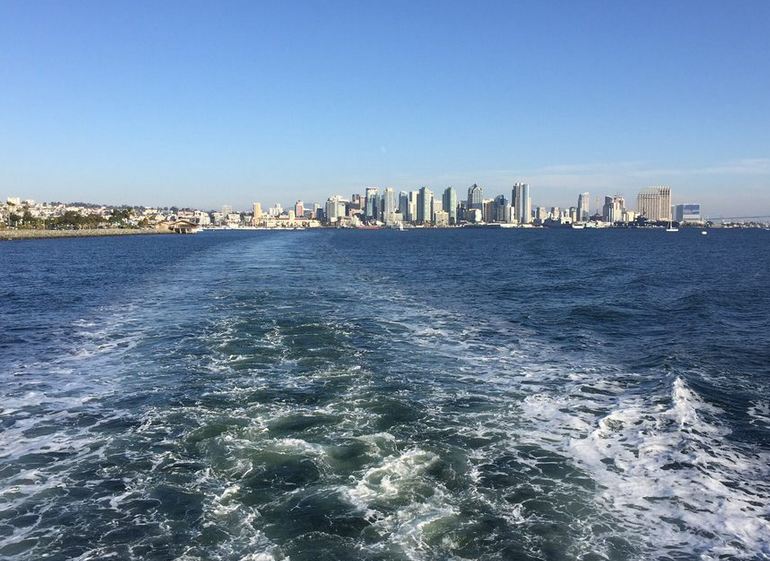 South Bay Cruise
The South cruise goes underneath the Coronado Bridge and passes by Naval Amphibious Base. On the return trip the tour boat passe by the San Diego Naval Base which is usually jam-packed with ships. Both north and South Cruises offer spectacular views of the San Diego Skyline.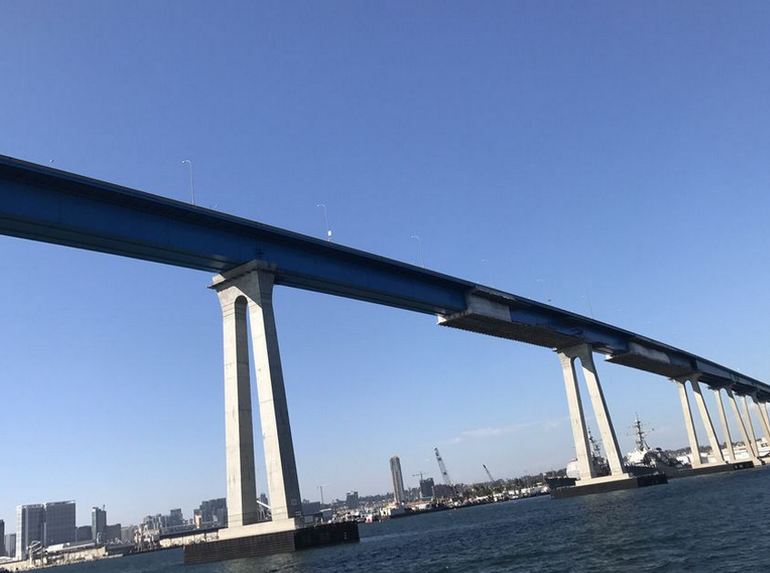 Two-hour Cruise
If you have the time the two-hour cruise is a great choice. The two-hour includes the full San Diego Bay loop. There is a snack bar on board in case you get hungry although we suggest that you wait until you get back to the dock where there are plenty of dining options.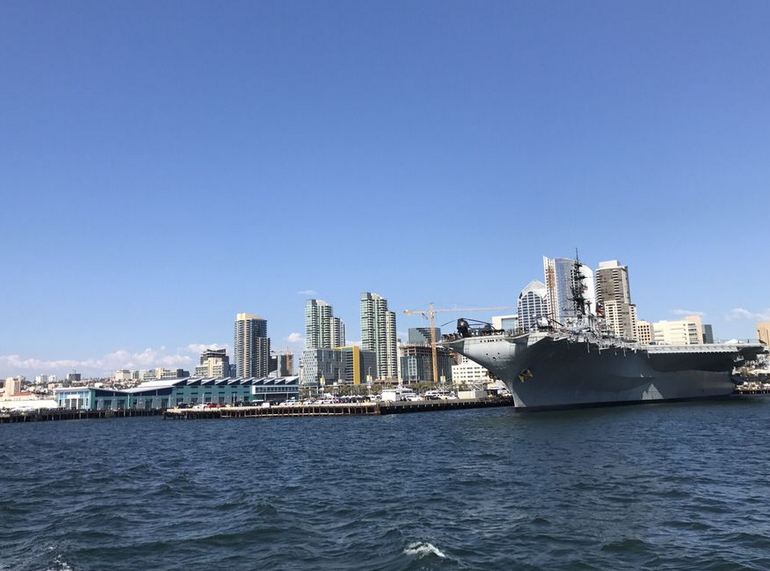 Where to Sit – best Seating
Both indoor and outdoor seating is available. Most people choose to sit up top. If you decide to view the bay from the top deck you might want to bring along a sweater or jacket it can get chilly even on a sunny San Diego day. You can always sit below and view the bay from the large windows and sip a warm cup of coffee.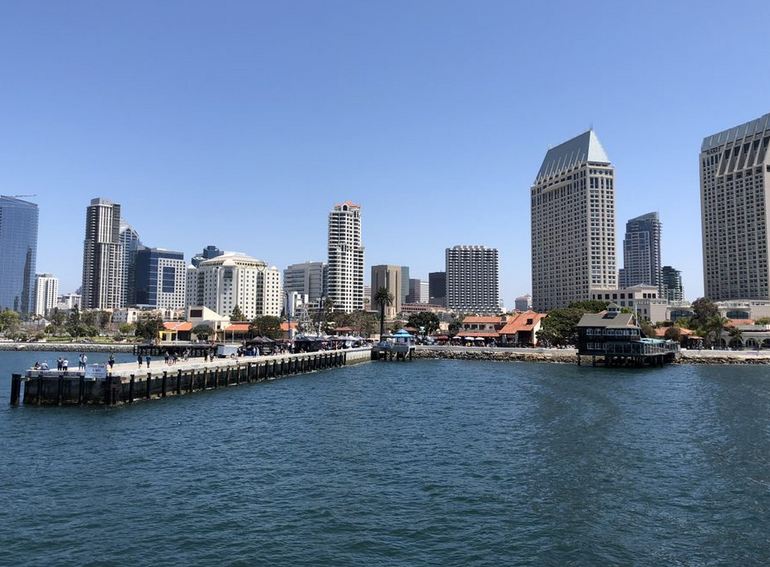 Where to Park
Nearby metered parking is available but it's hard to find and open space on the weekend. Your best parking option is the USS Midway Parking Lot. Parking is for up to 12 hours for a very reasonable rate. Another option if is to leave the car at home and take Amtrak. Trains arrive and depart from the nearby historic Santa Fe Depot about once an hour.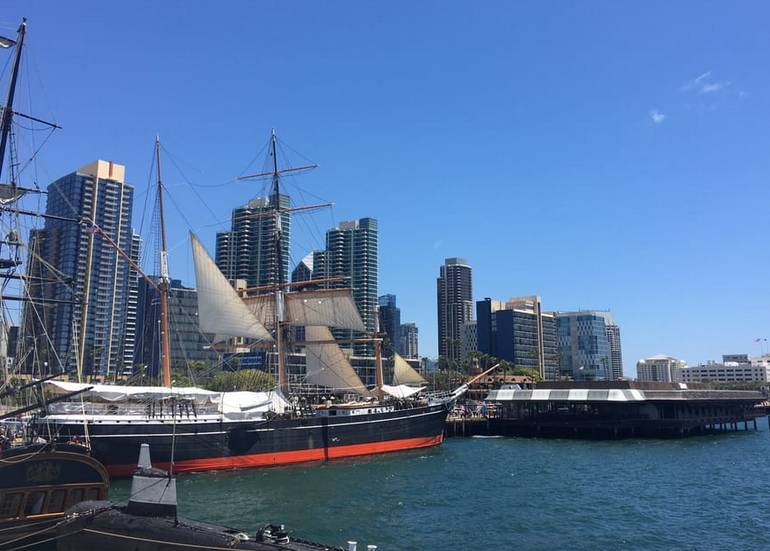 A cruise around the harbor is a great way to spend some time while in San Diego and fun for locals and tourists alike. There are plenty of nearby attractions along the boardwalk including the USS Midway and the San Diego Maritime Museum. You can also save a few dollars on your cruise with the discount offer listed in this article. So put a Bay Cruise on top of your to-do list next time you visit San Diego, California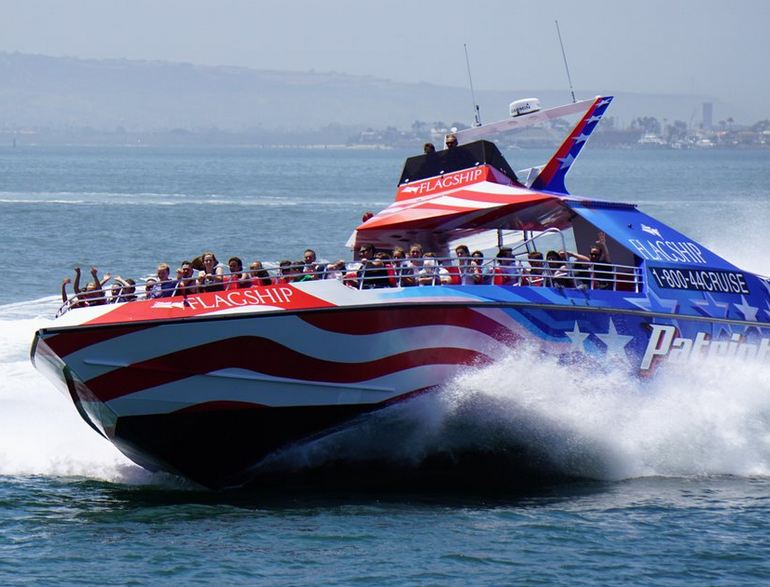 If you're looking for some adventure in your San Diego Bay Crusade, look no further than the Patriot Jet Boat. Enjoy a 30-minute thrill ride across San Diego Bay on an open-air jet boat. High-speed turns and 360 spin-around are all part of the fun on this fast-paced boat ride.