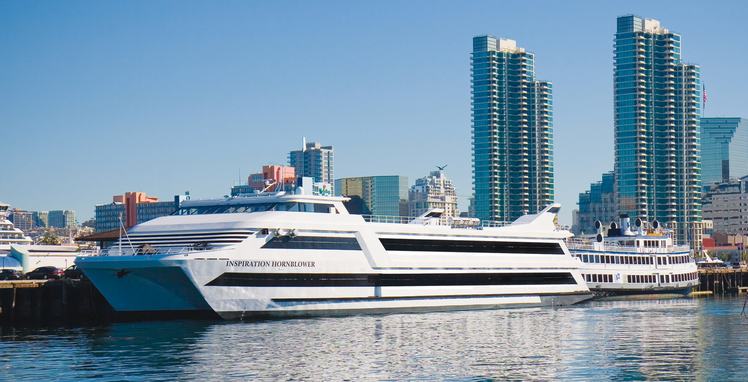 When it comes to harbor tours and whale watching in San Diego Hornblower Cruises offers the best tours. No other San Diego harbor cruise operator has more choices. Dinner Cruises, San Diego Bay tours, Scenic Brunch Cruise and Whale Watching all depart from downtown every day of the year.
Discounts for Hornblower San Diego include 50% off for both one and two-hour harbor sightseeing cruises. The cruise takes you on a trip around San Diego Bay past historic landmarks, Shelter Island & Navy Shipyards.
San Diego Harbor Cruise Discount Tickets 50% Off
You don't have to be a tourist to enjoy this boat ride. Southern California locals will enjoy this fun outing just as much as our out of state visitors do. Learn some history and fun facts you never knew about San Diego Bay on this narrated water tour plus save half off while doing it.If you take the 1-hour cruise, you must pick the North or South route.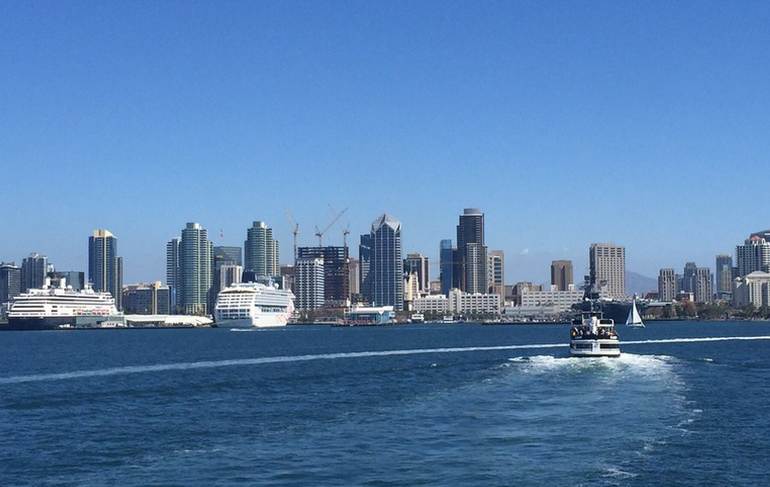 The South cruise goes underneath the Coronado Bridge and the North goes out to Point Loma. The best choice is the two-hour trip that includes the full San Diego Bay loop.
For celebrations that make a splash, set sail with Hornblower Cruises & Events. As one of the country's most recognized dining and charter cruise companies, Hornblower hosts daily tours and unforgettable, customized excursions designed to fit any budget.
Guests have chosen the company for weddings, corporate outings, gala events, and family vacations for nearly 30 years, and Hornblower's 35 distinctive yachts pass by famed landmarks such as the Golden Gate Bridge, the San Diego skyline and the glittering coastal landscapes of Los Angeles.
The company's yachts cruise from San Francisco, Berkeley, Sacramento, Long Beach, Marina del Rey, Newport Beach and San Diego, California. Hornblower also is the parent company of Alcatraz Cruises, the official National Park Service transportation services to Alcatraz Island.
One and two-hour San Diego Bay cruises are the most popular trips. Professional Captains provide an interesting narrative on the cruise aboard safe, comfortable yachts.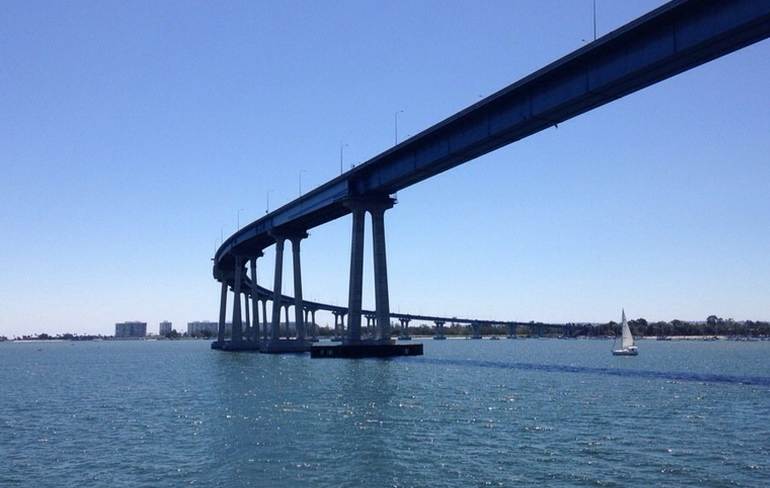 Unlike many tours, you may visit the Captain in the wheelhouse. Hornblower offers child-friendly cruises with cute First Mate stickers and coloring maps. Enjoy a loaded snack bar on board, with adult beverages, souvenirs, and photos.
Hornblower is a great way to spend some time while in San Diego and fun for locals and tourists alike. There is a snack bar onboard the ship but it's on the expensive side. There are plenty of places to eat along the boardwalk or downtown San Diego so unless you're really hungry wait until the tour is over.
There is indoor and outdoor seating. If you decide to view the bay from the top deck you might want to bring along a sweater or jacket it can get chilly even on a sunny San Diego day.
The bottom line is you don't have to pay full price to take a Hornblower San Diego Cruises. Take advantage of the discounts listed on this page and save up to 50% off ticket booth price.